Stairlifts Buying Guide
What types of stairlifts are available?
The type of lift you may need is largely dependent on the layout and style of your staircase within your home, as well as the width of your stairway and any obstructions along the way.
Straight Stairlifts are suitable if you have a 'straight up and down' set of stairs with no bends, landings or curves. They bolt securely to the stair treads, are the most inexpensive type of stairlift and generally easy and quick to install. They can be specified with accessories such as manual or automatic hinges to clear doors or minimise obstructions, drop-down platforms to allow them to work with short sets of 'winder' stairs, and powered swivel seats and footplates to take all the physical effort out of using a stairlift.
Curved Stairlifts are designed for stairways that may bend around one of more corners or are otherwise not straight installations. They can be installed on nearly any shape of staircase and can be designed to span multiple levels if your house has more than the usual two.
Outdoor Stairlifts are fully weather-proofed versions of our straight and curved lifts and are ideal for getting into the garden or down your front or rear steps. They affix to the steps themselves and come with a weatherproof cover for when they aren't in use.
Is my staircase able to have a stairlift?
The short answer is almost certainly yes! Whether your stairs are straight, curved, spiral or anything in-between, the chances are we will be able to supply and fit a stairlift for you.
As well as there being lifts suitable for straight, curved and outdoor use, all modern stairlift chairs can be folded up and parked at the top or bottom of the stairs, on a convenient extra 'park point' or even around a corner if that works best.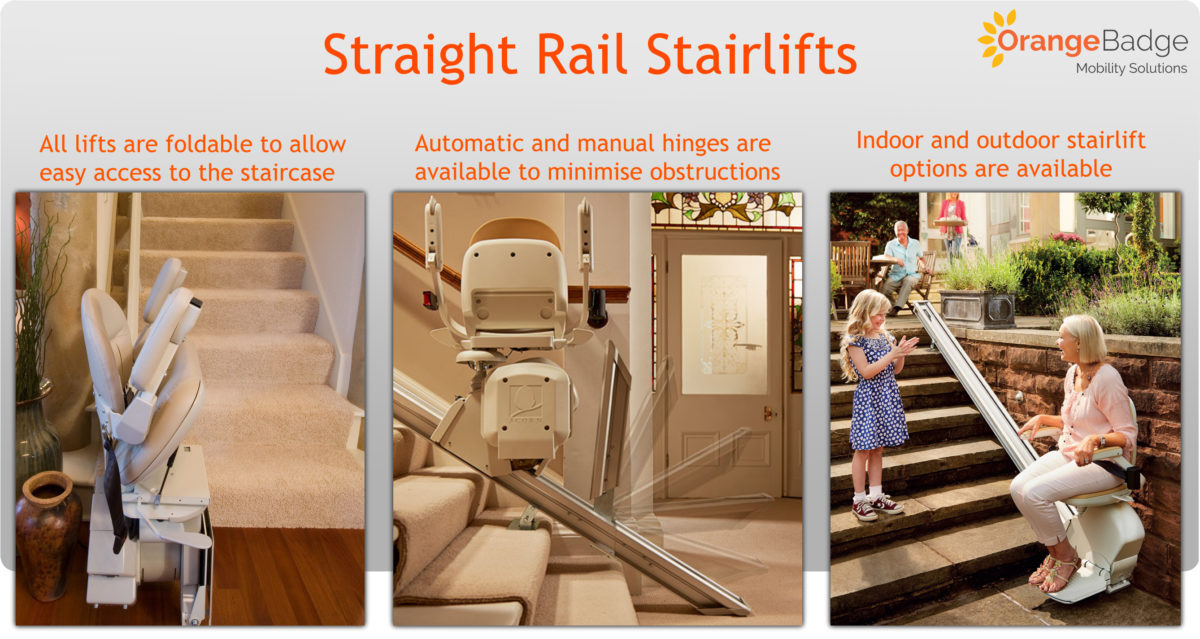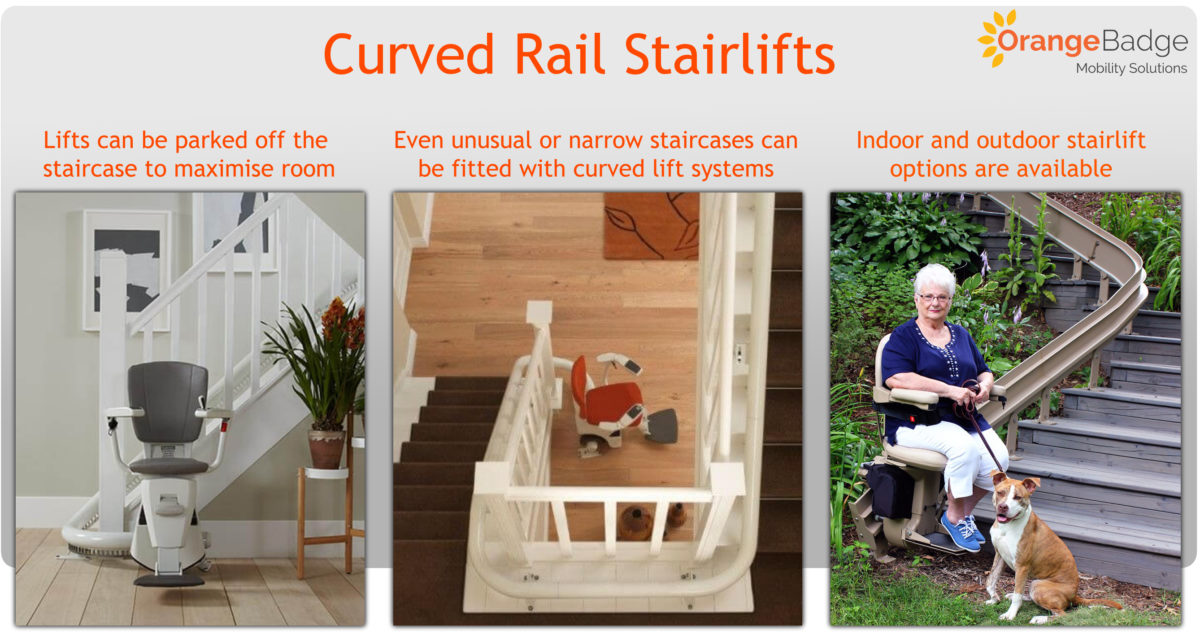 I think a stairlift may be right for me, what is the next step?
A stairlift is definitely not your average everyday purchase and is something that it's likely you're only going to buy once.
First, let's start with the main purchasing steps:
Assessment:

Get in touch with us to set up a free in-home assessment. Our team will help you to decide on a practical solution best suited to your staircase and within your budget.
Design: Depending on your staircase requirements, the design component can be as simple as taking measurements, or it can require a millimetre perfect photographic survey to build a 3D model of your staircase, which can be quite good fun to watch
Installation: After the design is approved, the installation day is booked. This can be within a couple of days in some cases, and a few weeks for more bespoke options. The installation itself is a straight-forward and non-intrusive process, taking just a few hours.
It really is as simple as 1-2-3, and you're ready to lead a safer and more independent lifestyle