Mobility Scooters
Visit our Showroom for the best range of Folding, Transportable, 4-6mph, 8mph and Off Road mobility scooters in the South East at the very best prices. Our showroom advisors at Orange Badge have been fully trained by all the major electric mobility scooter manufacturers, enabling them to give you advice that's truly impartial and ensure you get the perfect scooter for your specific requirements.
View our range of Mobility Scooters
Mobility scooters made simple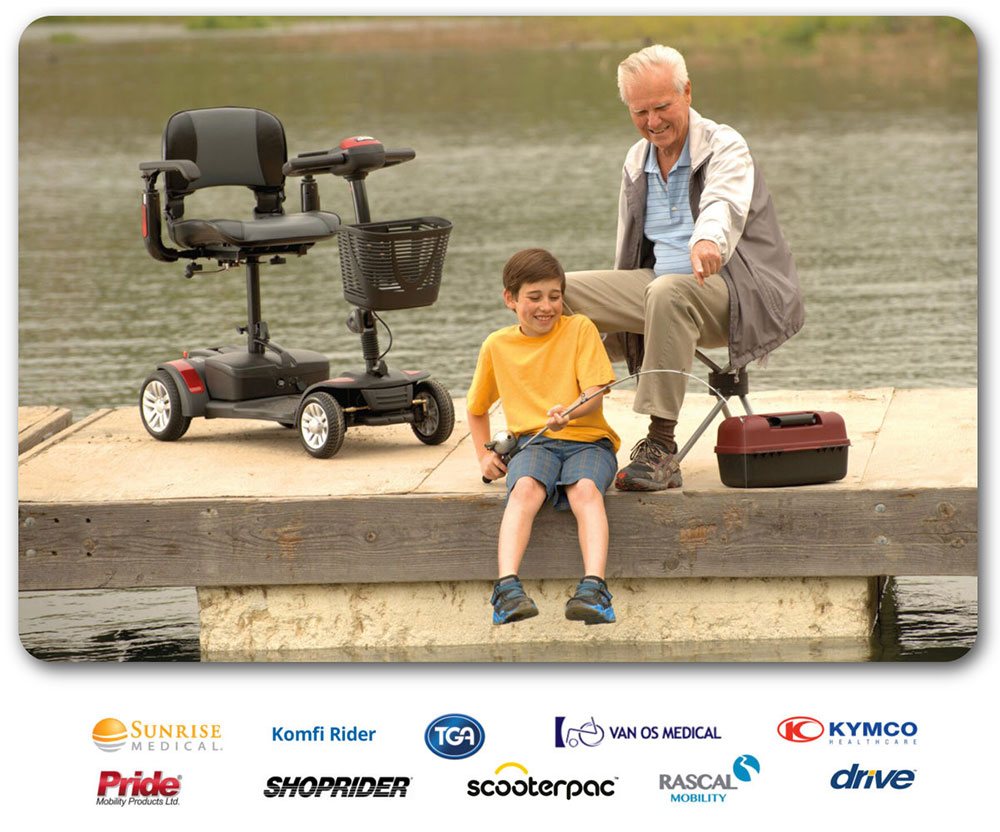 A mobility scooter is a great way to get around.
We stock the biggest range of scooters in the South East at the very best prices, and you can depend on our team of fully trained engineers to support them.
We offer a full range of Electric Mobility Scooters: Foldable, Transportable, 4-6mph and 8mph, as well as models suitable for off-road use.
A mobility scooter, rather than a powered wheelchair, is probably the right choice if you can travel relatively independently, get on and off the scooter on your own, and are able to comfortably use a steering column or tiller.
Taking care of the little things – Orange Badge

In order to make sure you purchase your perfect scooter, you can test-drive dozens of models from many different manufacturers. Our impartial and fully trained showroom staff will be on-hand to answer any questions or queries you may have, and ensure your test drive experience is safe and enjoyable.
If you can't get to our showroom and need a FREE home demonstration, we will come to you

If you're not sure what type of scooter best suits your needs, we can explain the advantages of each

If there isn't convenient storage for your new scooter, we can provide shelters and covers

Always fast FREE delivery and setup by our trained engineers

Monthly Terms are available on all scooters

FREE 3 months insurance with almost all our scooters

Extended warranties are available

Preferential quick breakdown call-out for our customers 

An express FREE delivery is available on request
The very best aftersales care in the industry
Call or visit our large showroom near Lewes in East Sussex for details or with any questions.
We can also arrange home visits in Sussex and the South and offer a full maintenance and call out service on every scooter we sell.
Aftersales service 

It's very important when choosing a scooter that the company you are purchasing your scooter from is manufacturer trained and familiar with the product.
Many companies in the industry simply send your scooter away for repair, or even worse indicate that it's unrepairable and sell you another.
We do it differently; our own fully trained staff take care of it all, from initial demonstration right through to aftersales care, ensuring continuity of care and a friendly, familiar face at your door whenever you need us.