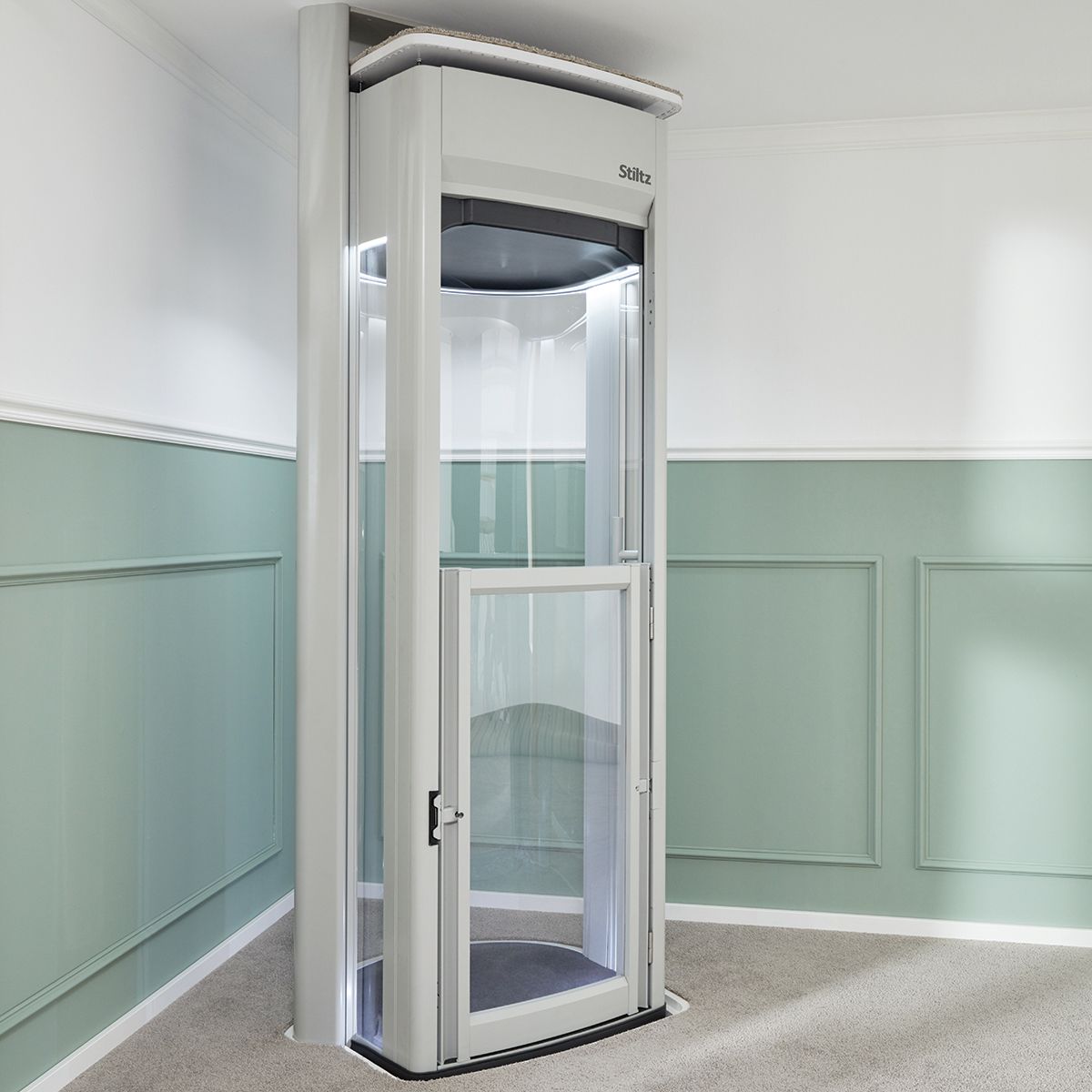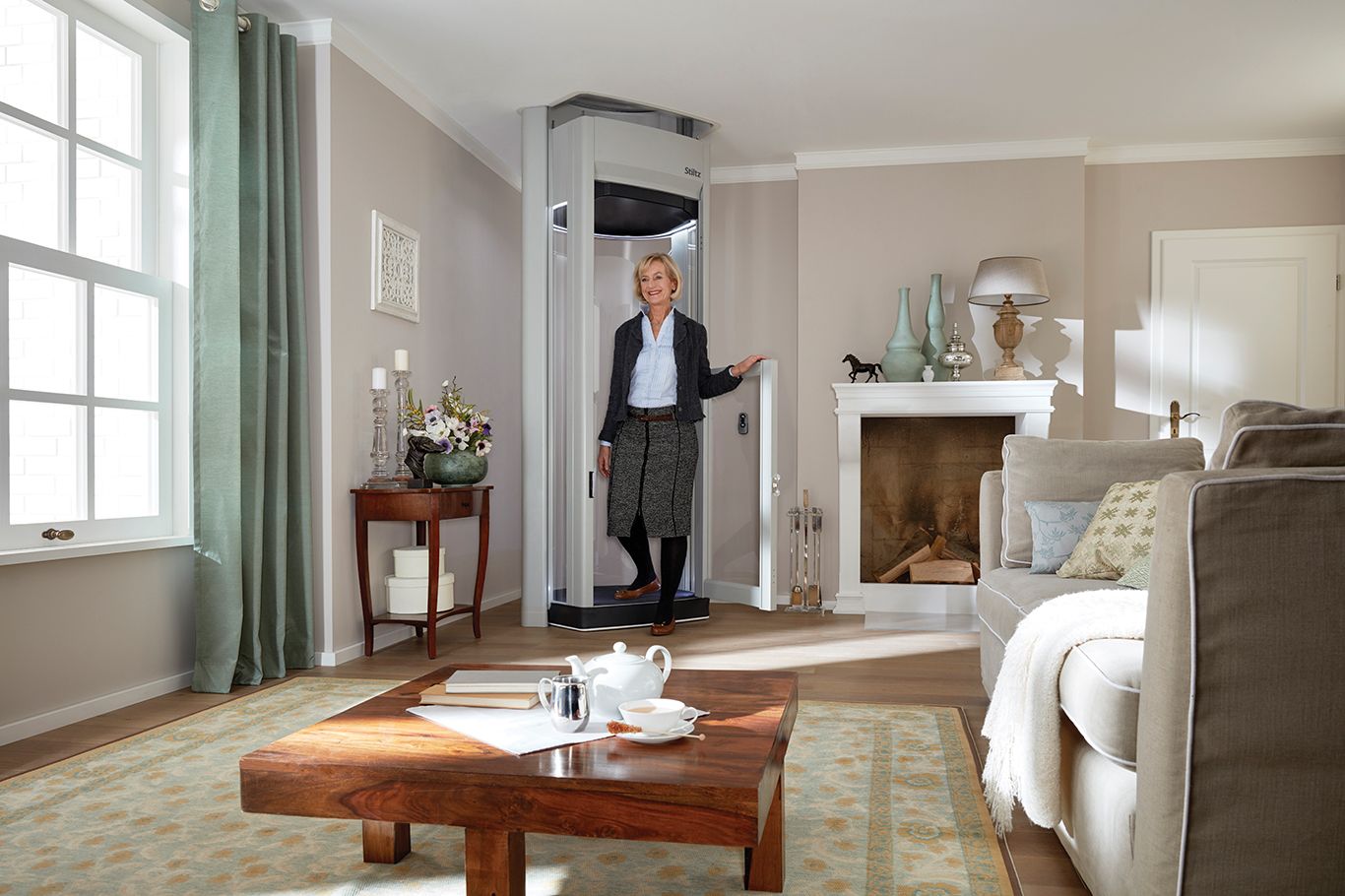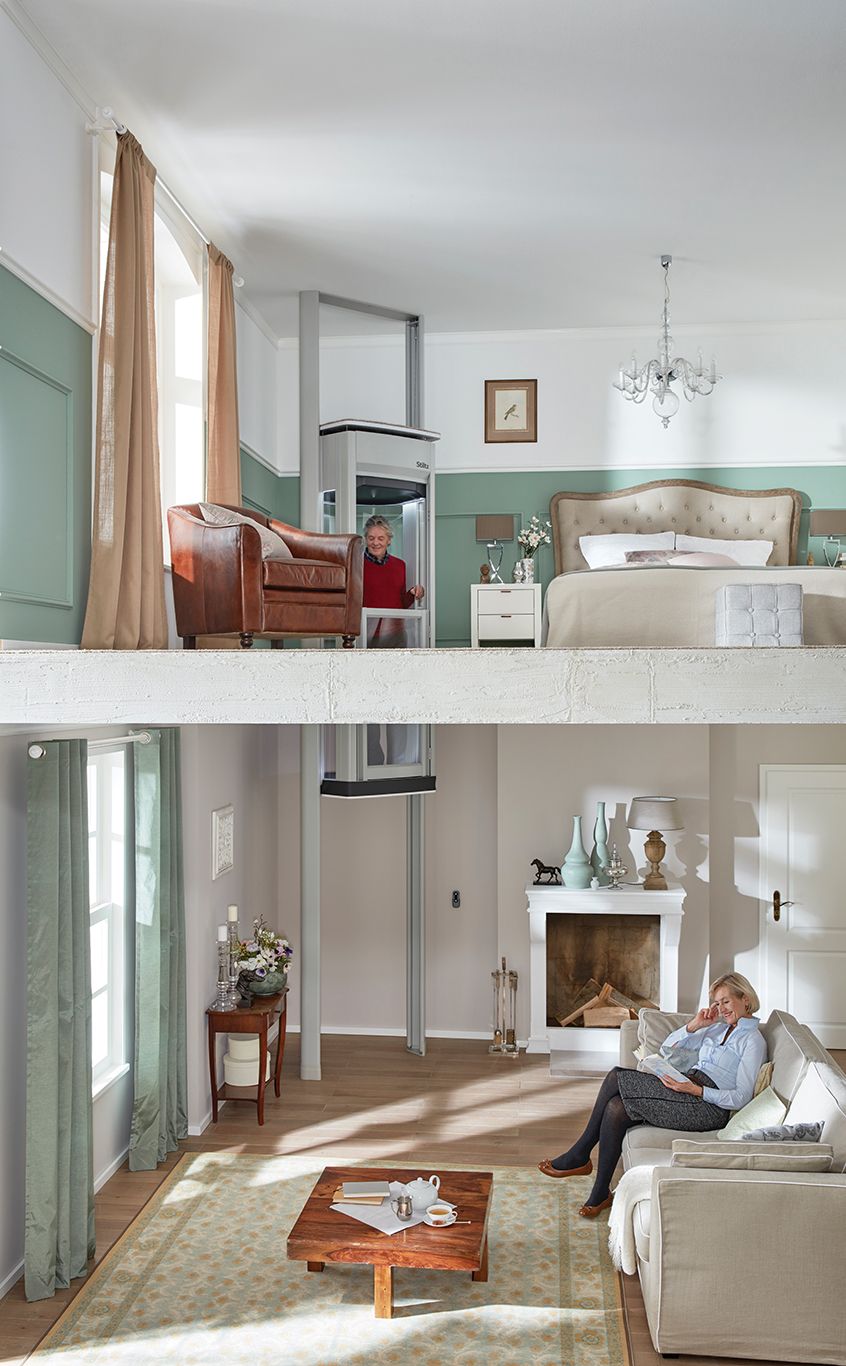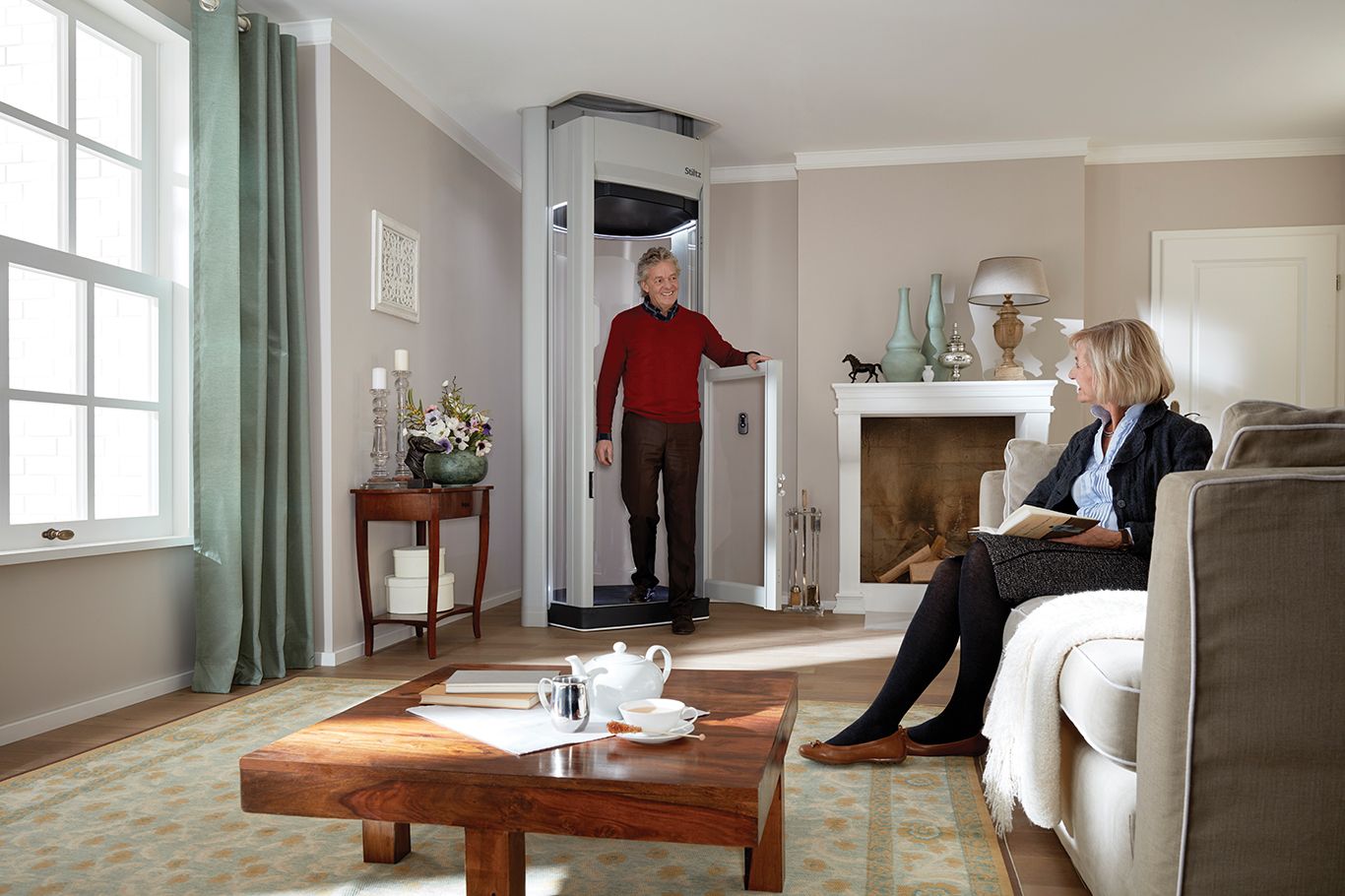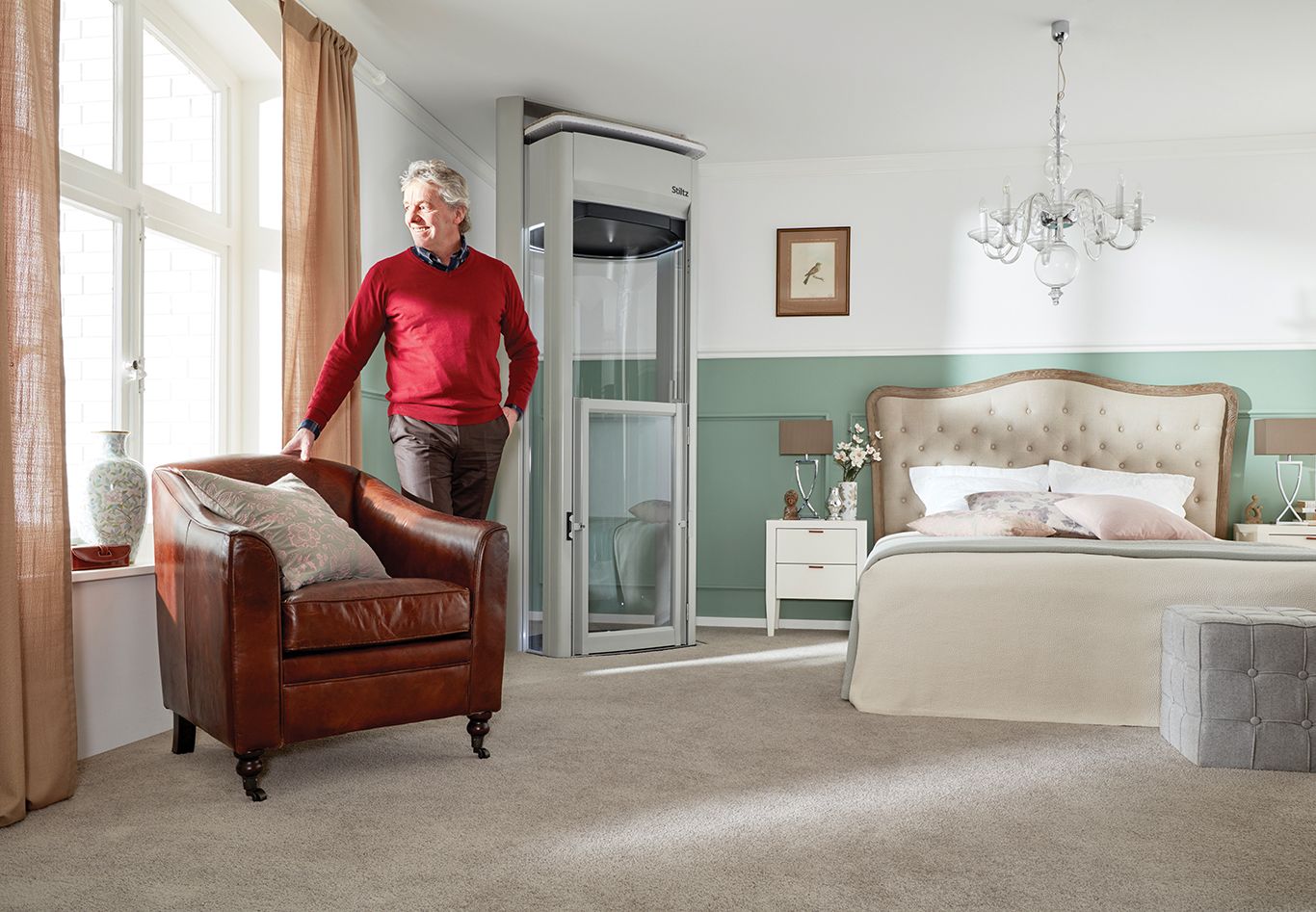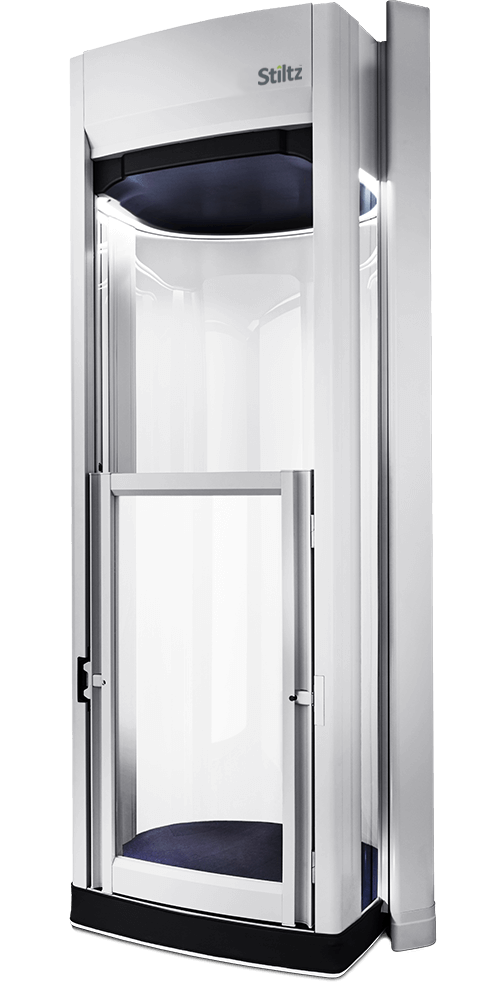 Stiltz, Duo Home Lift
Please enquire for a site survey to request a quote.
Southern Stairlifts is proud to be an accredited dealer for the Stiltz Duo Home Lift range, premium-quality, life-changing domestic lifts to help you stay safe and secure in your home for longer.
If you have mobility problems, and you're not as steady on your feet as you'd like to be, the stairs may have become a struggle for you. Perhaps you're concerned about the risks of significant injury from tripping, or falling over.
We have the solution.
The Stiltz Duo Homelift range – four types of innovative, through-floor vertical lifts – completely removes the stairs problem, by means of a wonderful alternative:
Your very own at-home lift, elevating you effortlessly from one floor to another.
No more stairs. Just ease, comfort, safety and security. And they're whisper-quiet, too.
The Stiltz Duo Homelift
The smaller of the two models, and designed for one or two people to move between two floors within the home, the Duo range simply plugs into any normal 13-amp power socket, like any other household appliance. As you'd therefore expect, it's greener and economical to use – the same as boiling a kettle.
As it has dual rail technology, the Stiltz Duo Home Lift is free-standing; in other words, it's self-supporting, so there's no extra weight on your floor. Manufactured in the UK, it's quick to install, with minimal disruption. Plus, it doesn't need to be fixed to a wall.
Importantly, it has a small footprint. In fact, its size is one of its super-powers: it can be fitted almost anywhere, making it a must-have if the stairs are becoming too difficult for you to manage safely.
Use your two remote controls to call and send the lift remotely. Also, you could use it to remove heavy or awkward items between floors.
Which Home Lift Would YOU Prefer?
Duo +
The very latest edition. Move, quite literally, to the next level with this elegant, stylish compact home lift. Gently curved and designed to complement any style of interior décor, tomorrow's technology has just arrived in your home.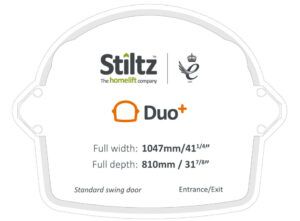 ---
Stilz Duo Classic
Glide up one floor on your own, or with your partner in less than 30 seconds in this original design. Includes many safety features as standard, with additional options available.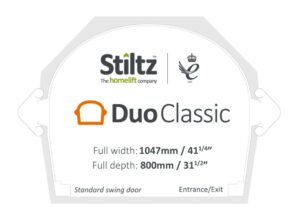 ---
Duo Vista
Modern styling in heavy-duty clear polycarbonate for an all-round clear view. Place it near natural light, and let the sun shine in on a fine day.
No footprint image available
Duo ThruCar
Enter and exit from both sides of your lift.
Unique in its dual rail technology, there is no other home stair lift on the market with this kind of invaluable, near-incredible double-entry. A wonderful way to regain your independence at home.
Safety Features as Standard
The Duo range offers an unbeatable range of safety features to offer you security and peace of mind. From powerful obstruction sensors, interior telephones, battery back up systems, fail arrest mechanisms, an emergency stop button and so much more, the Duo is Dynamic indeed!
Supports up to 27 stone, or 170 kg
Optional Extras
In-car seat – a popular, stylish option
Interior grab rail – for that extra feeling of safety and comfort
Bespoke colours and finishes – your at-home lift, your way. Choose from a selection of lift car colours, rails and interior linings
Free UK Delivery*
*on orders over £100
Free Home Visits
and demonstrations
Pay Later with PayPal
in 3 interest-free payments