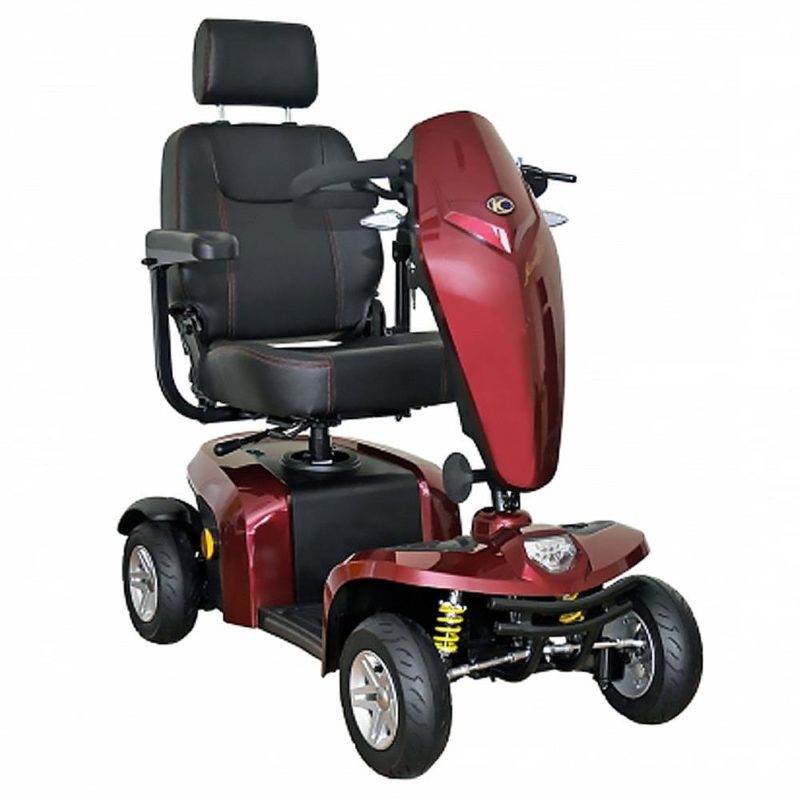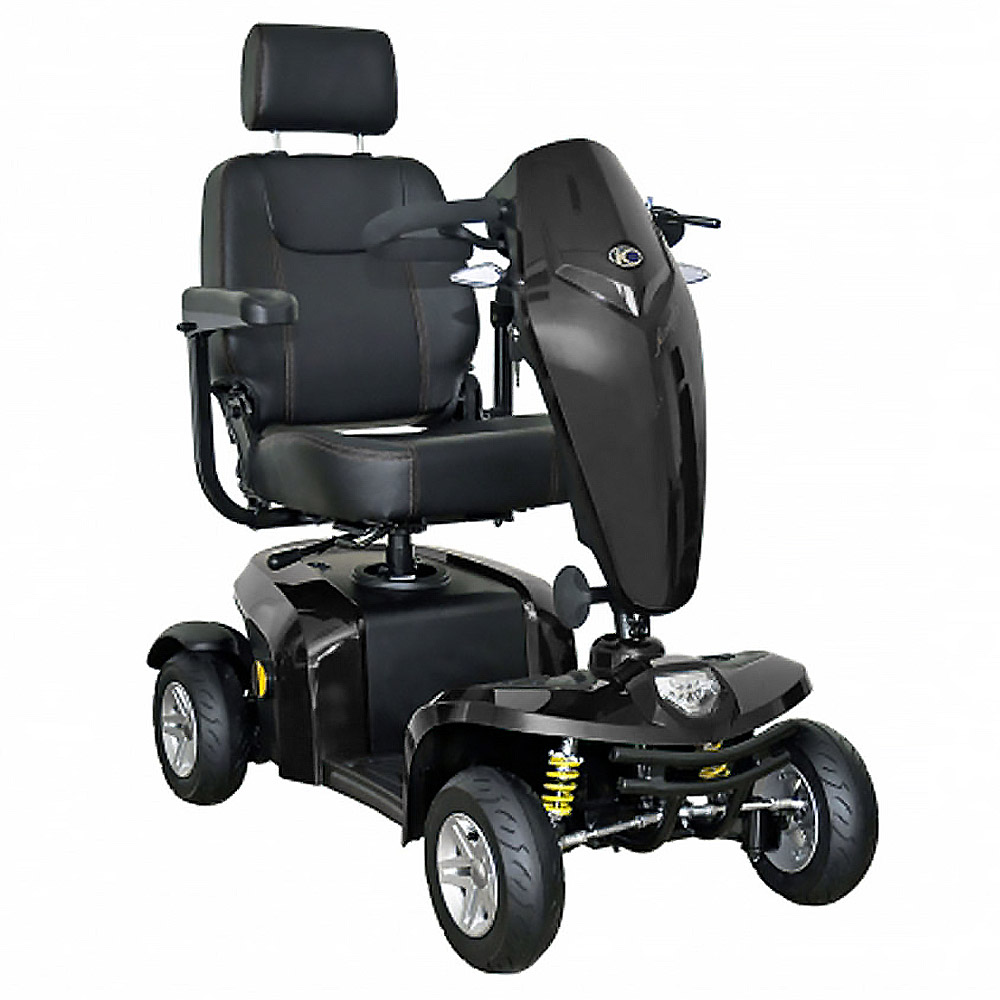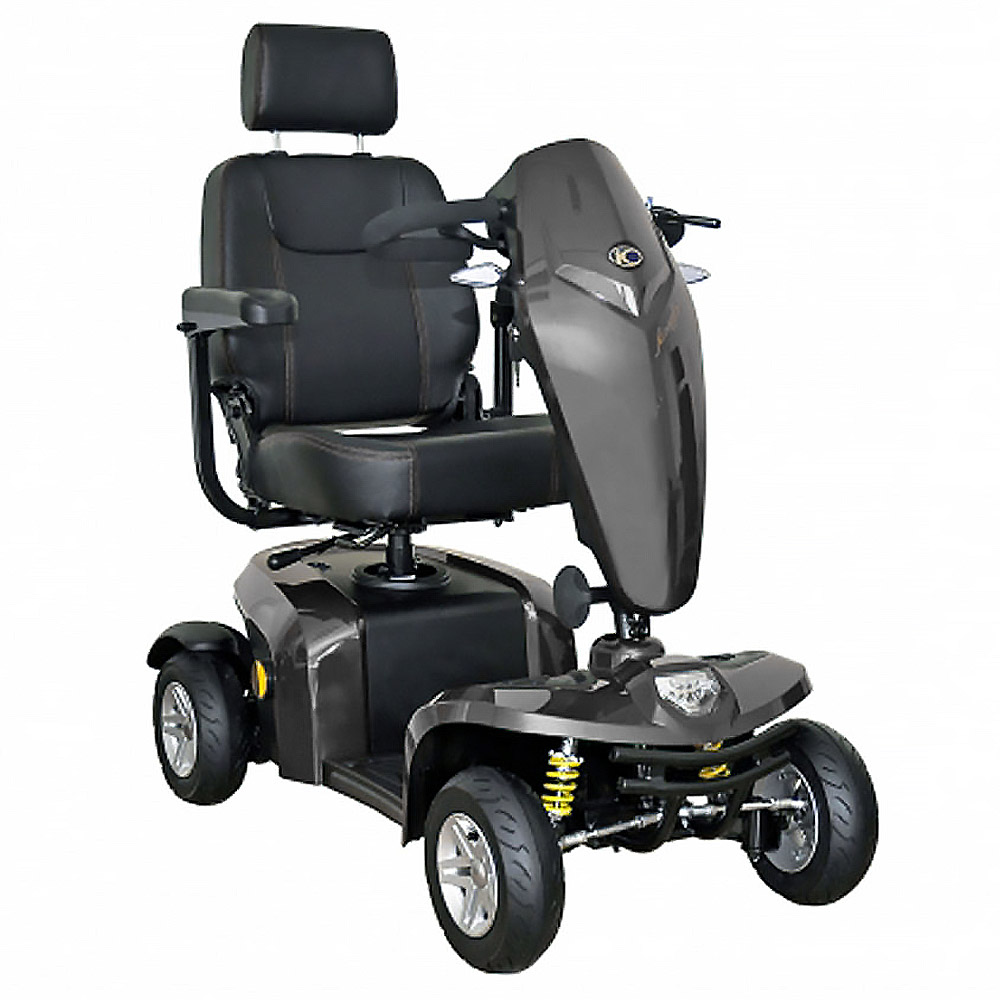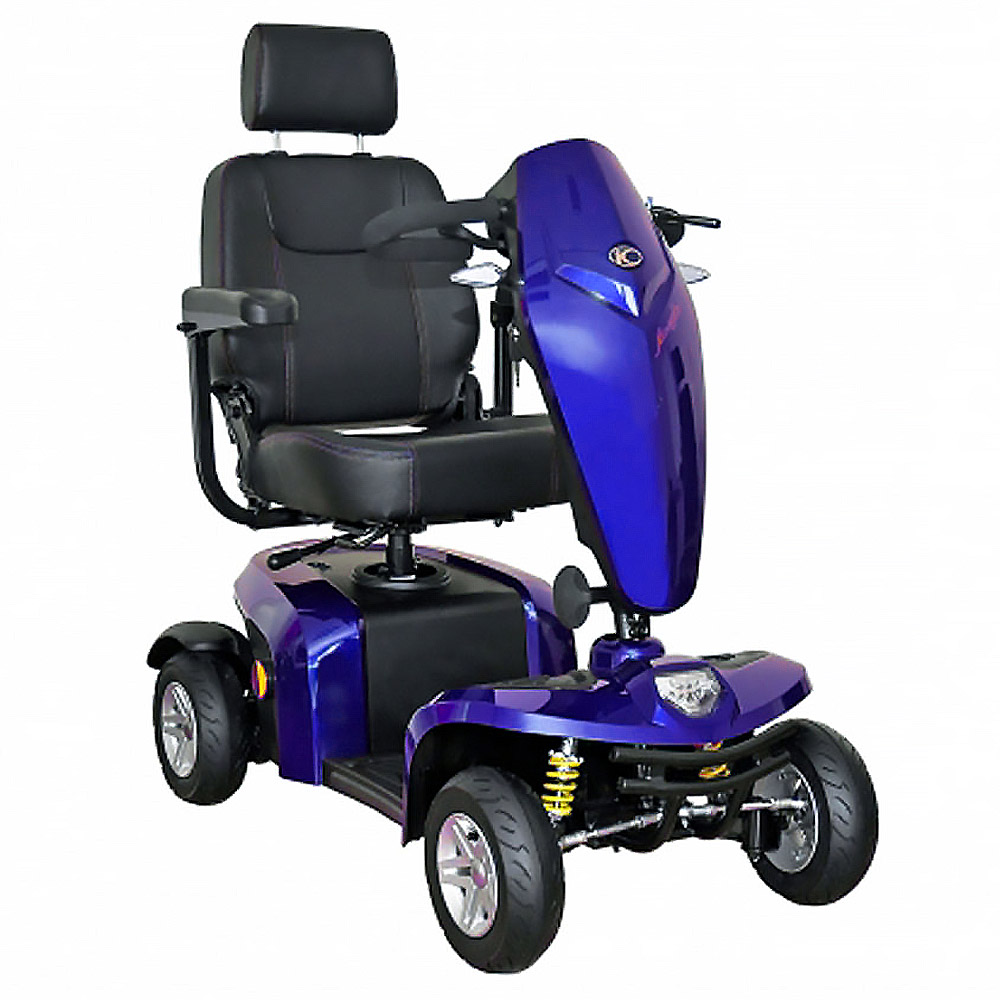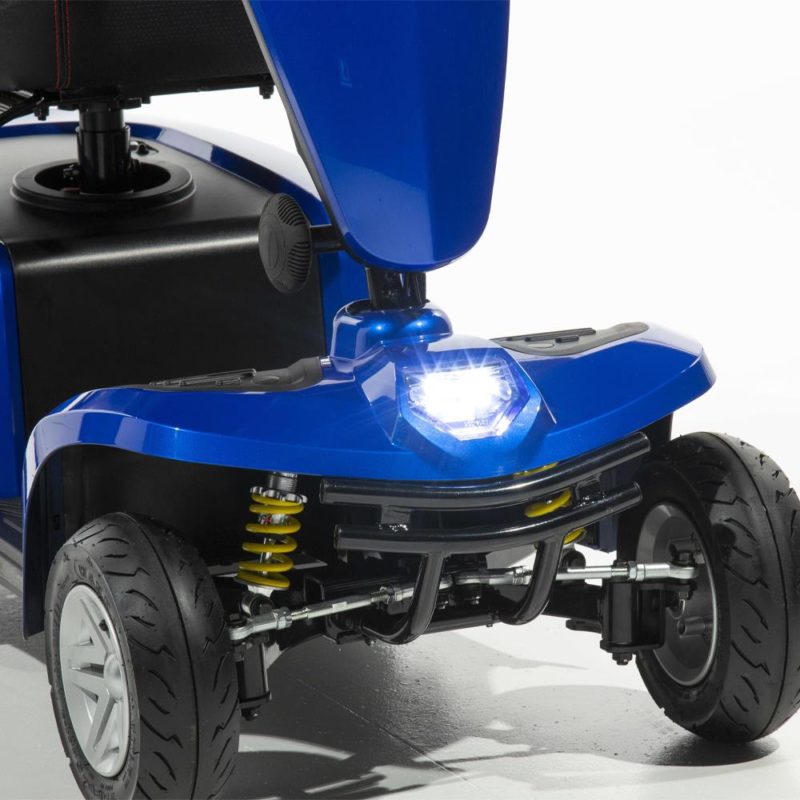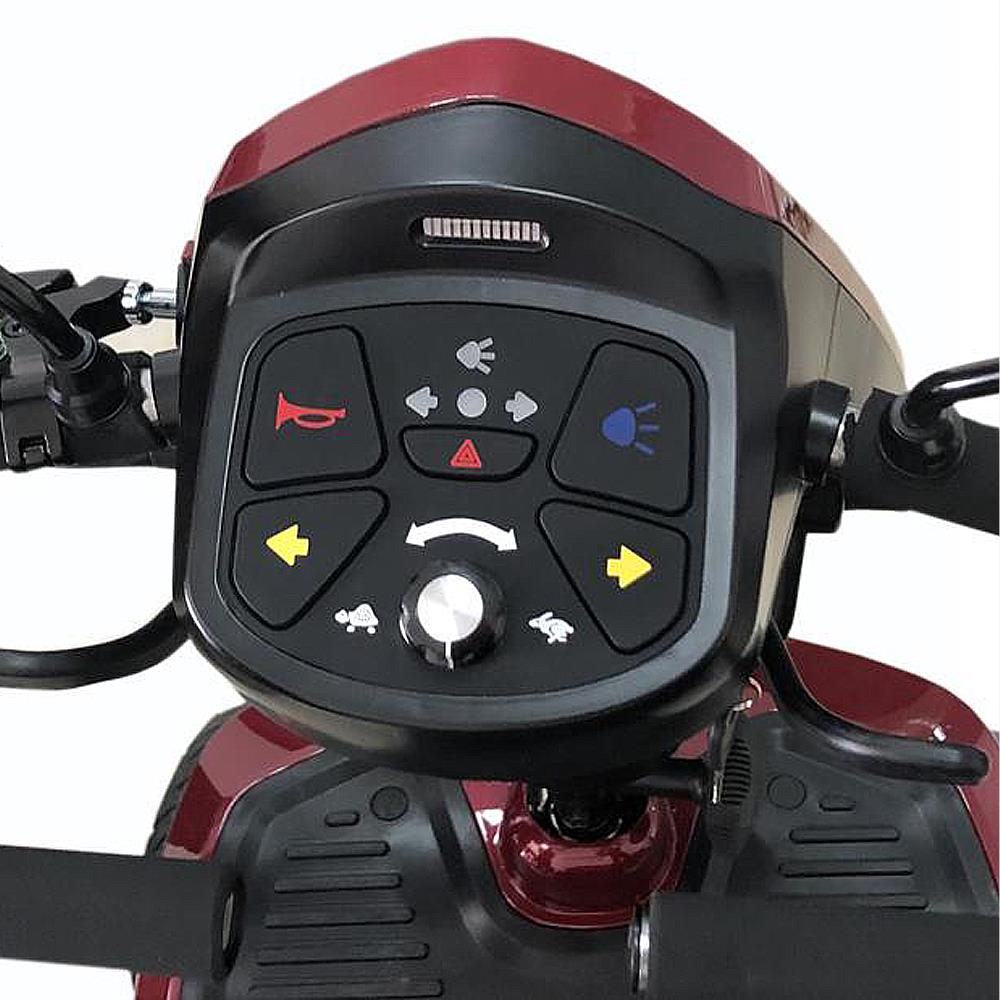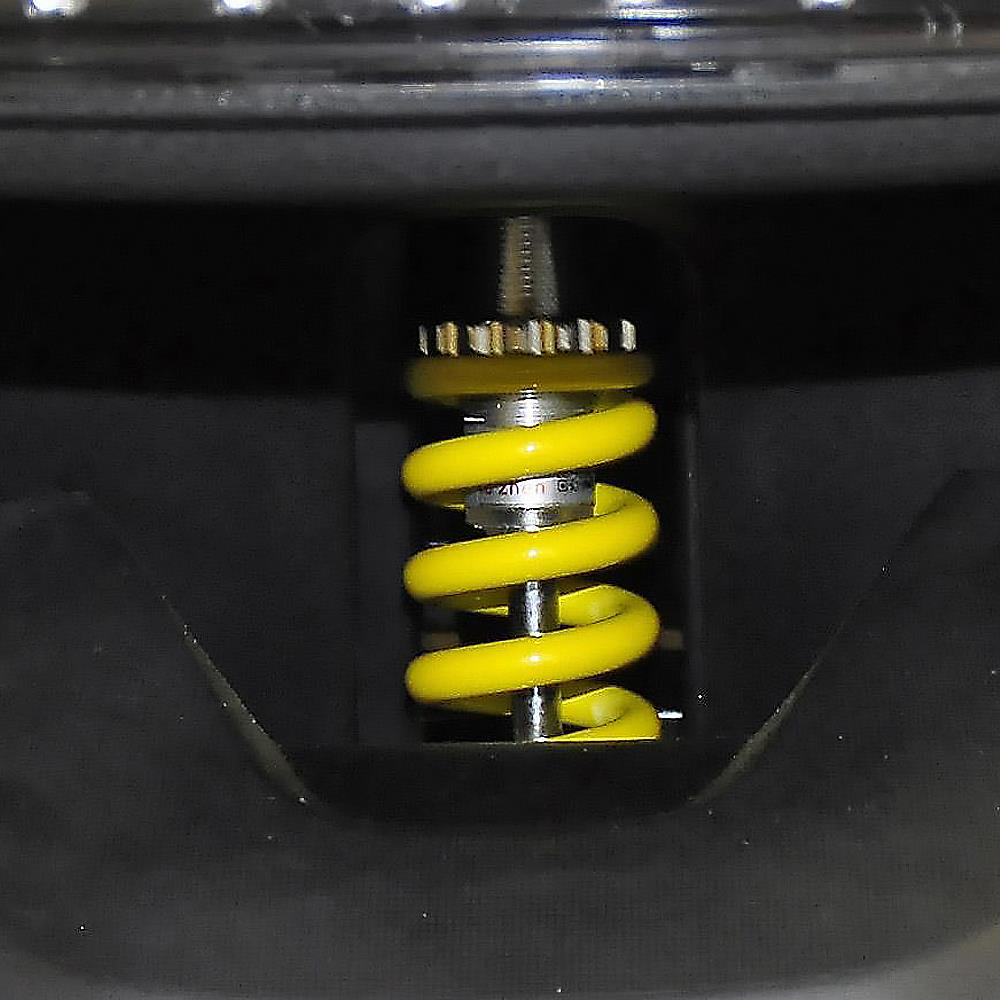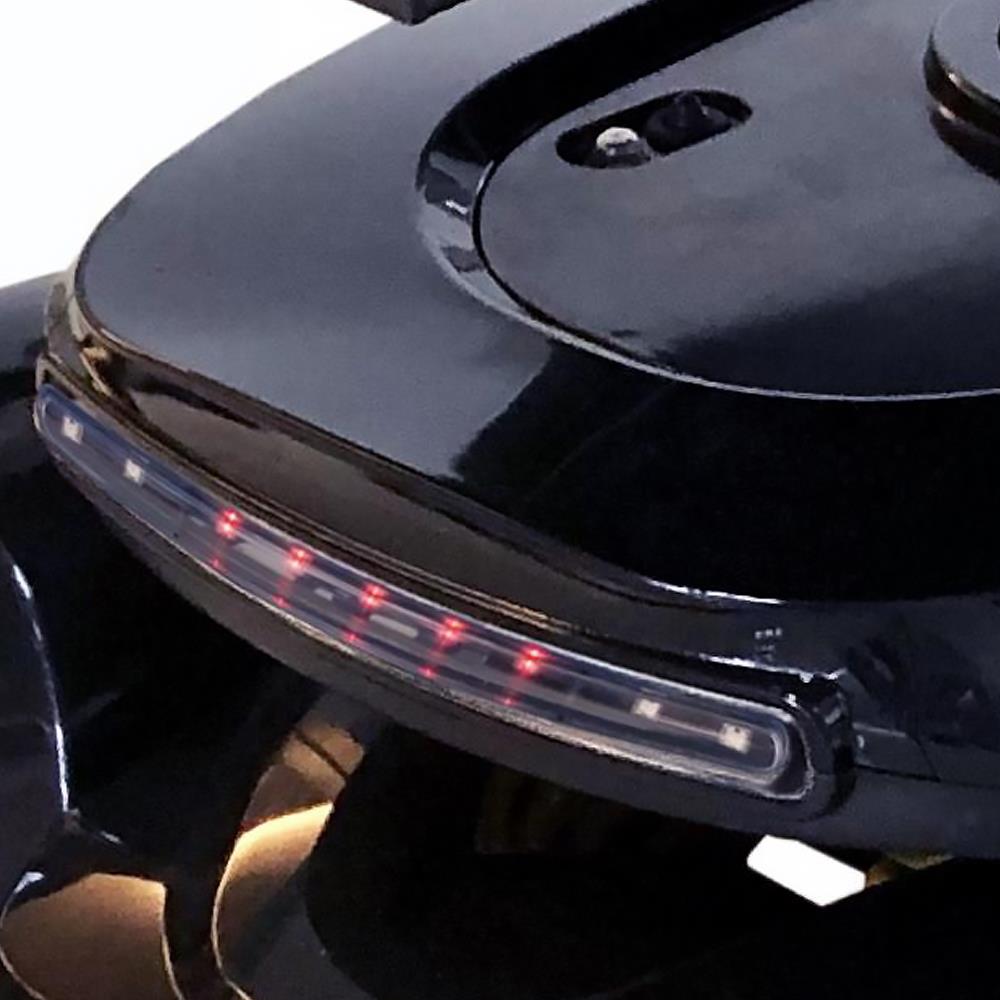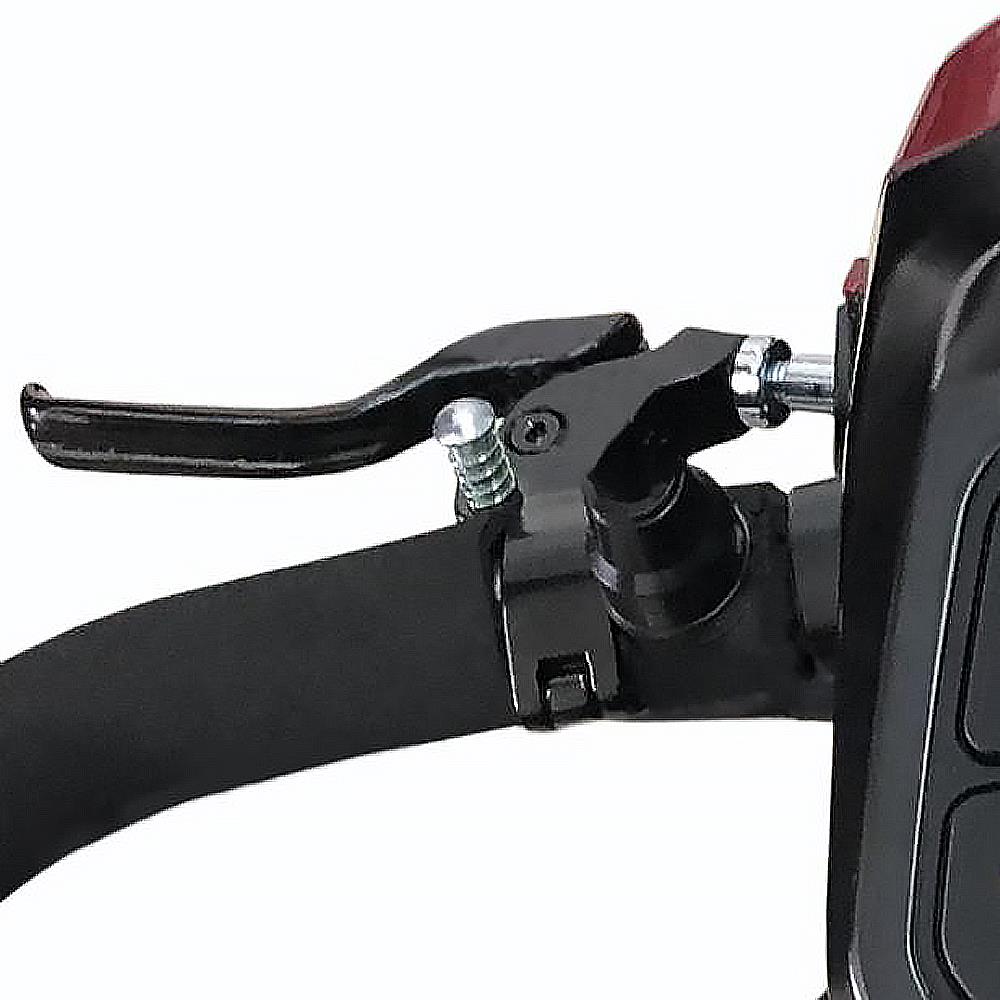 Kymco, Komfy 8 Mobility Scooter
excl. VAT
Pay Later with Paypal in 3 interest-free payments
The Kymco Komfy 8 Mobility Scooter has been designed for great manoeuvrability, comfort and good looks, and is a real head-turner!.
Designed with particular attention to ergonomics and comfort, this thoroughly modern scooter provides a stable and sure-footed ride on most urban terrain. The suspension is an advanced angled front coil-over & rear mono-shock system, and the 'slide & swivel' padded Captain's seat soaks up any bumps that the excellent suspension and pneumatic tyres can't deal with.
Overall, a modern, advanced mobility scooter that will enhance your everyday independence and enjoyment of travel.
*This product is VAT exempt if purchased to aid with a disability or chronic illness – for further details please click here*
| | |
| --- | --- |
| Length | 128cm / 50" |
| Width | 60cm / 24" |
| Maximum range* | 20 miles / 32 km |
| Maximum speed* | 8mph / 13kph |
| Maximum user weight | 25 stone / 158.7kg / 350lbs |
| *Please note | Speed and range may vary depending upon user weight, type and incline of terrain, weather, battery charge and condition, operating speed and general driving situation. |
The new Kymco Komfy 8 is an 8mph mobility scooter that has been designed to provide you with the ultimate in comfort, style, manoeuvrability and performance. Designed with particular attention to ergonomics and comfort, Kymco Healthcare has developed one of the most flexible and easy to use scooters on the market.
Features:
Easy to operate wrap-around handlebars, making the Kymco Komfy 8 simple to drive. You can rest the palms of your hands while driving, reliving wrist strain and tiredness.
Large, soft-touch switches and easy to read displays, making the Komfy 8 easy to use.
Long Range 45AH Batteries providing a superior, extended travel range per charge.
A Lockable safety hand-brake is fitted as standard.
A large soft rubber handlebar adjustment knob is easy to grip to tighten and loosen the handlebar adjustment system.
Full LED, low power consuming lighting system provides superb lighting with very little battery usage and keeps you going for longer.
A fully adjustable suspension system allows the Komfy 8 to be tailored to suite your driving conditions to the fullest. With the Komfy 8 your comfort is always the main priority.
Modern mono-shock adjustable rear suspension system, providing the ultimate in comfort.
Stylish aluminium wheels with luxurious pneumatic tyres, provide you with the very best driving experience, reducing the shock from bumpy and uneven driving surfaces.
Rear wheel splash guards to prevent water from spraying up when driving in wet conditions.
Reclining, high quality, breathable, Captain seat that can swivel to allow safe and easy access on and off the scooter. This allows better access to sit at tables without the need to get on and off your scooter each time.
A convenient USB socket is available for you to charge your mobile phone, tablet or sat-nav.
The Kymco Komfy 8 has a powerful 500 watt motor, providing you with great driving performance.
A choice of 4 attractive metallic colours: Sapphire Blue, Cherry Red, Mercury Silver and Glossy Black
Large Soft-Touch buttons
All round advanced suspension
Stylish silver wheel hubs
Delta bars as standard
 Black pneumatic tyres
 Battery – 45ah 12v x 2
 Easy to read display
Useful Links For Scooter Users
We'd always recommend that you visit us and try a scooter before buying, or let us bring one to you for you to try. If that's not possible, or you're outside our service area, we have put together some buying guides that may help you choose the scooter that's right for you.
We've also collated some great guides and information for those that may want more in-depth information on their prospective scooters.
Free UK Delivery*
*on orders over £100
Free Home Visits
and demonstrations
Pay Later with PayPal
in 3 interest-free payments