Can You Take a Mobility Scooter on the Plane
Many mobility scooters are allowed on commercial planes, trains and other transport. The individual airline companies will determine whether to permit travel with mobility scooters, so you must do your research before you book. While almost every airline allows mobility scooters, the specific travel rules may vary between companies – so it is important to always get the details in full.
Airline approved scooters, wheelchairs and other medical equipment commonly use a special type of battery that is very light – lithium-ion batteries – so electric wheelchairs and mobility scooters do not usually present any issues in terms of weight.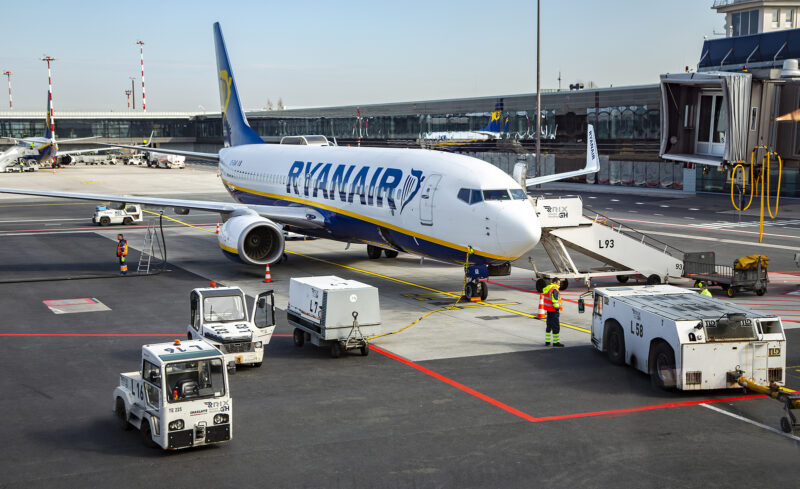 It can be difficult to understand what types of mobility scooter is usable for air travel. Typically, the following types of mobility scooters are suitable for taking on the airplane:
Travel scooters: The learning manufacturers understand that people need to travel with their scooters, so specific travel models are available. Generally, a travel scooter will have a very small frame, which helps contribute to overall lighter weight. A great travel scooter is the Drive Travelease Mobility Scooter.
Folding scooters: You can get automatic folding wheelchairs that will be ideal for air travel, and take all of the efforts out of folding the scooter. Folding scooters are good as they have a low seat height, which is ideal for travelling. A nifty automatic folding scooter is the TGA Minimo Autofold Mobility scooter.
Lightweight scooters: The final type of scooter you can take on an airplane is a lightweight scooter, many of which are designed with travel in mind. Usually, lightweight scooters are quite easy to store in a space around the size of a car boot, so they are often suitable for planes. A fantastic example of a lightweight scooter is the Drive Superlite Mobility Scooter.
If you are travelling with a mobility scooter or other mobility equipment, you must inform the airline when you have booked your flight. They will need to know the scooter size and type. When you take your scooter on a plane you normally have to receive special assistance when boarding and disembarking the plane – so this needs arranging in advance.
We provide a wide range of mobility scooters that can help with airplane travel for our customers in the UK, and we specialise in finding the ideal chair that is precisely suited to your needs. You will speak to our friendly team members when you visit our Lewes-based showroom and you can also buy online. Please feel free to get in touch with us if you have any further questions.
How to Prepare For Traveling on a Plane With Your Mobility Scooter
Air travel can be frustrating in any situation. However, when travelling with a mobility scooter it does not have to be stressful, as with simple planning you can easily make sure you avoid any issues along the way. You need to think about the full process, from leaving your home until you get to where you are staying after your flight.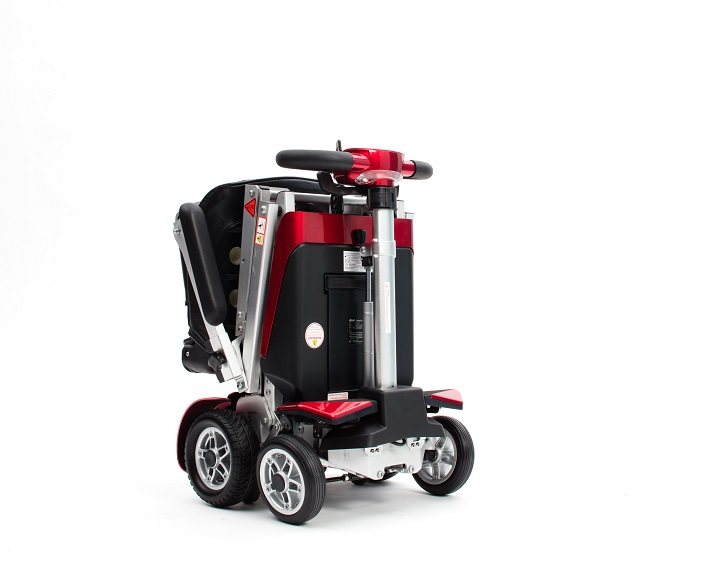 You can use your mobility scooter for parts of your travel to or around the airport, but bear the following in mind during both the booking and travel process:
Check with the airline: Preparation is the key to success. You are going to have to do some research before you book and keep in contact with the airline before your trip – to ensure you can take your scooter with you reliably.
Arrange assistance: Most airlines will take your scooter free of charge, and if you make the necessary arrangements ahead of time you will have greater peace of mind while travelling – you should give at least 48 hours notice, or more.
Fully charge your battery: If you are going to be using your scooter at the airport then charging is especially important. A full charge is essential just in case you have any unexpected waits and delays. You may also be able to top up the charge on your scooter when waiting at the airport where possible.
If you can travel with a friend or companion to help you this would be ideal. However, in most cases, people using mobility scooters should be able to get all the assistance that they require and travel independently – so long as it is arranged in good time.
Can You Take a Mobility Scooter on the Plane? Yes! Get a Mobility Scooter Suitable For Airplanes Today
Larger 4-6 mph mobility scooters are not possible to take on planes, only highly compact or specifically dedicated travel scooters are allowed. You can view our top-rated mobility scooters, many of which are suitable for air travel, for more information on the best scooters in each category.
Taking a mobility scooter on the plane is entirely possible. You can use many mobility scooters on an airplane, and we can provide some of the best options in the UK. Please feel free to browse our range of mobility scooters and buy online. You can get in touch with us if you have any questions.
FAQs and Useful Information
The following are some frequently asked questions about whether you can take a mobility scooter on a plane and the services we provide:
How do you take a scooter on a plane?
Your electric scooter should be easy to take on a plane, should you have arranged in advance for your travel. You do not get to use your scooter on the plane, you will be provided with a dedicated aisle wheelchair, as scooters are too heavy and wide for use in a normal passenger cabin. Your scooter will be stowed in the cargo hold at the gate while you travel with the temporary chair.
Do wheelchairs or scooters count as luggage?
Wheelchairs, scooters and other mobility equipment is classed as assistive equipment, so the airlines will consider this different to standard luggage – so it does not count towards your baggage allowance. The airline may be able to store your device in an overhead compartment or another storage area if it is small enough – otherwise, it will be stowed in the hold.
Please feel free to get in touch to find a suitable scooter for air travel.