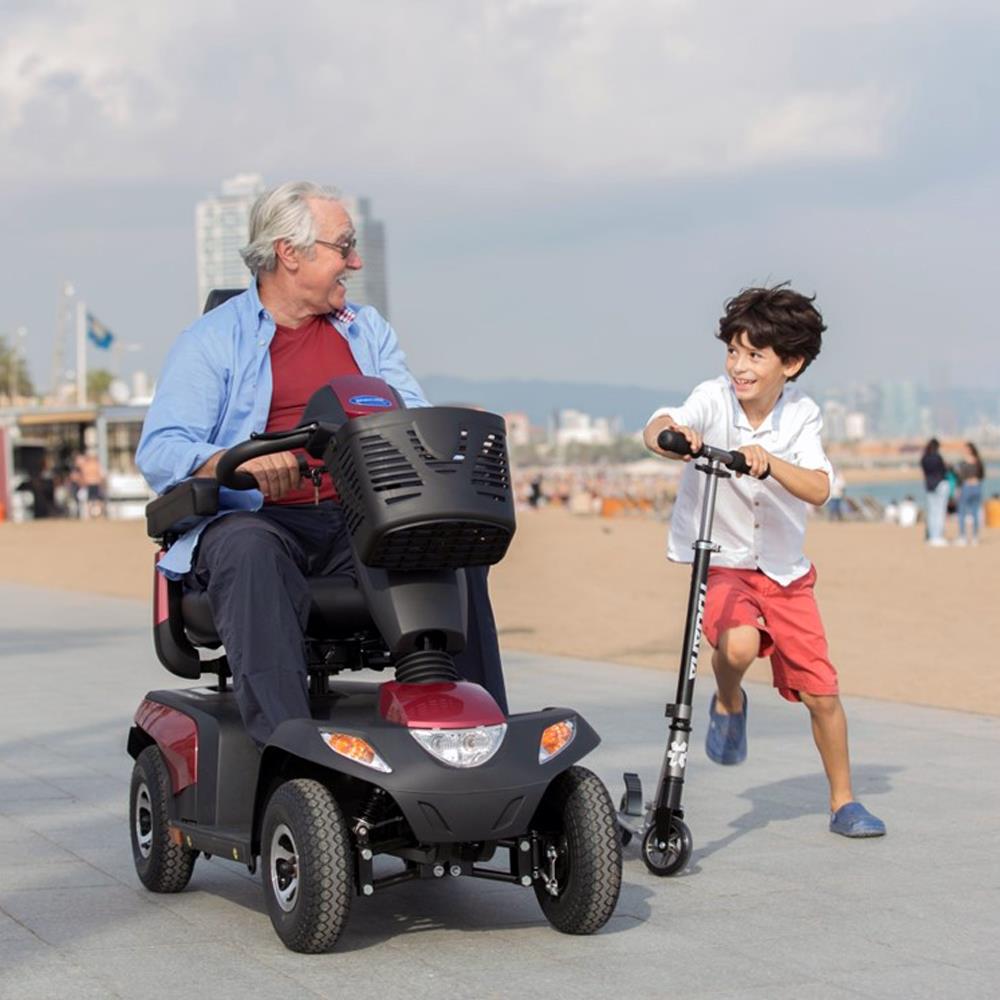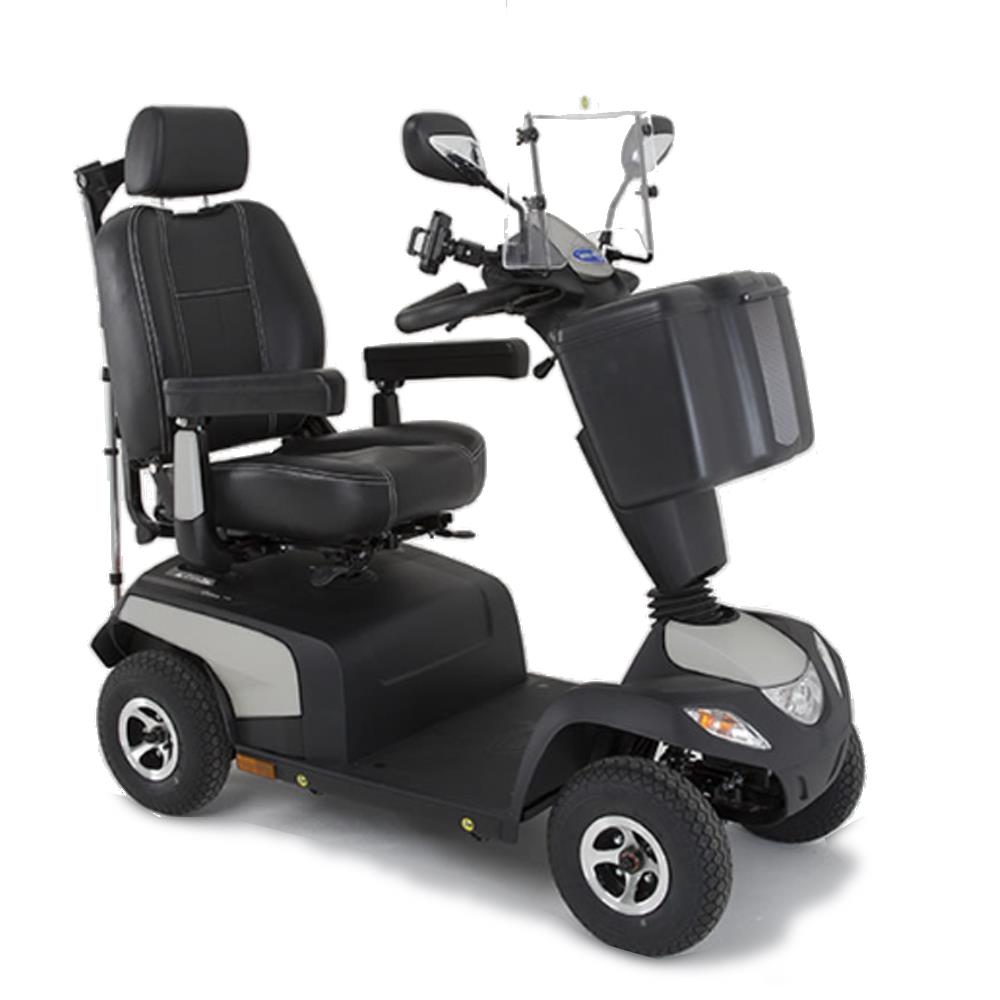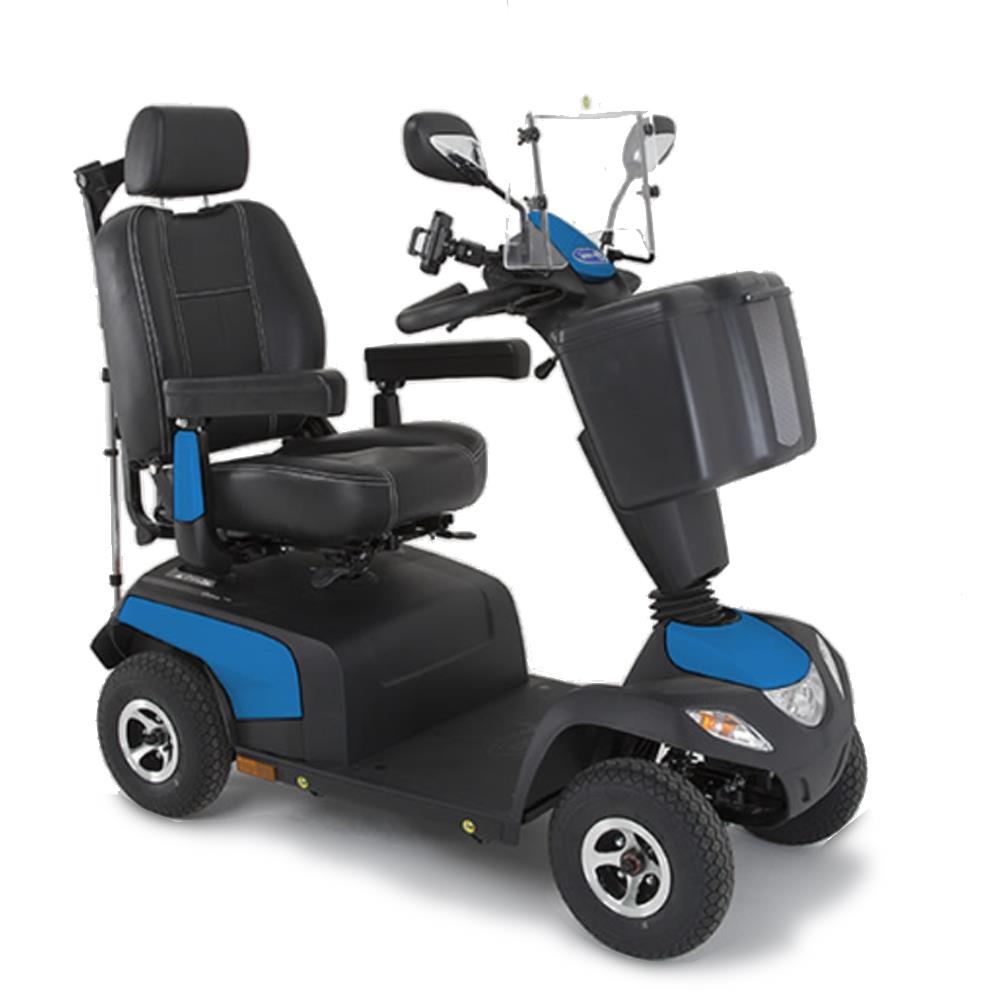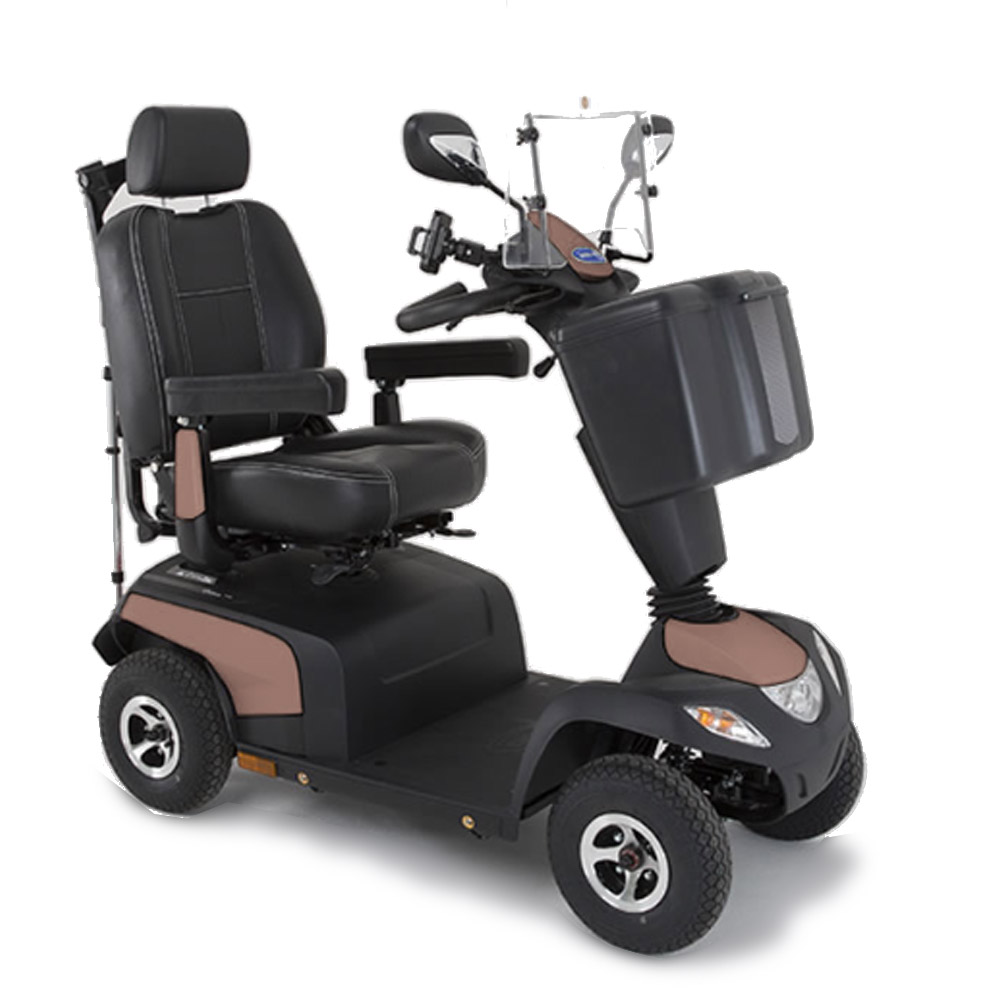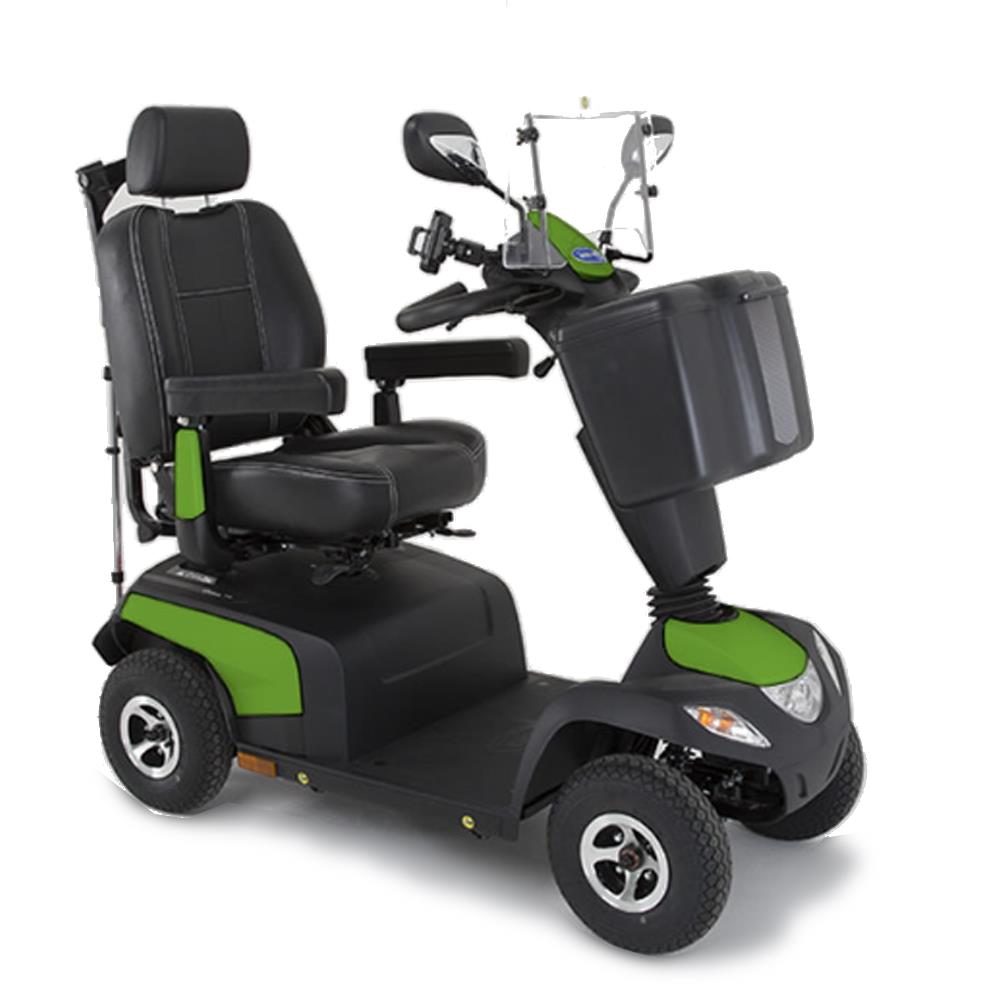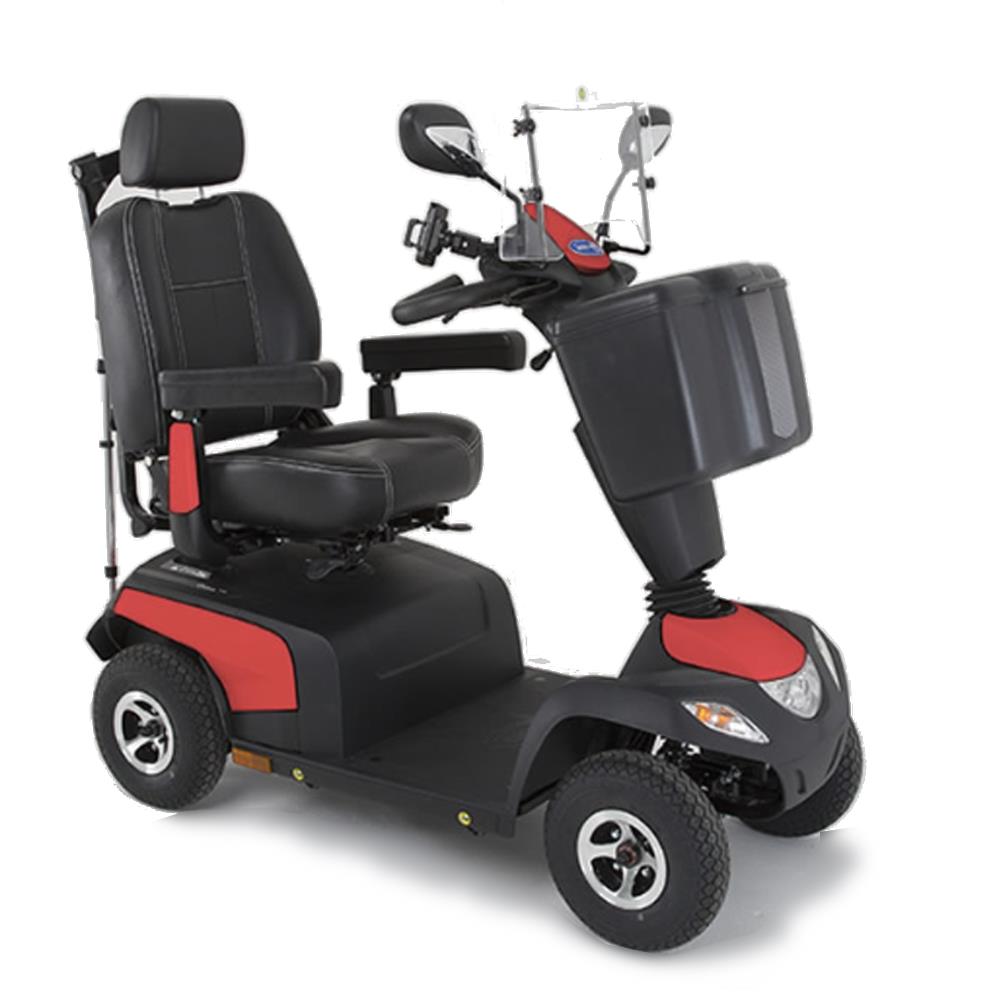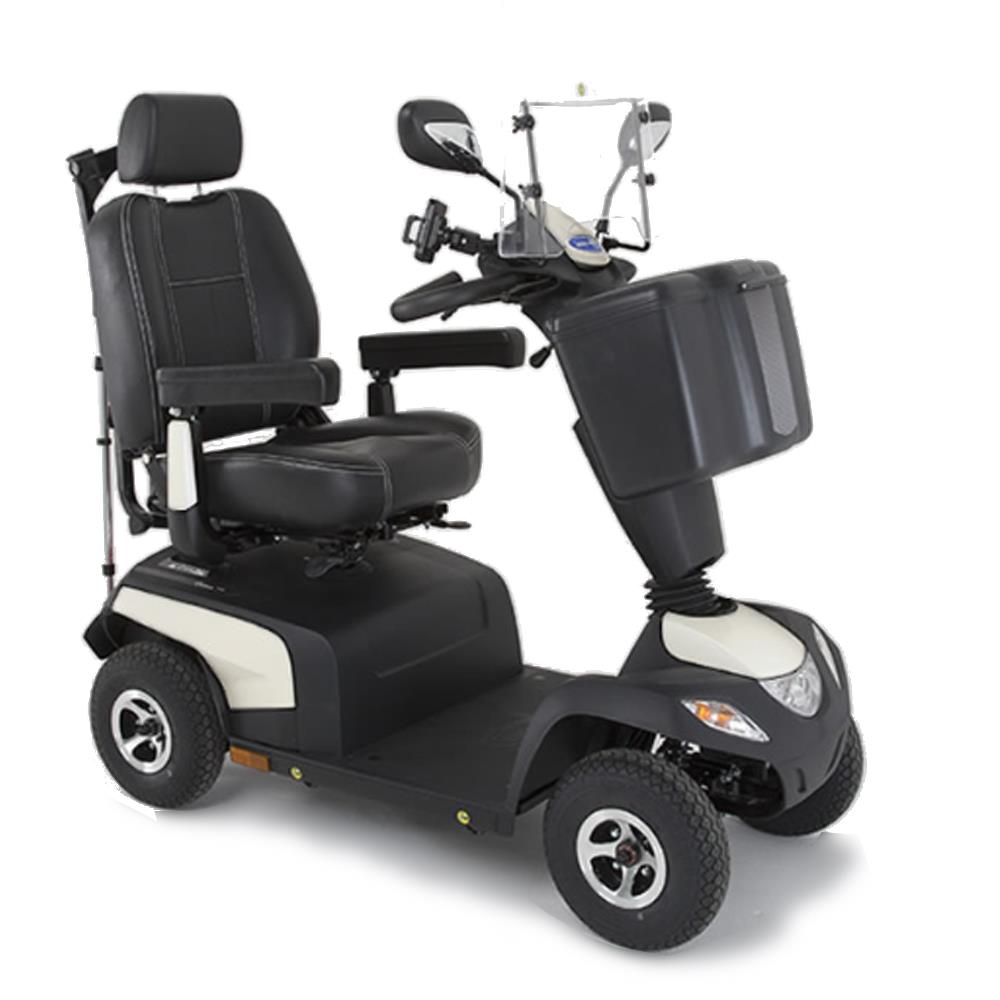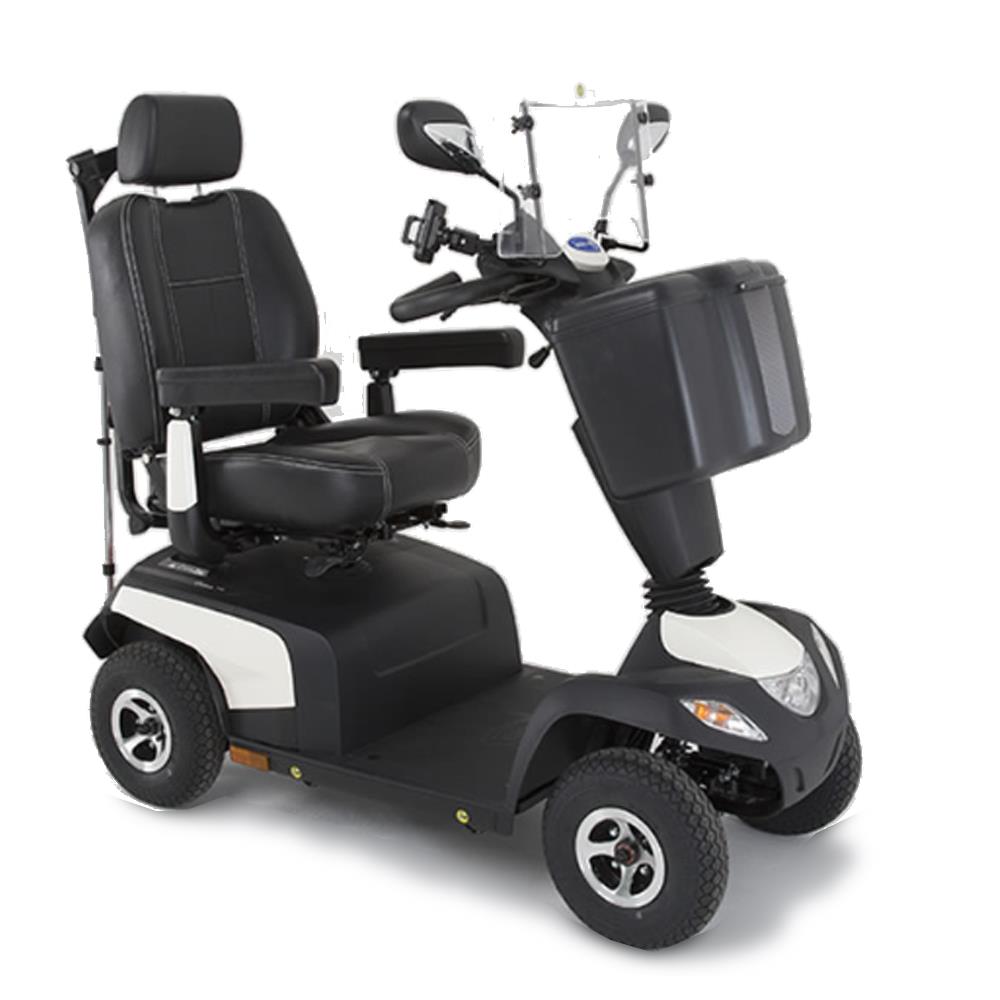 Invacare, Orion Pro Mobility Scooter
£4,050.00 – £4,170.00excl. VAT
Pay Later with Paypal in 3 interest-free payments
A full sized, thoroughly modern 8mph scooter capable of carrying users of up to 25 stone with ease.
The large on-board batteries give a respectable 32 mile range from a single charge, and the comfy 'twist and slide' Captain's seat, great suspension and large 12″ wheels with pneumatic tyres give a soft and stable ride. The Orion Pro is unique in that it has an electronic anti-tip system; if the rider has to suddenly swerve, it will automatically regulate the power and speed to keep the scooter upright and safe.
A very safe and stable scooter with many modern features.
*This product is VAT exempt if purchased to aid with a disability or chronic illness – for further details please click here*
| | |
| --- | --- |
| Length | 132cm / 52 inches |
| Width | 65cm / 25.6 inches |
| Maximum range* | 32 miles / 51.5 km |
| Maximum speed* | 8mph / 13kmh |
| Maximum user weight | 25 stone / 159kg / 351lbs |
| *Please note | Speed and range may vary depending upon user weight, type and incline of terrain, weather, battery charge and condition, operating speed and general driving situation. |
Ideal for longer trips into town or afternoons driving around the park with your grandchildren, the new ergonomically designed Invacare Orion Pro is a powerful and stable 8mph mobility scooter.
With enhanced battery performance, superior suspension and large 12" wheels, the new Orion Pro is ideal for users who need that extra performance. The Orion Pro blends this extra performance with all of our existing comfort, safety and reliability features to make it the ideal choice for users who demand more. The advanced suspension system on the Orion PRO has been designed to bring better performance and give a smoother ride over a variety of surfaces and terrains. In addition, the Orion Pro features a powerful motor and 12" pneumatic tyres to ensure that whether you are in the city or the country, you get where you need to go in comfort and style.
The Invacare Orion Pro has been subjected to German independent TÜV laboratory testing, ensuring that users can be confident that they are driving a scooter that adheres to the latest  European Medical Device Standards. In addition, an on-board electronic speed reduction system automatically reduces speed round bends, ensuring users are confidently making safe & comfortable manoeuvres.
Furthermore, a two-step disengaging lever prevents the scooter from free-wheeling if it is knocked out of drive mode. Quick and easy serviceability The Orion Pro has been built using an array of quality components, which have enabled us to make it both reliable and easy to service. The electronics and motor have additional protection to guard against water and corrosion, safeguarding the vital workings of the scooter against any unnecessary malfunctions. The top cover can also be easily removed to check the motor, batteries, electronics and cables.
Useful Links For Scooter Users
We'd always recommend that you visit us and try a scooter before buying, or let us bring one to you for you to try. If that's not possible, or you're outside our service area, we have put together some buying guides that may help you choose the scooter that's right for you.
We've also collated some great guides and information for those that may want more in-depth information on their prospective scooters.
Free UK Delivery*
*on orders over £100
Free Home Visits
and demonstrations
Pay Later with PayPal
in 3 interest-free payments