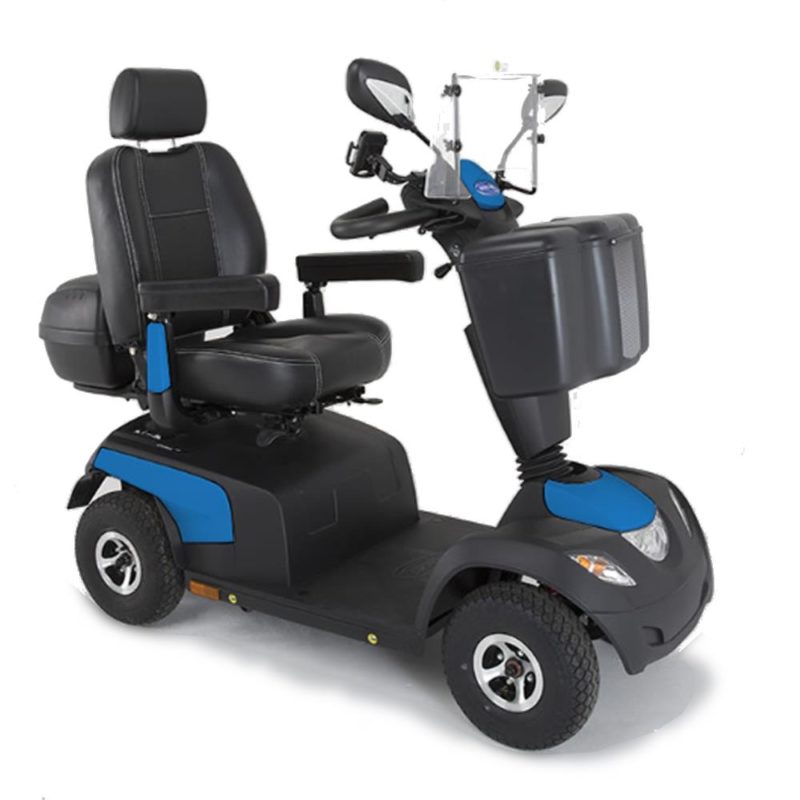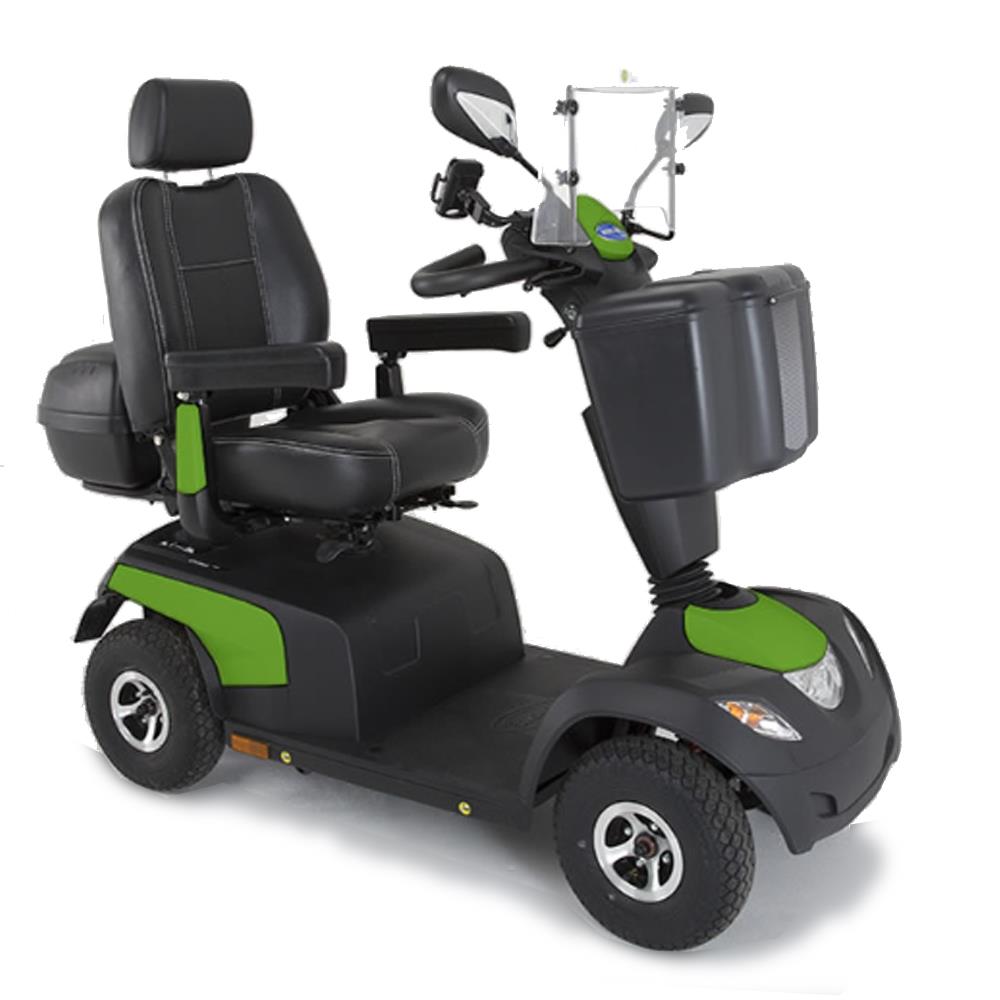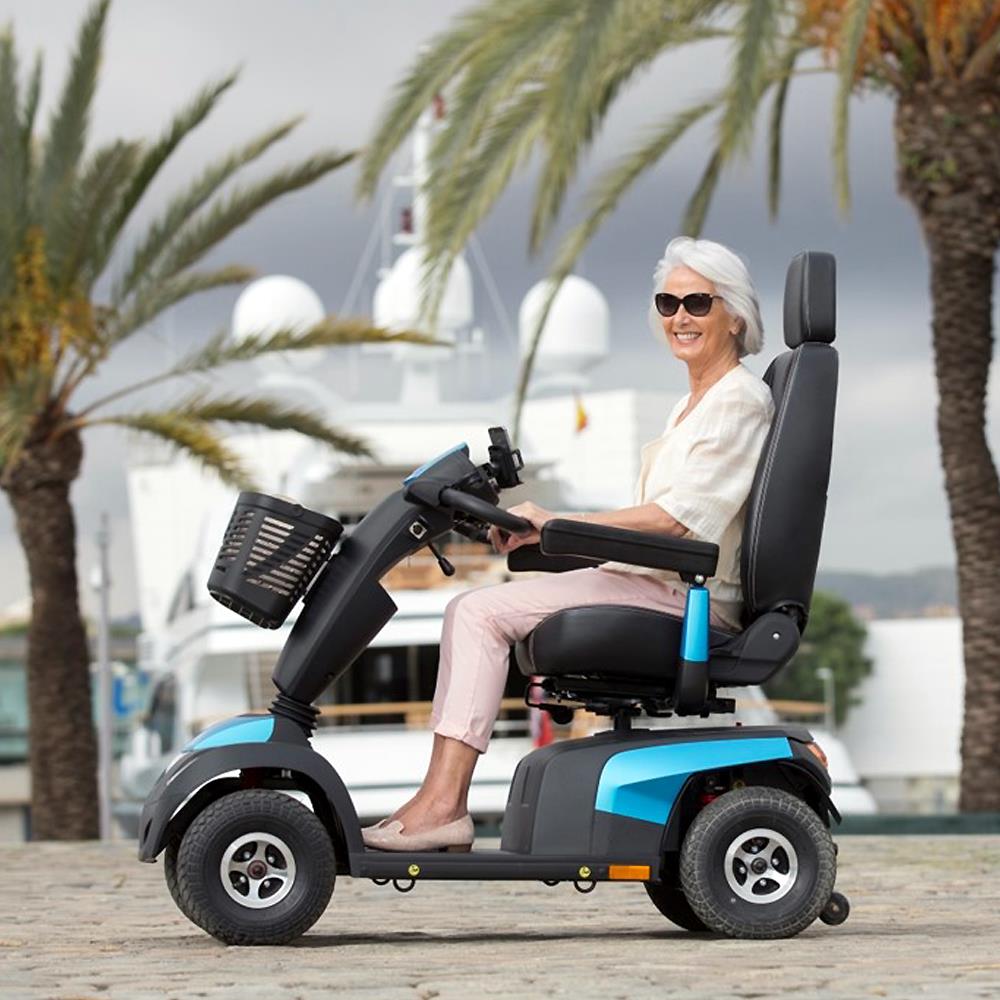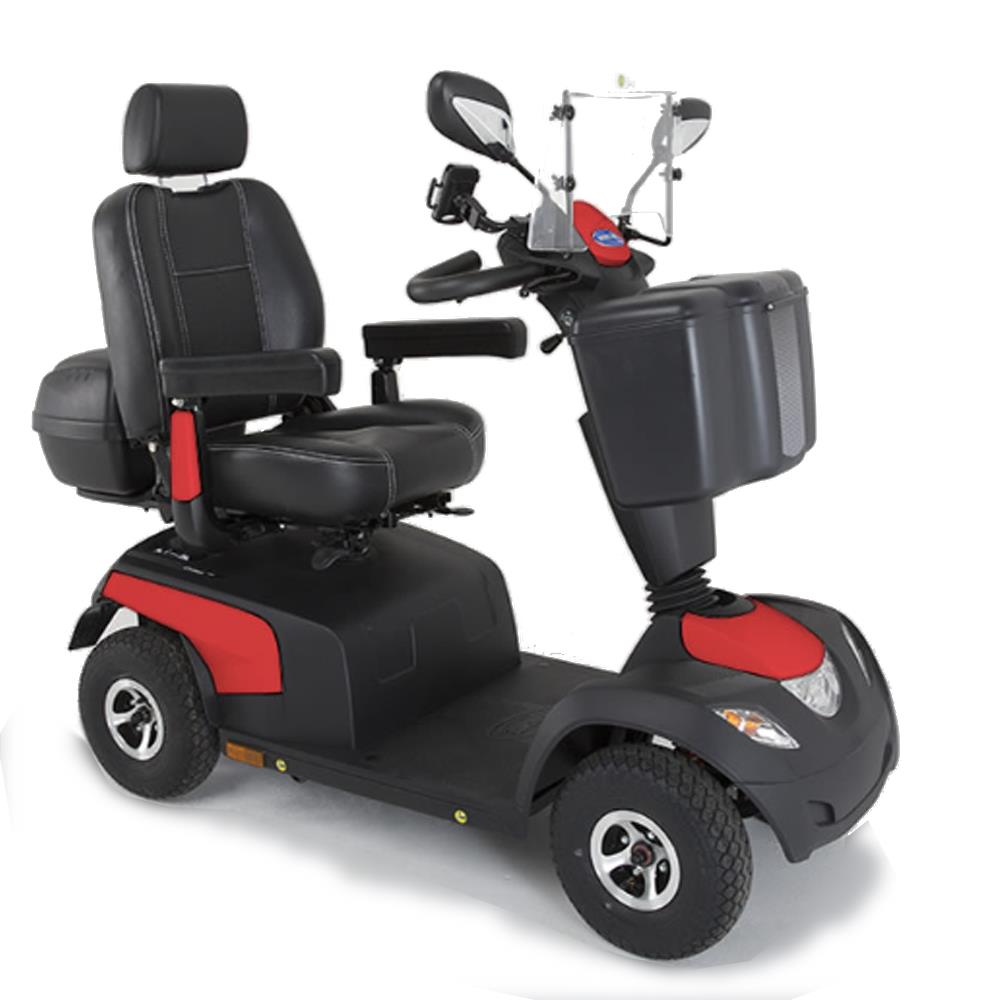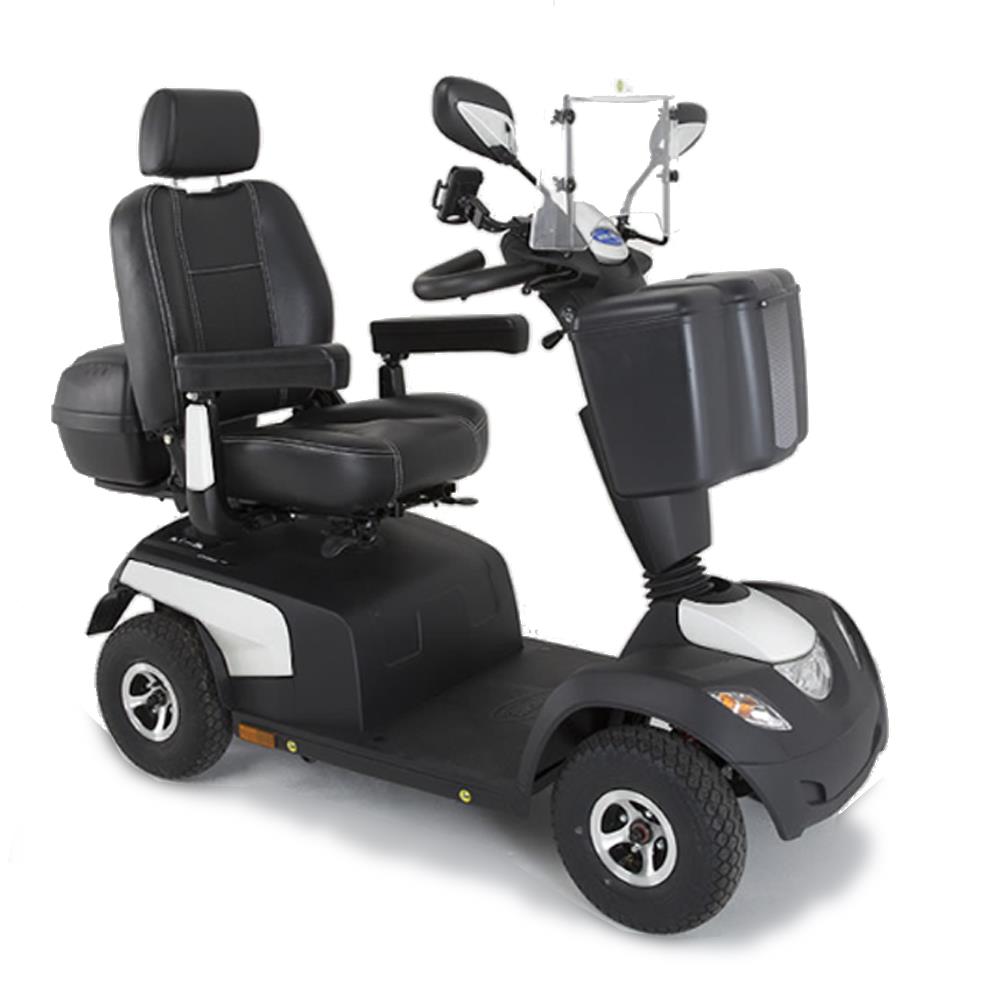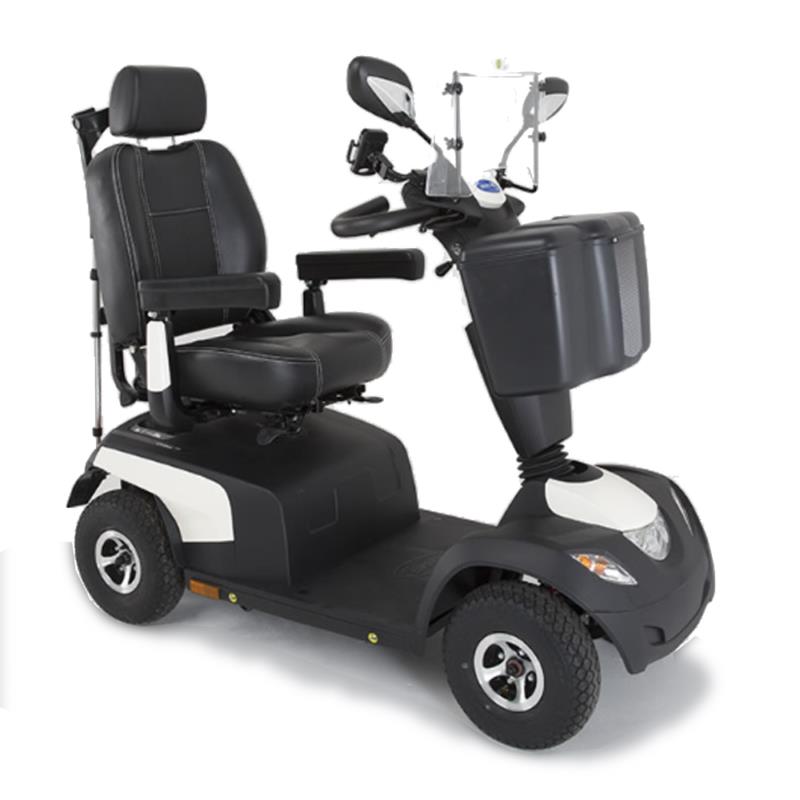 Invacare, Comet Pro Mobility Scooter
£4,344.00excl. VAT
Pay Later with Paypal in 3 interest-free payments
A solid and compact 8mph machine with a very high-back Captain's seat that provides great levels of comfort.
The Comet Pro has lots of features that add up to make it one of the safest scooters on the market. An anti-tip electronic stability system combined with a great turning circle ensures that it's always exactly where you want it to be. The chassis is particularly compact for an 8mph machine, but the excellent and well thought-out layout ensures it has power and space to spare.
A fully specced machine in a compact format.
*This product is VAT exempt if purchased to aid with a disability or chronic illness – for further details please click here*
| | |
| --- | --- |
| Length | 145cm / 57 inches |
| Width | 67.5cm / 27 inches |
| Maximum range* | 34 miles / 55 km |
| Maximum speed* | 8mph / 13kmh |
| Maximum user weight | 25 stone / 159kg / 351lbs |
| *Please note | Speed and range may vary depending upon user weight, type and incline of terrain, weather, battery charge and condition, operating speed and general driving situation. |
Whether you're popping to the local shops, taking longer trips into town, or looking to go further afield, the new Invacare Comet Pro is a 8mph mobility scooter that will take you the distance in comfort, safety and style.
Its powerful outdoor capabilities, combined with advanced safety features and options, ensures a speedy, powerful and reliable drive. With it's exceptional driving features and modern aesthetics, the invacare Comet Pro offers power and performance in a premium package.
Thanks to its enhanced driving features and 2 x 75 Ah batteries, the Comet Pro allows you to enjoy longer and more challenging journeys beyond the city's limits. Its large 13" front and rear wheels, combined with a superior suspension system, allows the safe negotiation of kerbs and obstacles in a smooth and comfortable manner. Additionally, the automatic speed reduction will slow you down when driving around corners at high  peed for additional stability and safety.
The Comet Pro has been subject to independent German TÜV laboratory testing, giving you ultimate confidence and reassurance  when driving. Furthermore, advanced safety features, such as a two step disengaging lever and automatic speed reduction, offers additional peace of mind wherever you go. Compact and modern design Designed with both comfort and precision in mind, the Comet Pro offers exceptional manoeuvrability and control, even through tight and challenging spaces.  Additionally, the ergonomic steering ensures an optimal driving position, allowing for a more enjoyable and relaxing journey.
Useful Links For Scooter Users
We'd always recommend that you visit us and try a scooter before buying, or let us bring one to you for you to try. If that's not possible, or you're outside our service area, we have put together some buying guides that may help you choose the scooter that's right for you.
We've also collated some great guides and information for those that may want more in-depth information on their prospective scooters.
Free UK Delivery*
*on orders over £100
Free Home Visits
and demonstrations
Pay Later with PayPal
in 3 interest-free payments