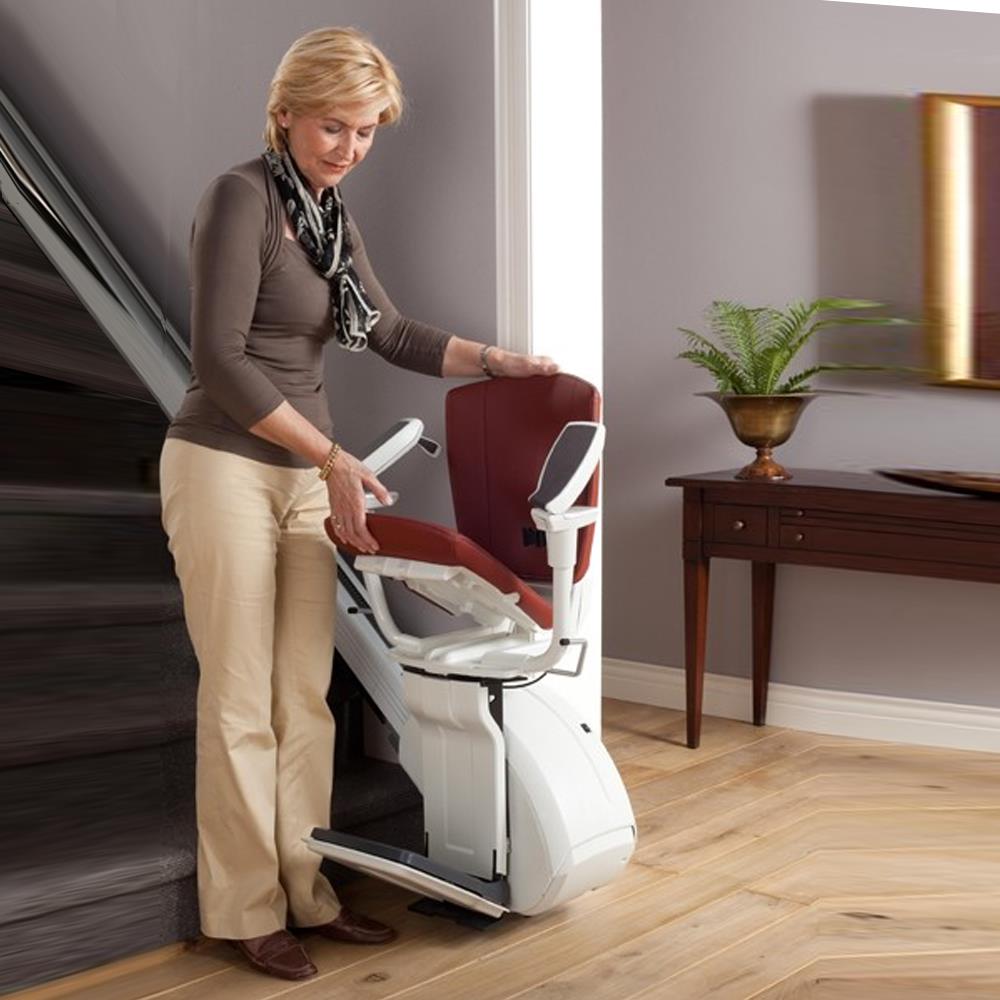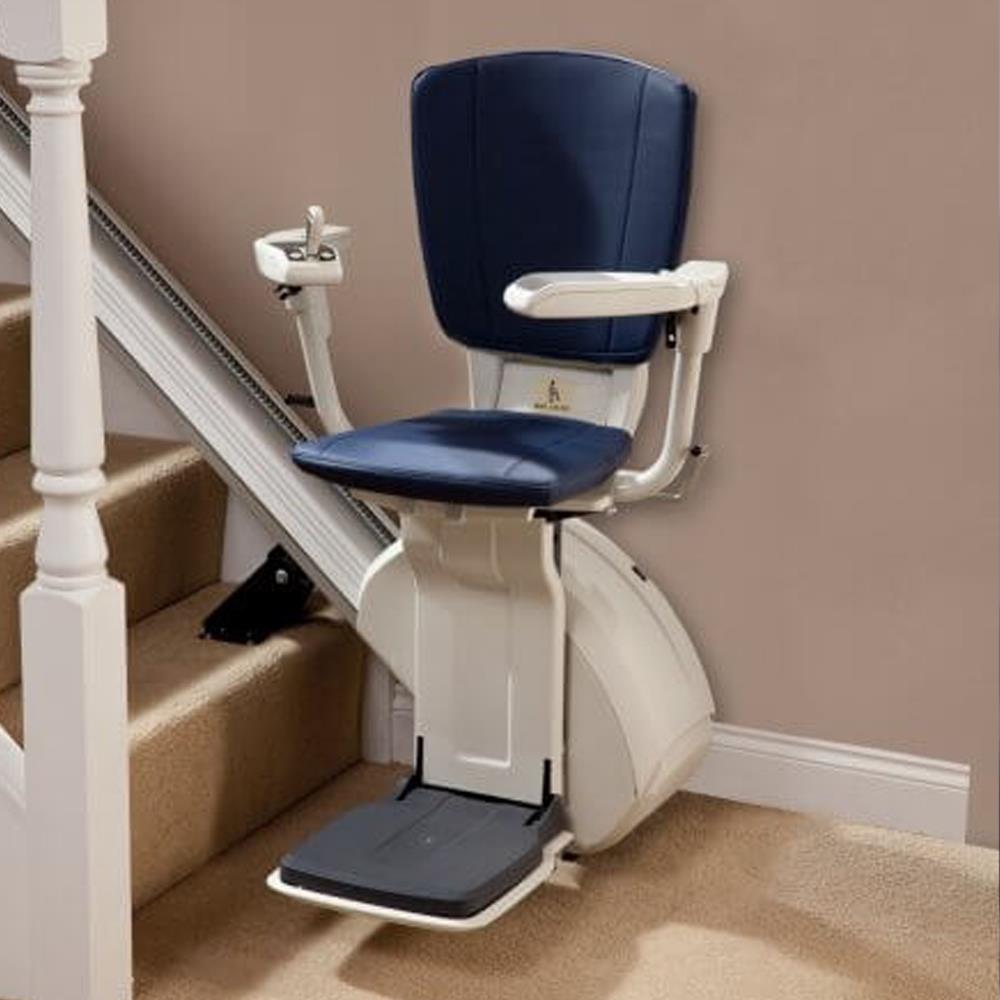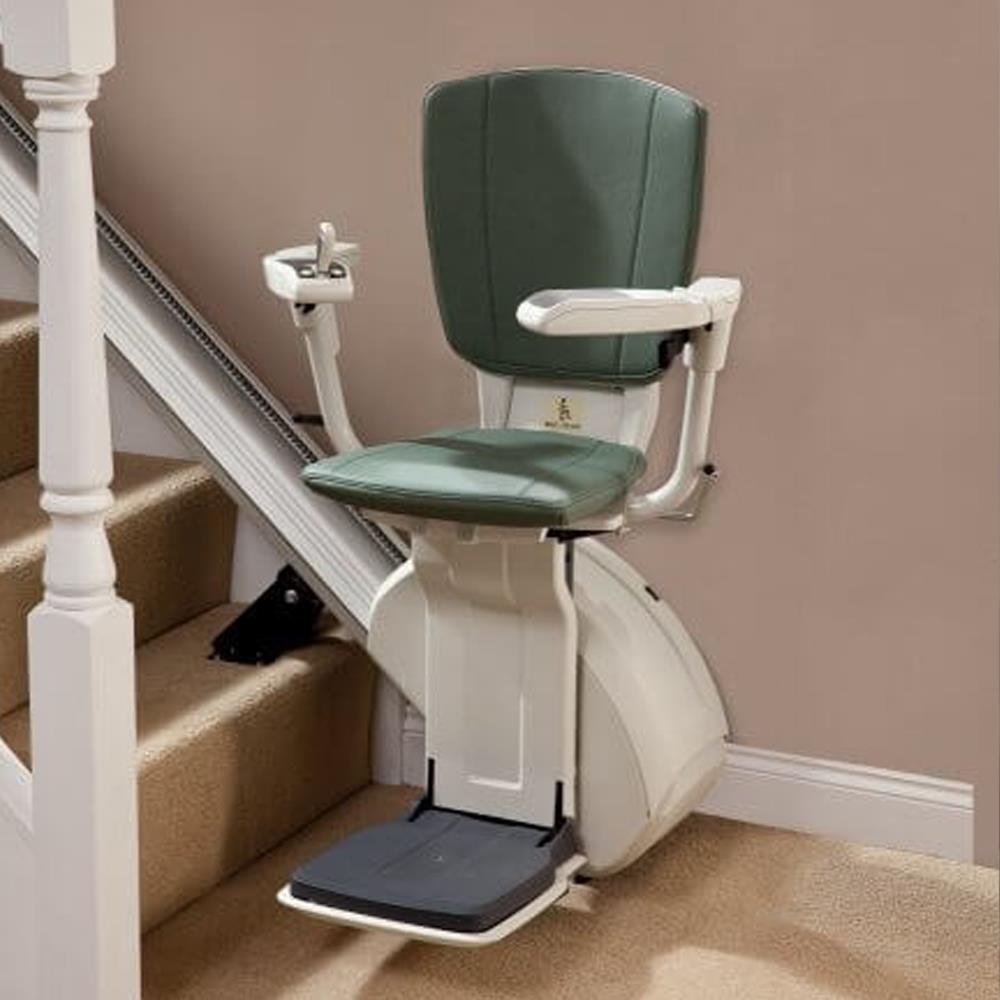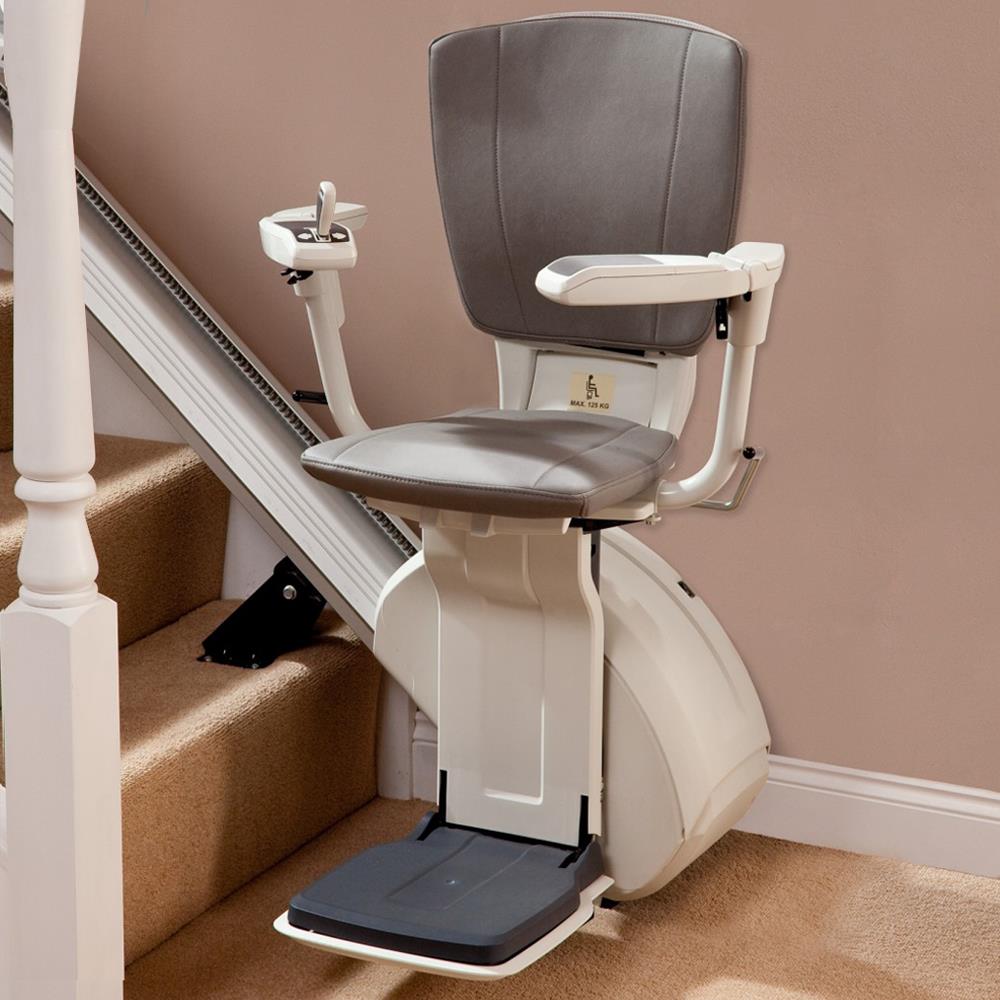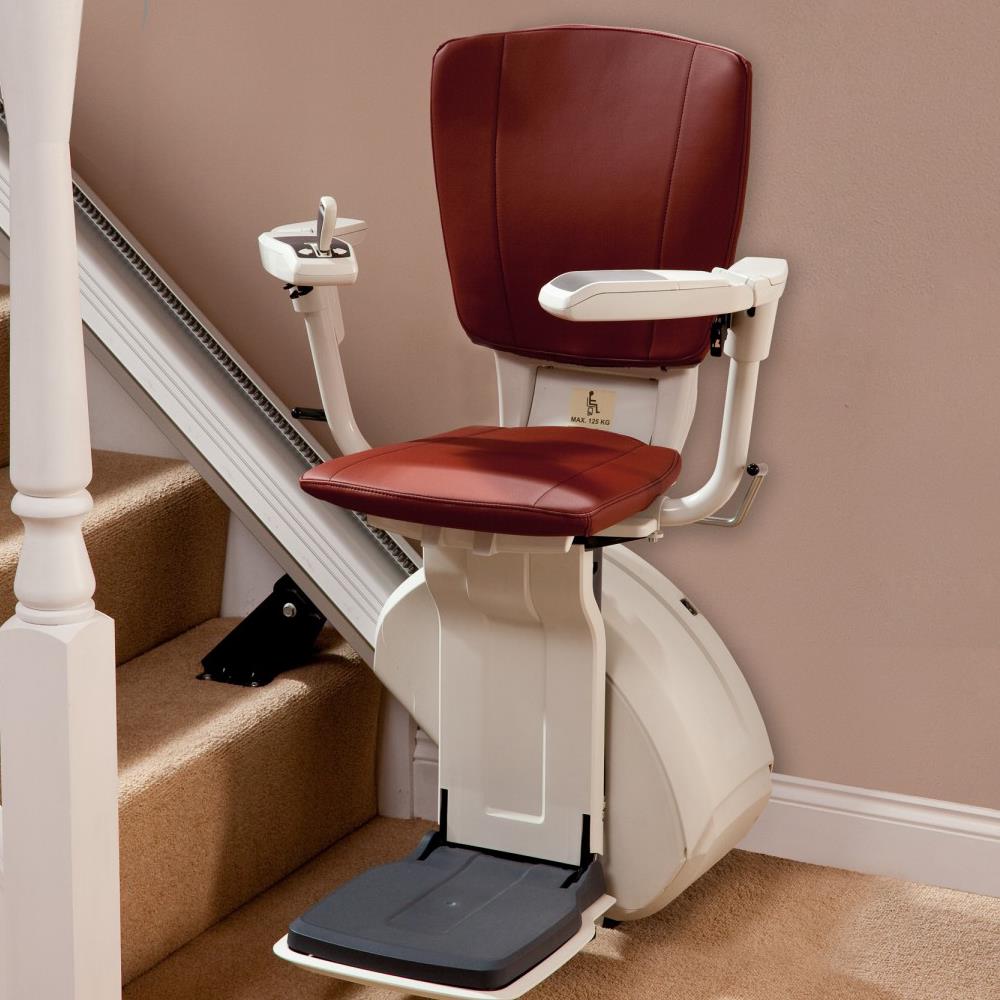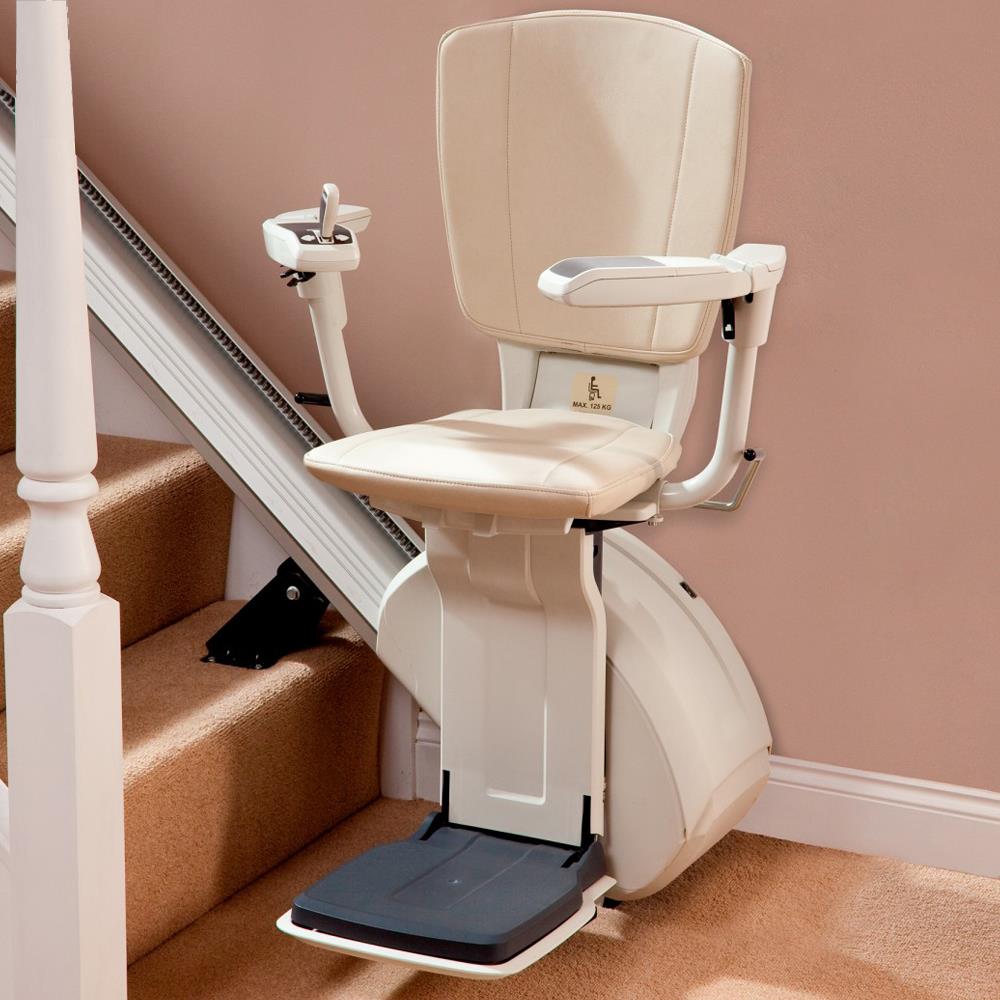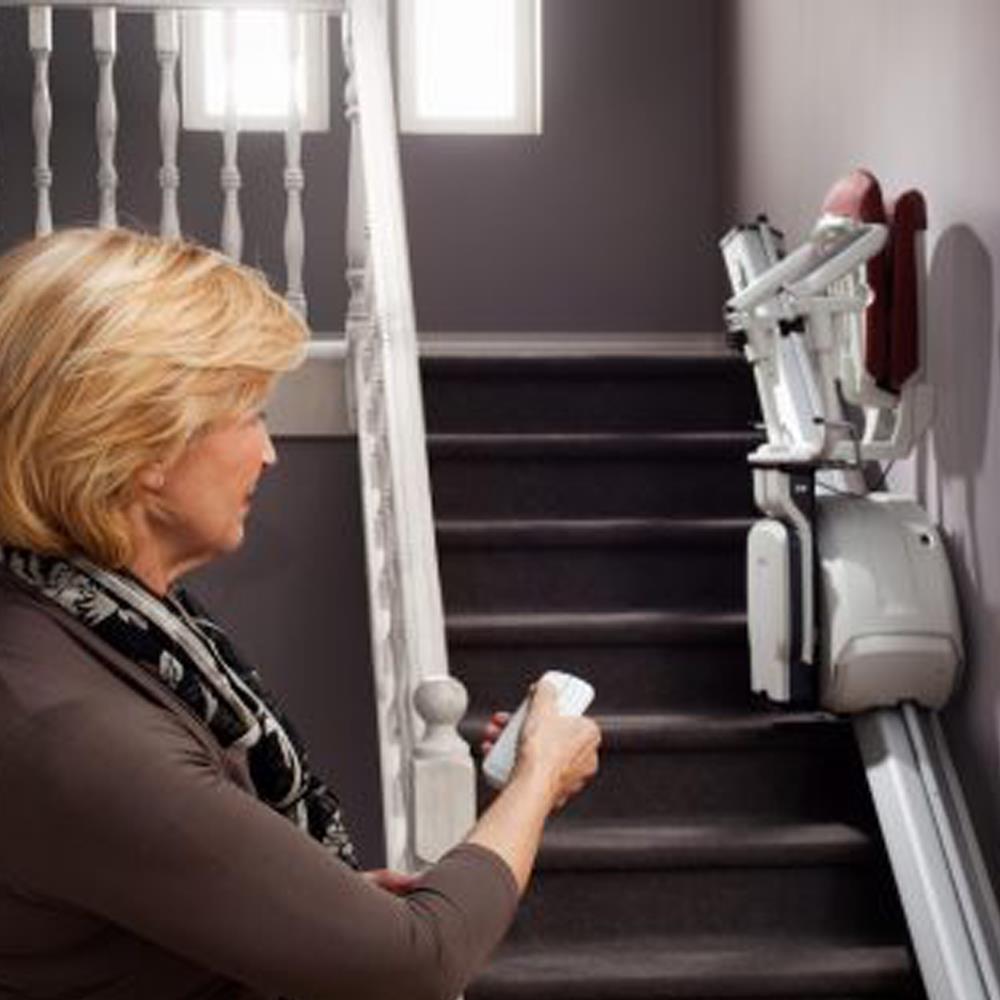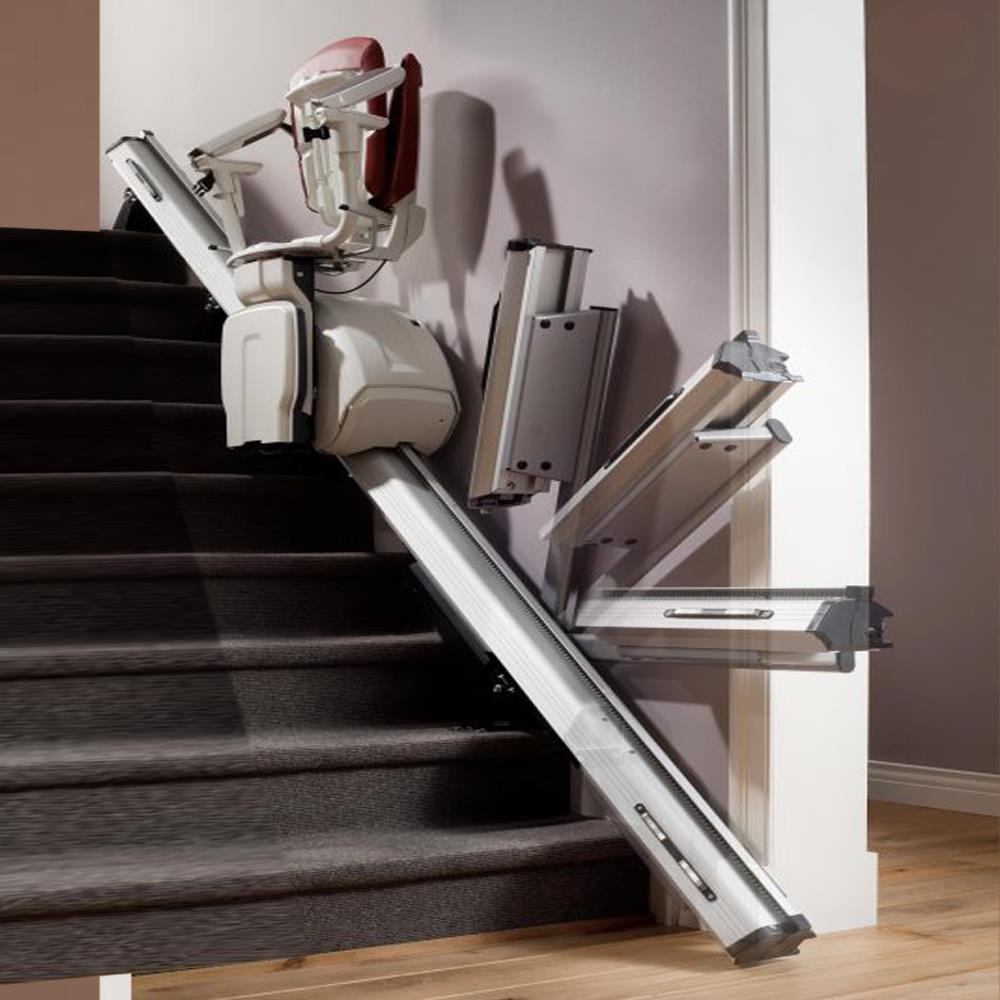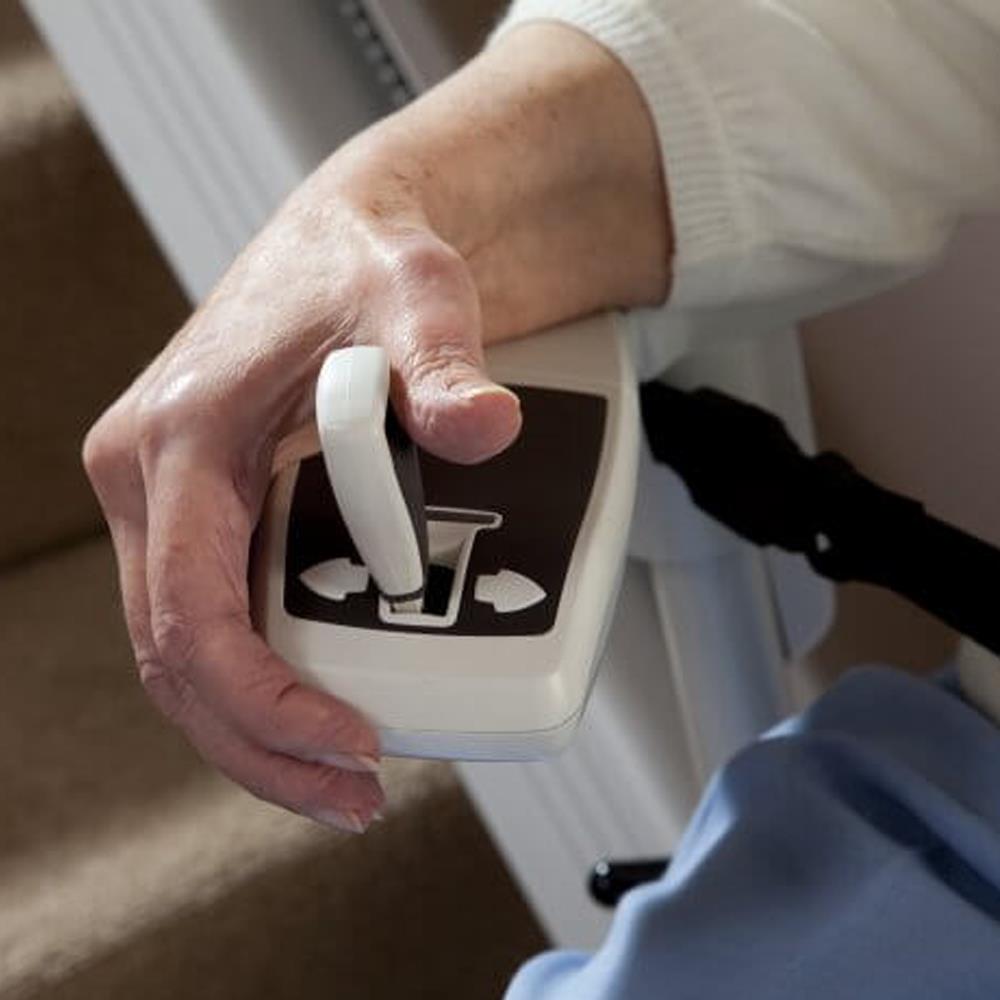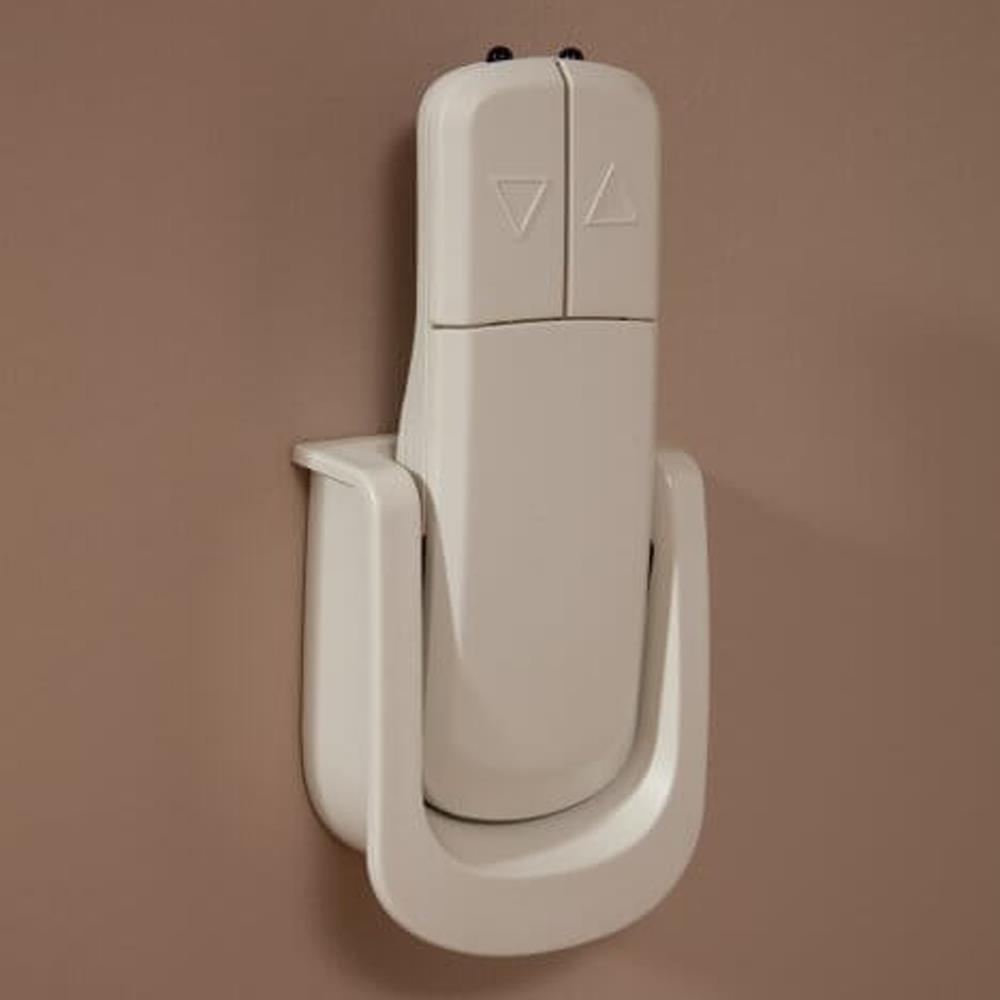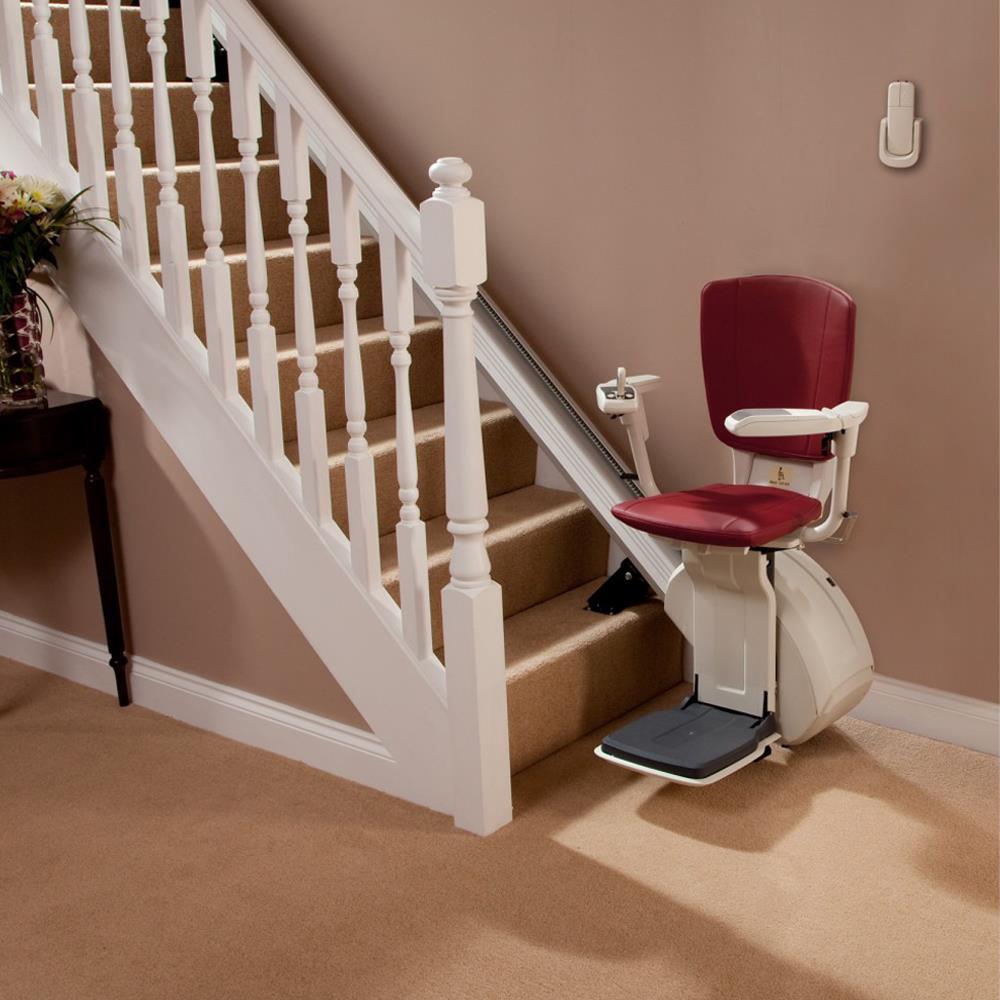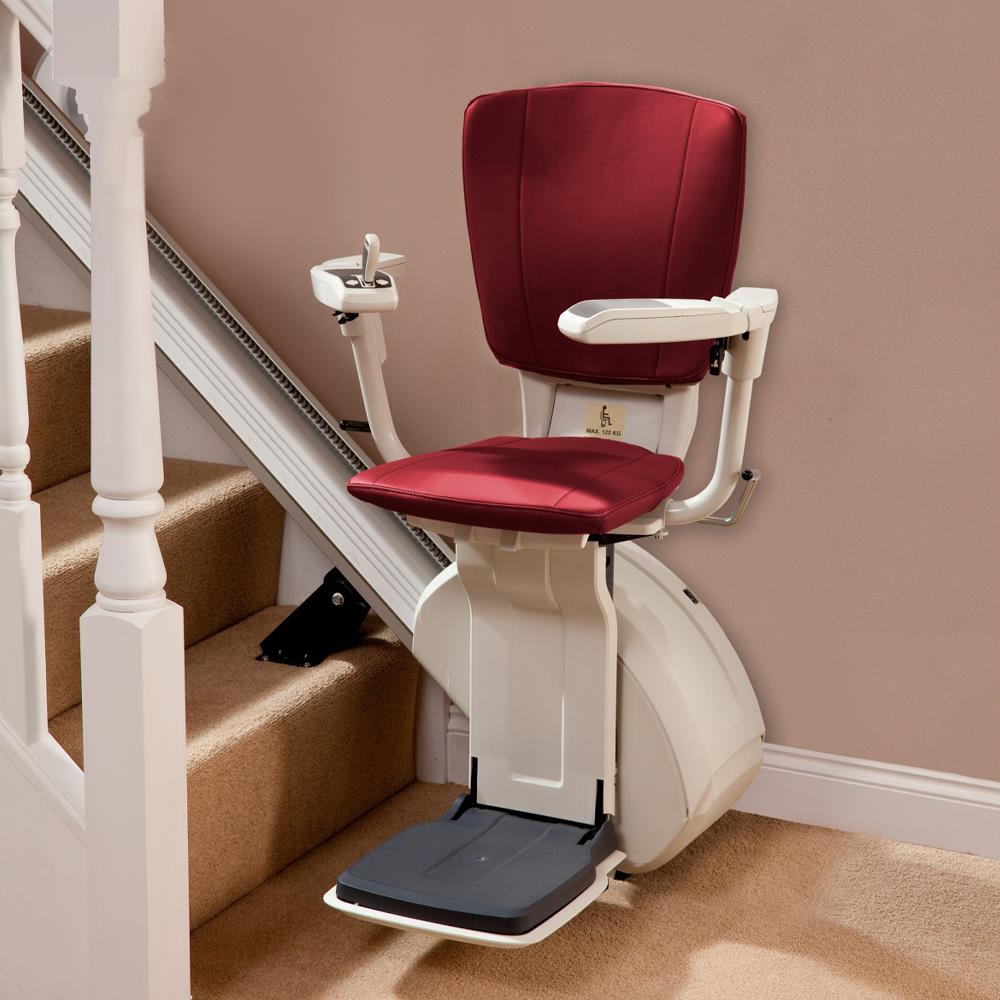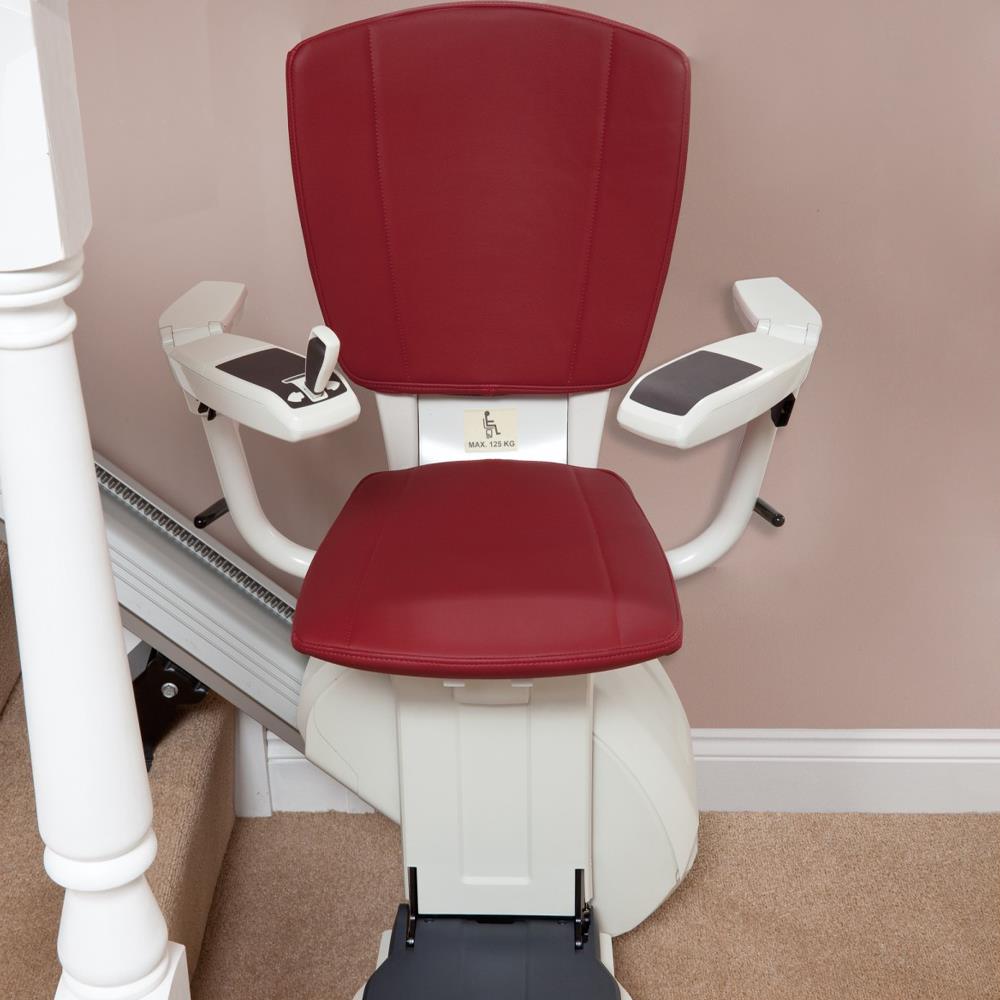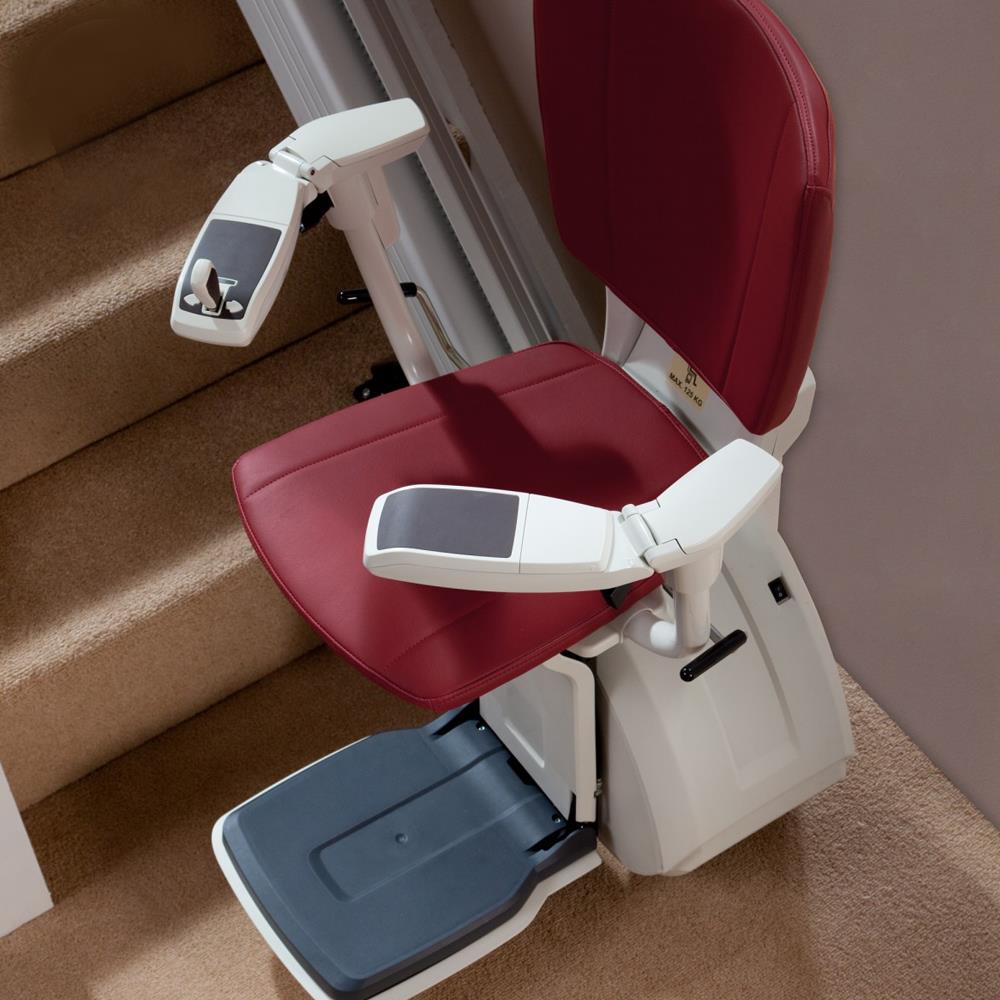 Thyssen, Homeglide Extra Stairlift
From £2,295.00excl. VAT
HomeGlide, Extra from Orange Badge on Vimeo.

Manufactured by the famous and respected Thyssen Krupp Corporation, this exceptional and elegant lift can carry a passenger of up to 23 stone. The linked seat and footplate allow for folding and unfolding with a single light touch, and the curved armrests give a fantastic sense of security while operating the lift. The seat itself  features adjustable seat height, allowing it to be tailored to your height and great for the taller user.



Feature packed and smooth
These lifts have a premium feel and an enviable specification list. Their excellent features include:
Affixes to your stairs, not your wall
Soft start and stop system – no sudden jolts
Easy to use joystick control, removable for security
Wall mounted wireless remote control system
Low voltage operation – eliminates risk of shock
Electro mechanical braking with failsafe overspeed governor
Choice of 6 upholstery colours
Slimline, fold-away design.
Runs on maintenance-free rechargeable batteries. Works even in a powercut!
Smooth, minimalist rail system with no sharp edges
*This product is VAT exempt if purchased to aid with a disability or chronic illness – for further details please click here*
Extra Options Available
Sometimes a straight lift will need some adaptations to be able to be used safely and comfortably. These lifts have optional accessories and extras designed to accommodate your specific circumstances. Some of the options available include:
Powered seat swivels and footplates
Automatic hinged rail to overcome obstacles
Bridging Platforms
If your staircase has a short set of 'winders' that go to the left or right at the top of your stairs, other companies will only offer a curved lift that will be considerably more expensive than a straight lift. Subject to survey we may be able to fit you a folding bridging platform that will allow a straight rail lift to work in safety while saving you a substantial amount.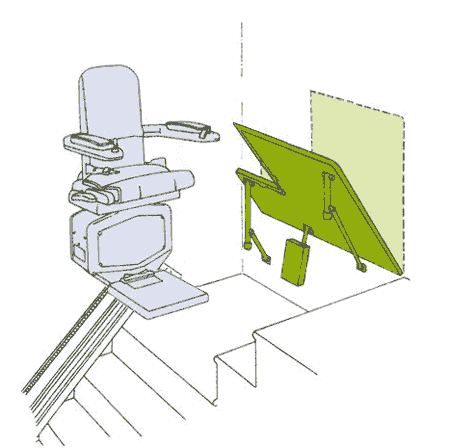 | | |
| --- | --- |
| Maximum user weight | 23 Stone / 146kg / 322lbs |
| | |
The Homeglide Extra Straight Stairlift is a premium version of the Homeglide lift, and features a superb high-end chassis and seat unit in a choice of modern fabrics and colours.
Comfortable: Ergonomically designed seat which is shaped to the user
Attractively designed: Designed to be a feature of your home, rather than just a mobility product. You can choose between six seating colours to determine the best match
Safety: Curved armrests fold inwards to make you feel more secure during travel
Suitable for all: The seat height is adjustable to five different positions when a powered swivel is used, so it can be adjusted for different users
Heavy duty: The capacity to manage weights of up to 146kg (23 stones) at a stair case angle maximum of 45 degrees
Easy to store: Folds neatly for storage, using its linked seat to footrest mechanism, removing the need to bend and manually to fold the stairlift
Easy on and easy off: A powered swivel can be added to the Homeglide Extra Straight Stairlift, to make getting on and off even easier
Free UK Delivery*
*on orders over £100
Free Home Visits
and demonstrations
Pay Later with PayPal
in 3 interest-free payments