Stairlifts, Mobility Scooters, Wheelchairs in East Sussex

Customer satisfaction and service comes easy to us. Our trustworthy and helpful, unbiased opinion is what we are best known for and we've proudly served the East Sussex County for over 20 years.
Our Stairlifts in East Sussex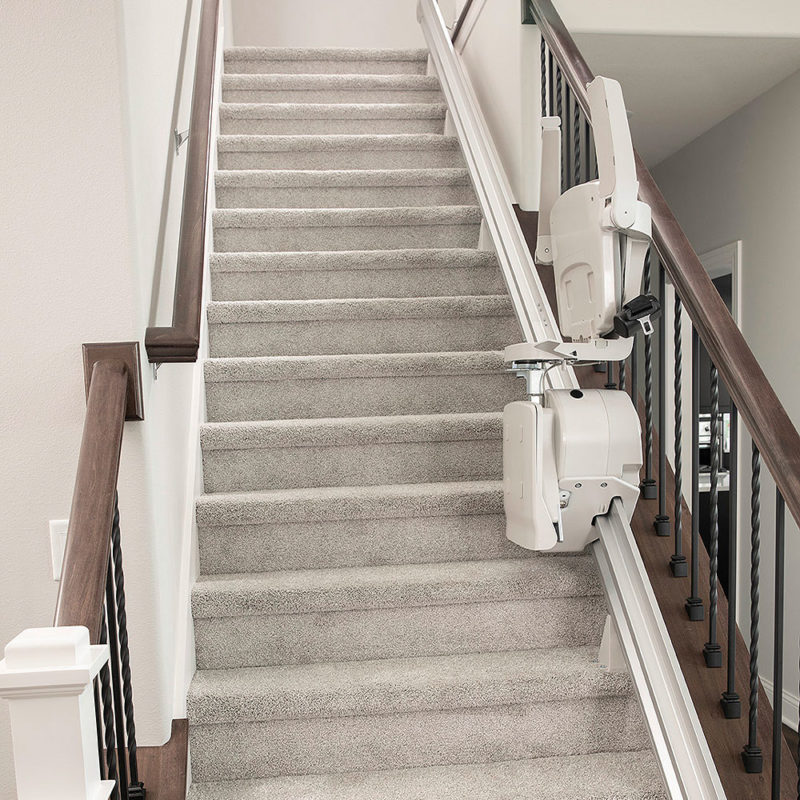 Unfortunately, as we grow older, we can often start suffering from ailments that can impact our mobility and thus climbing stairs can become a task. A stairlift may well be the perfect option for you to help relieve all the difficulties with climbing and navigating stairs, which in turn can greatly help improve your health. Stairlift installations are quick, easy and cause no damage to the property.
We Offer Mobility Scooters in East Sussex
We stock a vast array of electric mobility scooters, including everything from small and nimble transportable boot scooters ideal for the tight pavements in town all the way up to big 8mph mile crunching machines that can tackle almost any environment.
Bathroom Installations
It's a fact that more domestic accidents happen in the bathroom than anywhere else. Converting your bathroom to eradicate the chance of falls and trips, in turn making your life easier, will benefit you a great deal in keeping you safe and healthy. Luckily, behind us are the days of the hideous 'hospital bathroom' styles. Now you can have tailor-made bathroom installations just to suit you and your needs whilst still retaining the beautiful typical bathroom look.
See our mobility bathroom range
Wheelchairs
When you're after the perfect wheelchair, the attributes you'd be looking for are practicality, safety and comfort. Thankfully the days of the bulky heavy steel, rigid-framed wheelchairs are long gone. Modern wheelchairs now offer everything you need and the versatility for use in a variety of environments.
Electric Wheelchairs
If walking is no longer a possibility, for getting around in East Sussex an electric wheelchair or 'powerchair' is a perfect and reliable alternative. Whether it's a small indoor model to manoeuvre around your home or to something larger for use on the busy roads and pavements, these will remove all the efforts of getting around.
Visit our electric wheelchairs page
Adjustable Beds
Do you have difficulties getting in and out of bed? Having trouble getting a quality nights sleep? A modern, versatile mobility bed could be just the answer. In our showroom which is just a short drive from East Sussex, we have a whole variety of adjustable beds for you to explore. These beds make it possible for the head or legs to be independently lifted, which can be ideal to remedy any issues with lower body water retention.
See our range of adjustable beds
Riser Recliner Chairs
Sometimes to get in and out of a chair you need a little bit of assistance, or perhaps you need the option to be able to recline and raise your feet to eliminate any water retention. A riser recliner chair can be the perfect way to increase relaxation, alleviate symptoms and provide long-term relief and support.
See our riser recliner page here
Ramps
Numerous houses have only a step-entry which can pose any degree of difficulty for most wheeled mobility equipment users. Having a ramp system installed may be the perfect solution to solve these types of problems and allow for easy, safe access to your home's ground floor and more.
Walking Aids
Sometimes a bit of extra support is what you need to make it possible to get around. You'll get this and more from a walker or rollator; some have built-in shopping bags. Some walking aids even have a foldable seat to allow for a welcomed break when necessary.
Moving & Handling
When getting around and mobility is limited, then specialist moving and handling equipment may make all the difference in assisting you with mobility and helping you get your independence back. We stock various types, with a continuously increasing range!
Why use Orange Badge in East Sussex
Impartial, knowledgeable and friendly showroom advisors.
Our own dedicated team of manufacturer-trained engineers.
Free home demonstrations.
The best aftersales service in the industry.
24 hour local callout for emergencies.
Built on Service
Many companies within the mobility equipment industry don't deal directly with customers and will just transfer your details on to larger national manufacturers who will then supply you directly. We at Orange Badge feel this reduces the quality of support you will receive, particularly if there's a malfunction with a piece of essential equipment such as a stairlift. This could also affect possible call times for an 'out and about' failure with a scooter/powerchair.
When considering a mobility product it is critical that the company that supplies the equipment is local and is also willing to be there whenever needed to provide immediate assistance and continued support throughout its lifetime.

We do things differently at Orange Badge; we are a genuine, qualified, honest company local to East Sussex. We can ensure our continuous support and a friendly, helpful, local face at your door whenever you may be in need. From the initial surveys right through to the aftersales service, our own professionally qualified workers will look after it all for you.
Towns we cover in East Sussex
Brighton
Hove
Lewes
Eastbourne
Hastings
Seaford
Rye