What is a Class 3 Mobility Scooter and What Are the Rules?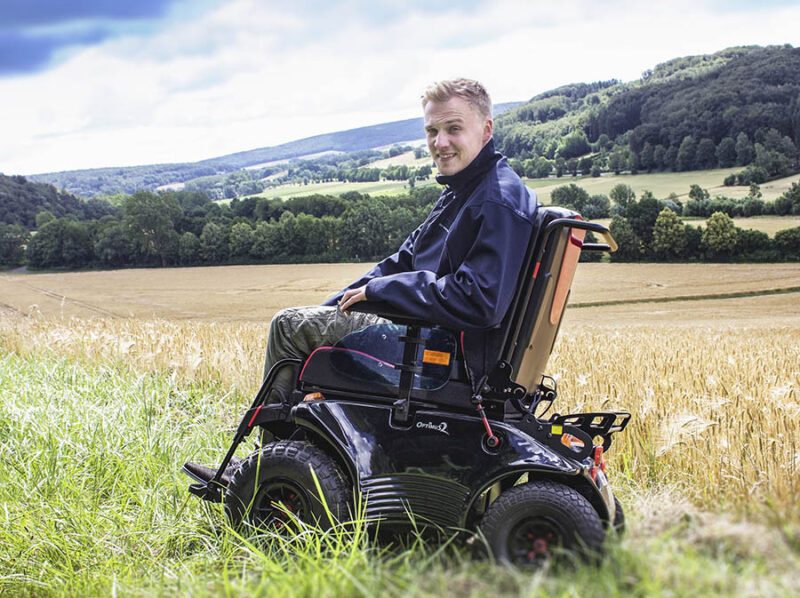 A class 3 mobility scooter is a type of scooter that can be used on the road. Class 3 mobility scooters have top speeds of up to 8 MPH on the road, and a top speed of 4 MPH off the road. A notable feature of class 3 scooters is that they are fitted with a speed control device, to maintain the speed limits where they are used.
The main differences between a class 2 and class 3 invalid carriage, as the government calls them, are the following:
Class 3 scooters can be used on the roads, as well as pavements. Class 2 mobility scooters are only permitted on the roads when crossing them.
Class 3 scooters are larger and faster, they also have bright front and rear amber flashing lights – so they have good visibility for safety on the roads.
Class 3 scooters are capable of covering long distances compared to their class 2 counterparts. This means they often have much larger engines and batteries.
While you do not need a licence for either type of scooter, familiarity with the Highway Code is advisable. There is no requirement to pay for a road tax disc when you drive any class of scooter. While there is also no requirement to have insurance, it is strongly recommended for both class 2 and class 3 scooters or power wheelchairs for the sake of personal safety and security.
We provide a huge range of class 2 and class 3 mobility scooters for older adults and people living with a disability. Please feel free to get in touch with us for professional help in buying the best class 3 mobility scooter for your needs.
What Type of Mobility Scooter is Best For Me?
It can be difficult to understand the nuances of the different types of mobility scooters or powered wheelchairs available to buy in the UK. However, as leading providers of a range of mobility equipment across the country, we are in a good position to explain all of the key details.
By knowing the various ins and outs of class 2 and class 3 scooters you are more able to choose the right type of scooter for your needs.
Consider the following when looking to buy your mobility scooter:
Nearby roads: The type of roads nearby are a key concern. If you live in a town you might not need to use a scooter on the roads to do your daily tasks, in which case there is probably little point in spending extra on a class 3 scooter.
Highway Code knowledge: People who are not drivers or who are unfamiliar with interacting with other types of vehicles on the road can benefit from avoiding the complications that the rules and regulations can bring up. As a result, a class 2 carriage may be the better option.
Budget: Class 3 scooters are generally much more expensive than a class 2 scooter. If you are on a set budget a class 2 scooter may be a better choice, as you are more likely to get a higher-end model.
Parking: Scooters are subject to the same parking regulations as other vehicles. If you live in an area without sufficient parking a smaller class 2 scooter may be easier to manage, but class 3 scooters are still much easier to park than cars.
Distances: Class 3 mobility scooters are useful for people living in less urban areas, as they typically have to travel farther than city-dwellers to reach their nearest amenities. As a result, rural scooter users may be better off with a class 3 vehicle.
The government recommends that when driving on the road you should avoid using a dual carriageway with a speed limit of over 50 MPH, which may limit your options. Although the licence and insurance requirements are lax, you will still need to register a class 3 mobility scooter with the DVLA if you are using it on the roads.
A key reason it might be better to buy a class 3 scooter is if you are not planning any type of indoor use. If you are going to use a scooter indoors a class 2 model is the best option, as this class of carriage is specifically designed for both indoor and outdoor use.
Class 3 Mobility Scooters Explained
Whether you want a class 2 or class 3 mobility scooter you can come and test drive the best models at our Lewes-based showroom, which will give you a chance to experience a range of types of mobility scooters first hand and find the best fit.
Get in touch with us today if you would like to buy a class 3 mobility scooter as well as many other kinds of high-quality mobility equipment in the UK, with free delivery, setup and demonstration.