How to Find the Best Recliner Chair for Elderly People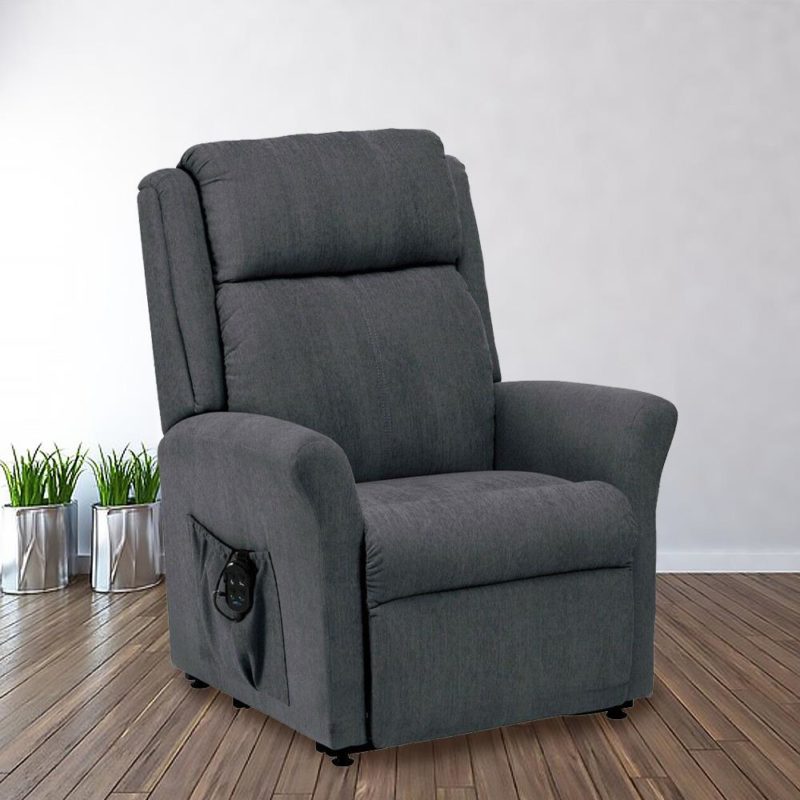 Older adults commonly have mobility requirements, which often results in the process of performing daily tasks becoming uncomfortable and even painful. Getting up and down from a lounge chair is a key example of an otherwise normal activity that gets more difficult with age. Muscle strains or aches and pains can make it particularly hard to rise and recline in the lounge – as most lounge or living room chairs are softer and designed for comfort.
But there is no need to worry, older adults can use their living room and lounge furniture with total peace of mind by purchasing a manual or electric riser recliner chair. But what features are best when you are looking for a recliner chair specifically for older adults?
Well, you should consider the following as overall factors before buying your new recliner chair:
Size and weight capacity

: Recliner chairs take up a lot of space, due to the room it takes to help you move from a fully seated to a standing position. The manual or electronic lifting mechanism is also very bulky and cumbersome. As a result, the space that your chair takes up is of prime concern. Maximum weight capacity is another consideration, but almost every model you can buy is suitable for people weighing up to 20 st – often more.

Fabric: Even a small amount of customisation can help to subtly weave the appearance of your new chair into your current living room. You can relax if you are
picky in terms of style, as there are plenty of fabrics and patterns to choose from – all of which will make it simple to blend your chair in with your existing furniture. Leather riser recliner chairs are available too. 
Functionality

: You could get a dual motor riser recliner to effortlessly lift yourself, as well as to control both the back and footrest independently – or perhaps you would prefer a simple manual mechanism? The way you would prefer to sit, move and operate the chair is a chief consideration.

Accessories: Want a remote control to let you move the mechanism at the t
ouch of a button? Maybe some side pockets? There are many potential accessories available, such as side tables and extra back supports. Finishes and accessories are big considerations – and many are ideal for older adults.
Back type

: Several types of backs offer varying degrees of support, the best one for older adults depends on your specific mobility requirements. For example, a waterfall back has a cascading array of soft cushions that still provide ample support, so they are good for older adults.
We offer a wide range of riser recliner chairs for the elderly and people living with many different mobility requirements. As a result, we are a good source of information on how to find the best recliner chairs for elderly people – as well as other groups. You can buy quality chairs online today – with free UK delivery.
It can be frustrating when you are trying to find the right mobility solution but are not sure what to look for, which is why we take time to help you with the decision process. You will see our amazing service in action, which comes with top-notch aftercare when you visit our showroom or get in touch with us.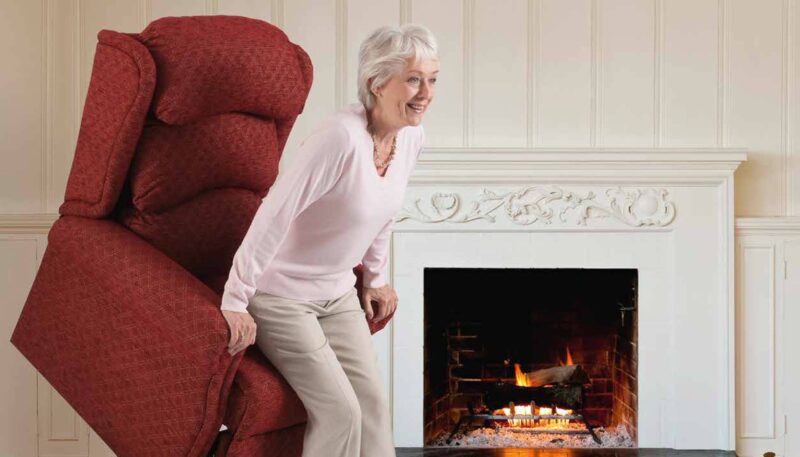 More About Our Riser Recliner Chairs for the Elderly
We have many riser recliner chairs available for sale, feel free to browse them for a broad overview of the types of mobility chairs we provide. We also have an excellent range of electric riser recliner chairs, which can remove all the strain from the act of sitting down or getting up.
The following are some excellent highlights of our superb range of recliner chairs, suitable for older adults and many other people with mobility requirements:
---
With a waterfall back this is a fantastic option for older adults who want a bit of extra back support – without ever sacrificing comfort. This is one of the best electric recliner chairs for older adults as the motor customisation potential is very high. The Pellinore has the option of a single motor, dual motor, triple motor or quad motor-powered reclining – for complete flexibility and control.
Notable features of the Pellinore chair that make it an ideal recliner chair for older adults include the following:
Multiple back designs

: While waterfall backs are often beneficial for older adults, it is a matter of personal tastes and physical requirements. Luckily, this chair has seven options, so you will find the perfect choice – Waterfall, Envelope, Button, 2 Pillow, Lateral Support, Flat, and T Back.

Many fabric options

: If blending your chair into the room is important to you, there are sure to be excellent matches when you choose the Pellinore. There is a book-length list of fabric options available. the wide range of fabrics available, including a patented sweat-free Brisa synthetic leather.
With such an array of choices on offer and a highly functional yet luxurious feel, you can easily see the benefit of the Pellinore chair for older adults in particular. It also makes a good first purchase if you are just starting to venture into the world of mobility furniture, as it covers a lot of bases and has plenty of customisation.
---
This is a stunning chair that will gracefully adorn any living room – with a distinct style and a sleek, modern appearance. The Camelot Matrix chair barely even registers as a first-class piece of mobility equipment – more like an impressive piece of decor.
The Matrix chair comes with the following fantastic benefits, which makes it a perfect choice as a recliner chair for the elderly:
Dual motor only

: A versatile dual motor riser recliner chair, the Matrix can move the headrest and footrest independently – for optimal comfort. It is a simple motor design for people who want reliability and convenience. The motor has a lot more flexibility than a single motor riser recliner.

Hygienic faux leather

: This is one of the most stylish lift chairs available, but there are also many benefits to the material – notably it is a hygienic, easily cleanable surface. The sleek, non-absorbent material is perfect for both homes and care environments.
The Matrix is made by Camelot, a family run business with more than 75 years of manufacturing experience in the industry. As a result, you can expect high-quality chairs and outstanding performance from all of their furniture. This model is particularly suitable for older adults because of its style and simplicity.
---
Buy the Perfect Riser Recliner Chair for Elderly People Today
We highly recommend thinking carefully about what you want from your chair before you buy. Certain types of chairs are more suitable for older adults, but we can help you to find the perfect one that is bespoke to your needs. We stock only the best quality mobility equipment and always make it a priority to find the ideal solution, whether you are an older adult or not.
Orange Badge is a leading UK provider of leather or fabric electric and manual recliner chairs for a variety of people. You will see that our friendly and knowledgeable team can accommodate almost any need and budget when you buy online, visit our Lewes-based showroom or get in touch with us today.