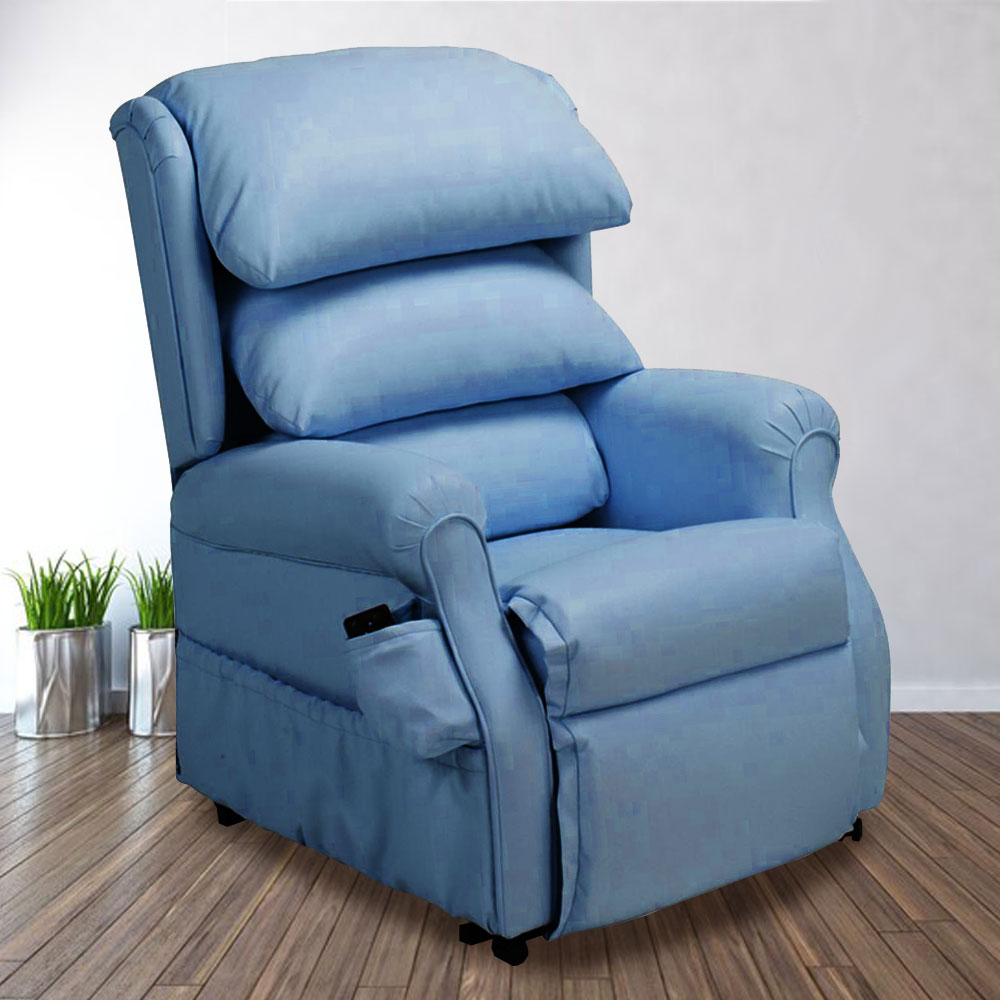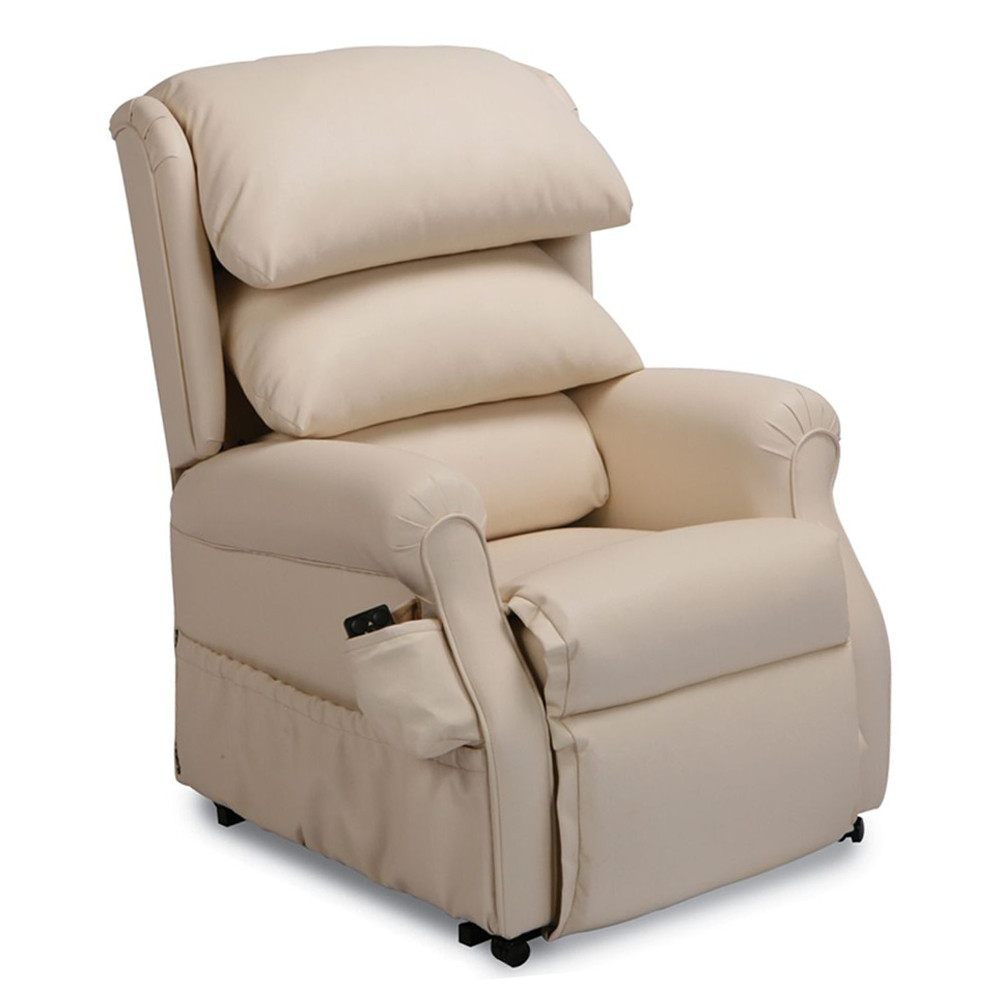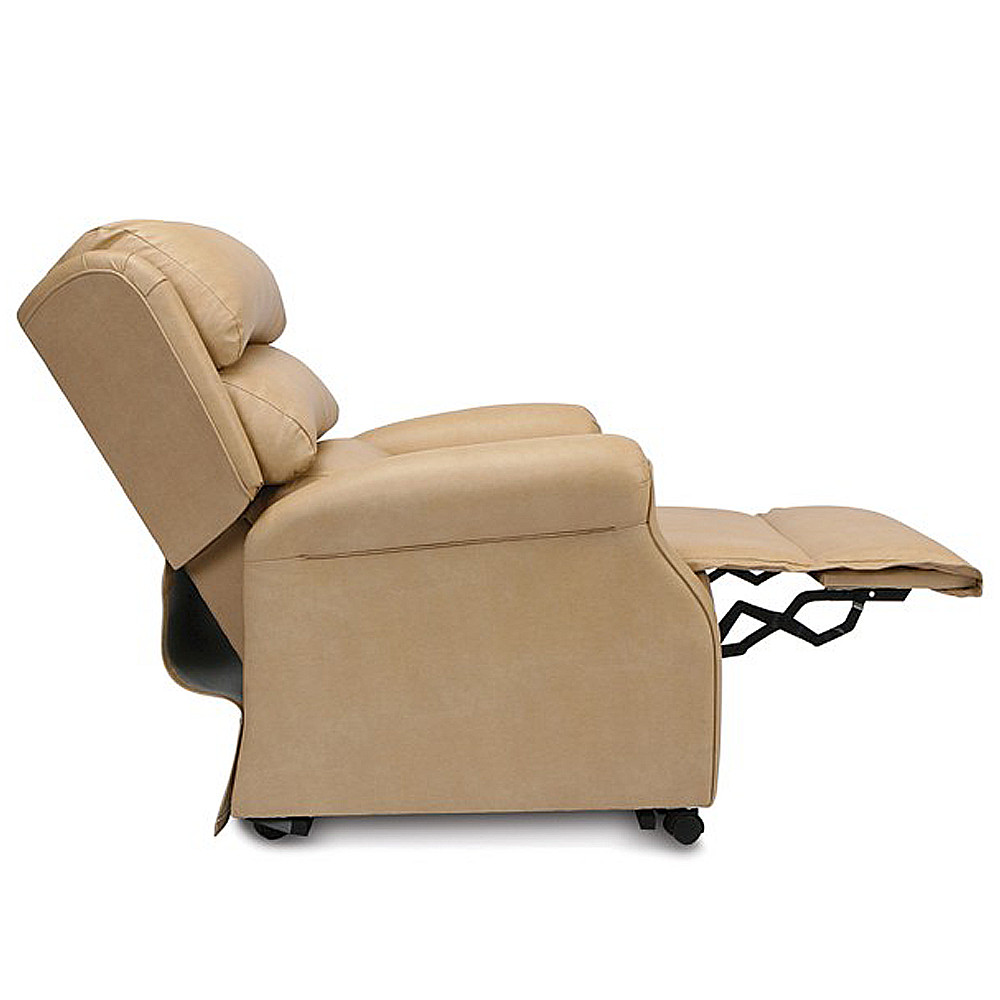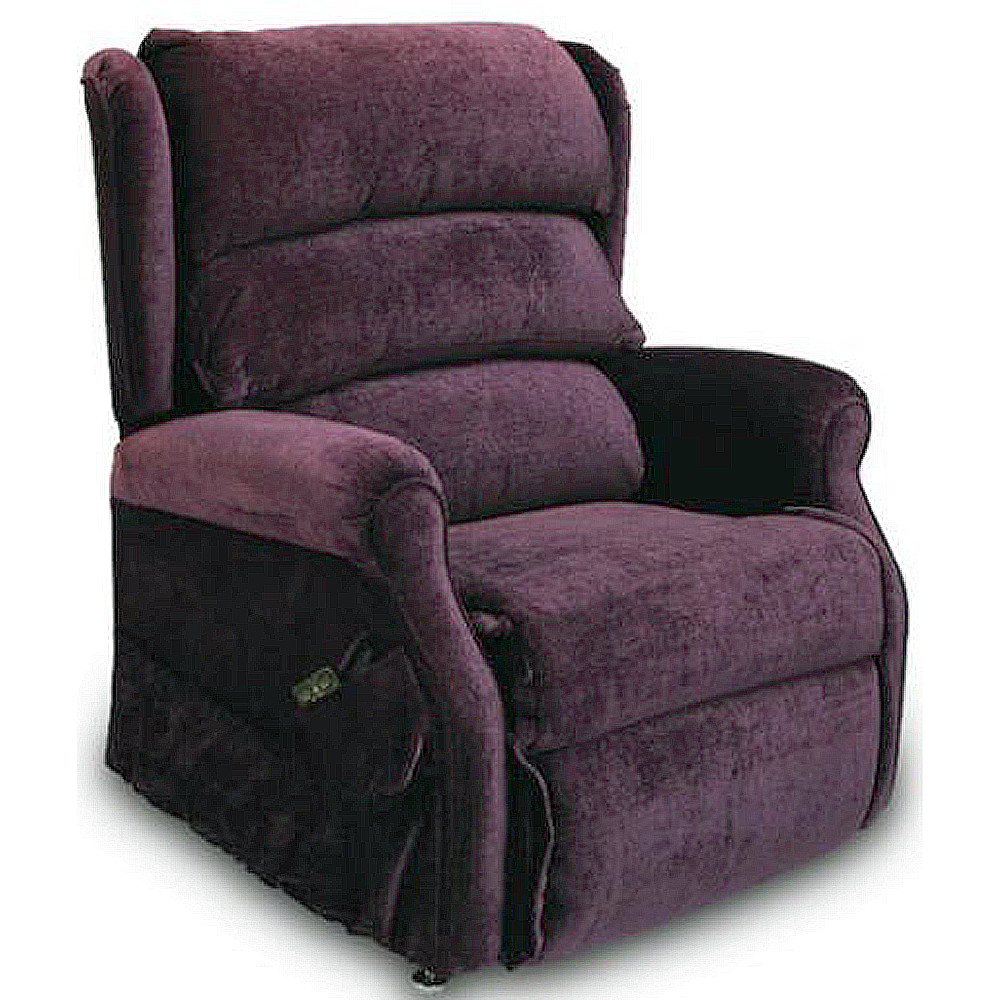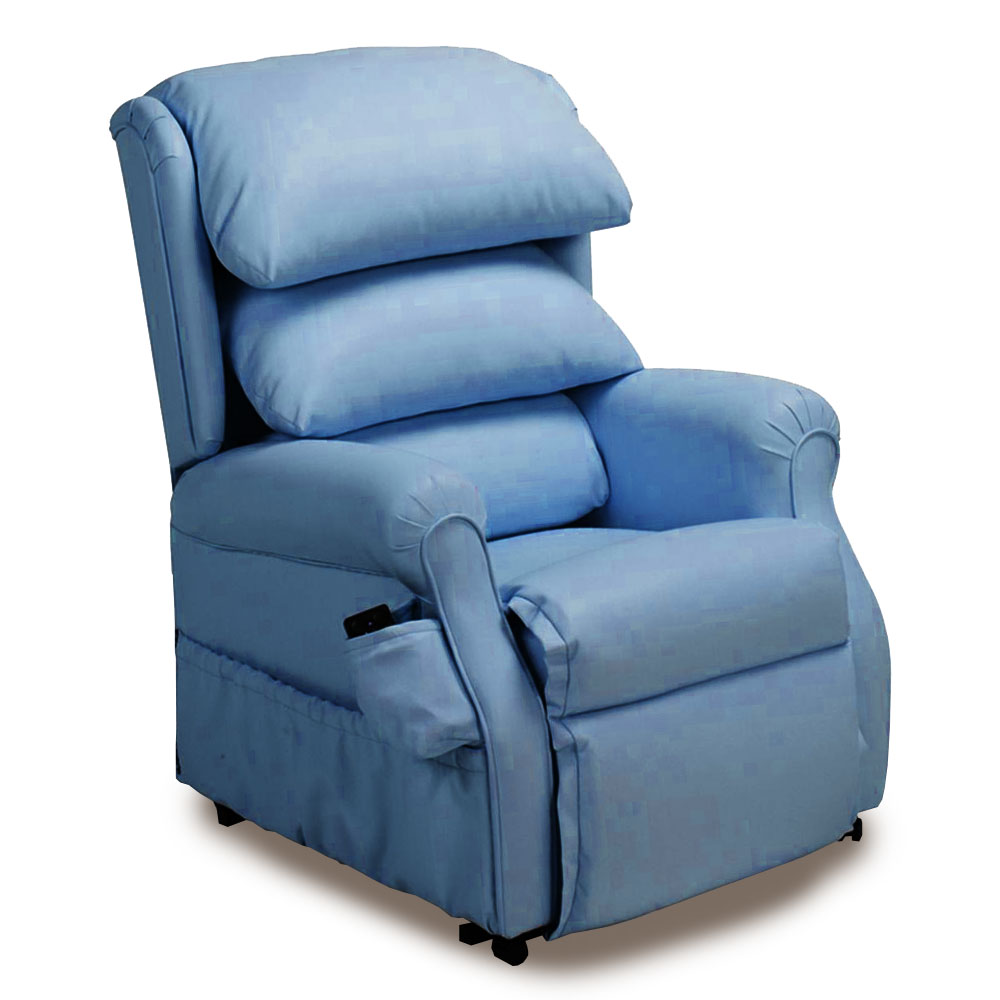 Camelot, Pellinore
From £1,695.00excl. VAT
The Pellinore is a traditionally designed chair with scroll arms, and a handset and magazine pocket as standard. It has the option of 7 different back designs:- Waterfall, Envelope, Button, 2 Pillow, Lateral Support, Flat, and T Back.
There are dozens of beautiful fabric options available, from soft neutral chenille to advanced, bright & sweat-free Brisa synthetic leather.
The price of this chair will vary with the options chosen. Please call us to discuss the correct chair build for you.
| | |
| --- | --- |
| Motor type | Single, Dual, triple or Quad |
| Seat height | 16 to 21+ inches |
| Seat width | 19 to 30 inches and bariatric 34 inches+ |
| Seat depth | 17 to 21+ inches |
| Back height | 22 to 30+ inches |
| Maximum user weight | up to 40 stone |
Electrically operated lift and recline chair available in different sizes. This chair is available is a variety of actions – single, wallhugger. dual, triple and quad motor.
Single Motor – With the use of a simple hand control the chair can move from a sitting to a standing position, and has the additional ability to recline, enabling the user to relax in comfort. All movements of the seat, footrest and backrest work in unison from a single button.
Wallhugger – A similar movement to the single motor chair but it allows the user to position their chair as little as 4 inches from a wall and still fully recline it.
Dual Motor – The back and base section of the chair have seperate controls to enable fine tuning of the seating position. This allows generally greater comfort for all users, but is a 'must' for anyone suffering from spinal curvature.
Triple Motor – This has the same basic specification as a dual motor but accommodates users of up to 35 stone.
Quad Motor – The Quad motor dual action chair has a user weight capacity of 40 stone and a 25 stone leg lift. It is one of the most robust and versatile bariatric chairs on the market.
Available in Waterfall Back, Button Back, Envelope Back, 2 Pillow Back, T Back and Lateral Support Back.
Free UK Delivery*
*on orders over £100
Free Home Visits
and demonstrations
Pay Later with PayPal
in 3 interest-free payments