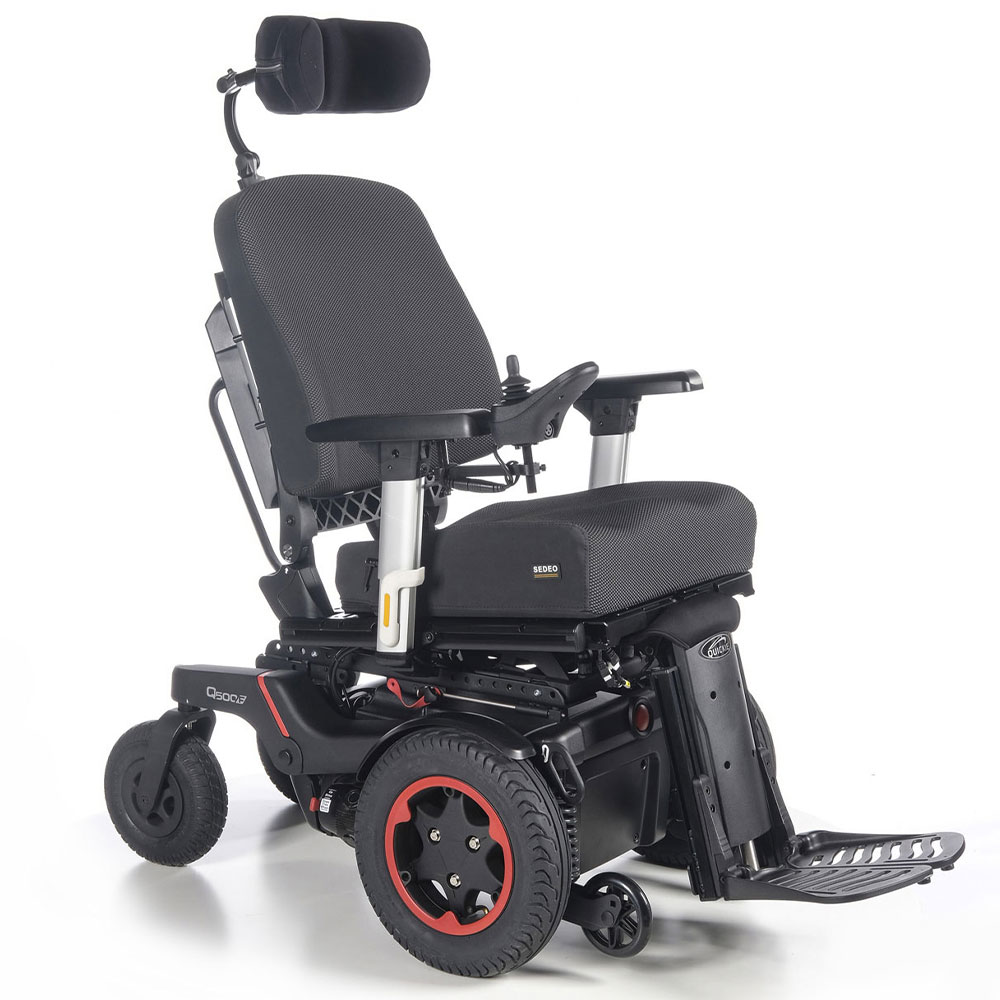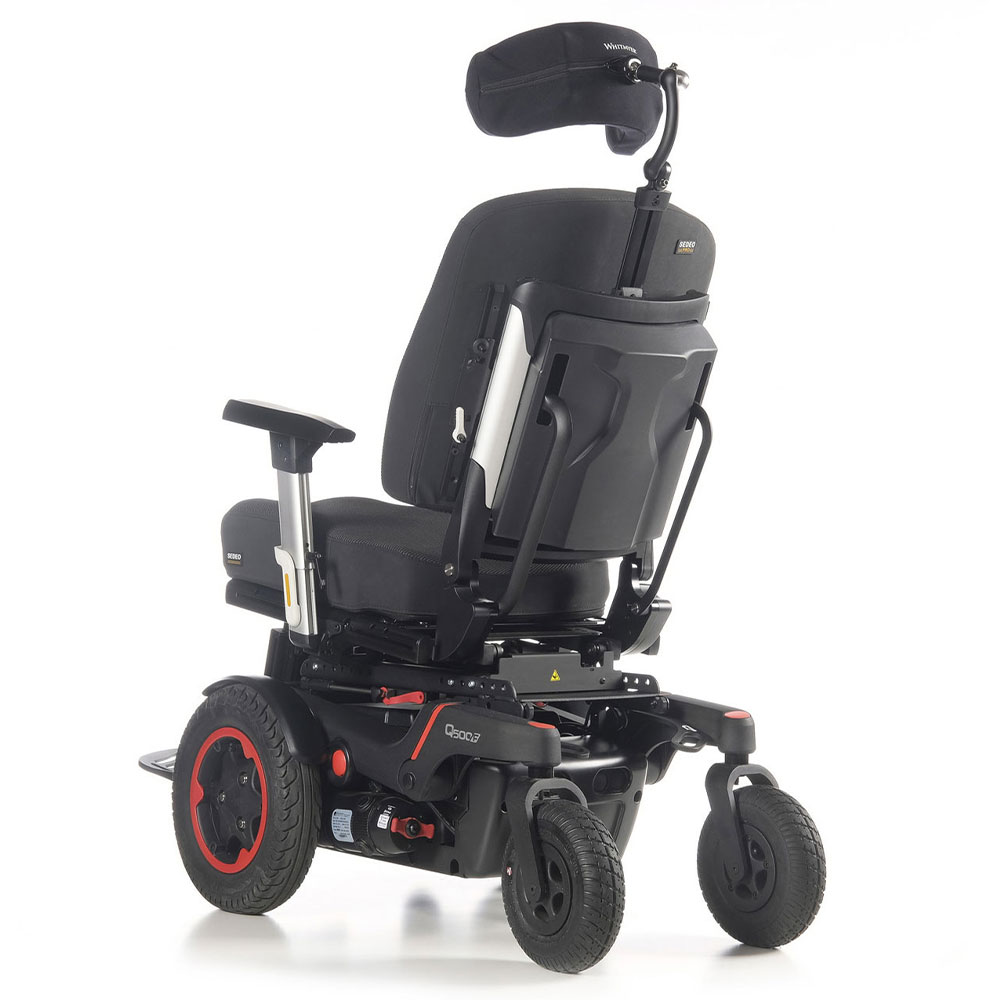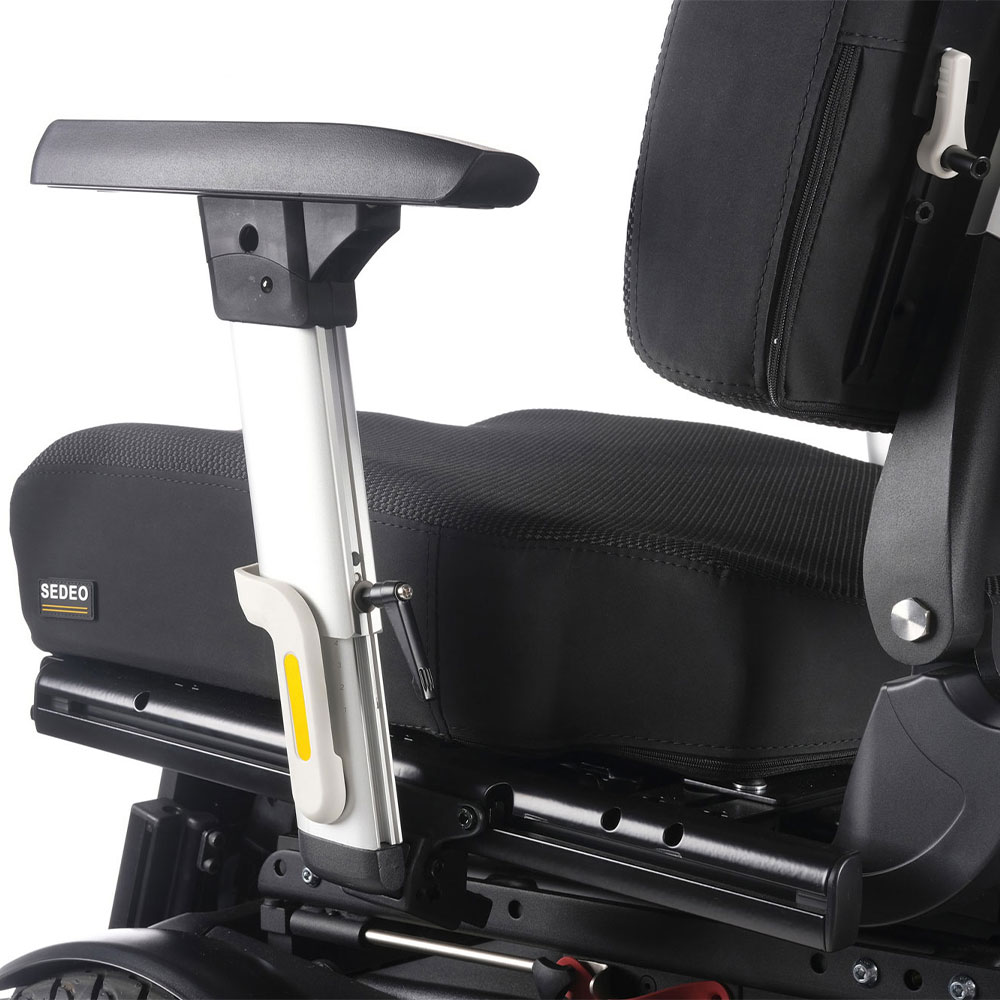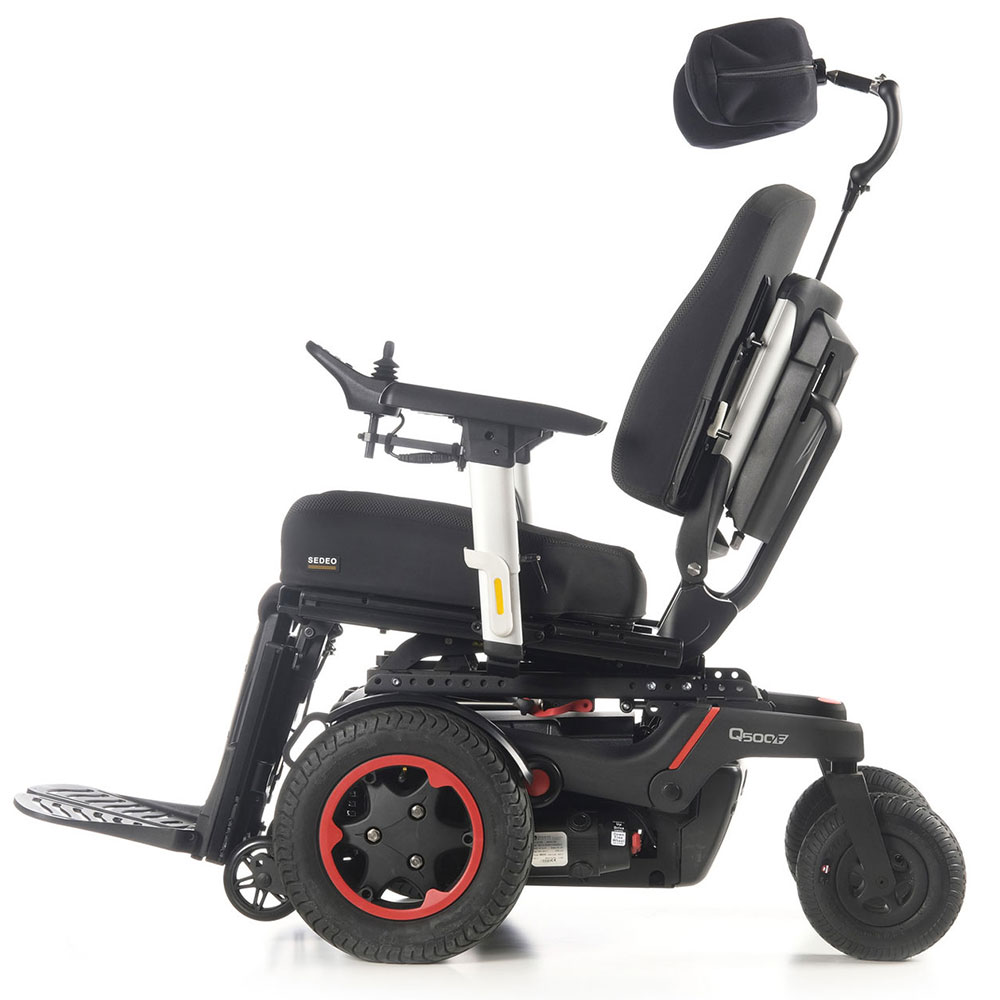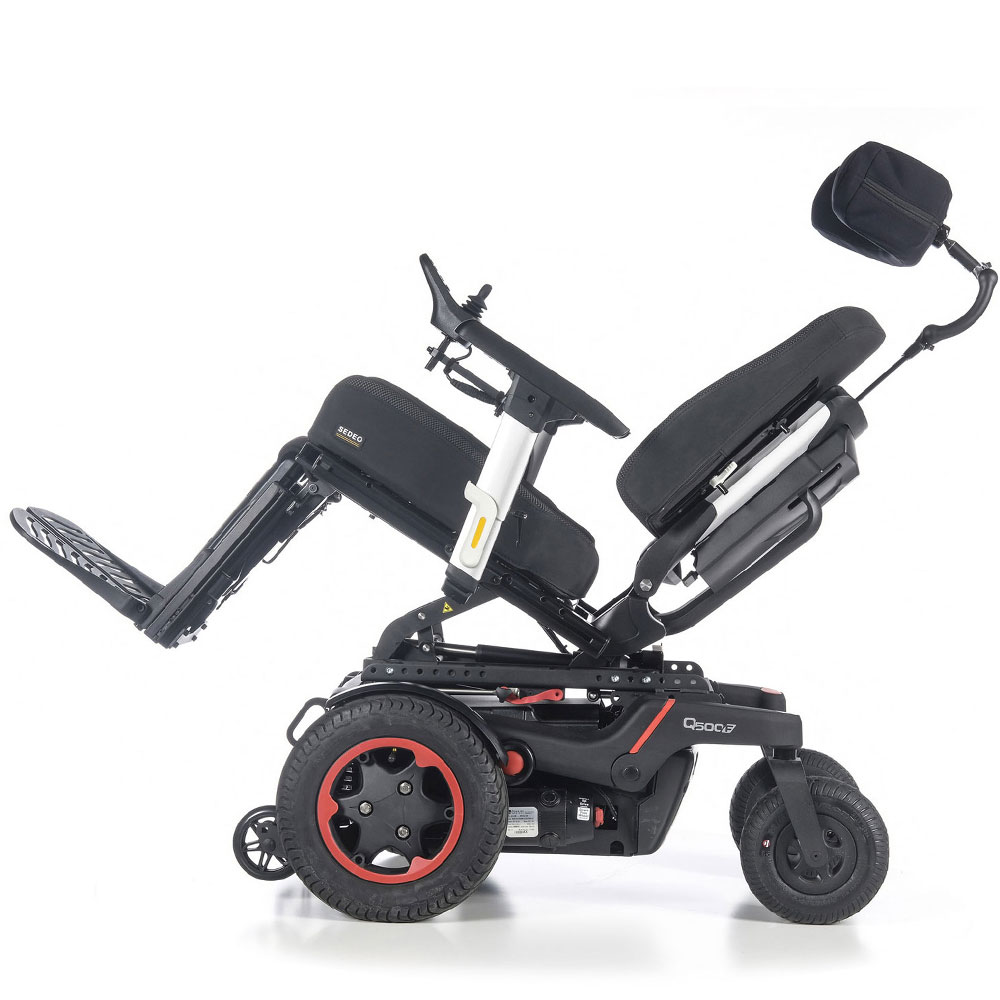 Sunrise, Q500F Electric Wheelchair
From £6,750.00excl. VAT
The front-wheel drive offering from Quickie's amazing Q500 range, the Q500 F is a high-performance power wheelchair that is easy to steer, great at downhill traverses and good at climbing over bumps or small kerbs. A front wheel drive is definitely something to consider if you're in a hilly area with poor pavements.
The chassis on this model features independent suspension on each wheel to further increase the slope performance and stability. Both the basic, robust and reliable VR2 controls or the super modern and high-tech R-Net controls can be specified for this chair, allowing for it to be built as a rugged no-frills workhorse, a fully adjustable bespoke chair able to control all your electronic devices, and everything in-between.
Sunrise pride themselves on their seating systems, and these chairs are no exception. They can be fitted with a whole host of powered options, including lifters, recliners, footplate extenders, headrest positioners and many more.
| | |
| --- | --- |
| Length | 128cm / 50in |
| Width | 62cm / 24.5 inches |
| Maximum range | Max 26 miles / 40 km (Battery choice dependent) |
| Maximum speed | From 4mph/6kph to 8mph/13kmh (spec dependant |
| Maximum user weight | 23 stone / 160kg / 330lbs |
Robust outdoor power wheelchairs
The new QUICKIE Q500® F front-wheel drive wheelchair offers great outdoor performance with good indoors manoeuvrability, and best stability on steep declines. Combined with the benefits of the highly customisable SEDEO® PRO seating and the most advanced controls, creates the perfect powered wheelchair for any adventure.
Make your own adventure
The front-wheel drive on the QUICKIE Q500 F is a stable base with great indoor manoeuvrability. Easy to drive, command your powerchair with special controls. All of these combined with the benefits of the highly customisable SEDEO PRO seating and the most advanced controls, creates the perfect wheelchair for any adventure.
The power to get you where you want to go.
Enjoy power and speed at your fingertips with the 4-pole high torque motors. Choose from 6 kph as standard, or upgrade to 10 or 13 kph (low torque) for the ultimate performance. Plus, with a choice of 60 Ah or 80 Ah batteries you can maximise your range of up to 40 km and experience outdoor performance like never before!
SEDEO PRO – Customisable Seating
The SEDEO PRO seating system combines a highly adjustable and configurable seating frame with an excellent choice of support options, including a wide range of SEDEO PRO seat cushions and backrests for mild to medium clinical needs. The SEDEO PRO is very comfortable to use and enhances user independence in everyday life.
Control at your fingertips
Control your environment with the Q500 R SEDEO PRO and its advanced controller technology. Available with the reliable VR2 control and the superior R-Net advanced joystick, the large, easy-to-read HD display and simple to control paddle switches allow for intuitive operation.
CONNECT
Seamlessly take control of your environment using the integrated Infra Red functionality. Control your TV, docking stations and other home entertainment systems easily via your joystick.
BLUETOOTH & IDRIVE 
Control your phone, computer, tablet and any other Bluetooth and i-devices with this useful optional extra. Connect and control up to four devices.
QUICKIE PATENTED ASSIGNABLE BUTTONS
Change the function on any button on your joystick to any command you desire, thanks to QUICKIE's patented assignable buttons. You can also assign a second (long press) function to buttons, for quicker, simpler and smoother access to commonly used functions without having to use your joystick.
Free UK Delivery*
*on orders over £100
Free Home Visits
and demonstrations
Pay Later with PayPal
in 3 interest-free payments