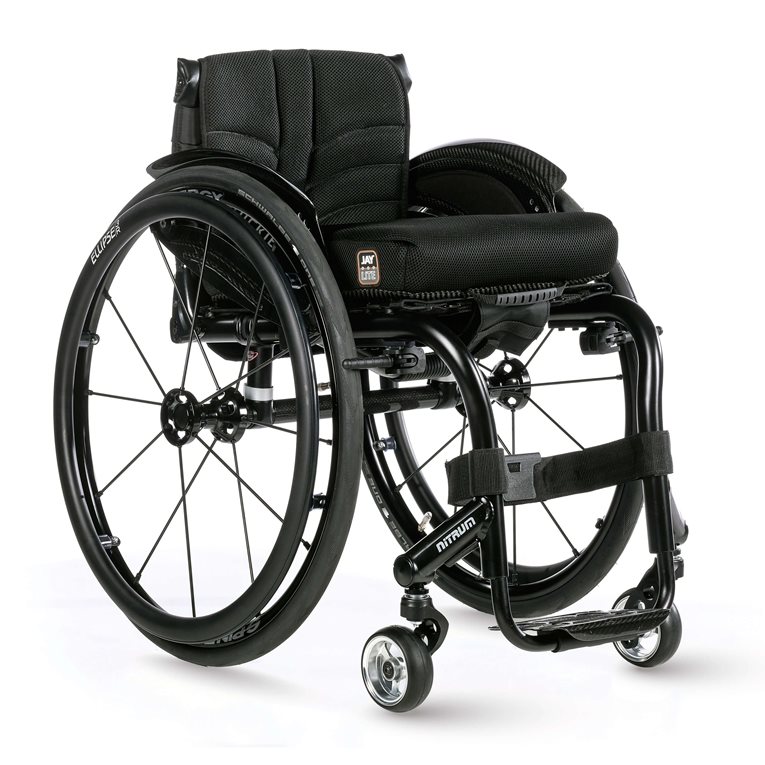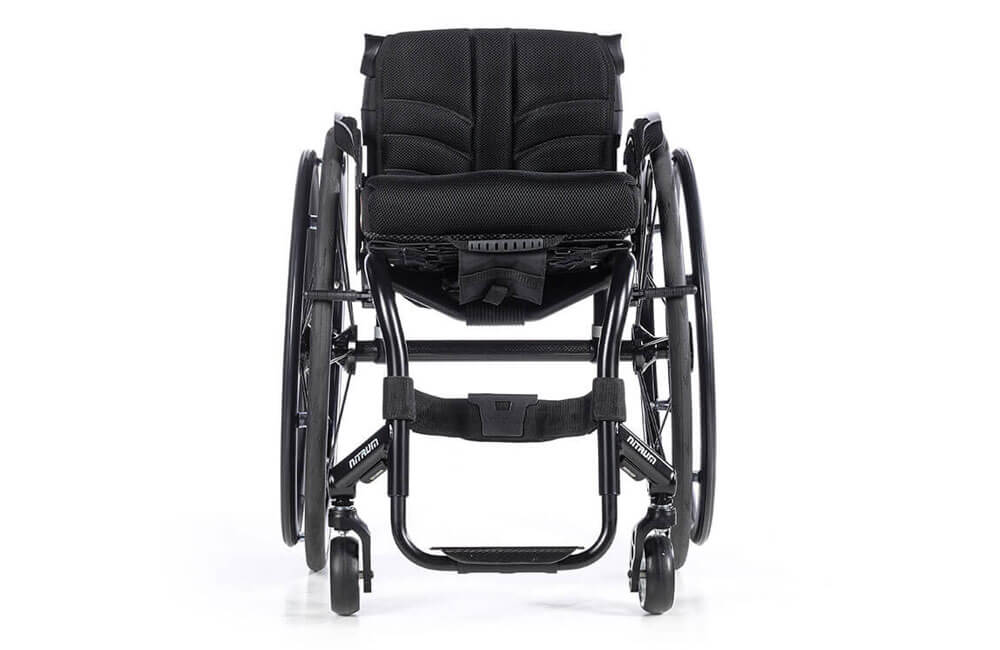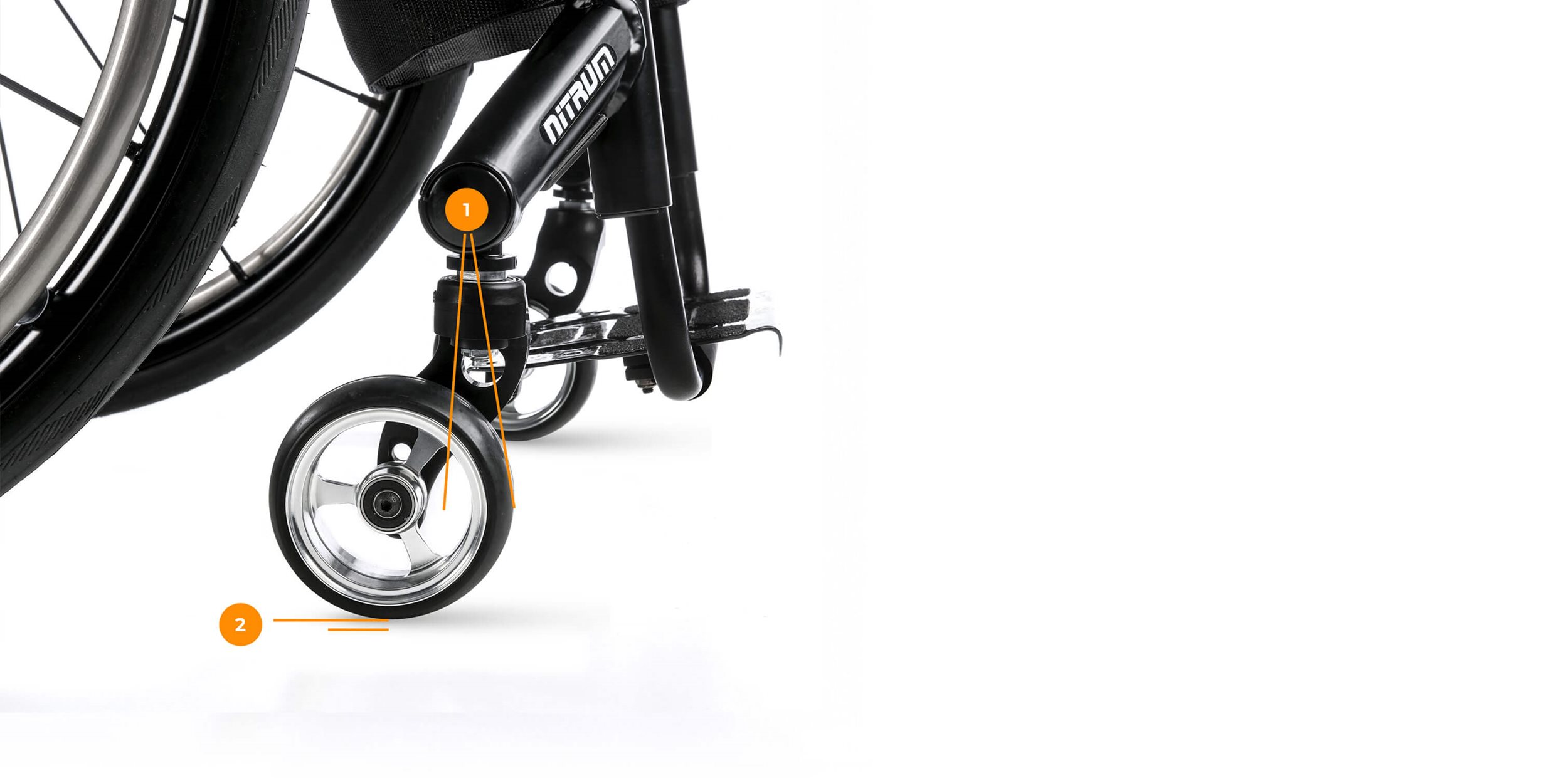 Sunrise, Nitrum active user wheelchair
From £2,795.00excl. VAT
The NITRUM was born to find a perfect harmony of weight, rigidity, fit and fine-tuning. Because when those come together, that's when you truly achieve energy into motion.
So Sunrise refined every detail for weight-saving rigidity. Creating aerospace inspired oval tubing that's lighter, stiffer and stronger like no other. And they did it whilst increasing adjustability and sizing. The result? A wheelchair that harmonises your geometry with its own. Positioning you for maximum energy transfer, so you get direct reactions with minimal effort
Each chair is built to the user's individual specifications, so contact us to book a professional assessment, either in-store or at home.
| | |
| --- | --- |
| Overall length | Variable - please enquire |
| Overall width | Variable - please enquire |
| Seat depth | 34 - 50cm / 13.5-19.75 inches |
| Seat width | 32 - 50cm / 12.5-19.75 inches |
| Seat height | 43 - 57cm / 17-22.4 inches |
| Maximum user weight | 19.6 stone / 125kg / 275lbs |
Energy into Motion.
The Nitrum is the lightest adjustable aluminium chair on the market at just 5.2kg lifting weight. Combines weight rigidity, custom fit and fine tuning to offer the most energy efficient chair QUICKIE have ever produced. The Nitrum is for users who value pushing efficiency and lightweight design. A revolutionary chair that minimises propulsion effort whilst maximising movement.
The lightest in its class.
This is innovative engineering at its best. We employ state-of-the-art materials and principles to minimise weight (from 7.5 kg) and maximise strength, so you need less energy to propel.
PRECISION CONTROL
Patented castor-link
Instead of multiple parts welded, the castor-link is one hollow-forged component. Stronger, lighter and completely adjustable, the castor angle (1) and height (2) can be changed to improve handling whilst you're in the wheelchair. The castor link length and angle are also personally-tailored to your wheelchair, for the very-best handling, turning and propulsion efficiency.
A unique-twist to backrest folding.
Just grab the patented Twist Lock bar with one hand and twist it to release, fold and load the chair into your car. With double-locking, you can also use the same bar to lift it. It'll also lock without removing your sideguards or low-profile cushion.
A perfect fit for EVERY body.
Body positioning is crucial for propulsion efficiency. When your weight is balanced incorrectly, your wheelchair is more difficult to push. That's why the NITRUM boasts the largest range of sizes and adjustments in its class, so you can achieve your own perfect fit.
USER-INSPIRED INNOVATIONS
The first Integrated LEDs with removable battery.
Mounted on both castor arms and with  3 modes (high, low and blink), the integrated LED's will light-up your night.  The power pack provides up-to 4 hours of run time and can be easily detached for recharging or to save you 110g weight. How's that for bright?
Free UK Delivery*
*on orders over £100
Free Home Visits
and demonstrations
Pay Later with PayPal
in 3 interest-free payments