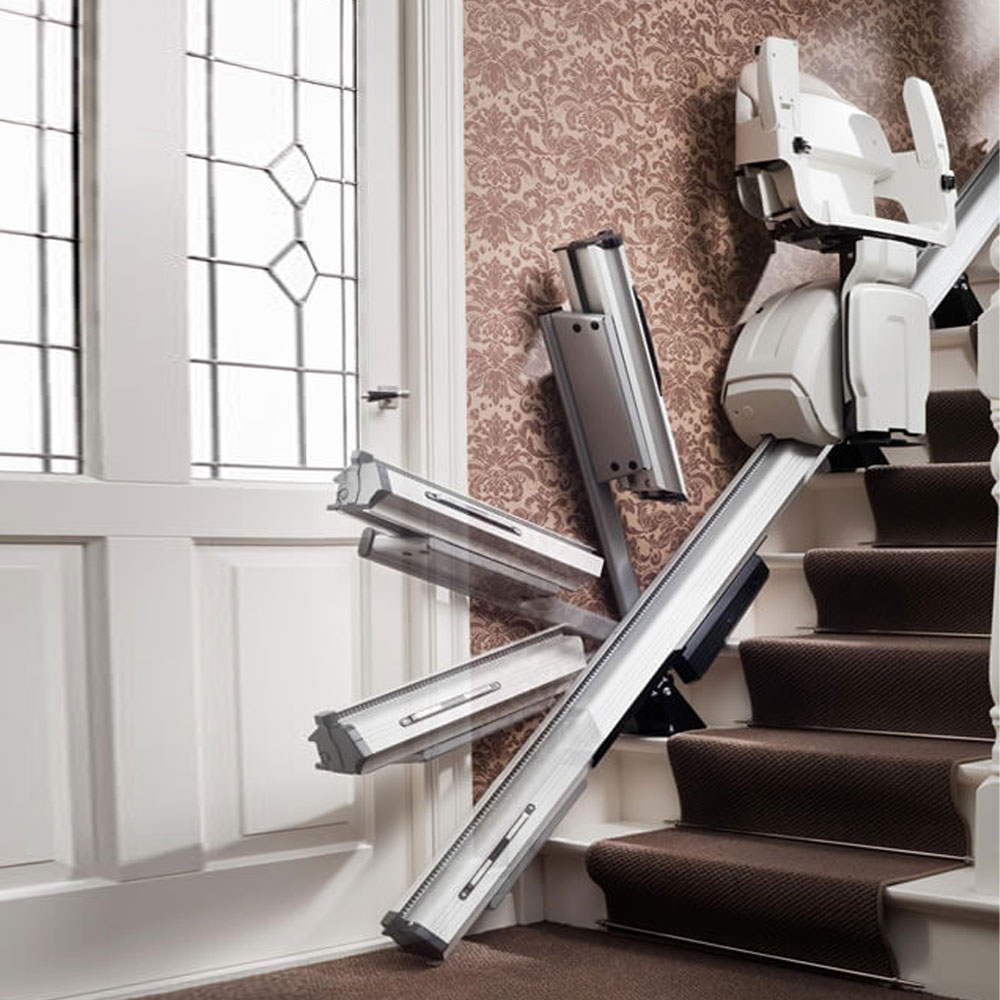 Options and Extras
Phone to order
Due to the nature of this product orders must be taken via telephone. Call now to speak to one of our mobility experts
Call us on 03442 16 16 16
We can do it!
We attend many homes where clients have been told it's not possible to have a stairlift. In almost all cases however it is, but it requires some adaptations to the existing stairway, or additions to a standard stairlift.
At Orange Badge we employ our own teams of installers, so whether it's a radiator that needs moving, a new electrical socket fitting, a new stair-tread building or anything in-between, we can take care of it for you – either before or on the same day the stairllift is fitted.

Home Adaptations
Most houses will have no problem with the fitting of a stairlift, but some will require adaptations. If this proves to be the case at your property, our experienced surveyors will advise you while conducting the initial survey and discuss the options available and a schedule for completing the works.
Radiators can be moved to more convenient locations by our experienced plumbers to enable fitment of a lift
New electrical sockets can be fitted by our qualified electricians to supply power to your lift, whether the lift is internal or external
Extra stair-treads can be constructed, or existing curved stair-treads made straight by our carpenters to accommodate your new lift
Hand rails, newell posts and banisters can be adapted, moved, replaced or removed to make sure you have safe and clear movement while operating the lift



Lift Additions
Often a lift will need some additions to overcome potential obstacles or to assist in it's use. Many of the lifts we supply can be specified with manual or powered assistance devices that fully overcome the limitations of your stairway to ensure safe, easy and unobstructed use.
Manual or automatic hinges can be fitted at the bottom of the track, ensuring the lift presents no obstacle around the home and doesn't impede the use of doorways
Powered seat swivels and footplates will let you mount and alight your stairlift with the minimum of physical movement and are ideal for those who find their movement painful or restricted
If you have a short set of curved 'winders' at the top of your straight stairway, in many cases we can fit you a drop-down landing platform that safely enables the use of a straight stairlift and could save you thousands over the cost of a bespoke curved stairlift solution.



Aftersales service
Here at Orange Badge we always give any stairlift adaptations or additions the same fantastic warranty and aftersales service that we provide with your lift.
Should any additions or adaptations develop a fault they will be treated with the same priority a faulty stairlift would, and will also be covered by our 24 hour, 7 days a week callout service to ensure you're never without use of your lift.
Sometimes a stairlift will need extras or adaptations to allow it to be fitted in a property.
Free UK Delivery*
*on orders over £100
Free Home Visits
and demonstrations
Pay Later with PayPal
in 3 interest-free payments