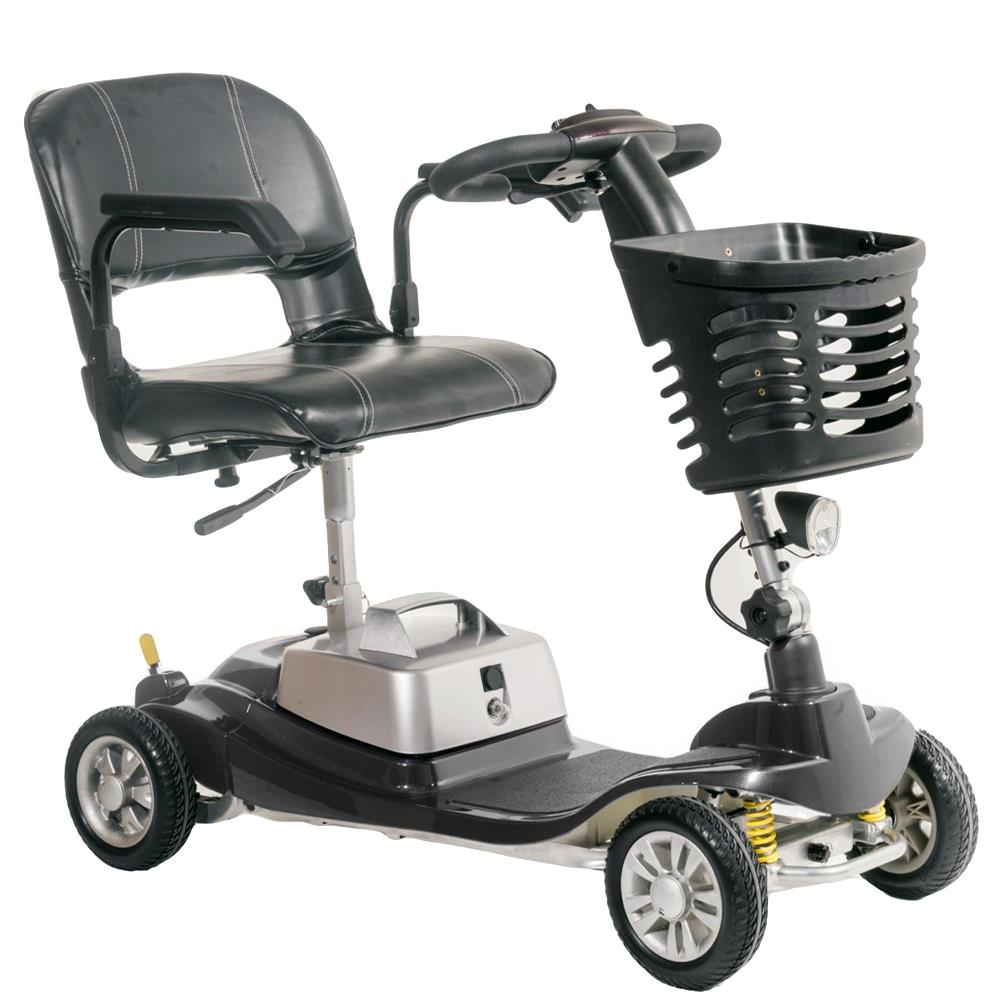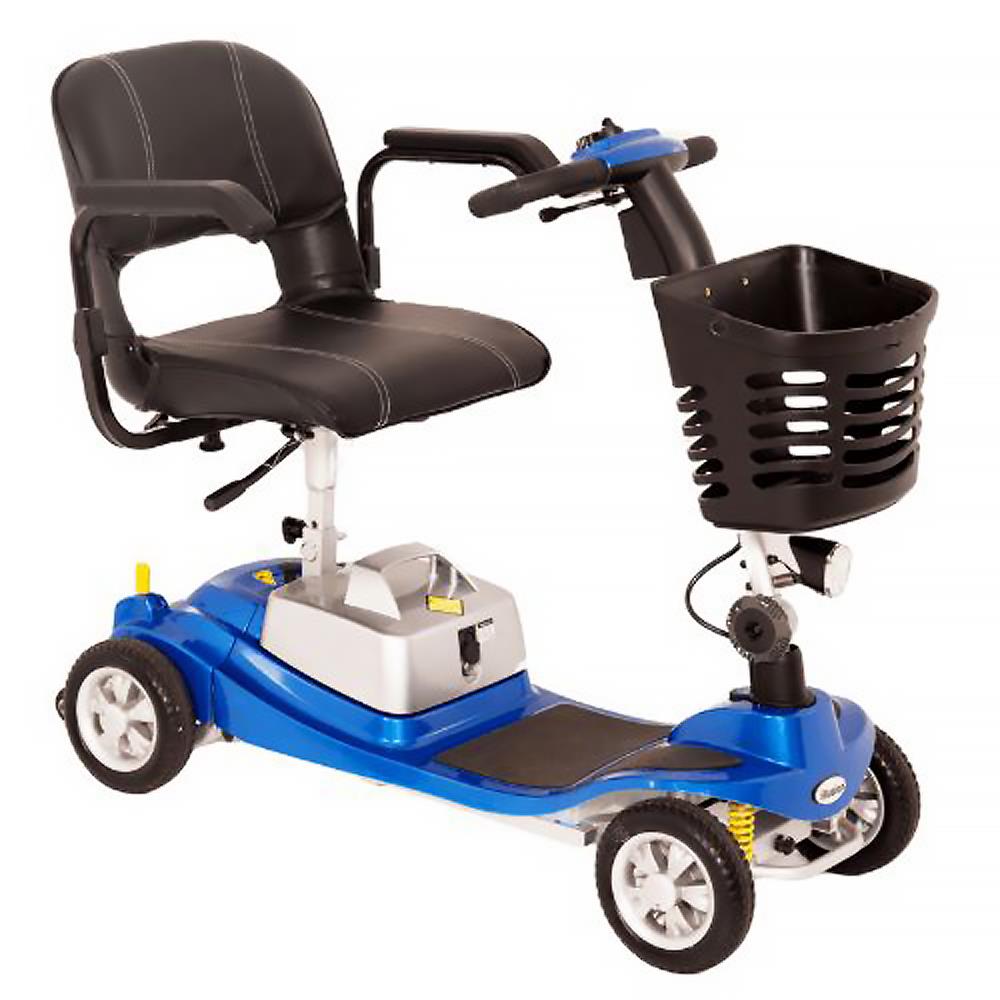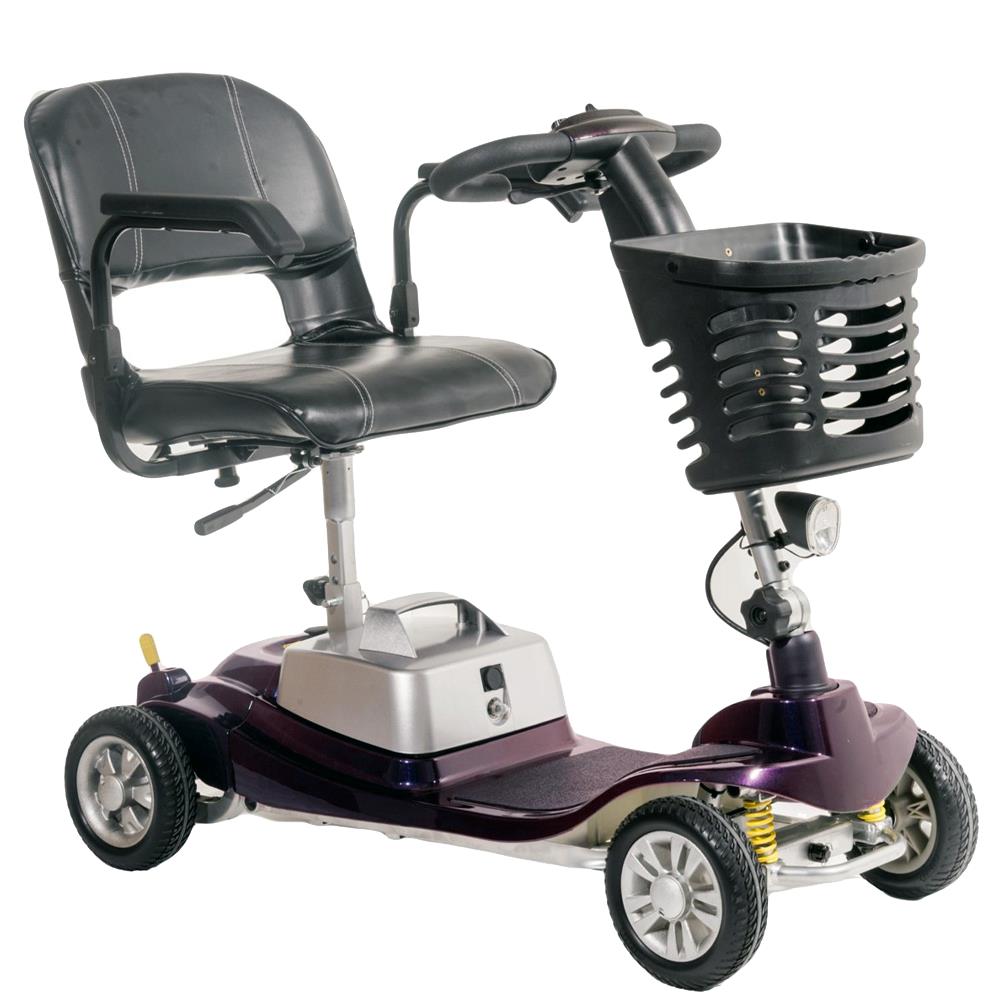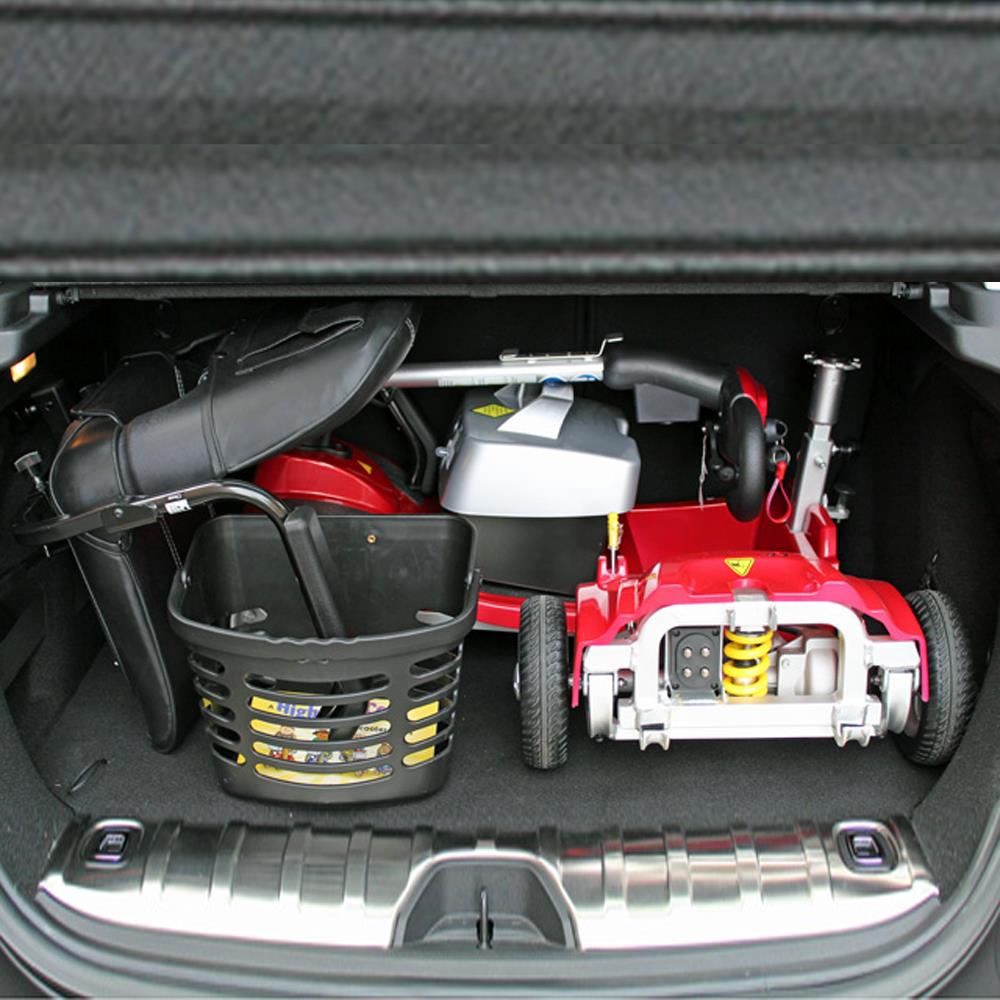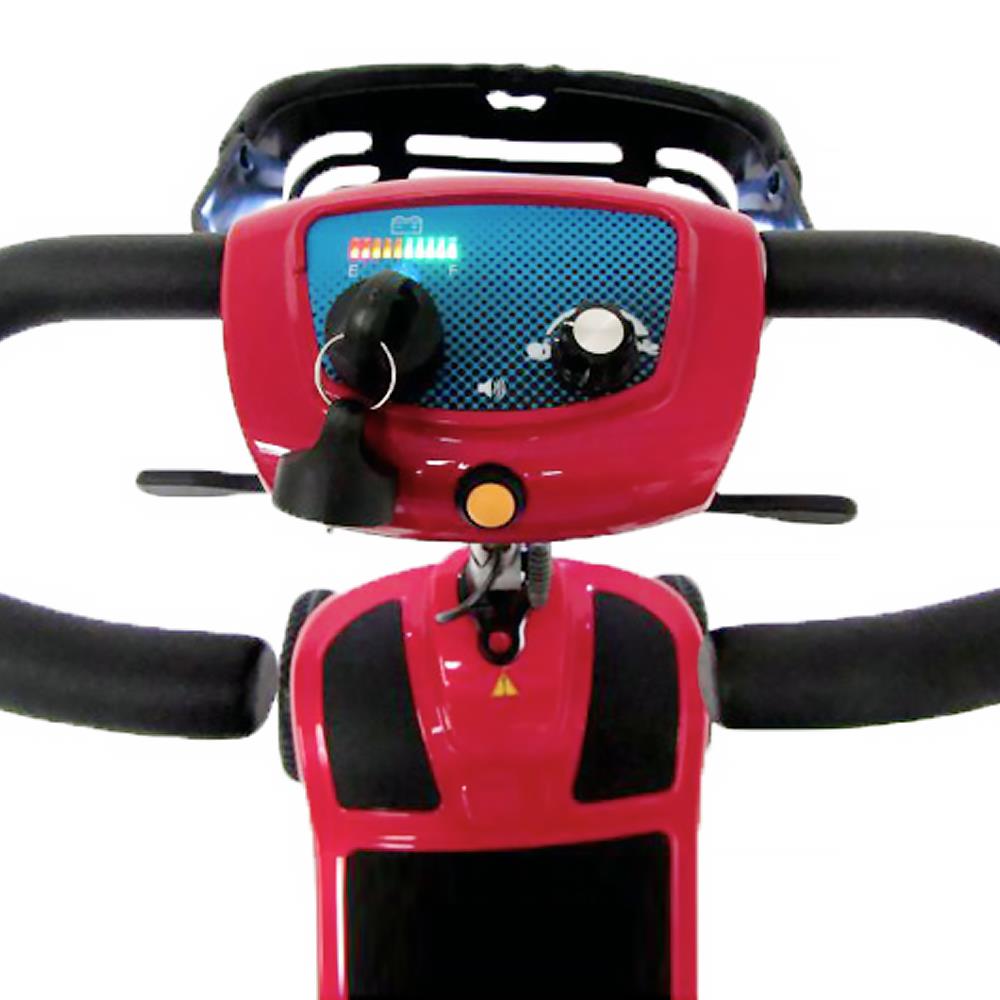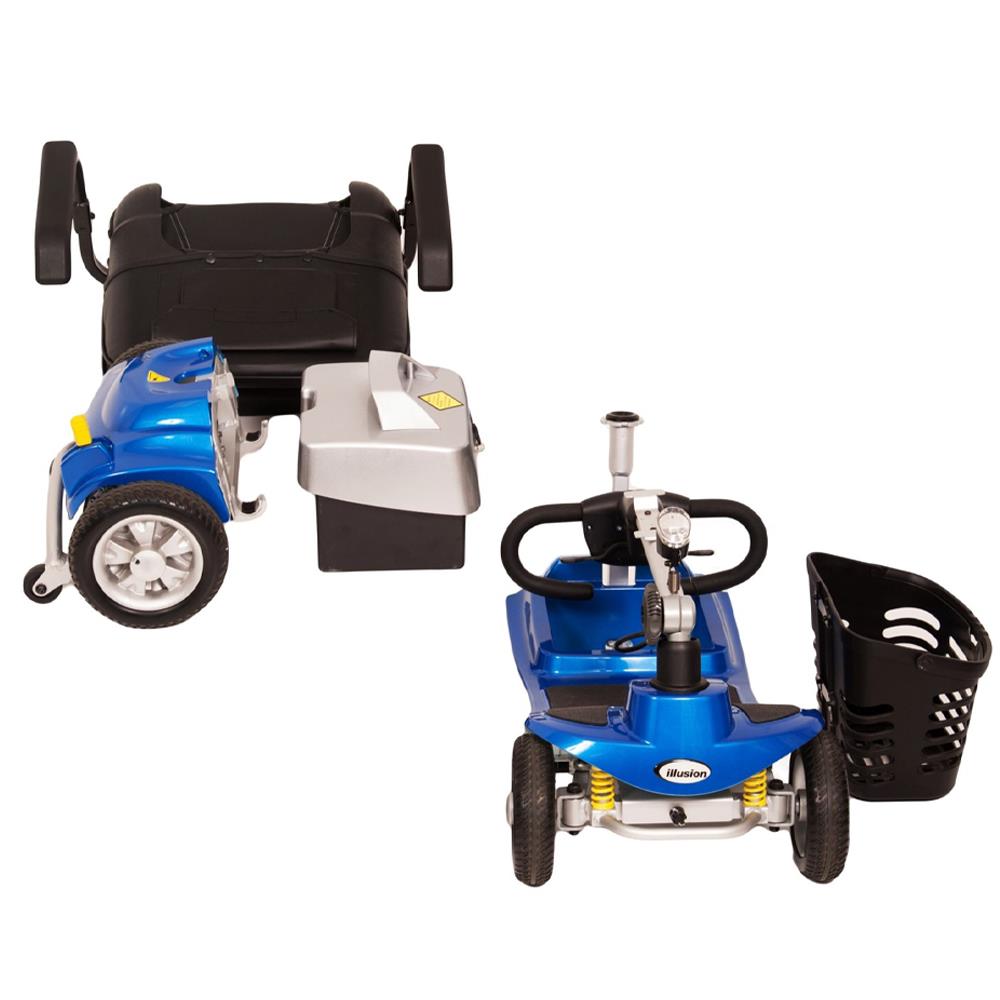 KR, Illusion Travelite Mobility Scooter
excl. VAT
Pay Later with Paypal in 3 interest-free payments
The lightest scooter we've ever seen, with the heaviest part being only an amazingly light 9.9kg!
This scooter is unique in having many of it's major components built from aircraft-grade aluminium rather than the traditional steel. Couple this with a superlight formed lithium battery system and you end up with a scooter that's only half the weight of some of it's competitors!
The build quality is amongst the best we've seen and it comes with great all-around suspension, LED kerb light and puncture-free 'easyroll' tyres. There's no difficulty in seeing why this has been our best-selling scooter of 2020!
*This product is VAT exempt if purchased to aid with a disability or chronic illness – for further details please click here*
| | |
| --- | --- |
| Length | 104cm / 41 inches |
| Width | 48cm / 19 inches |
| Maximum range* | 10 miles / 16 km |
| Maximum speed* | 4mph / 6kmh |
| Maximum user weight | 20 stone / 127.5 kg / 281 lb |
| Heaviest part when disassembled | 9.9kg / 21.8lbs |
| *Please note | Speed and range may vary depending upon user weight, type and incline of terrain, weather, battery charge and condition, operating speed and general driving situation. |
The new generation Komfi Rider Illusion Travelite transportable mobility scooter has been designed and manufactured to be light. It's extremely lightweight aircraft-grade aluminium components combined with the exceptionally light but powerful lithium battery pack makes this scooter the lightest 4-wheel, car transportable, full suspension scooter in the world!
Its unique splitting design means the Travelite is fast and easy to take apart and reassemble with the heaviest disassembled part weighing under 10kg! This makes it so much easier to handle especially when lifting is required such as putting into or taking it out of your car. Furthermore the unique tiller controls allows you to use either your fingers or thumbs to control the scooter.
Not only super light, the Komfi Rider Illusion Travelite is also super comfy with its advanced engineered adjustable front and rear suspension and luxury padded supportive seat guaranteeing you a comfortable and enjoyable driving experience. Other great features include the uniquely designed shrouding which allows users of all heights (including taller users) a spacious and comfortable seating position while the easy-to-access tiller charger port, powerful front LED light and secure-grip tiller are all included as standard.
Key Features:
Ultra-Lightweight lithium battery
Manufactured with aircraft-grade aluminium
Heaviest part when disassembled weighs less than 10kg
All-round suspension with superbly comfortable ride
Also available with a twin battery pack, allowing you to double your travel distance
Useful Links For Scooter Users
We'd always recommend that you visit us and try a scooter before buying, or let us bring one to you for you to try.
If that's not possible, or you're outside our service area, we have put together some buying guides that may help you choose the scooter that's right for you.
We've also collated some great guides and information for those that may want more in-depth information on their prospective scooters.
Free UK Delivery*
*on orders over £100
Free Home Visits
and demonstrations
Pay Later with PayPal
in 3 interest-free payments