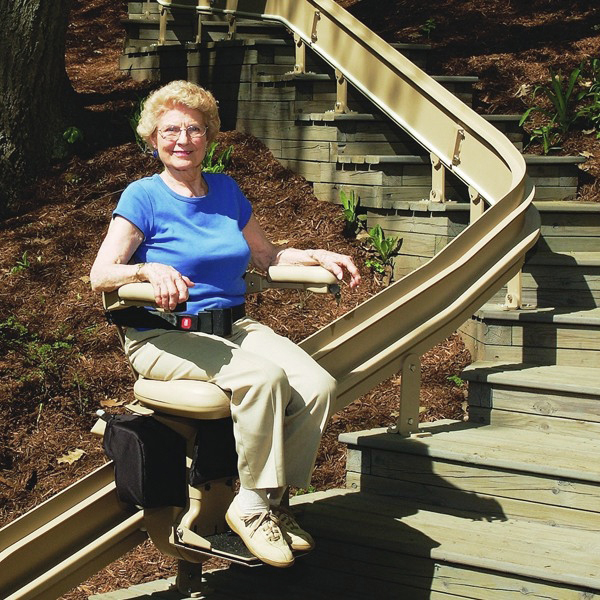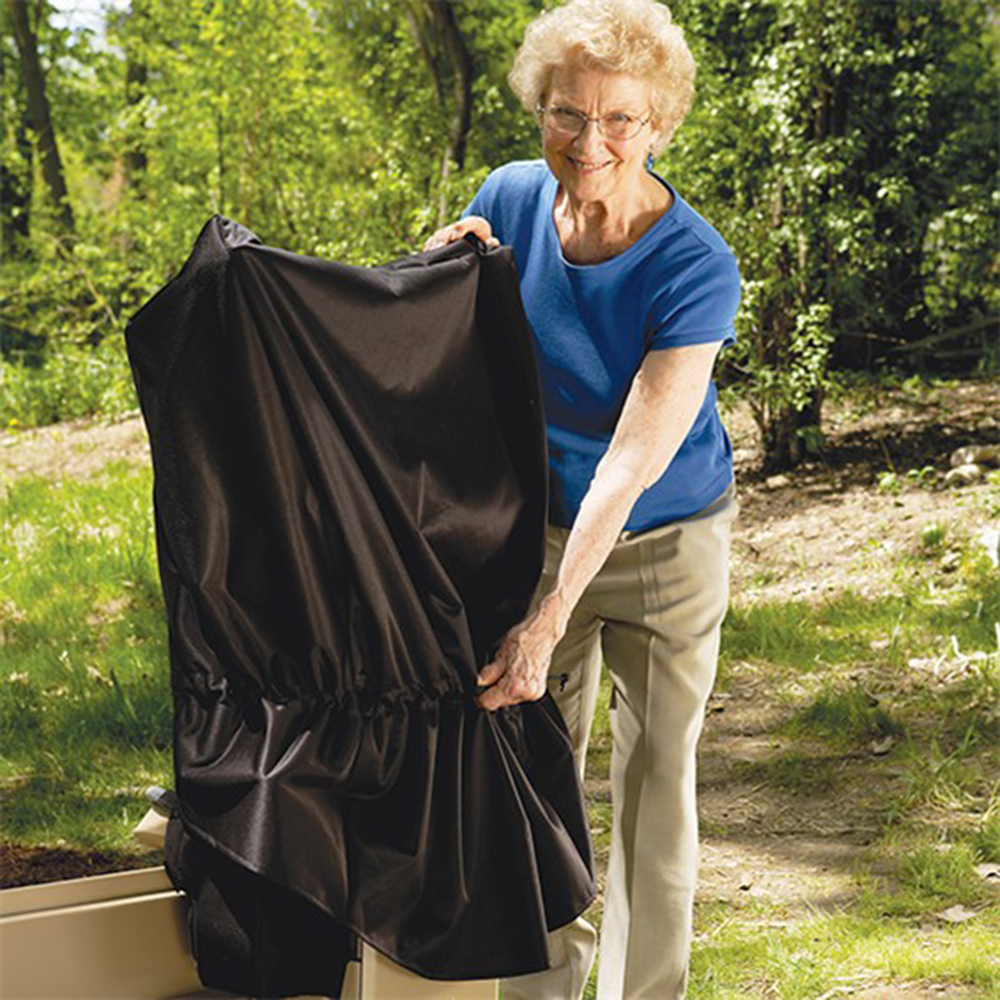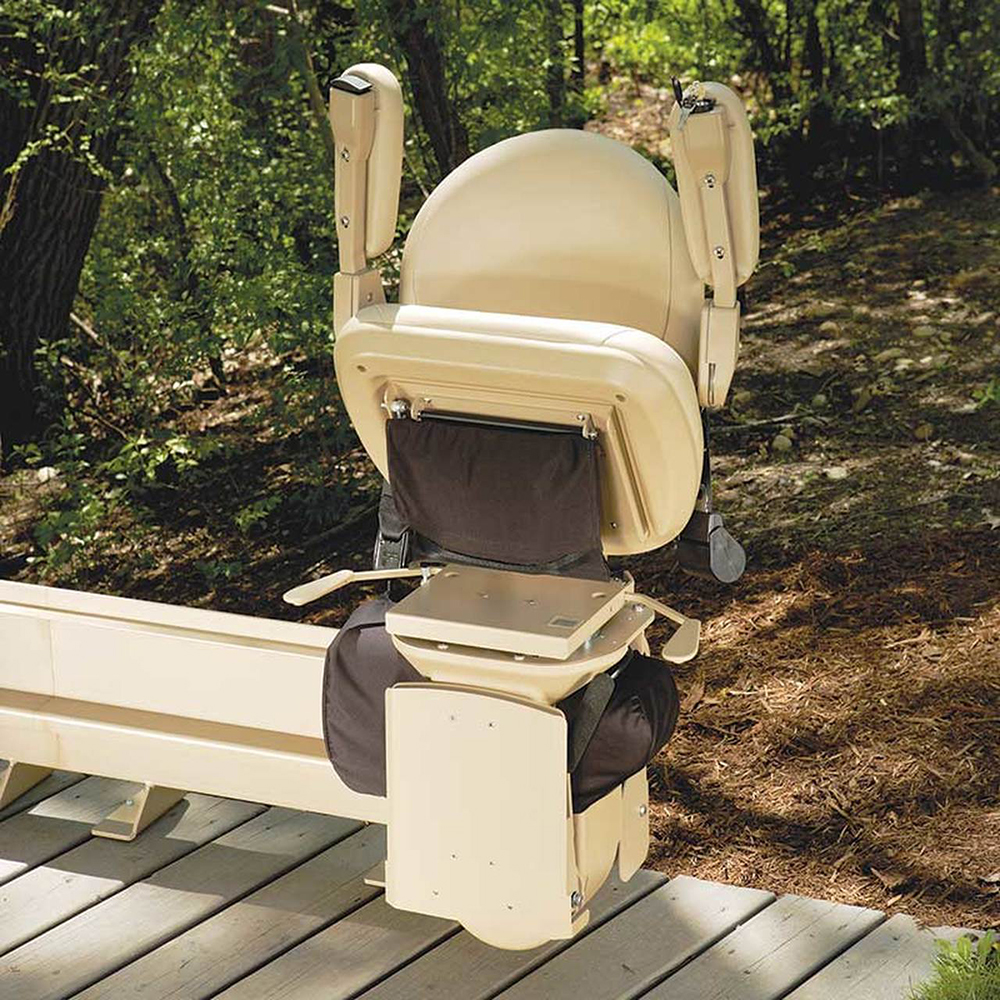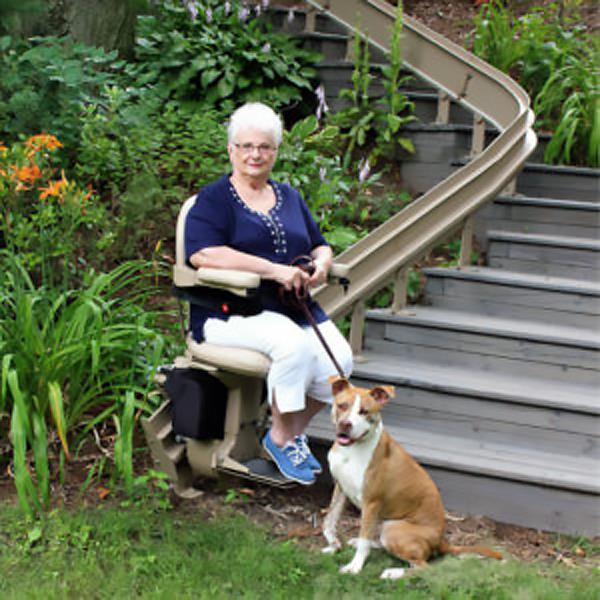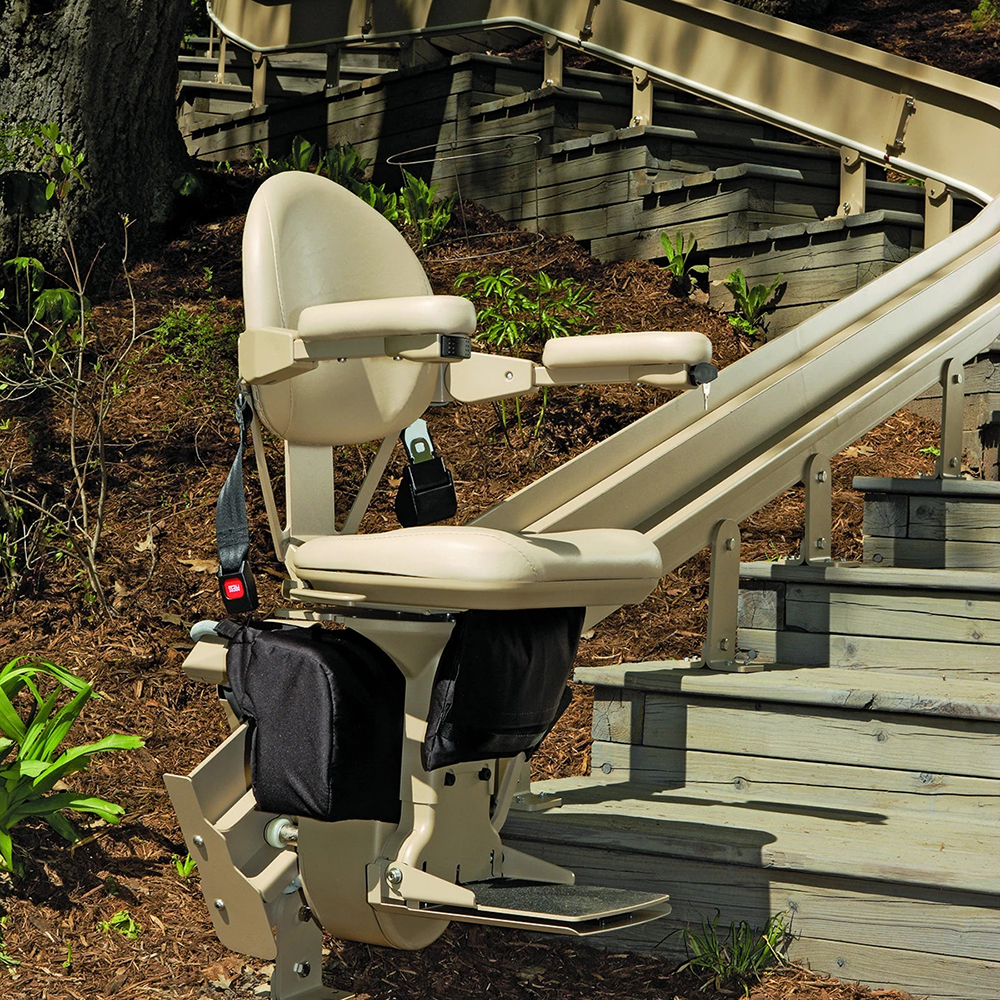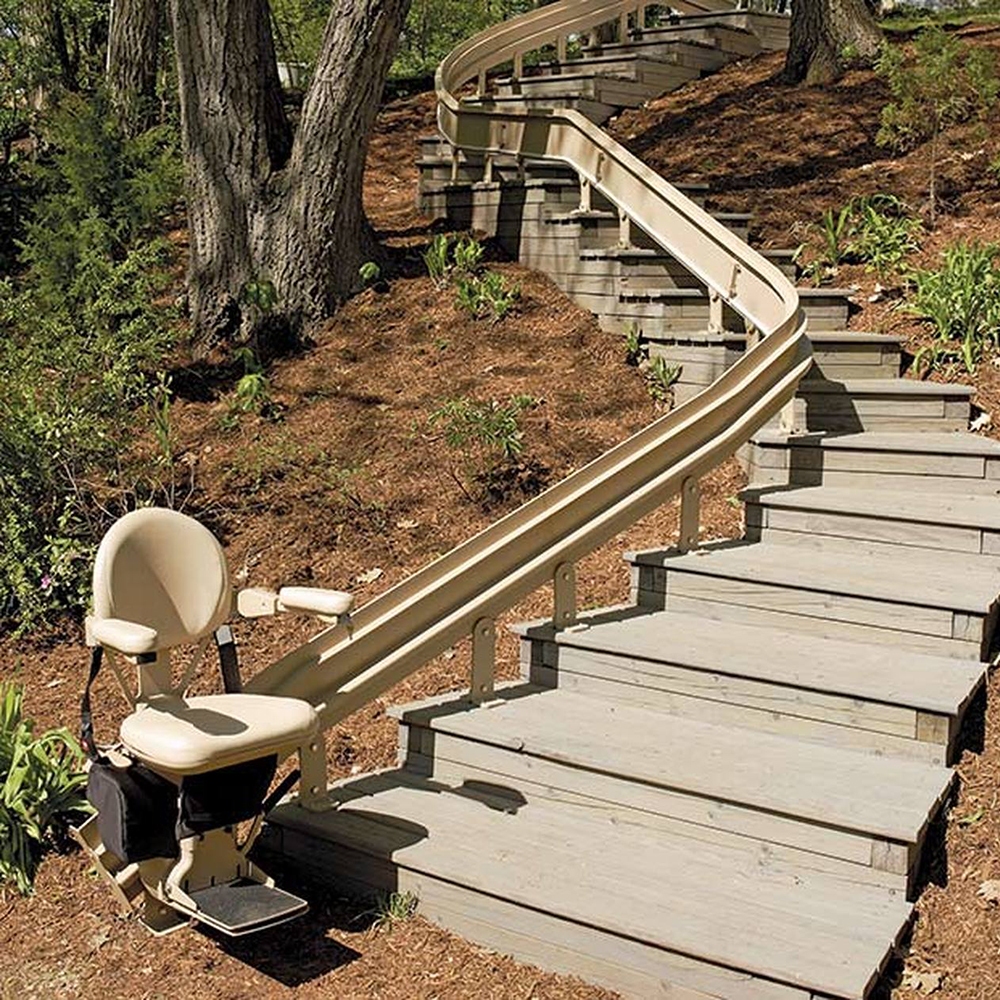 Bruno, Elite Curved Outdoor Stairlift
From £7,995.00excl. VAT


An incredibly robust outdoor stairlift made by Bruno, the best and most popular stairlift manufacturer in the USA. This substantial heavy-duty stairlift is capable of carrying clients of up to 30 stone / 190kg in all weathers

A comfortable and well padded seat covered in marine-grade vinyl features adjustable height and adjustable width arms. The seat is offset, allowing the entry and exit position at the top of the steps to be as safe and easy as possible.

The track is mounted vertically and the toothed track is hidden and oil-free, resulting in an ergonomic design that leaves more free space on your steps, and the lift can run on almost any incline, right down to zero degrees. This is the ideal stairlift if you are looking for quality and durability or need to accommodate a larger user. These lifts are also ideal in a multi-user role such as the steps into residential home.

The lift has a smooth soft start function and runs on a maintenance free DC power pack , which is automatically recharged at the end of every trip. This type of power ensures that the stairlift is always safe to use in all weathers, and incredibly smooth in motion.

Heavy duty and fully waterproof 
These curved rail outdoor lifts are the perfect choice for larger users and have one of the most plush and comfortable seats of any lift.
Affixes to your steps, not your wall
Huge 30 stone / 190kg maximum user weight
Adjustable seat and arms to achieve maximum comfort
Fully waterproofed for British climates
Marine-grade vinyl seat coverings
Soft start and stop system – no sudden jolts
Easy to use toggle control
Remote control system – means no messy wiring
Low voltage operation – eliminates all risk of shock
Electro mechanical braking with failsafe overspeed governor
Slimline, fold-away design.
Runs on maintenance-free rechargeable batteries. Works even in a powercut!
*This product is VAT exempt if purchased to aid with a disability or chronic illness – for further details please click here*
Extra Options Available
Sometimes an outdoor curved lift will need adaptations to be able to be used safely and comfortably. These lifts have optional accessories and extras designed to accommodate your specific circumstances. Some of the options available include:
Powered seat swivels and footplates for easier entry and exit
Choice of vinyl seat colour
| | |
| --- | --- |
| Maximum user weight | 30 stone / 190kg / 420lbs |
The Bruno Elite Outdoor Curved Stairlift is a heavy duty outdoor lift suitable for larger users of up to 30 stone
Elegant yet robust design and construction
soft start and stop for user's maximum comfort
Two remote wireless call/send controls
190 kg (30 stone) heavy duty weight capacity
Arms, seat and footrest fold up when parked
Generous seat size with adjustable width arm rests and multiple seat heights
An offset swivel seat, making the entry and exit position at the top landing safe and easy
FREE no obligation quotation
A weather-proofed version of the indoor lift, high-quality custom craftsmanship is the hallmark of every Bruno Elite curved rail stairlift. Built to the exact specifications of your outside staircase, the Elite stair lift melds into every curve. And the plush chair properly reflects the beauty of the outdoors.
Let the Bruno Elite Outdoor Curved Stairlift safely connect you to all levels around your home again with comfort and style. The Bruno Elite lift features a 400 lb (181 kg) lift capacity.
When you need an outdoor stairlift that curves, you need a Bruno Elite Curve — the lift custom built to precisely fit your garden. Bruno's curved stair chair delivers a premium smooth, stable ride around every corner.
Quality craftsmanship is evident on every Bruno Elite stairlift, from the quiet, dependable ride to the plush seat. Add options such as power swivel seat, wider chair or custom fabrics to tailor-make the Bruno Elite stair lift to your needs.
Free UK Delivery*
*on orders over £100
Free Home Visits
and demonstrations
Pay Later with PayPal
in 3 interest-free payments