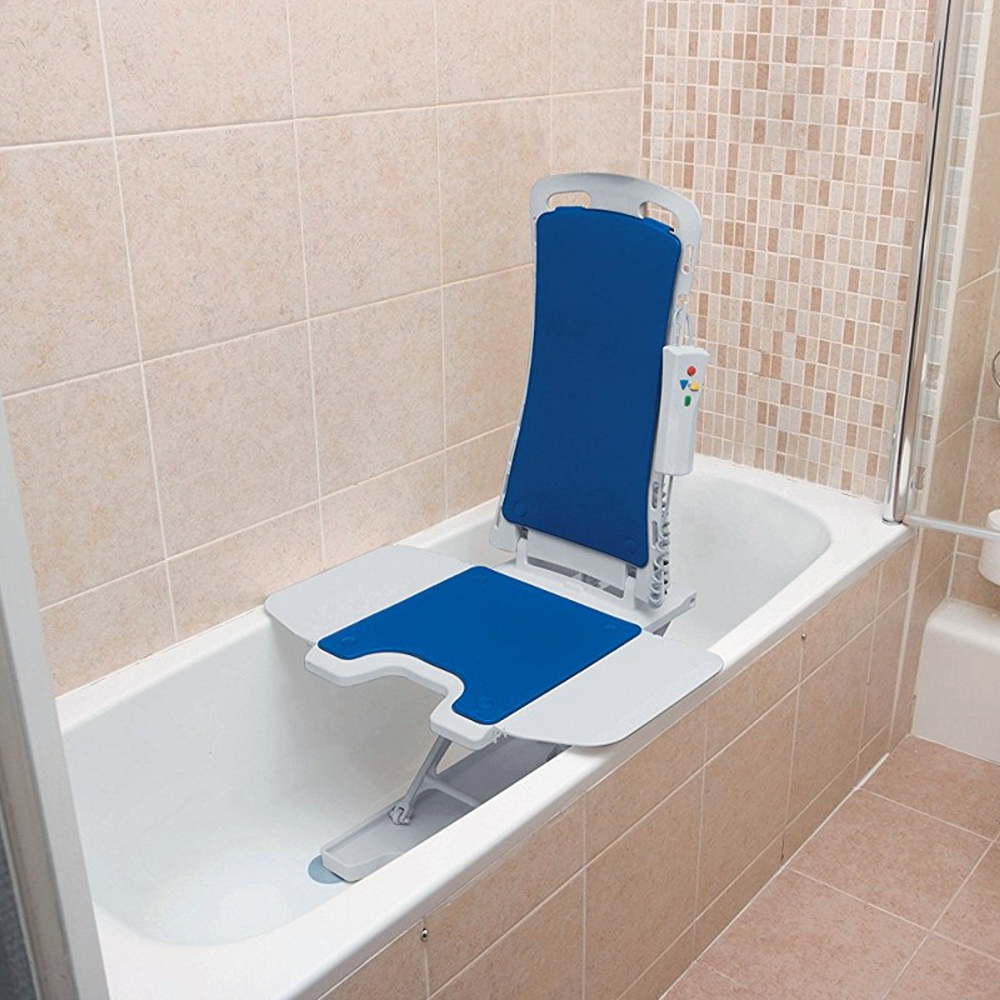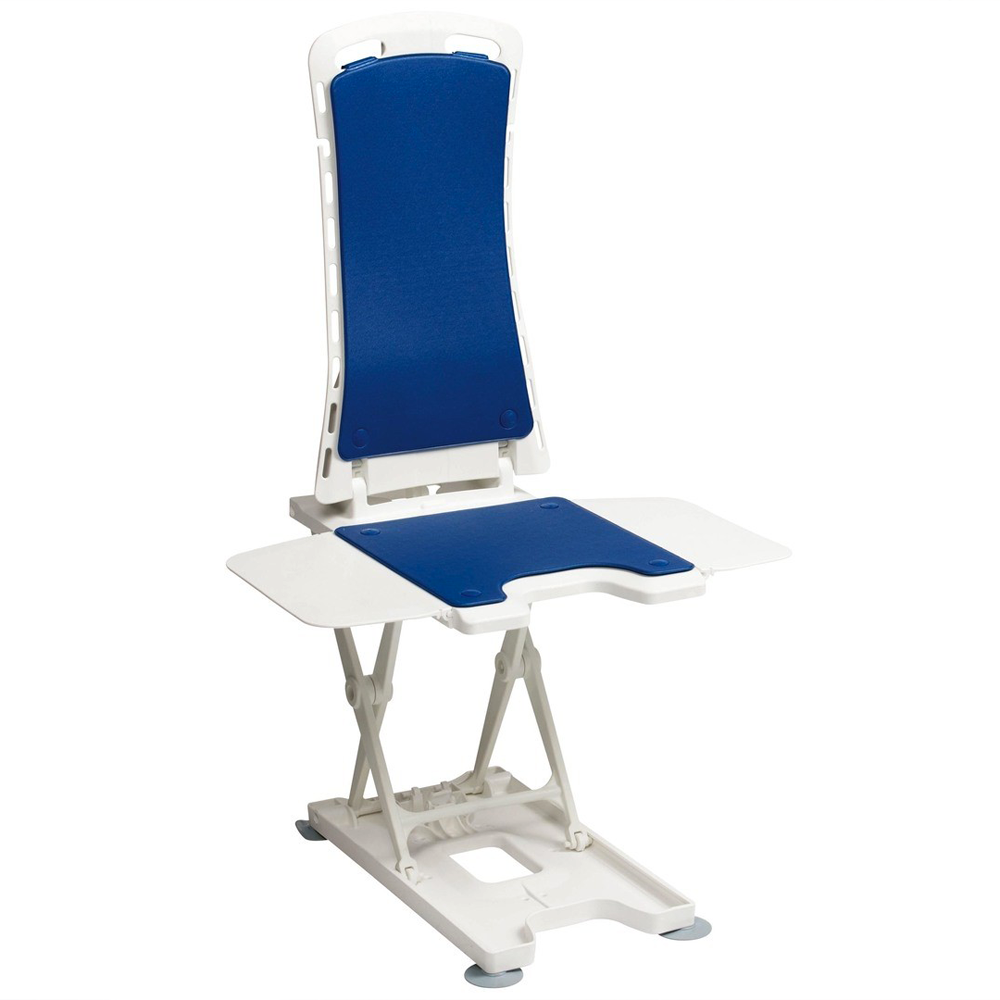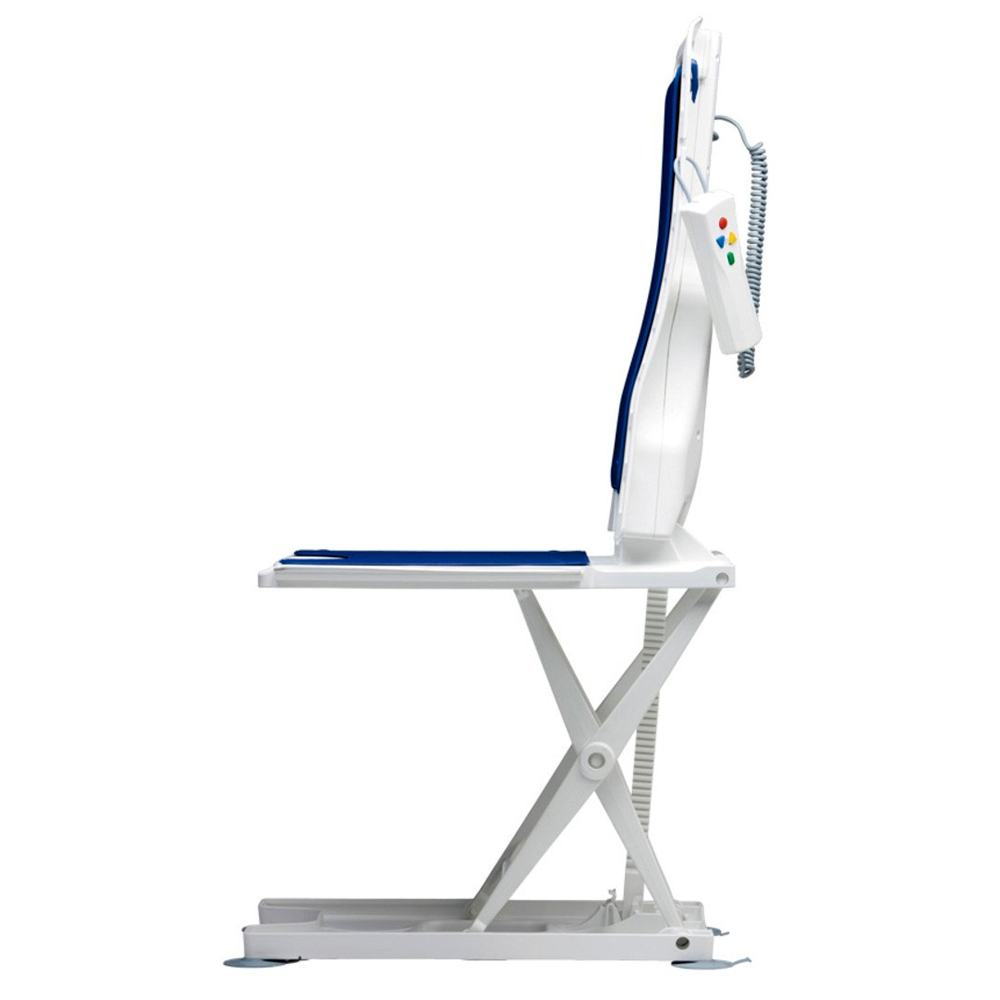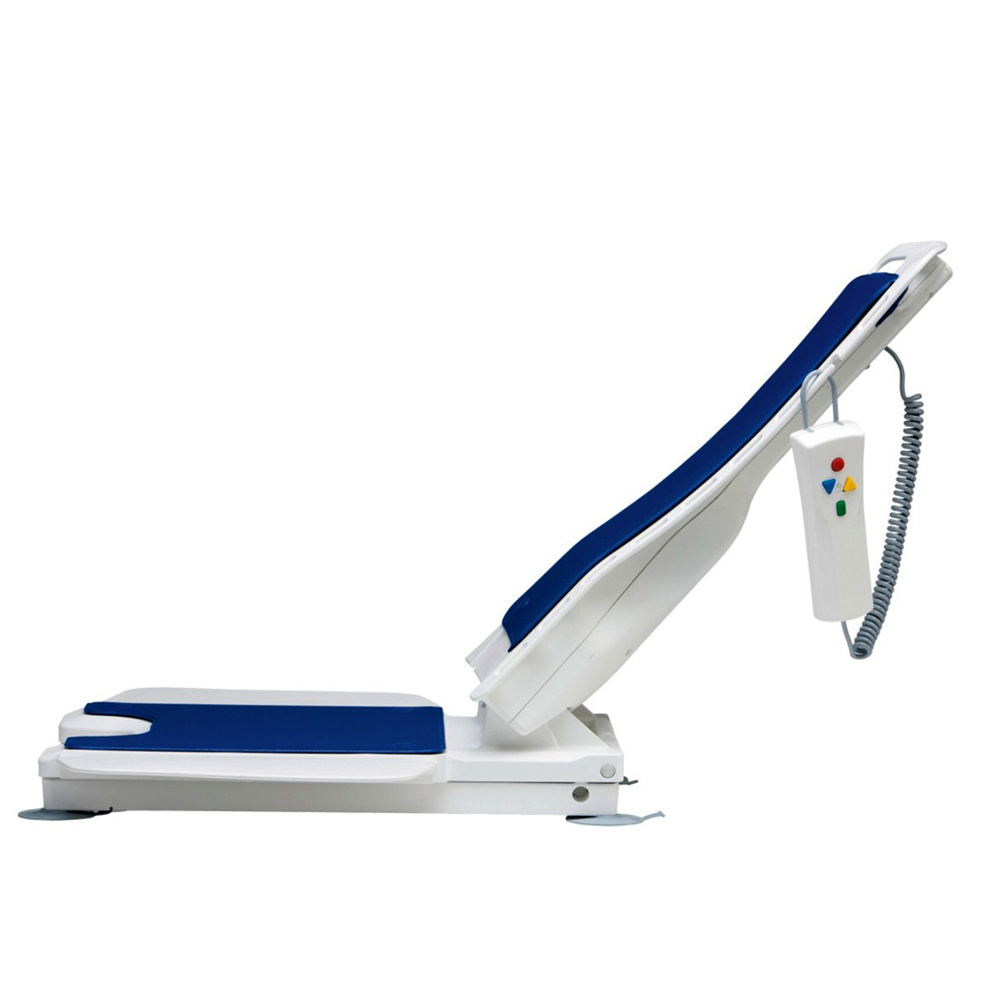 Drive, Bellavita
£399.00excl. VAT
This ultra-modern bathlift has been developed with several excellent features, and can reaching a class-leading seat height of 48cm (19″), making it especially suitable for deeper baths. With a backrest that can recline to 50 degrees and a weight of only 9.3kg, the Bellavita allows for safe and easy transfers in and out of your bath. Quick and easy to install, the lifter can be removed in seconds for if others need to use the bath.
Gently lowers users at the touch of a button and raises them to top for safely getting out.
Backrest reclines to a market leading 50º for added relaxation and comfort whilst in the bath.
Record seat height of 48cm (19") enabling easy and safe transfers in and out of the bath.
Lightweight weighing only 9kg (21lb) for easier moving and handling.
Free UK Delivery*
*on orders over £100
Free Home Visits
and demonstrations
Monthly Finance
Available
| | |
| --- | --- |
| Maximum User Weight | 22 stone / 308lbs / 140kg |
At the touch of a button, gently lowers users with restricted mobility down to bottom of bath for bathing and relaxation then raises them to top again for safely getting out
Backrest reclines to a market leading 50º to suit users requiring greater hip-to-back sitting angle e.g. due to stiff hips
Front cut-out in seat improves access for personal hygiene.
Can be used with or without covers; washable hygienic covers are easily fitted/removed and provide extra comfort when bathing (available in white or blue)
Very low seat travel of 6cm (2.4") from bottom of bath allows improved water immersion, ideal for shallow baths
Record seat height of 48cm (18.9") enables safe, level transfers in deeper baths
Weighs only 9.3kg (20.5lb) in total for easier moving and handling
Separates easily and quickly into 2 lightweight sections for ease of fitting/removal, storage and transportation
Contoured, slim-line profile further facilitates handling and gives a modern, aesthetically pleasing appearance to suit most bathrooms
4 quick-release suction feet allow struggle-free removal from bath
Lightweight, fully waterproof and floatable hand control with light-touch buttons is easily operated
Hand control incorporates lithium battery technology which is quick to recharge for convenience and multiple-use environments
Indicator lights signal when charging is required and built-in safety feature prevents bath lift from lowering without sufficient charge to return it to top of bath
Emergency stop button incorporated into hand control provides optimal safety
Simple, user-friendly jack plug connection to charger for ease of use
Manufactured from high-quality, lightweight plastic that is easily cleaned and recycled
Wide range of optional extras to enhance bath fitting and accommodate range of users including children
Warranty: 2 years on components, 1 year on charger, cover set, suction feet and accessories
Weight capacity – 22st (140kg)