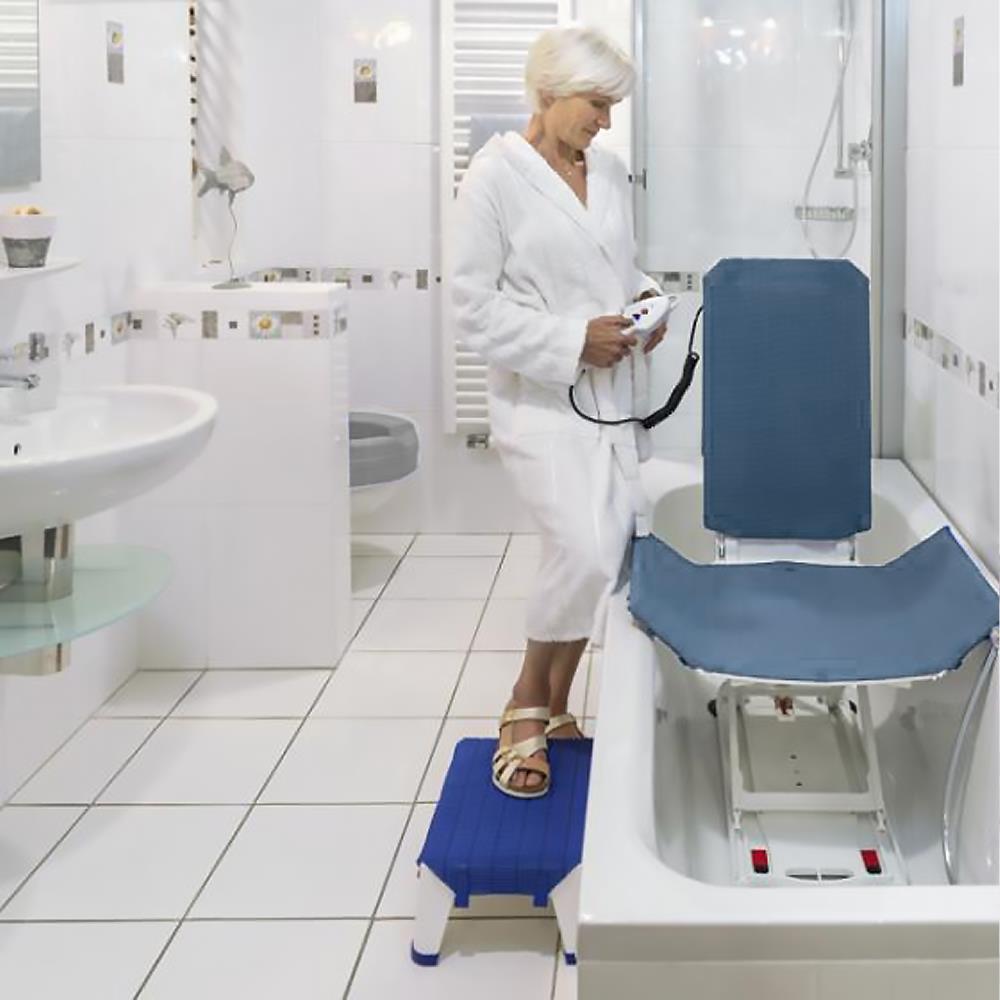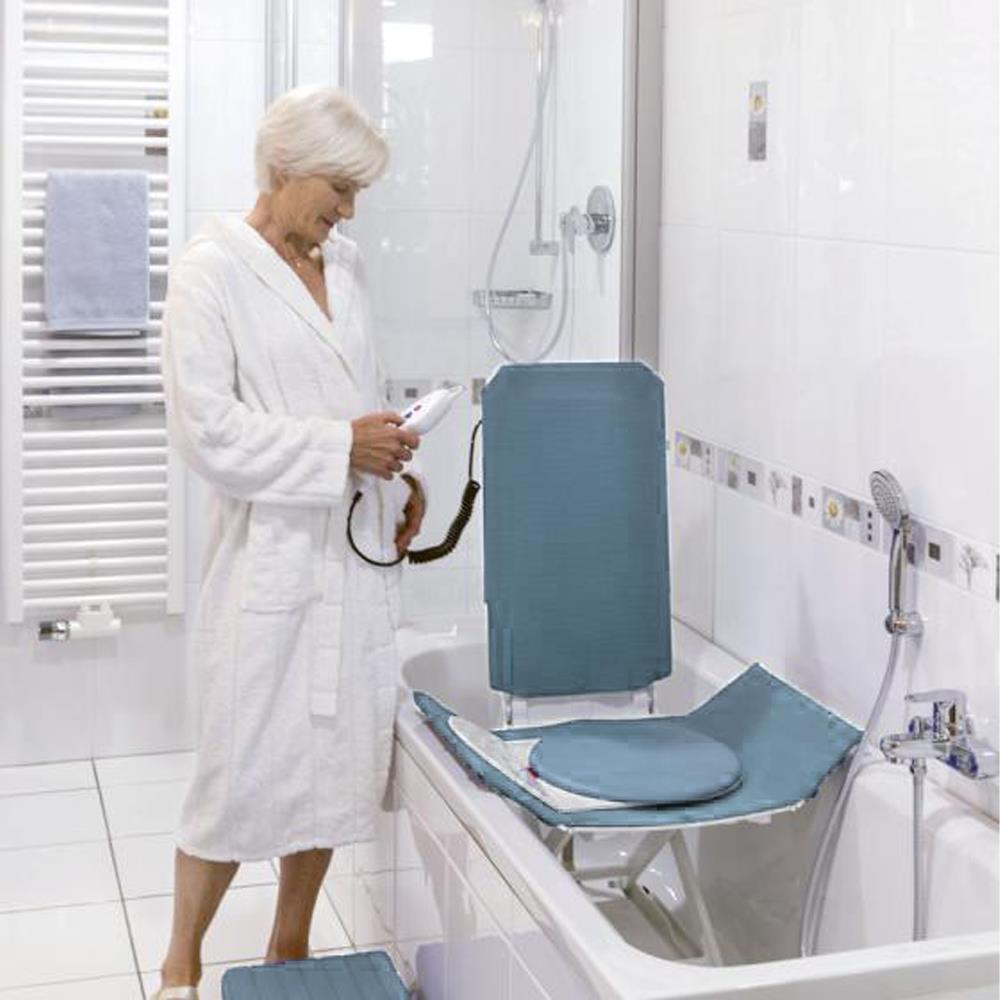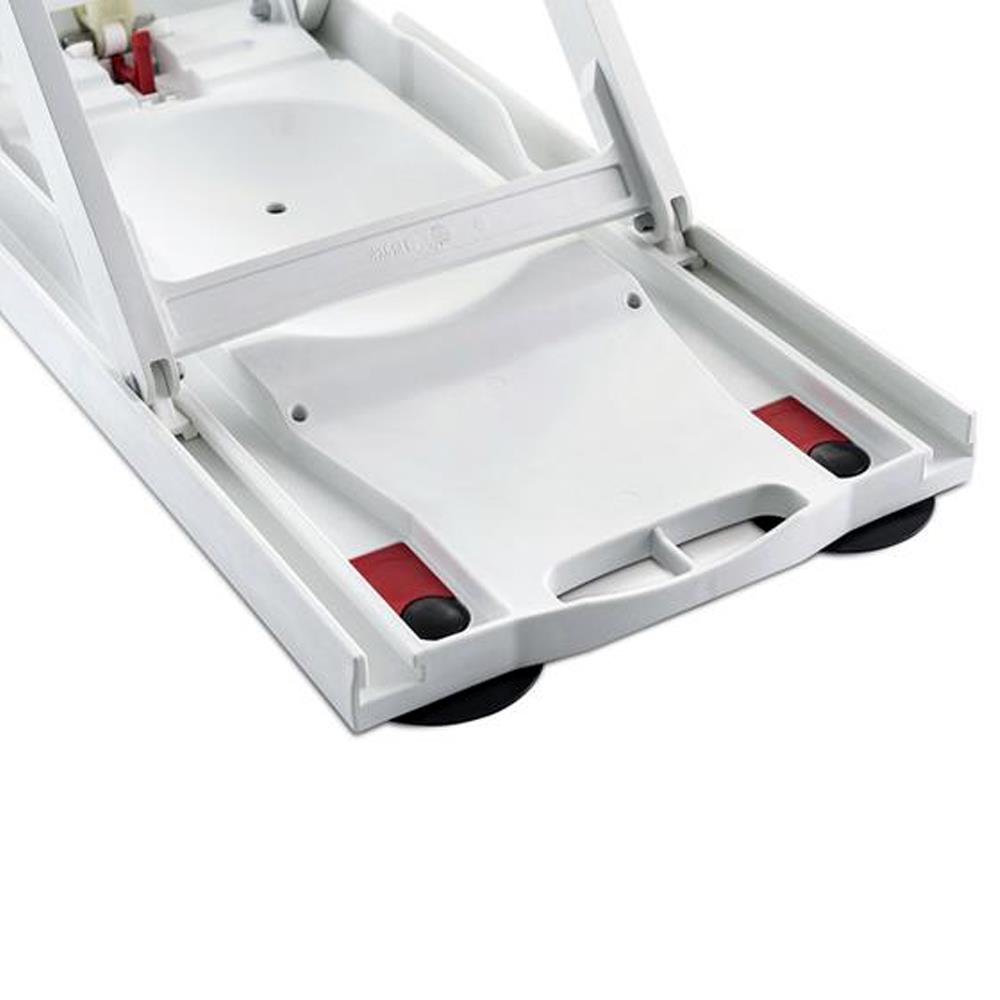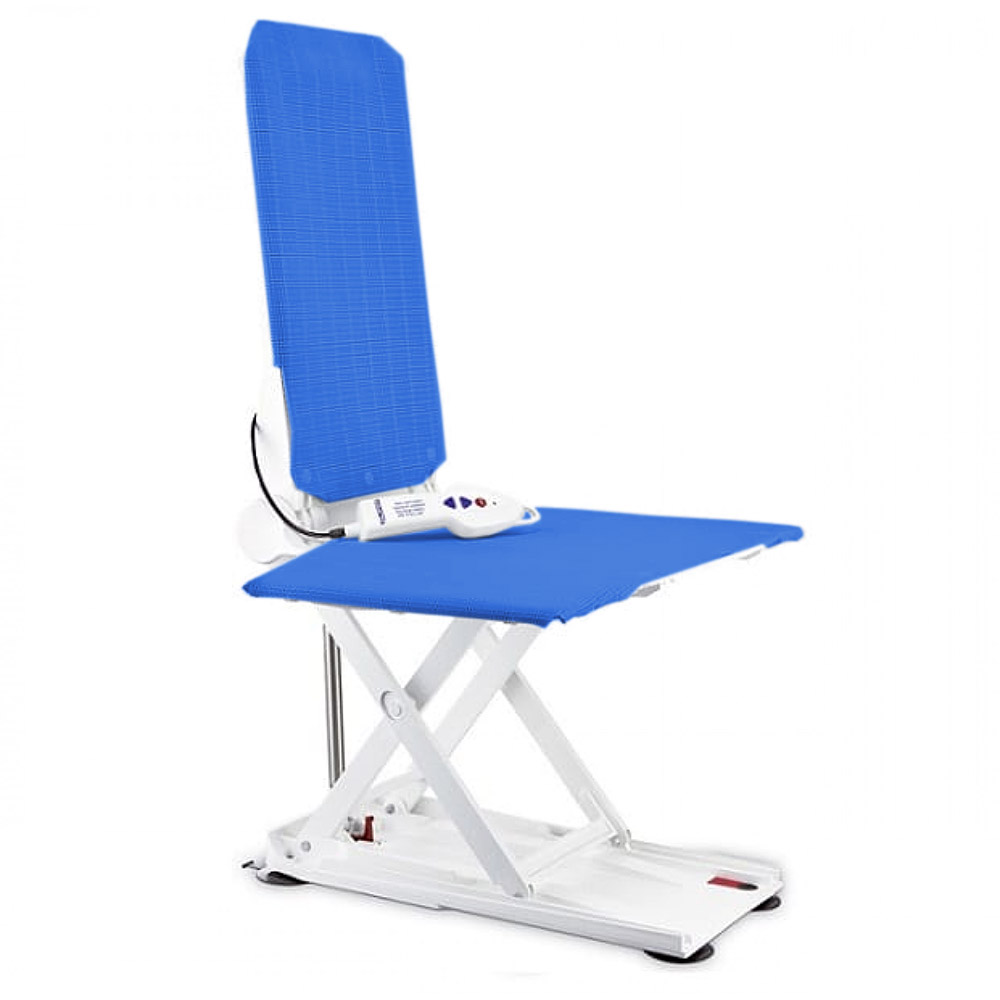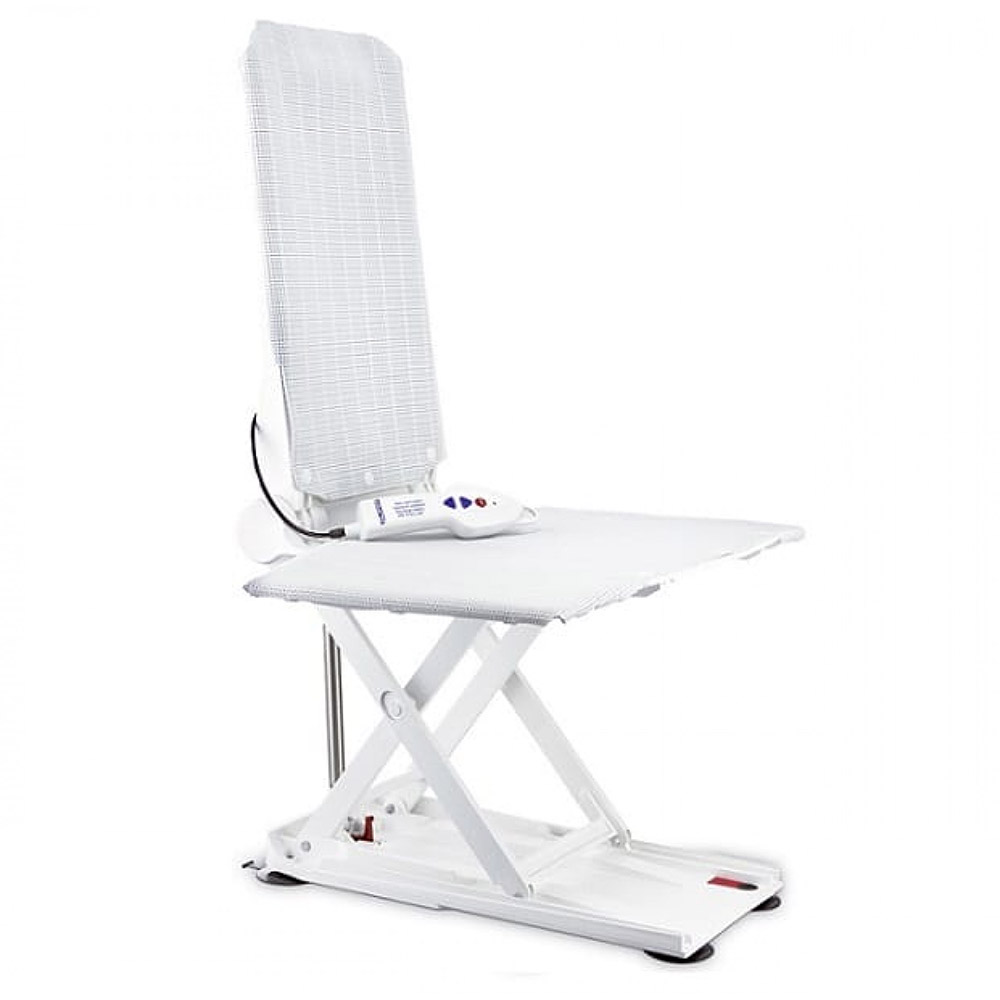 Aquatec, Orca XL
excl. VAT
Pay Later with Paypal in 3 interest-free payments
A heavy duty version of the standard Orca for larger users, the Orca XL bathlift allows the user to sit lower and more towards the back of the bath, giving extra leg room and good immersion in the bath water. The high backrest is designed to provide good postural support whether upright or reclined. The Orca XL is supplied with subtle blue or white covers, however the textured surface means that is gives a non-slip effect so can be used without if required.

Large suction cups ensure the bathlift remains secure even on dimpled bath surfaces. Side flaps ensure side transfers are simple, safe and without risk of entrapment. Easy to operate, the Orca XL has a lightweight battery contained within the ergonomic, compact hand control which features raised, coloured buttons for those with hand or visual problems and an emergency stop feature. The Orca XL can be used upright or reclined, and the backrest reclines to a maximum angle of 40 degrees, operated easily by the hand control and enabling you to relax in comfort.

Compact and easy to transport and store, it folds away by simply pushing the backrest forward and folding to the base section, the two sections fitting neatly into one another. Smooth surfaces ensure effortless cleaning.

Easy use hand control
Two part construction
Foldaway design
Emergency stop function
Large seat depth
Low seat height
Free UK Delivery*
*on orders over £100
Free Home Visits
and demonstrations
Pay Later with PayPal
in 3 interest-free payments