Buy Quality Products and Handy Devices for Assisted Bathrooms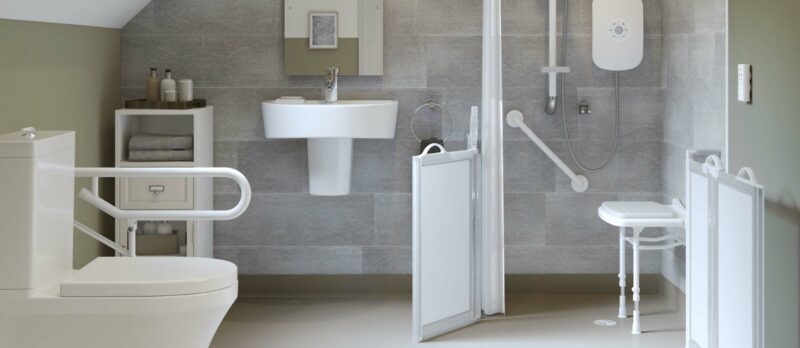 Our friendly, knowledgeable and dependable team are frequently trusted with the task of finding the perfected assisted bathroom solutions for a customer. With a wide range of useful assistive devices such as chairs, easy access showers and baths, small changes in bathroom layout or even simple products like handles – there are many potential options.
Finding the best assisted bathroom products or solutions is a bit of a challenge, which is why we offer top-class support to our customers. When you choose us you also get the following additional benefits of our amazing service:
Lifelong aftercare

: Lots of people living with limited mobility rave about the fantastic levels of aftercare we provide, which is at a point not normally seen in the industry. We provide a 24-hour support line and can offer free home visits if anything goes wrong with your assisted bathroom.

Free delivery over £100

: Whether you want a whole mobility bathroom or simply one device – we will offer free delivery on everything. This will come in handy for particularly large devices and assisted bathroom products, or the supplies and materials involved in a full assisted bathroom installation.

Free home demonstrations and site surveys

: There will never be any headache in terms of the process of our installations. You will get an exceptional result delivered by an experienced project manager, who will accurately assess your home and find the best solution for your bathroom.
We have some excellent disabled bath aids available to buy online, which can give you a simple solution to bathing more comfortably. You will see our quality products are available to buy with free delivery when you purchase your bath aids. Please feel free to get in touch with us if you have any further questions.
More About Our Assisted Bathroom Products and Installations

For the ultimate in mobility bathing make sure you take a look at our dedicated mobility bathrooms page. There you will see some amazing designs and beautiful mobility bathing solutions, all with the utmost functionality.
When we install a level access shower or walk in the bath, we make sure that it is perfectly matched to your unique mobility requirements. If you require a full mobility bathroom, we will give you a free no-obligation quote on all works before we begin. 
We can create compelling bathroom designs thanks to our well-trained and experienced team, who use the latest tools, materials and the best construction techniques – for an efficient, thorough job. Our installations rival the most comprehensive assisted living bathrooms, with professional-grade results.
Try Some Assisted Bathroom Products
You can make a big difference to your comfort and standard of living with an assisted bathroom product, some of which are very simple and inexpensive to try out. 
The following are some top products we have for sale, which will deliver brilliant results: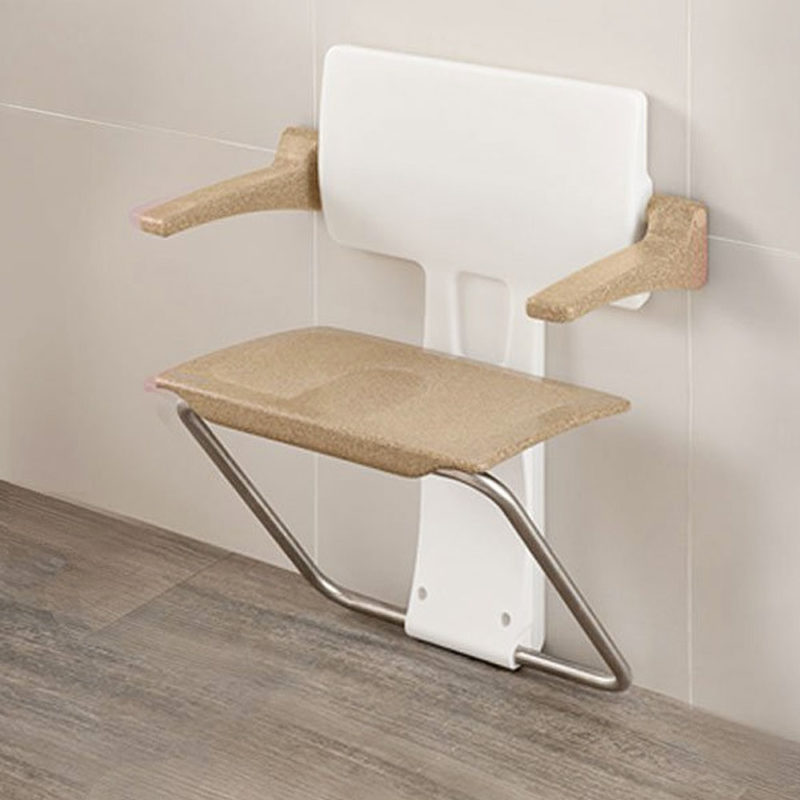 Support devices

: Some products are specifically designed for disabled people, but many are useful for everybody. Simple devices like conveniently placed

handles

, grab rails, slip-resistant flooring and other very simple products are cheap to buy and exceptionally easy to install.

Walk-in showers

:

Low threshold

or

level access

showers make it much easier to use a bathroom space. Level access showers are brilliant as they allow a wheelchair to be easily rolled in, allowing for a near-total sense of independence in bathing for people with significant mobility requirements 

Shower seats

:

Shower stools

,

chairs

and other

small shower seats

are delightfully simple and extremely cost-effective devices. With a dedicated shower seat, you can sit and bathe with the peace of mind that comes from knowing it offers the perfect level of support and balance. Many shower seats are also quite small and easy to travel.



Walk-in baths

:

Easy access baths

are an ingenious way to make sure you can use every bathing option available in your bathroom. Walk-in baths are specially designed with secure, easy-to-use, leak-free doors, which will let you comfortably step into and out of the bath with total confidence. 

Bath lift

: You can adapt your existing bath with an automatic

bath lift

, to gently raise and lower yourself into the bath. Many designs use long-life, automatically-rechargeable batteries, ensuring that you can always use the lift even in the event of a power cut.

Bath seats

: Simple bath seats act as a sort of sturdy tray that sits in front of the taps. You can sit on the stable, comfortable seat and then bathe while in situ. This is one of the most useful bath aids and also one of the cheapest products when it comes to assisted bathrooms. Bath seats are excellent if you have a shower and bath combination.
Whether you want to more comfortably take a shower or bath – if you have limited mobility or are living with a disability – bathroom aids can make a big difference. Many products are also simple and very cost-effective – so they warrant a try if you are finding bathing difficult.
Investing in assisted bathrooms can be inexpensive, but some potential solutions can be equivalent in cost to a standard bathroom renovation project. As a result, it can be difficult to take the leap, especially if you do not have a clear idea of where you stand should the need for repairs and maintenance arise. However, when it comes to aftercare, we are industry leaders and guarantee all of our assisted bathroom products and installations for their entire lifecycle.
Get a Bespoke Assisted Bathroom Solution with Orange Badge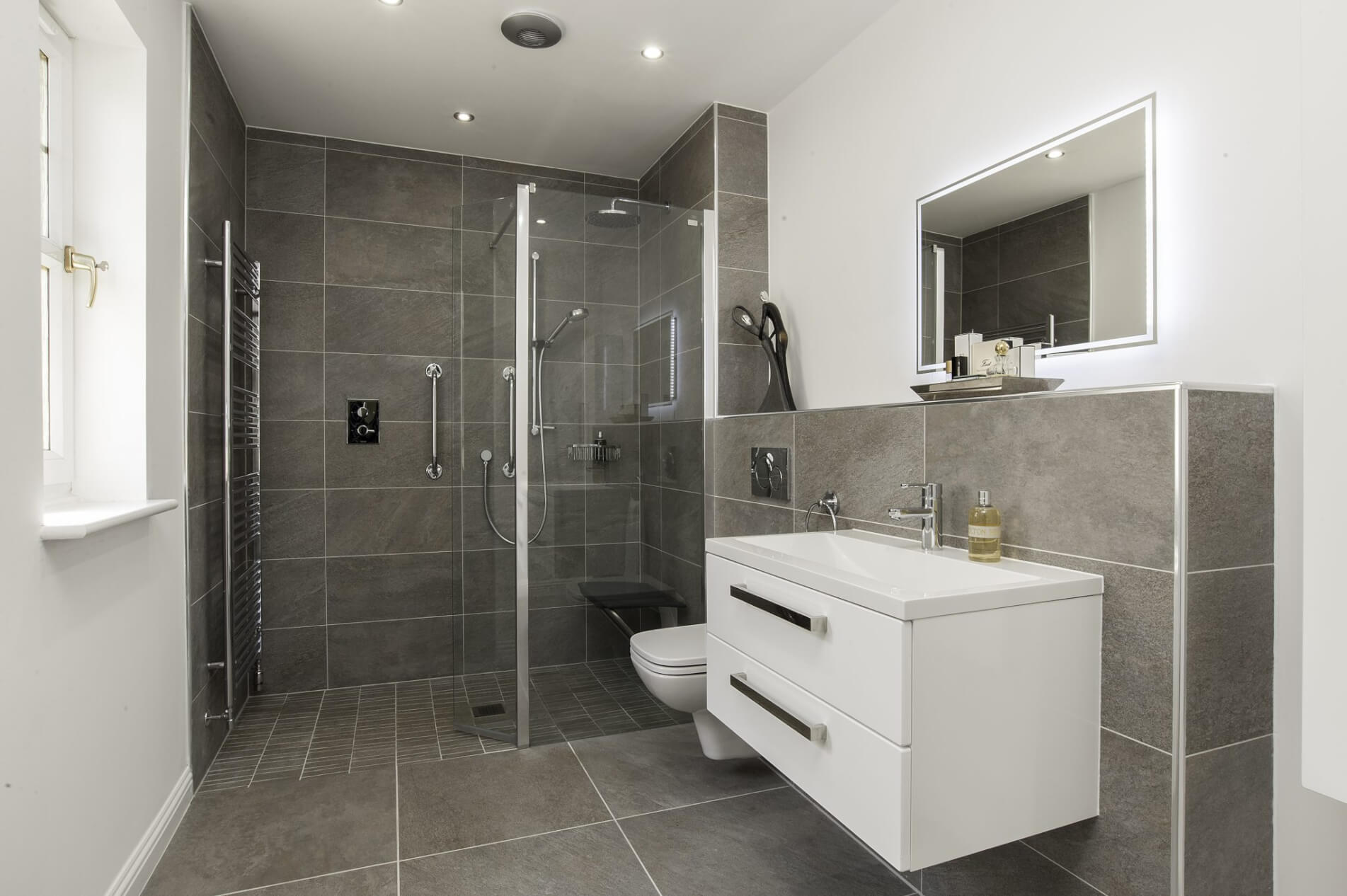 An accessible bathroom can change your life and improve your overall quality of living. We are the ideal solution for assisted bathrooms, whether you want simple products like an assistive chair device – or a whole new bathroom installation that completely changes the layout of your space. 
We have over 20 years of experience in the industry. There is no mobility requirement so small that we are unable to find a solution. Please feel free to buy online with free UK delivery on orders over £100, visit our showroom to try out the latest assisted bathrooms products – or get in touch with us if you have a question.

---
Useful Related Links
How to Stay Safe at Home – Helpful tips to keep yourself safer
A Guide to Staying Steady – A useful article from Public Health England