The Benefits of Off-Road Mobility Scooters
A whole new perspective on accessibility


An off-road mobility scooter gives you a whole new perspective on accessibility and can really enhance your life. Being able to drive off-road using heavy-duty all-terrain wheels means you can enjoy a whole host of activities.
Potential benefits of an off-road mobility scooter include:
Beach trips

: Sand and pebbles can make less heavy-duty scooters break down. With an all-terrain  scooter, you will be able to navigate sand and even relatively large rocks easily,

Dog walks

: There is no need for your pets to only walk in areas with paving, you can take an off-road mobility scooter through fields and country paths without any difficulty.

Hilly towns

: If you live in or happen to travel to an urban area with an off-road scooter you will benefit from a better way to navigate, as less powerful or robust scooters can struggle with steeper hills.
You get the benefits of the extra torque, suspension and heavy-duty wheels no matter where you happen to use an off-road scooter. Off-road mobility scooters are robust and powerful, with good ground clearance and capable of tackling the most rugged terrain.
Are There Any Downsides to Off-road Mobility Scooters?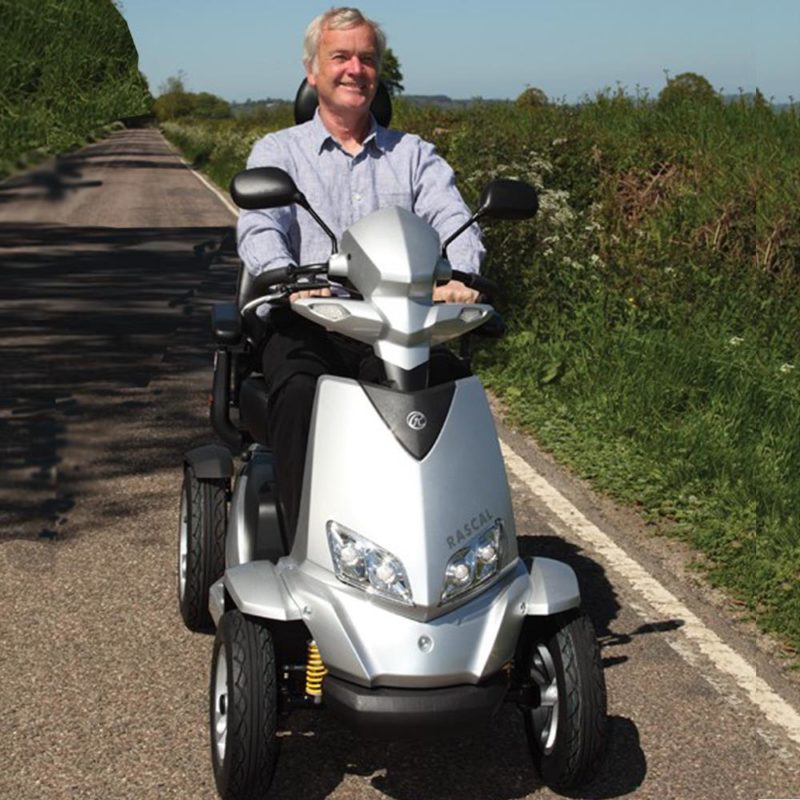 People can consider the following to be potential drawbacks of off-road scooters:
price

large sizes are less portable

storage issues

potential tyre problems from rough terrain
Overall, the higher level of mobility that you gain from an off-road scooter will surpass any drawbacks. If the price is an issue we can offer flexible finance options.
Off-road Mobility Scooters with Great Aftercare
By buying with us you will get the advantage of our aftercare services. We have over 20 years of experience and will give you the benefit of a 24-hour call-out service for any repairs.
We will cover all products you buy with us throughout their lifetime and can offer you a very generous replacement and upgrade option when the time comes. Our staff are friendly and are always available to answer questions.
Buy Off-road Mobility Scooters Today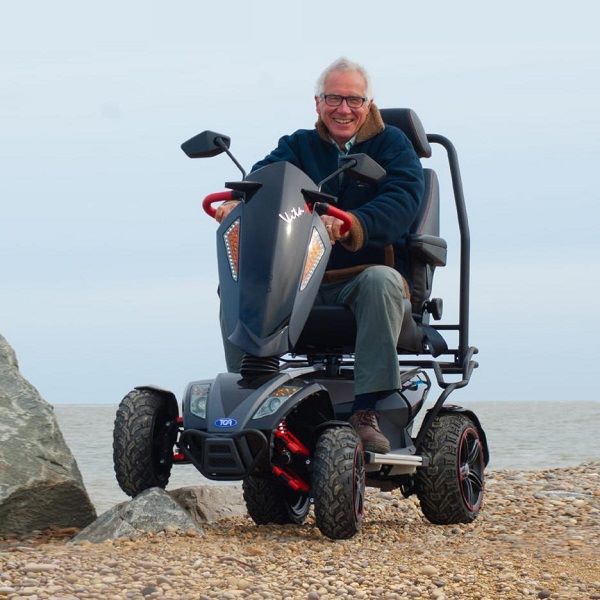 Off-road mobility scooters give you a whole new level of mobility and allow you to access rougher terrain. You can live your life with no limits by using an off-road mobility scooter as you will be able to do a lot more very easily.
Come and visit us at our showroom to try out our range, you can also buy online and via email or post. You can contact us to purchase your scooter or if you need any further information.
FAQs and Useful Information
The following are some FAQs and more information about off-road scooters:
What is the best all-terrain mobility scooter?
There are many options depending on your budget and personal needs. A very rugged and robust option that is arguably the most powerful and best in the world is the Horizon Mayan Mobility Scooter.
Can mobility scooters go up hills?
Off-road mobility scooters can go up many quite steep hills without any issue and at a good speed. The lower level of power in other types of mobility scooter means smaller engines struggle with large hills in towns, and they cannot go up hills off-road.
How long should a mobility scooter last?
With proper care and storage, scooters can last a long time. If you regularly use a mobility scooter it should last 3 years before there is any issue with battery or mechanics. Consistent repairs and maintenance can increase the lifecycle of a scooter.