5 Wonderful Benefits of Using Bath Lifts (and Tips to Use Them When You Buy)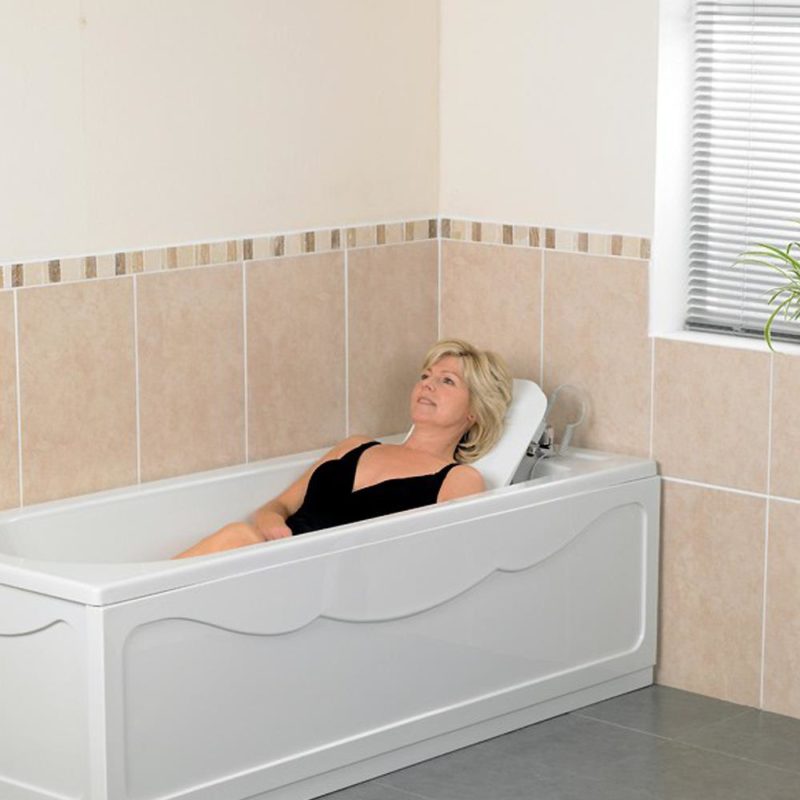 What are the benefits of bath lifts? Well, first and perhaps most importantly – they help you sit in the bath. Many older adults and people living with mobility requirements can benefit from the various bath lift designs that help you to easily get from the bottom of the bath to the top of the bath with complete comfort and safety – and vice versa!
There are a couple of key types of bath lifts available, some of which work with a specific type of mechanism. If you are looking for a certain type of lift, or want to know the benefits of each type, you can divide them into two main categories:
Chair bath lifts

: This type of bath lift is a frame type of lift, which lifts you up and down using an in situ lift chair. This type of bath lift is often electric with battery-powered backups, although there are some manual functions.

Inflatable bath lifts

: The other main type of bath lift design uses an inflatable bathing air cushion. With automatic bathing cushions, you can inflate it at the touch of a button. With air in the cushion, you gently raise.
Each type of bath lift is suitable for people who are chronically sick but also make for excellent options as lifts for the elderly, as they are exceptionally smooth and gentle to operate via simple hand controls. Bath lifts also make for a significantly safer bathing option, with the bonus of maintaining your independence at home. 
Both reclining bath lifts and inflatable bath lift designs will make for suitable long term solutions – and are usually very easy to install. However, if you have just got your bath lift or you are waiting for it to be delivered there are a few benefits and top tips that can help you to get the most out of your bath lift. Here they are!
---
Our Top Tips and Bath Lift Benefits
There are several amazing benefits to bath lifts. Before we start, we should say that many people we see want to know about the reliability of their products, to ensure that they will be capable of handling their mobility requirements. So, any product mentioned here is from the carefully selected range of bath lifts we have available for sale – all of which are of exceptionally high quality.
The core benefits of owning a bath lift and tips to use them better include the following:
1. Better Safety and Peace of Mind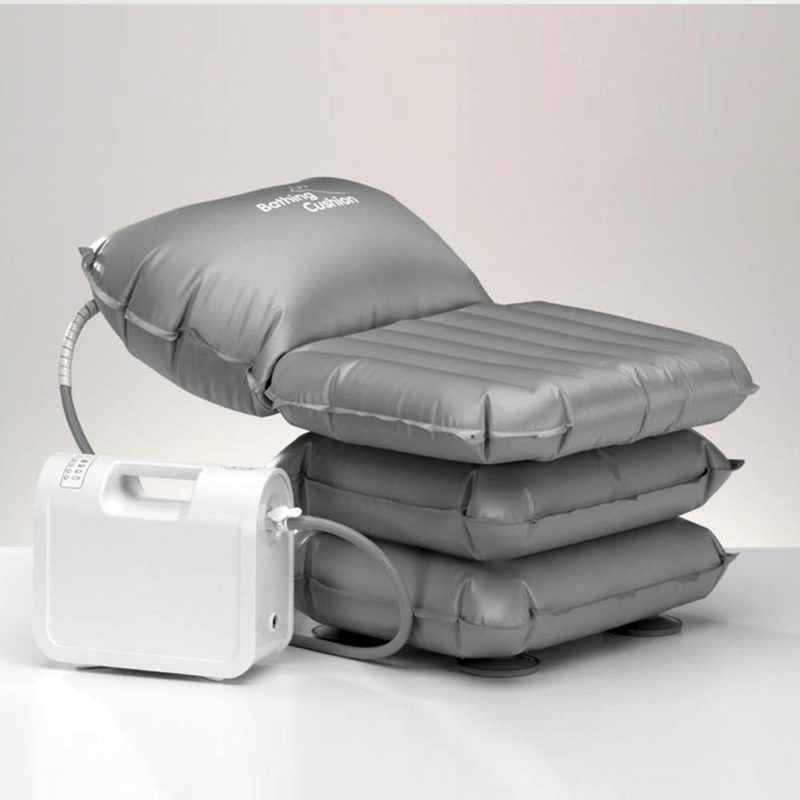 When your mobility needs start to change, you can avoid any potential anxiety that comes from doing normal activities, such as washing and bathing. A sturdy bath lift also gives you peace of mind, as they are extremely robust and reliable. This will give your bath lift a psychological benefit as well as a physical one.
One very safe model from our range is the Mangar Inflatable Bathing Cushion, which has a very high weight capacity (24 stone / 336lbs / 152kg) but weighs only a small amount. When you buy online with us you get top class aftercare for the life of your product, so we recommend using our services if you are in the UK.
A great tip for extra security and peace of mind when using a bath lifter is the addition of sturdy grab rails, bars or handles near the bath, as well as the use of some other mobility bathroom accessories. You can easily find non-slip bath decals and mats at any ordinary homeware shop.
2. Easier Travel and Freedom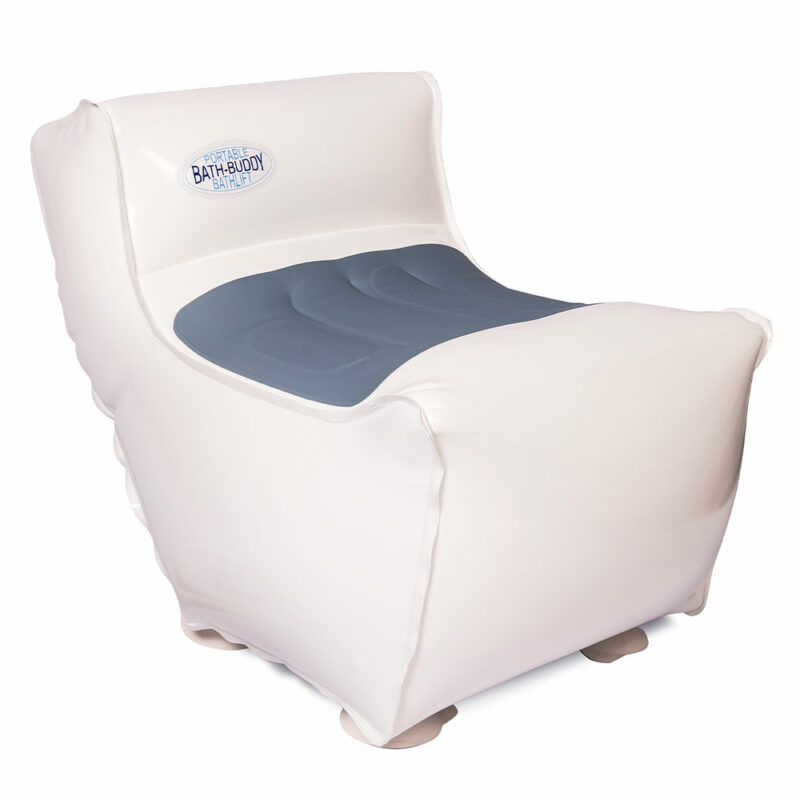 Many inflatable bath lifts come with a high degree of portability, which will give you the chance to take it with you anywhere that has a bath. If your bath lift is not installed into the wall, you can take it with you – so you might be surprised at the amount of portability of chair lift designs have when in their folded positions too.
A good example of a bath lift that is ready to take with you as you travel the world and elsewhere would be the Bath Buddy Bathing Cushion, which offers a handy carry bag as an optional and recommended extra. This particular bath lift comes with a rechargeable low-pressure compressor, which is light and simple to move. 
To travel with a bathing cushion more comfortably, a good travel tip is to make sure to clean and fully dry the cushion before packing it in your suitcase. This tip will make it much less likely you will have any leftover water drops on the seat, so you can avoid a pool of excess water collecting in your suitcase!
3. Strong and Reliable Performance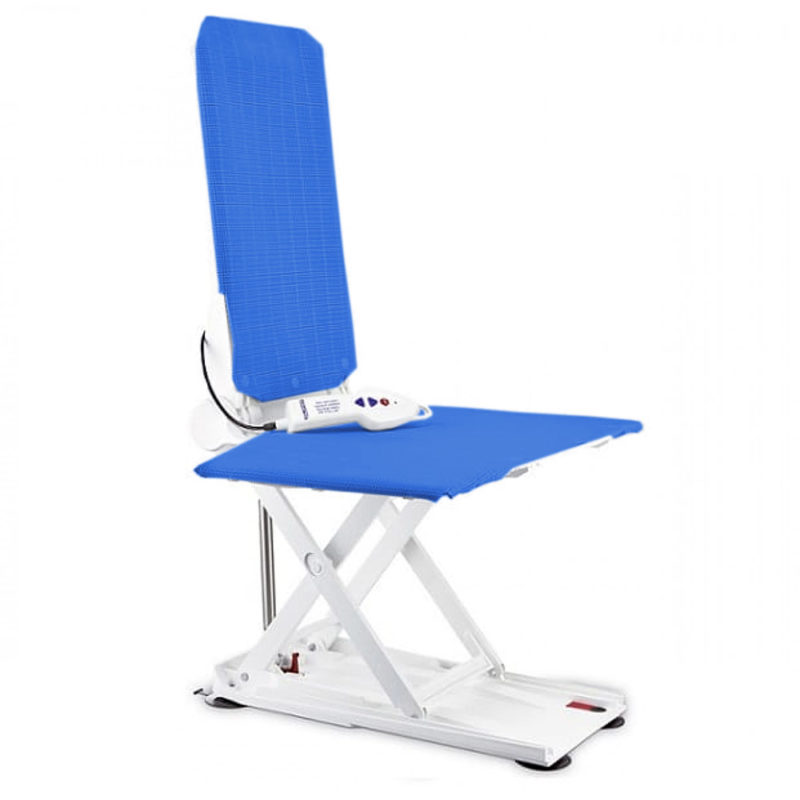 We have all had the annoyance of a problem gadget or poorly-functioning piece of kit around the home, but bath lifts need to function properly at all times. To do this, mobility aids are made by specialist companies and are subject to many standards and regulations – policed by a robust legislative authority.
There are better or more reputable brands within the range of bath lift manufacturers. One very robust and reputable brand is Aquatec, and they created a bath lift called the Aquatec Orca XL, which is a good example of a reliable, performance-led bath lift. Aquatec is an established company, founded in 1990.
Whatever bath lift you select you can easily make it a bit more hard-wearing. The biggest tip is to go easy on the mechanism and only press the buttons to raise or lower yourself into the bath when you need to – this will help you to lower the possibility of ever wearing out or breaking the lift mechanism while it is in use.
4. Cost-Effective and Flexible Pricing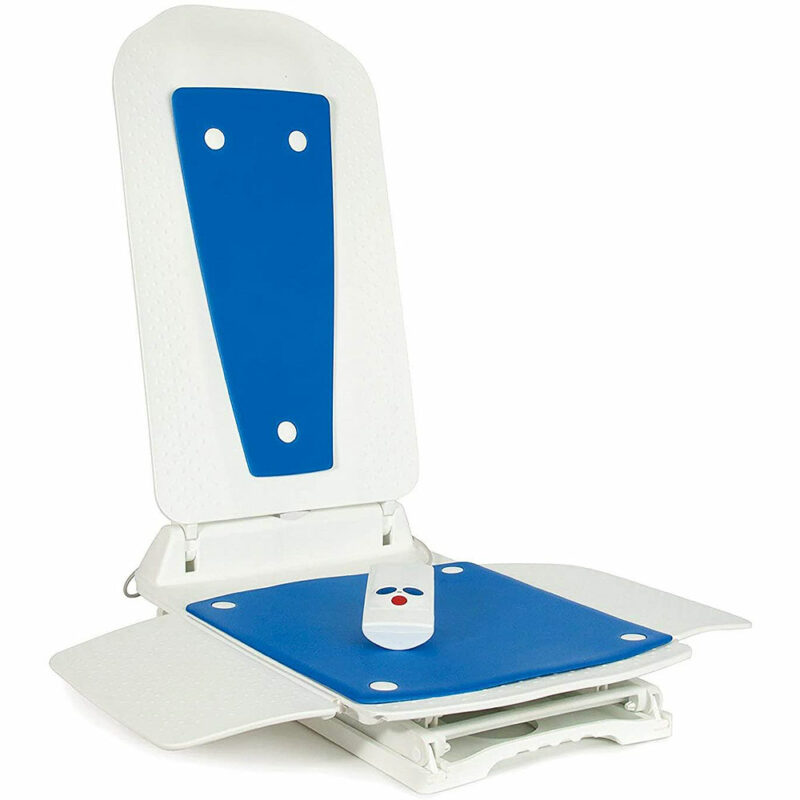 One of the best things about a bath lift is that you will not be investing vast amounts, as you would with larger, more complex mobility solutions such as scooters. However, bath lifts do use some difficult to manufacture parts and often quite powerful lift mechanisms, so there are some moderate costs involved.
The lowest cost bath lift we stock is the KANJO Eco Power lift, which will suit most baths – including corner baths. It uses a very lightweight reclining frame, which features low-cost materials and keeps the price low. It is designed to be a movable, adaptable bathtub lift with convenient suction cups to grip the surface.
Often we provide flexible finance options for people, so you can still get your ideal bath lift. When you buy a lower cost bath lift, you will still need to make sure you have a good quality manufacturer and suitable product – so always be sure to use a provider with staff that can provide advice and guidance on product selection.
5. Luxurious and Indulgent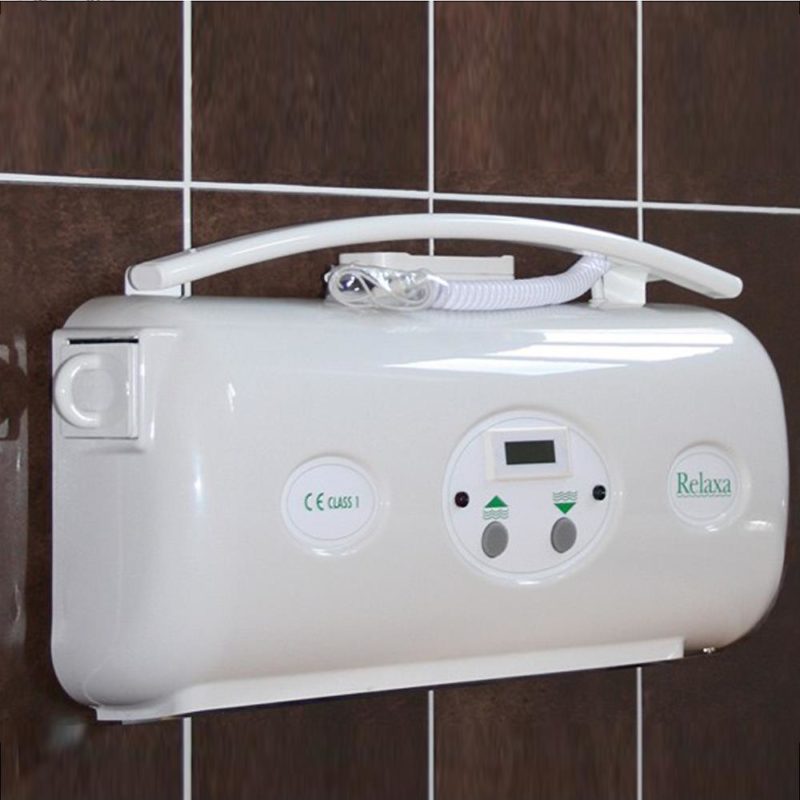 While a lower budget choice will certainly change your life for the better, you can also choose very advanced and highly comfortable bath lifts that tap into that luxurious, indulgent sense of well-being that bathing can inspire. Bath lifts do not normally lead to such an experience, but they certainly can in some cases!
A product such as the CR Relaxa uses a clever hoist design that will make it simple to completely hide the lift while it is not in use. The Relaxa winds away into its casing, and it also gives you an unobstructed view, which is great for anyone else who may be using the bath. This lift will make your bath appealing to all.
If you want to make your bathing experience feel more relaxing, indulgent or luxurious you can try using additional standalone bath cushions for extra comfort. You can also consider installing a walk-in mobility bath with a built-in bath lift, for purpose-built mobility bathing with the utmost safety and convenience.
Please feel free to view the video below, which demonstrates the CR Relaxa in action:
---
Purchase Bath Lifts With an Unparalleled Level of Aftercare
We have a reputation for excellent customer service, so if you choose to buy your bath lift or other mobility aids with us you will get top-notch aftercare for the entire lifecycle of your product. Our team also provides a secure fitting and installation service free of charge – so your bath lift will be ready to go!
If you need a bath lift then we are one of the leading providers in the UK. Please feel free to view the products we recommend above and the rest of our fabulous range of mobility aids. You can buy online or visit our Lewes-based showroom to learn more and try a product. 
You will see that we are a supportive and reliable team of experts when you get in touch with us today.