What is My Stairlift Weight Capacity?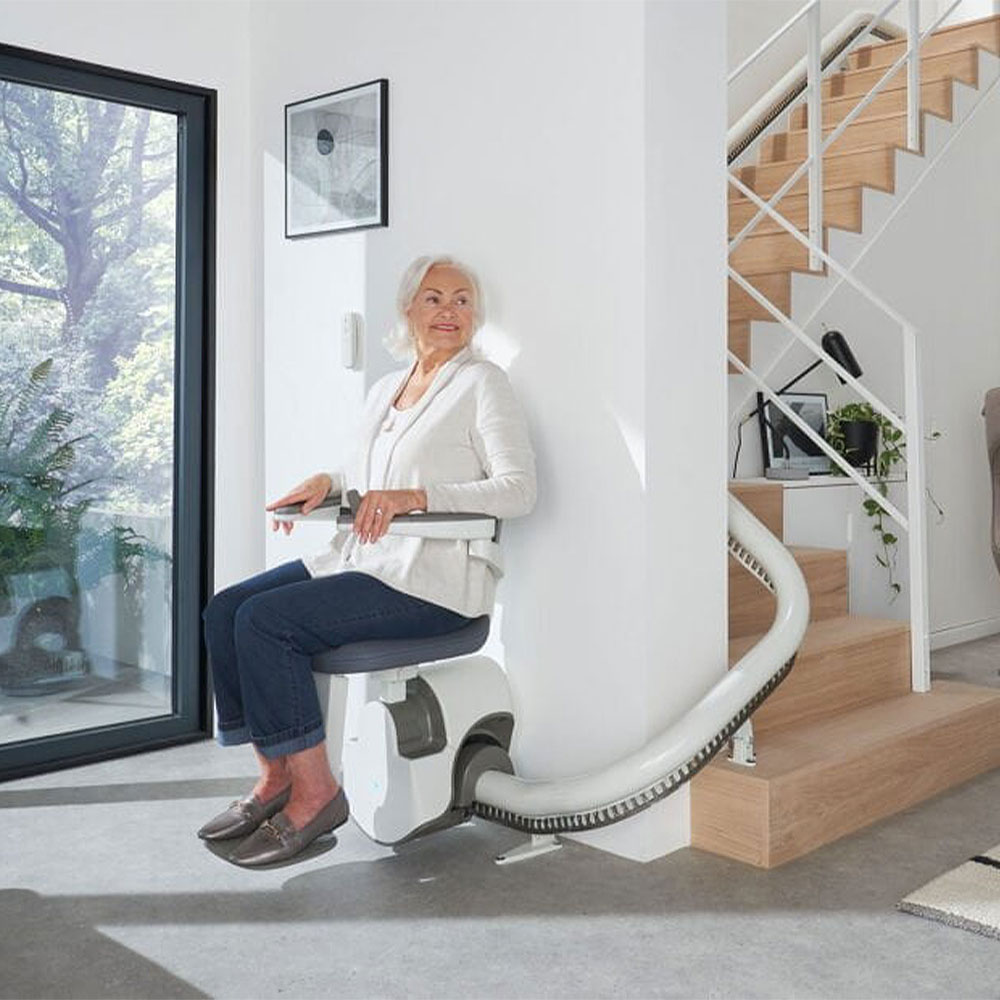 The weight capacity for your stairlift is the maximum weight limit it can hold. To find the stairlift weight capacity of your stairlift, simply look for a small plate on the side of the lift – this is where most manufacturers place instructions and guidance on weight capacity. Too much weight on a stairlift can lead to malfunctioning, bent or broken rails, or even complete breakdown.
Restrictions on stairlift weight capacity are different for different types of stairlifts, but they are normally around 20 to 25 stone. You should never exceed the weight limit of a stairlift.
Stairlifts may have a different maximum weight capacity for the following reasons:
Safety: A high weight capacity ensures that the largest number of users can operate the stairlift safely. For example, there may be many people living with mobility issues who need to use a stairlift in a public space so heavy-duty stairlifts are essential.
Costs: While they are ideal solutions for better mobility, sometimes there is a large cost burden to installing stair lift equipment. Using a low weight capacity, there is less need for lots of materials or powerful motors, so low weight-capacity lifts are cheaper.
Type of stairs and features: Curved stairs require curved stairlifts and outdoor stairs require outdoor lifts, so the type of stairs will influence the weight capacity of your lift. Features, such as a swivel seat at the bottom of the stairs, affect weight capacity too.
We offer top stairlifts and other mobility products at our Lewes showroom, where you will have a chance to try before you buy and get expert advice on stairlift weight capacity. You can also buy stairlifts online with free delivery and installation included. Get in touch if you have any questions.
Stairlift Weight Restrictions by Type of Lift

As leading experts in supplying and installing an outstanding range of stairlift products, including straight stairlifts, curved stairlifts, outdoor stairlifts and accessories, we can provide some insight on why they have different weight limits:
Straight stairlifts: A straight stairlift will usually have an upper weight limit of around 25 stone. Straight stairlifts have the benefits of a straight rail with no bends or dips, so they are typically the highest weight capacity stairlifts found in homes.
Curved stairlifts: Curved stairlifts often have a maximum weight capacity of around 21 stone. This lower limit is because, while curved designs are perfect for navigating the existing stairs in a house, the angles of a curved rail will require a bit of extra support.
Outdoor stairlifts: Outdoor, heavy-duty or publicly-used stairlifts are the highest capacity, they will have a weight limit of around 30 stone. With robust, heavy-duty outdoor frame materials and larger chairs, they are powerful and have high limits.
You can combine stairlift types, such as straight and curved, for use on a complex or intricate staircase. However, the weight capacity for safe use is set by the weight capacity of the rail section with the lowest weight limit – you cannot safely use part of the rail with a higher weight.
On all types of stairlifts, accessories such as swivel seats, lifters, seat belts, hinges and other additions may lower the total user weight capacity.
When Do You Need a Higher Capacity Stairlift?

There are several circumstances in which a high stairlift weight capacity will be necessary, as well as a few in which it will not be. These include the following:
Bodyweight; low weight users may find that stairlift weight capacity is irrelevant but higher weight users may need to factor this in when buying
Multi-user use; public stairlifts or stairlifts in hotels, shopping malls, restaurants or care homes will have a variable user weight, so a higher weight capacity is desirable
Type of use; stairlifts intended for outdoor use may require a higher weight capacity as they are often used by wheelchair users – therefore adding considerable extra weight
Curved stairlifts have the lowest weight capacity, so avoiding extras such as lifters and swivel seats may help to reduce the need for a high capacity stairlift.
How Much Weight Can a Stairlift Hold?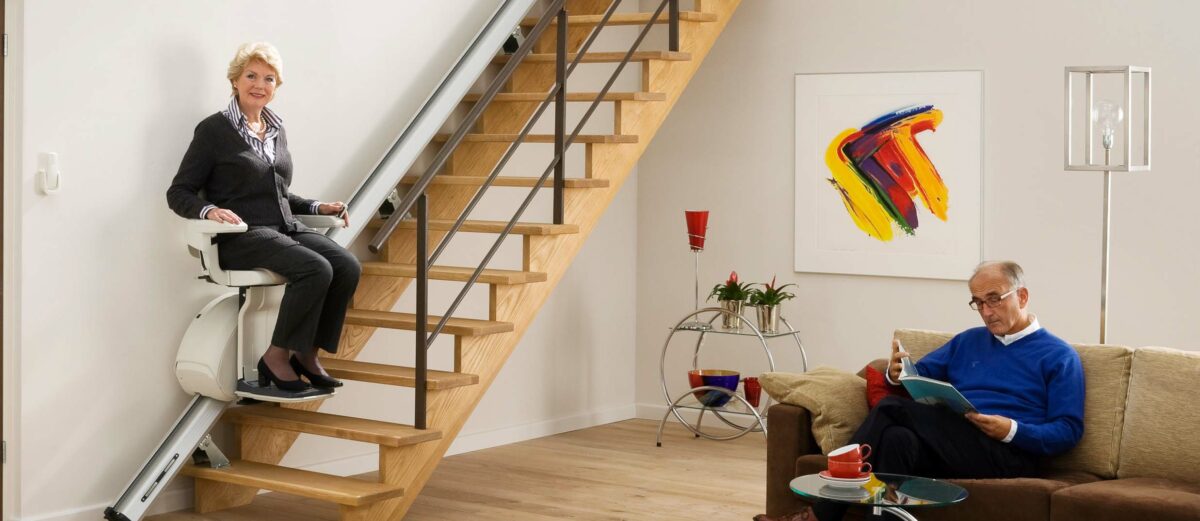 The maximum user weight on a stairlift is around 30 stone. Stairlifts may be able to hold higher weight, but this is unsafe and the manufacturer's weight limit should be checked if there is any doubt. Curved staircase lifts have lower weight capacity than straight stairlifts, due to the presence of angles and bends in the rail. Heavy-duty lifts have the highest weight capacities.
If you are unsure what type of stairlift is best for your needs, you can come to our showroom in Lewes to try out the different types and get expert advice. You can also simply buy your stairlift online – with free home delivery, installation and demonstration. When you buy with us you also get ongoing support and maintenance. Get in touch with us if you have any further questions.