What is a Wheelchair Accessible Vehicle (WAV)?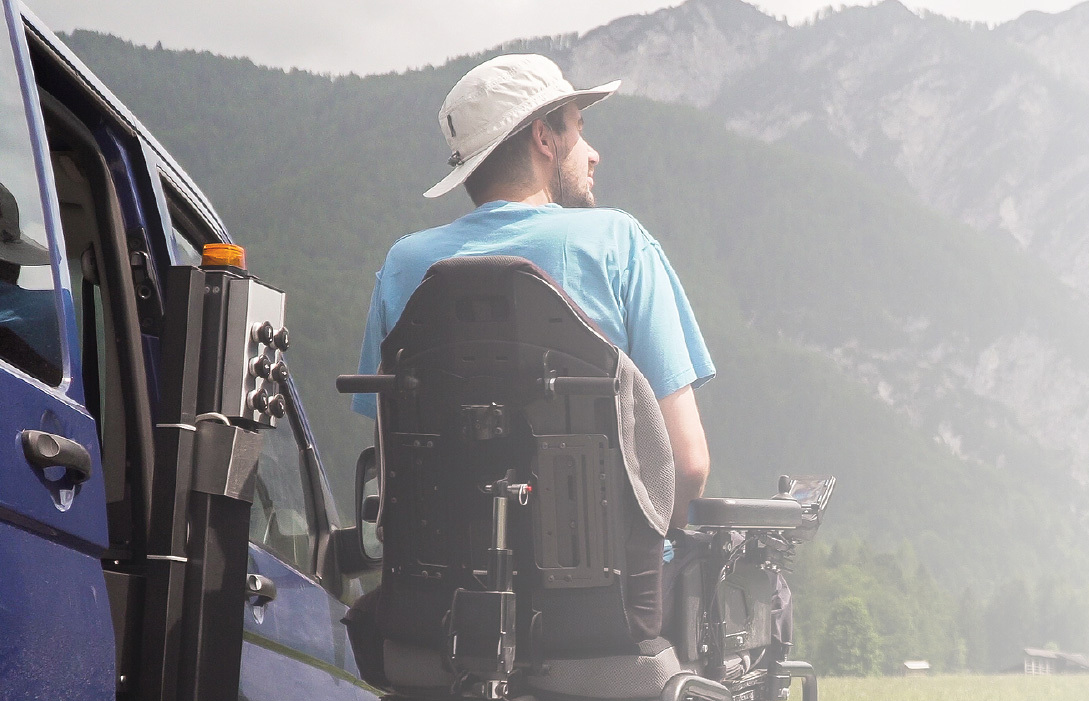 Wheelchair accessible vehicles (WAVs) are a type of transport, usually a small van, that is easily accessible to a wheelchair user. This means people with mobility requirements, such as older adults or those living with disabilities, can use the vehicle without ever having to leave their chair – typically by use of an extendable wheelchair ramp or lift. Some vehicles also use rotating chairs.
Safety and specification standards for accessibility in vehicles and elsewhere are set out in the Disability and Discrimination Act 1995. The benefits of using a WAV include the following:
Comfort: Getting into and out of a vehicle is one of the most challenging aspects of mobility for people who use wheelchairs. WAVs eliminate this often intimidating task and make it possible for people with mobility requirements to enter or exit unassisted.
Safety: The moment of switching from a wheelchair to another seat can present danger, especially to a vehicle as you are usually outside and manoeuvring at a height that may cause injury in the event of a fall. WAVs will remove this worry entirely.
Freedom: A sense of liberation is probably one of the most significant benefits of a WAV, and other mobility solutions, which will empower wheelchair users to continue with their normal lives and daily activities. Wheelchair users can drive WAVs alone.
The question of "what is a wheelchair accessible vehicle" can raise further questions to many people, but if you need help or assistance in understanding the right mobility equipment, we can help. You will see that our friendly, professional and highly-knowledgeable team members are there to answer questions and find the perfect solution when you visit our showroom in Lewes.
Our mobility products are available with free delivery when you buy online, so you never have to worry about shipping costs – even for large and bulky items. Please feel free to get in touch with us if you have any questions about a specific product or any trouble buying.
More Information on Wheelchair Accessible Vehicles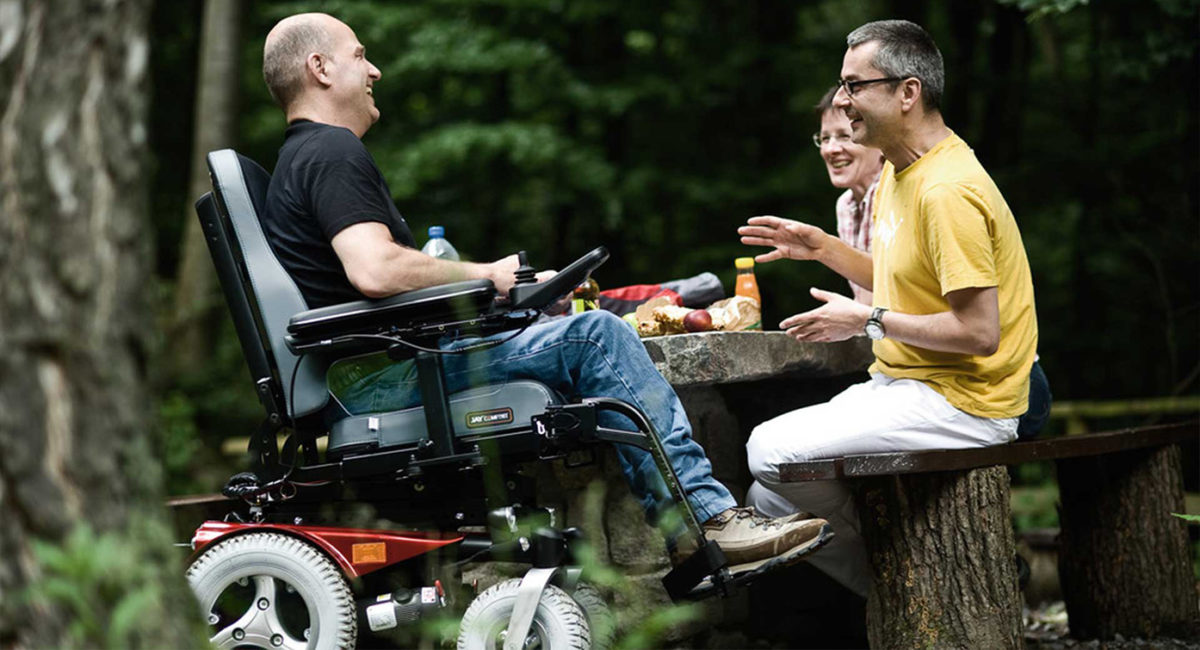 We provide many electrically-powered and manual wheelchairs, mobility scooters and other equipment, so we are well-placed to provide some more information on WAVs.  There are two main types of WAV, one where the wheelchair user is the driver and the other where the wheelchair user is a passenger. Driving while in a wheelchair is achieved by using hand controls.
There are two main types of WAV, defined by the entry method for the vehicle, which will have either side-entry or rear-entry access – each has a few advantages and disadvantages:
Side entry: For wheelchair users who are looking to drive their vehicle, side entry is the only option. Side entry is also good for having a wheelchair user as a front passenger, so it is often seen on larger taxis. Side entry will usually use a lift, so it can be more expensive to incorporate into a vehicle – but can be used in high-traffic areas.
Rear-entry: Wheelchair passenger WAVs use the rear entry for access method as it is a wider entry point – so it is safer and more convenient. The rear of the vehicle is capable of handling a large weight capacity, so it is good for WAVs with multiple users. Rear-entry WAVs mostly use ramps, so they are difficult to use in high-traffic areas.
Rear entry lets you use a manual ramp, which can lower costs but often also requires reinforced suspension. Side entry is a bit more complex but allows you to drive, as well as the option of removable seats when wheelchair access is not required. Seats can be stowed in the rear of the vehicle when a wheelchair is in the front passenger seat position.
How Do You Make a Car Wheelchair Accessible?
Conversions of an existing vehicle are typically achieved by lowering the floor height, modifying seating, adding external access capabilities and kneeling functionality. Kneeling is where the suspension lowers to a more accessible angle, allowing a wheelchair user to get in more easily.
Some vehicles are available with wheelchair conversions directly from the manufacturer or WAV dealer. A notable model is the Volkswagen Caddy, which is easily convertible into a large WAV suitable for several wheelchair passengers. WAV conversions must undergo stringent testing.
While many standard cars may be accessible to wheelchair users by lifting themselves using an external lifting device or their strength, this is not a WAV – as the person must get out of their chair to enter or exit. Non-wheelchair accessible vehicles can be fitted with hand controls too.
What is a Wheelchair Accessible Vehicle Alternative?
If you are not planning to convert a vehicle to drive, we have special ramps that allow wheelchair users to travel as a passenger in the gap behind the rear seats of a vehicle – so long as there is sufficient headroom. These mobile ramps are ideal for larger cars, people carriers and minivans.
The following are some of our top ramp products, which are extremely useful as they allow for wheelchair access to a vehicle without any type of modification: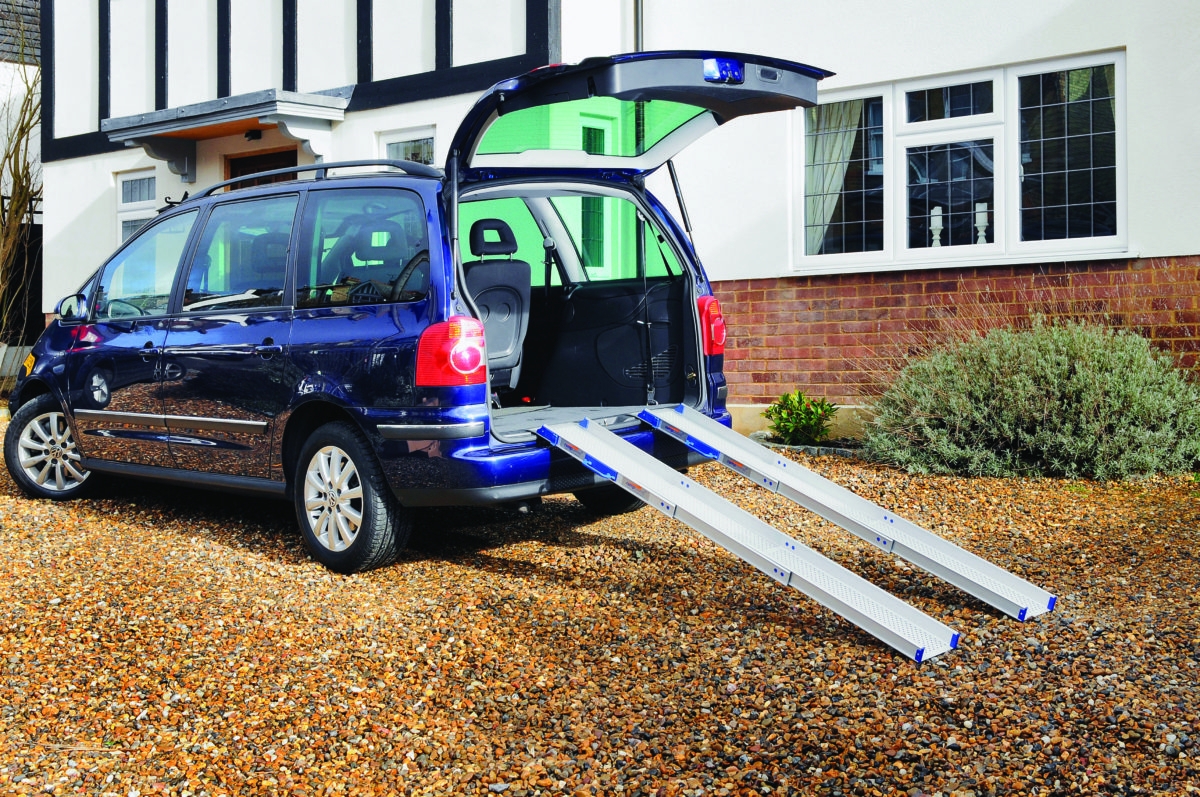 This channel ramp gives you access to vehicles with unlimited adjustability. Just place the ramp (available in two or three-section lengths) at the rear of the vehicle and use it as any other wheelchair ramp. You can collapse the ramps to stow in the vehicle – with up to 63 stone capacity.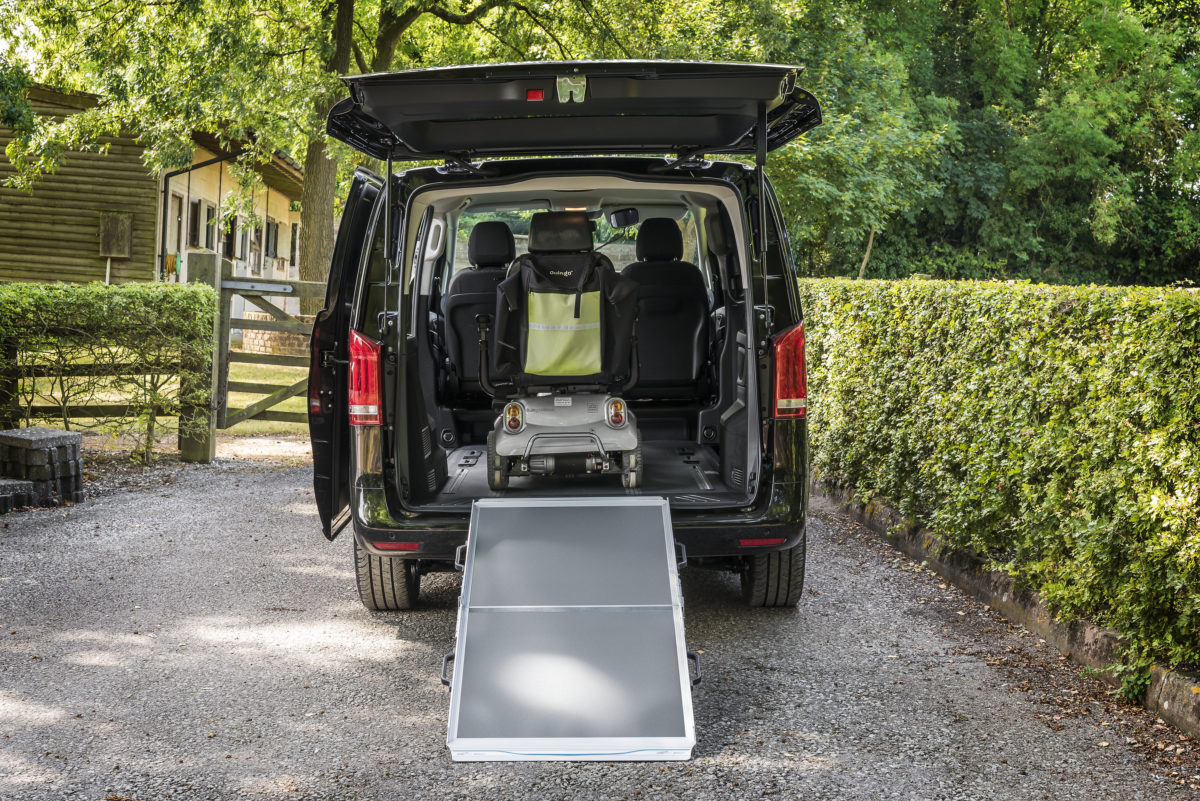 This folding ramp is simple and also very affordable in comparison to a WAV, with widths from 150 to 240 cm and weight capacities of up to 55 stone. It is a very easy-to-use ramp and unfolding it gives you rear access to any suitably-sized vehicle, ideal for a mobility scooter or powered chair.
There are limitations to the ramp access alternatives, compared to a fully-fledged WAV, but they do offer a simple, less expensive and easier method of access to a vehicle – so they are an excellent starting point for wheelchair users. This option is not suitable if the wheelchair user is the driver.
---
Buy Top Mobility Equipment Products Online

Adapted vehicles offer a seamless method of getting into and out of your transport, via lifts, ramps or rotating seats, and the ability to drive by yourself.  Separate ramps give you rear-entry access to the vehicle and are much cheaper than a dedicated WAV – but are passenger-only.
All of our mobility equipment comes with a free home demonstration and our team can also help with advice on getting equipment through the Motability scheme. Please feel free to get in touch with us to learn more about how we can help you find the perfect mobility solution.