What is a Class 2 Mobility Scooter and Should You Buy One?
A class 2 mobility scooter is a type of pavement scooter that is only used on roads when you are crossing them. This is in contrast to a class 3 mobility scooter, which may be used on the roads. The defining characteristics of a class 2 mobility scooter are most notably their speed limit, which typically reaches a top speed of 4 MPH.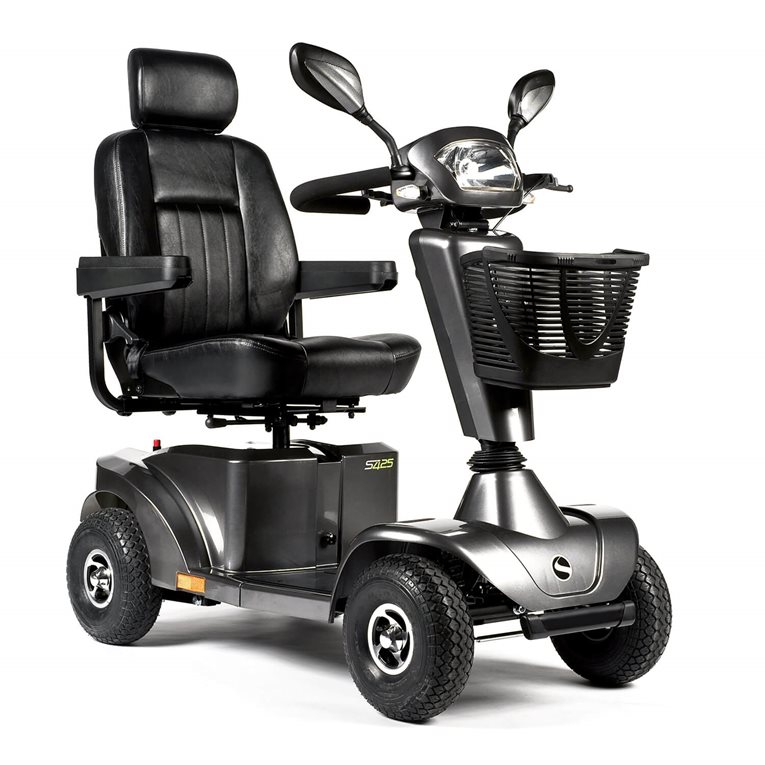 Mobility scooters can only be used in certain situations and under certain conditions, the most significant of these is the type of road. Class 2 and class 3 scooters can both be used on pavements, but only class 3 scooters are permitted on the road.
The UK government regulations for a class 2 scooter include the following criteria:
A maximum speed of 4 MPH
Suitable for indoor use
Portable, often foldable or collapsible for use as a car boot scooter
Used for short journeys, and consequently featuring much smaller and lighter batteries
Essentially, a class 2 scooter is the smaller type of scooter that you will see for sale. You do not require any sort of special license to drive a class 2 invalid carriage or any other class 3 vehicles – so you can drive every scooter class, as well as powered wheelchairs, with total peace of mind.
The rules and regulations can be confusing and difficult to understand. However, as experts in providing an extensive range of mobility scooters – we are well-placed to provide some reliable information on the subject. If you would like to purchase a class 2 scooter with top-quality aftercare in the UK please feel free to get in touch.
Should I Choose Class 3 or Class 2 Mobility Scooters?
When you are browsing the various mobility scooters available for sale you will notice a wide array of models, with many disorienting potential options for customisation and other extra features. At some point, you will have to consider whether a class 3 or class 2 mobility scooter is the right option for your needs.
The following are some considerations to think about when deciding on what class of scooter to purchase:
Price: Class 2 mobility scooters will usually be for sale at a lower price than class 3 scooters. The price is due to the higher speeds that class 3 scooters require, they are generally bulkier and more heavy-duty. As they are intended for use on the roads, class 3 scooters have stronger, more expensive materials.
Needs: If you are just starting in using mobility equipment, you may not want to spend a large sum and take some time learning how to drive medically necessary invalid carriages on the pavements. However, you might require a faster scooter for road use – so make sure you think of your needs carefully.
Location: A class 2 scooter is great for a city environment, but you can run into trouble in using them in non-urban settings. If you have off-road areas or places with no pavement nearby you should consider a class 3 scooter instead. Off-road scooters can help you to navigate problem roads and rough terrain.
Portability: If you drive a car or have friends and family that do so, a class 2 mobility scooter may be a better option as you can more easily transport it in a car boot. Many class 2 scooters are available with neat folding functionality, which can make taking them around much easier and more convenient.
Choosing the right scooter can be a bit of a headache, and it is easy to get bewildered by the selection on offer. One thing you should try not to think about when choosing is appearance, as aesthetics are always second to functionality when it comes to mobility equipment. Think about your needs and use this as a focal point.
Whether you drive a class 2 or class 3 scooter – in ideal conditions, you should try out your scooter before you buy it at a showroom. This way you can get a feel for what the scooter will be like to ride, find a model that suits your requirements and make sure that you are happy with the scooter and its capabilities. Try before you buy.
Are You Looking to Buy a Class 2 Mobility Scooter?
While class 2 mobility scooters can only be used on pavements and have a much lower speed limit than class 3 scooters, they are still very useful and will provide a safe and comfortable riding experience. Class 2 mobility scooters also have the added benefit of being cheaper and lighter than their class 3 counterparts.
If you are unsure about what type of scooter you should buy, you can ask a qualified professional to help you. Our knowledgeable team is at your service and happy to guide you through the process of selecting the perfect scooter. We have a very wide range for sale in the UK, so please feel free to get in touch with us to learn more.