What Are Walk-in Baths and How do Walk-in Baths Work?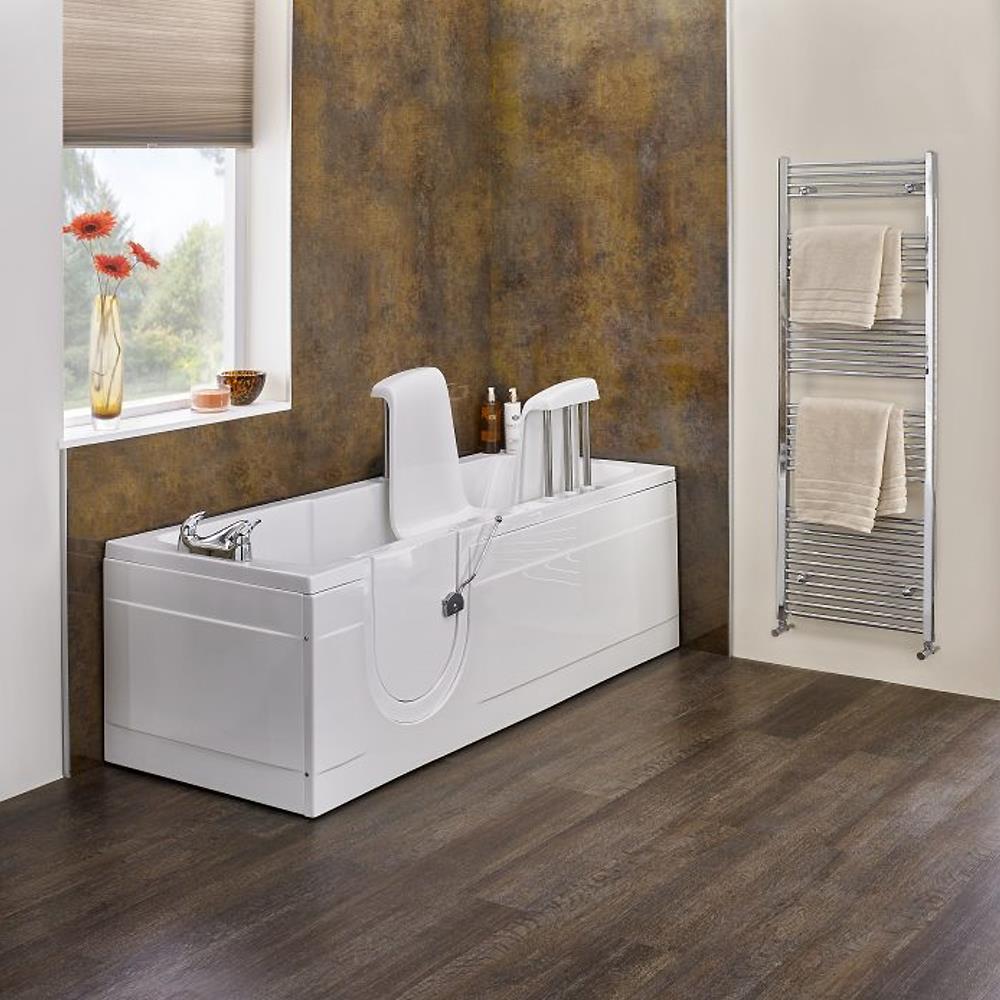 People use walk-in baths to bathe with peace of mind when they have mobility issues. Walk-in showers and walk-in tubs typically use temperature controls and a watertight door to enable the user to step into the tub without the slipping hazards of traditional baths. 
If there is one thing you need to know about how walk-in bathtubs work – it is that they are not meant to be filled before you get into them!
Whether you choose full-length walk-in baths or a taller, sit-in easy access bathtub with a watertight door, they essentially work using the following simple steps:
Step into the tub: You will open the door, step over the very low threshold, which is much easier to get in than traditional baths. Most walk-in baths have extra grips in the basin for more stability – you can add your own too.

Close the bath door: The next step is to firmly close the bath door, which is watertight and capable of handling very high water pressure. Many doors have sealing levers that pressurise the rubber between the door and bath.

Turn on the mixer tap: You fill walk-in baths with a mixer tap, which are thermostatically controlled to make sure hot water is at a fully stable temperature. Mixer taps are key safety features for all mobility bathing.

Sit down: As you are now in the bath with a closed, sealed door and the mixer tap is running you can sit down while the bath fills with water. Some have powered seats that gently lift you up and down – or similar bath risers.

Enjoy: Relax in comfort and safety, bathing as you normally do. Some of the nicer mobility baths have special jets, designed to soothe your muscles and improve your joint flexibility for easier, looser movements after you get out.
Upon completing your bath you can simply unplug the bath plug and drain the water. When the water is no longer above the door threshold you can open the seal of the door and step out of the tub. That's it! Simple, safe, easy-access baths!
How to Choose the Right Walk-in Bath for You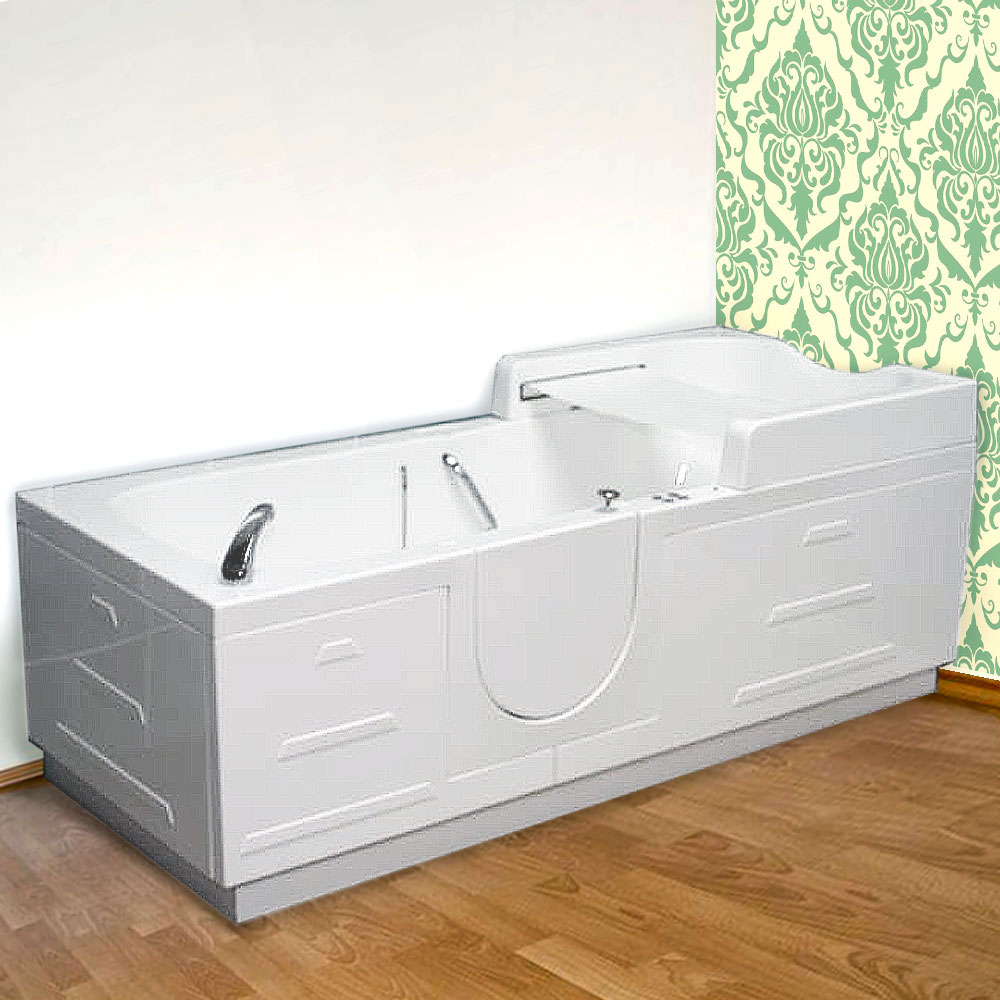 When you buy a walk-in bath you understandably want to make sure you get a high-quality product. However, choosing can be difficult – and you may need some expert advice on picking the right walk-in bath for your needs.
However, you may have to think about the following when picking a walk-in bath:
Shape: You can get a full-length bath that will be quite reminiscent of traditional baths, alternatively sit-in baths can be a less costly but also a space-saving option. Many walk-in baths will fit traditional bath footprints.

Seat: Even though you can step into the tub easily the seat type will often be key to the comfort you experience. It is sometimes a matter of personal taste to have a seat or riser but mobility needs may also guide your choice.

Shower: You can easily add a shower to your walk-in bath, and walk-in shower baths have much better functionality. Walk-in shower baths are great for versatility but may be unsuitable for more severe mobility needs.
Whether you decide to get a walk-in bath, a walk-in shower or a dedicated wet room as your mobility bathing solution – you will need to consider a few things before installing. The following factors might influence your bath installation:
Space: Space is a big concern for walk-in baths. If you want to install a walk-in bath alongside a traditional bath – you may need to decide between one or the other. Full-length walk-in baths are always very bulky.

Price: The prices for walk-in baths vary substantially. Larger, more luxurious walk-in baths are much more expensive than sit-in baths. As a result, if you are just starting to try them a cheaper sit-in bath is often a better option.

Design: Some walk-in bathtub designs are likely to be a better fit for your current decor. You will also have the possibility of adding certain decorative customisations with some baths too – so this will also influence your choice.
There are a lot of different things to think about and it can be very difficult to decide, but choosing the right one to buy is always a challenge. The biggest factor in choosing is to balance the six above points to arrive at a considered choice.
Come and See How a Walk-in Bath Works or Buy Online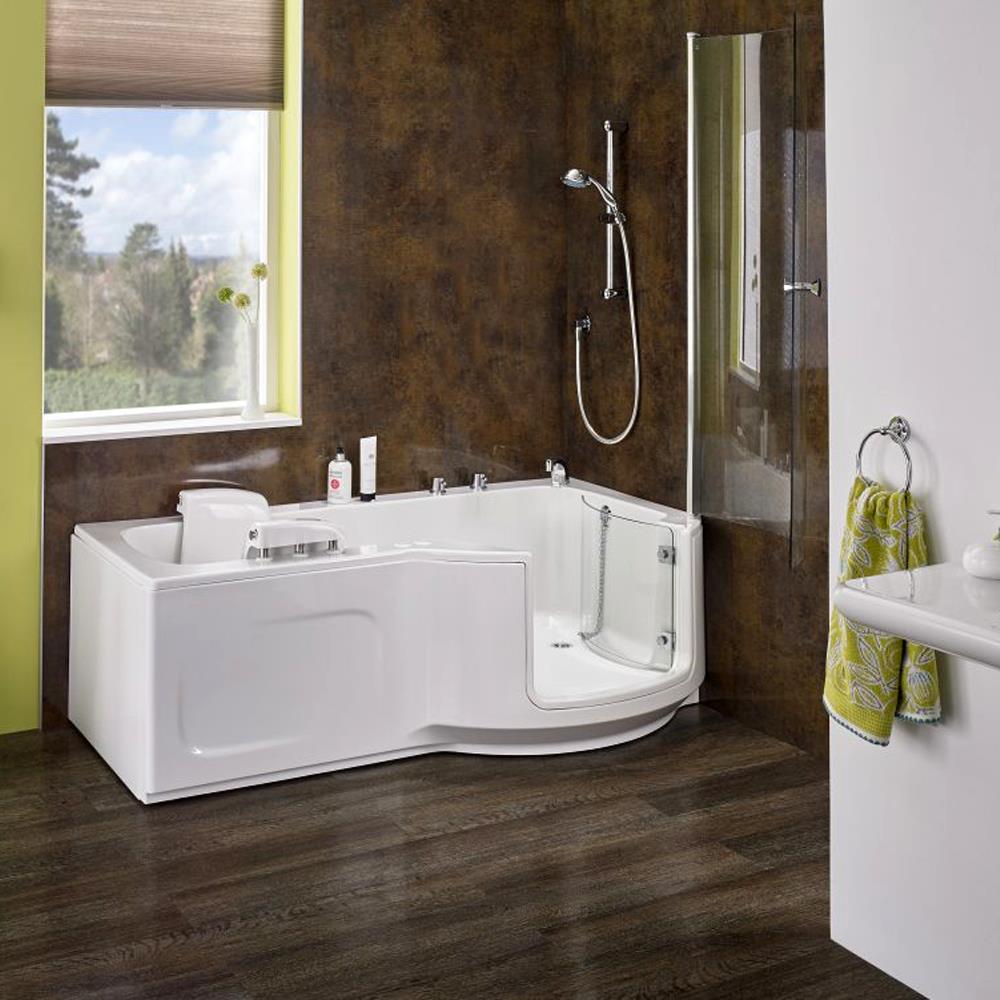 If you are in the south east of the UK and want to answer the question of how do walk-in baths work for yourself – you can visit our showroom! We have many types of walk-in baths and other mobility bathing solutions available for sale.
We offer free delivery, installation and demonstration of all our products – with lifelong aftercare. You will see our friendly and knowledgeable team when you come and visit us or get in touch with us to learn more about walk-in baths.