How Riser Recliner Chairs Will Enhance Your Quality of Life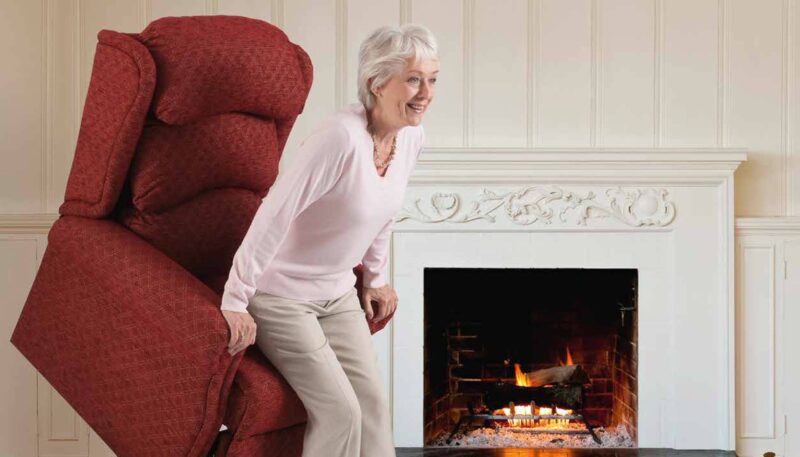 The use of electric riser recliner chairs is a necessity for many older adults, as well as people living with disabilities – but there is also considerable demand for recliners wherever comfort is required.  
As these chairs help you to rise and recline with little or no effort, the benefits of electric recline adjustable chairs might seem pretty clear – especially when you consider people living with the effects of ageing, injury or other mobility issues.
However, there are many other benefits to riser recliner chairs that you may not have considered – these include some of  the following:
Joint comfort: Sometimes it is easy to get stiff in a chair, especially when sitting for long periods. However, a riser recliner will fit the exact contours of your arms, legs, back and trunk very comfortably and with even support, which will result in much less stiffness when you get up or down.

Multi motor functions: You can choose from several motor options, as well as other customisations, for a completely bespoke piece of rise and recline furniture. This means that if it's a sturdy footrest you need most you might select a more powerful motor and make several other custom changes.

Customisable upholstery, backs and accessories: Pretty much every design can be customised, and we are not just talking about upholstery. You can select from multiple back designs – such as waterfall, button back and many more, for tailored comfort. Accessories include remote controls.

Better circulation: By letting you sit up and down more easily the chair reduces the strain on your body, but the comfort and support of a precisely configured riser recliner will also allow blood to circulate better in your arms and legs when in the reclined position. This is a nice health benefit.

Luxurious comfort: Riser recliner chairs are designed to be ultra-comfy in addition to assisting with your mobility. As such, they are often an amazing piece of furniture to sit in – with tasteful designs adding a sense of luxury too. All chairs are usable by any person – be that a visitor or yourself.
Although we are now clear on the main benefits of recliner chairs, there is still a bit of explaining to do on the different types – as each type will come with its set of benefits. However, some types may not be appropriate for certain situations.
The types of riser recliner chairs that are suitable for older adults and people with mobility needs include the following:
Riser recliner armchairs: This type of chair, as the name suggests, gives you a slightly more upright seated position – similar to a chair in a home study, hallway or common area – but with the added benefits of a mobility chair. Riser recliner armchairs are useful in a living room or bedroom too.
Leather rise and recline chairs: Leather not only provides hygienic and comfortable protection for your seat – but also adds a great sense of luxury. The highest quality leather riser recliners look outstanding and feel like a bespoke upholstered piece of furniture, with a subtle and unobtrusive look.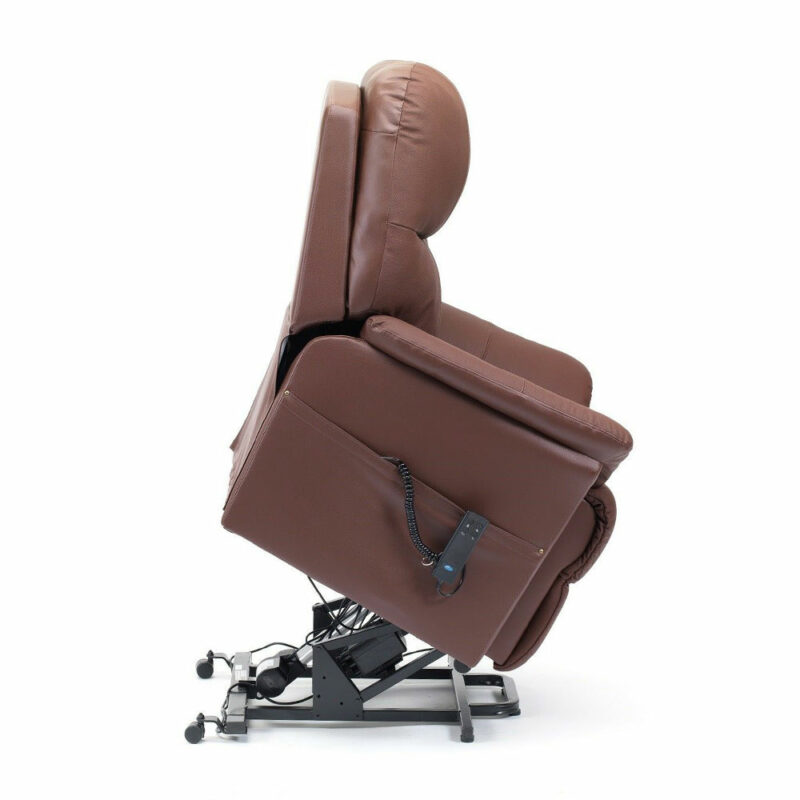 Fabric electric riser recliner: If leather is not your thing you can get a fabric chair – like an armchair, traditional riser recliner or perhaps even as a multi-seat sofa – all with mobility enhancements. There are a plethora of fabrics to match even the most demanding design tastes.
All of the above three types of riser recliner chairs come with a choice of a single motor, dual motor or even triple and quad motor mechanisms. This allows different parts of your chair to work independently, such as the footrest or lumbar support feature.
---
What are Some of the Best Riser Recliner Chairs in 2021?
When you buy any kind of mobility product, you want to be sure that you get a reliable and long-lasting result. As we see such a lot of chairs and other mobility equipment, we are in a good place to suggest a few dependable options.
Some examples of quality furniture from our range of riser recliners include the following, which will demonstrate a top-class design for each different type of riser recliner chair:
Camelot Tintagel

: A powerful dual motor riser recliner chair that is also an imposing example of an archetypical leather recliner at its best. You can tweak the motors for triple and quad motor functions – or single if reclining is less important. This chair also uses sweat-free Brisa synthetic leather.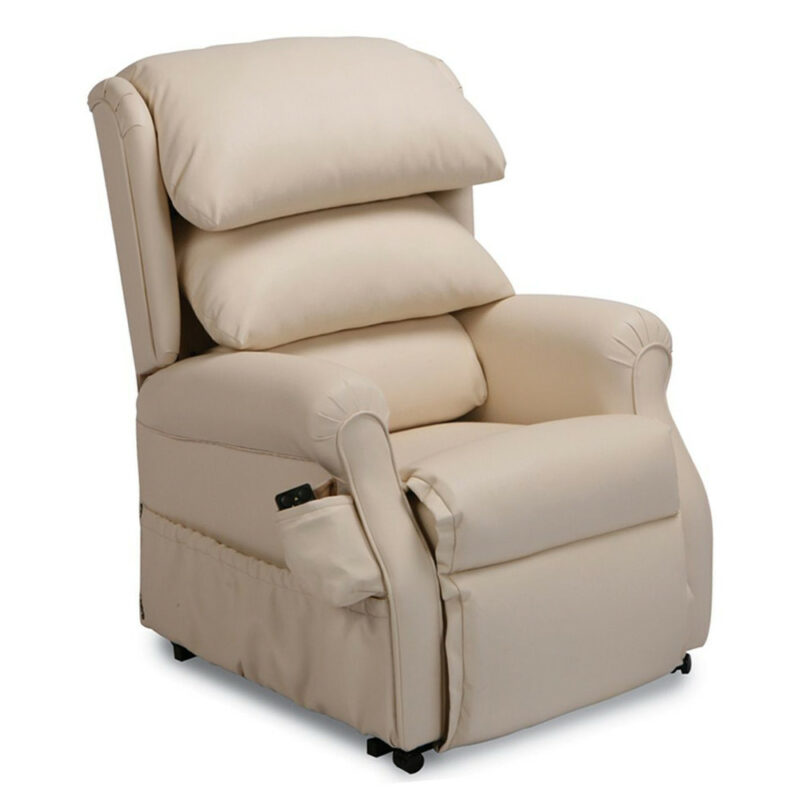 Cosi Chair Jubilee

: If you are interested in armchair style chairs, the Jubilee has a very supportive design – featuring nice wide and firm wings on each side for grip and resting your head. This chair also has a special tilt in place function, allowing you to move easily in your seat for maximum comfort.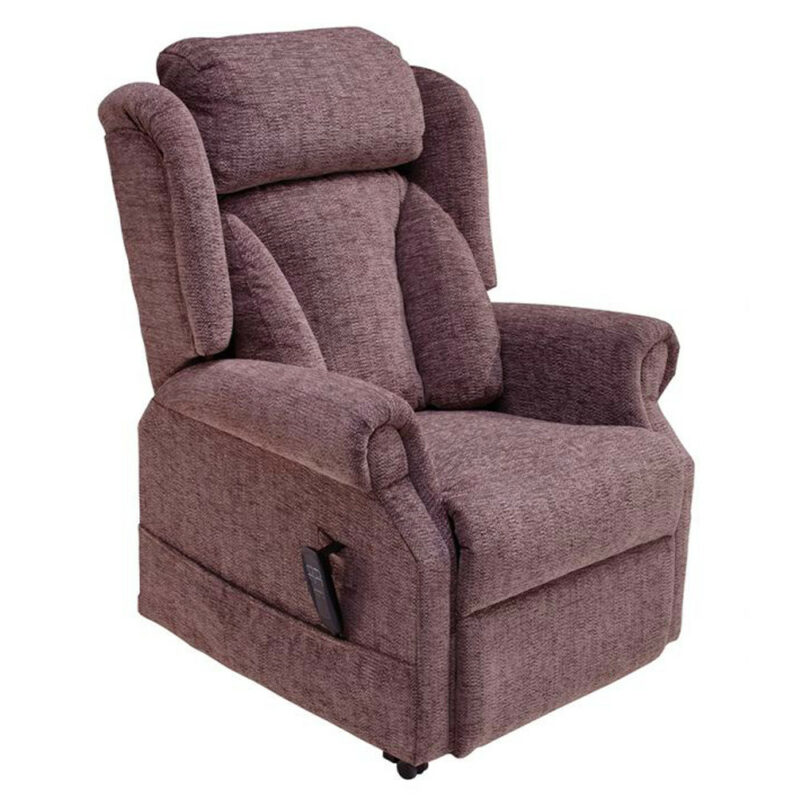 Drive Chester

: The Chester, made by Drive, is a chic example of a modern fabric-style mobility chair – with great levels of back support and top-class electric rise and recline features. It tilts you to your seat using its single or dual motor and an ergonomically designed three-tier waterfall back.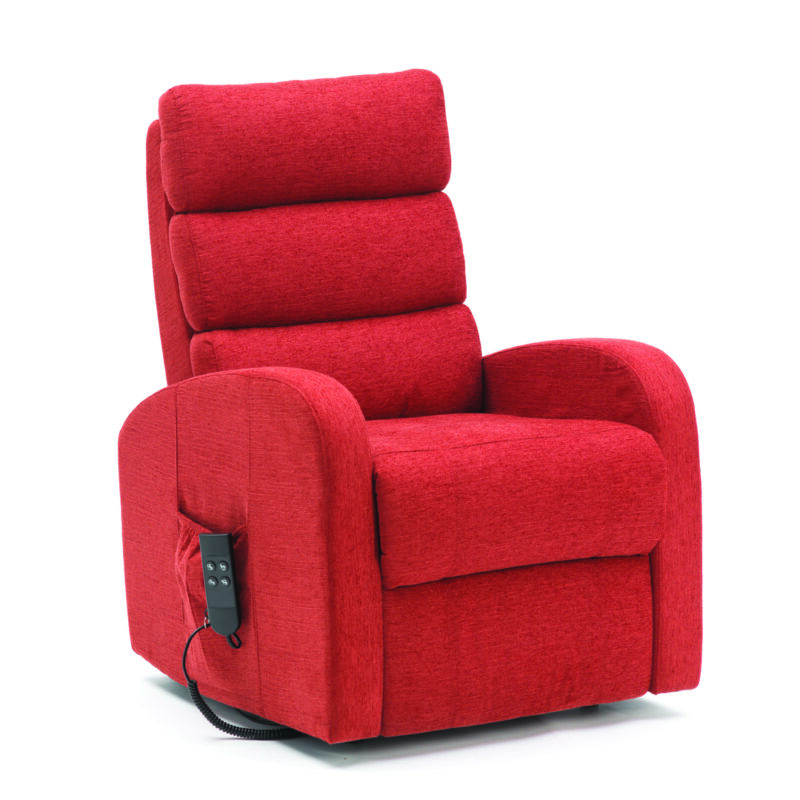 You will get the chance to see these superb riser recliner chairs in action when you visit our Lewes-based showroom. If you come to try out the chairs, we can also provide you with extra assistance in finding the perfect choice for your needs.
---
Amazing, Life-Enhancing Riser Recliner Chairs
As leading providers of a range of mobility equipment for sale across the UK, we come across many products such as riser and recliner chairs – so we have a great appreciation of the benefits they bring for older adults and people living with mobility requirements. Some that you may not think of at first.
You can get the benefits of riser recliner chairs anywhere in the UK mainland by buying online – with free delivery! You will also get top-notch aftercare and ongoing product support for the entire lifecycle of your item. 
Please feel free to get in touch with us if you have any questions about our outstanding riser recliner chairs or the services we provide.