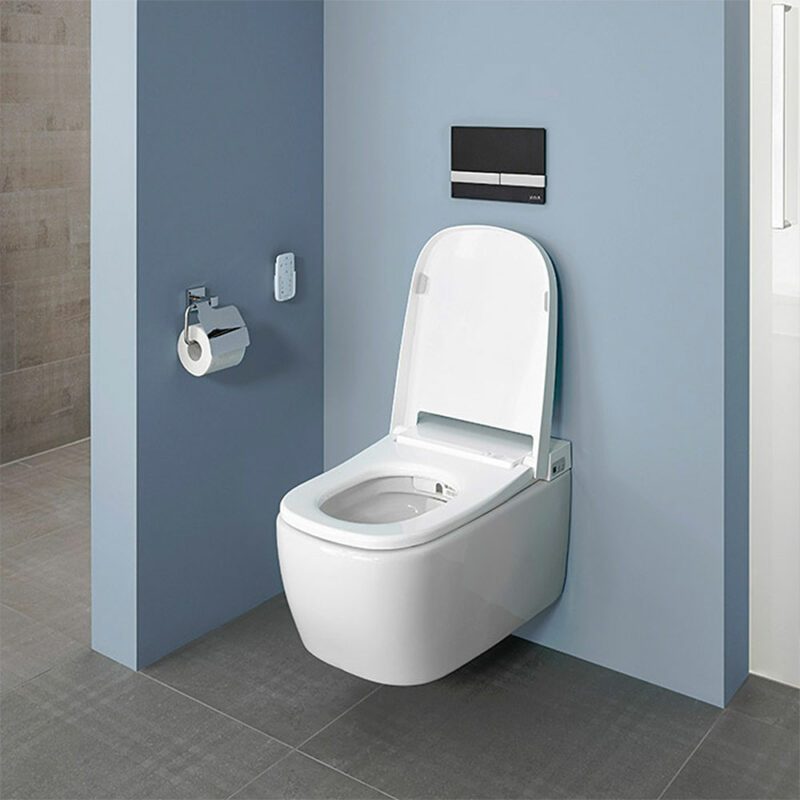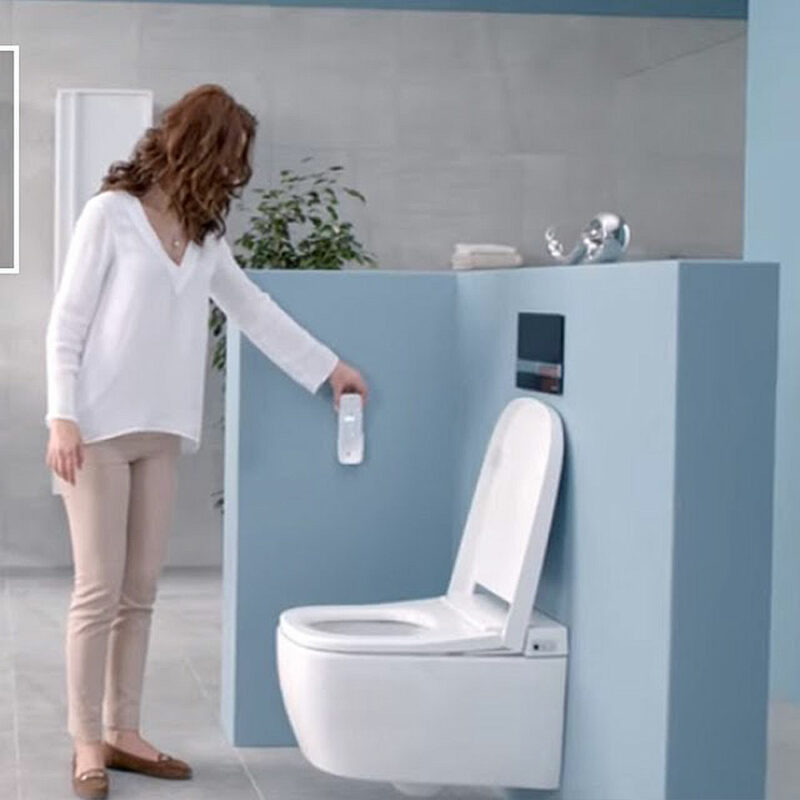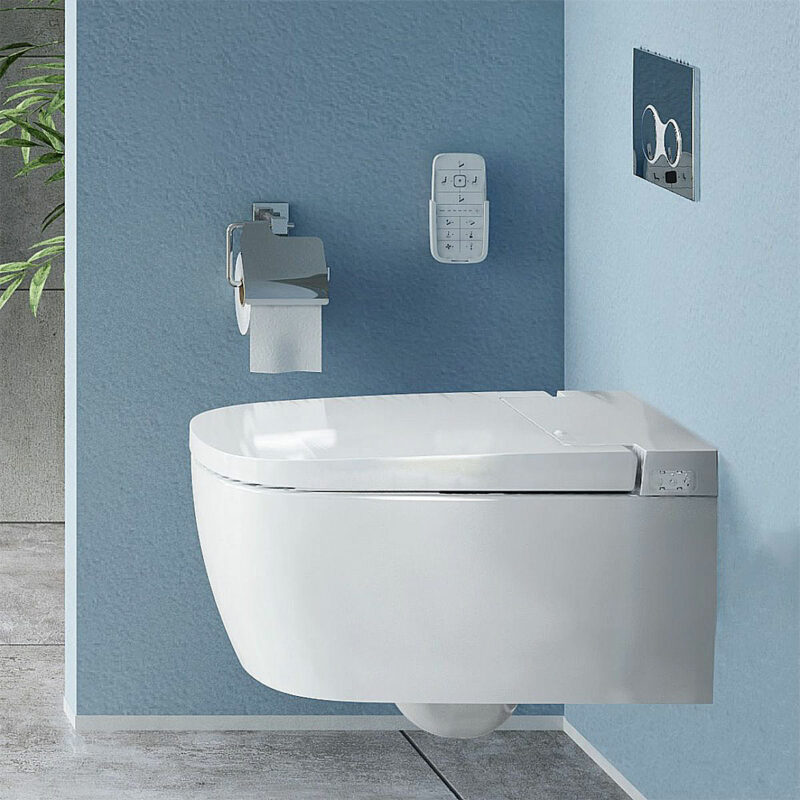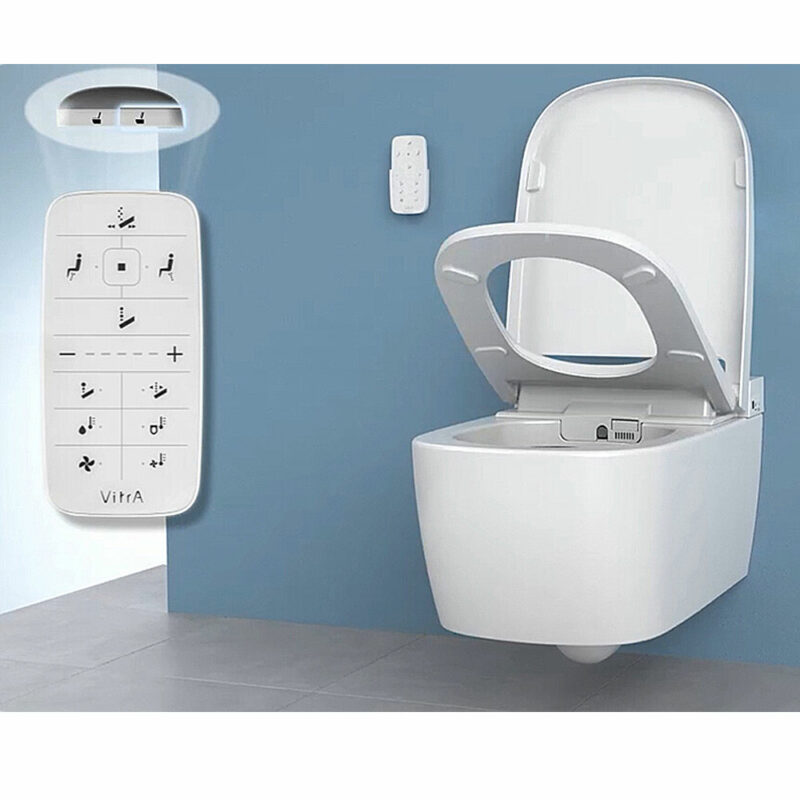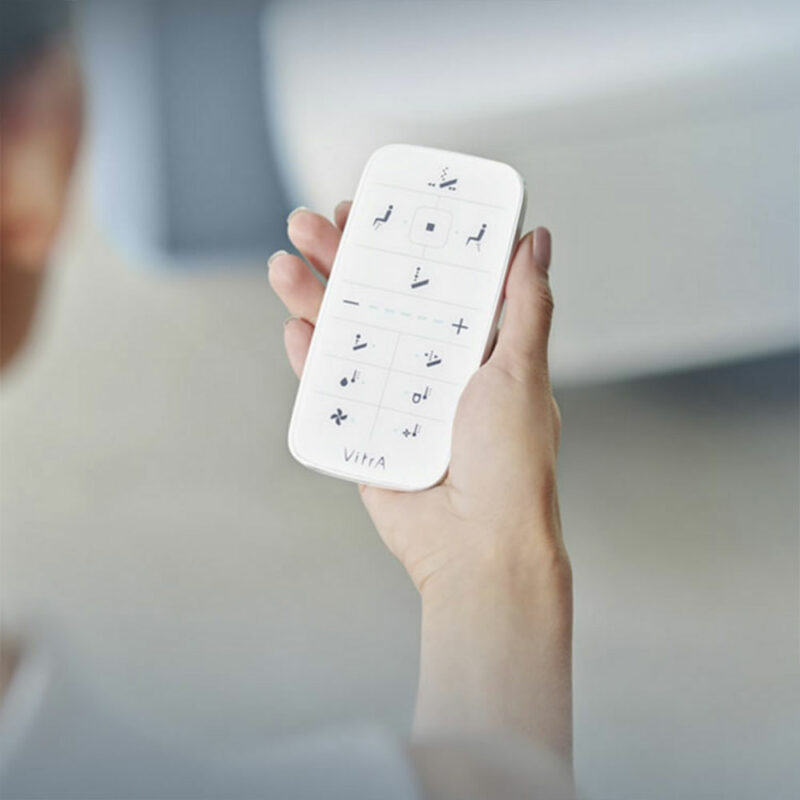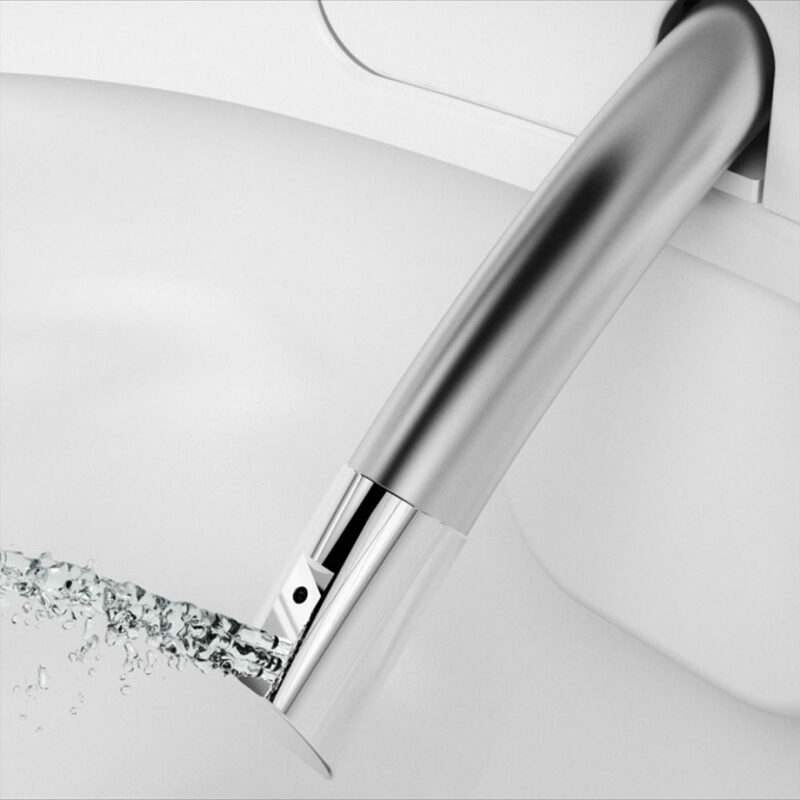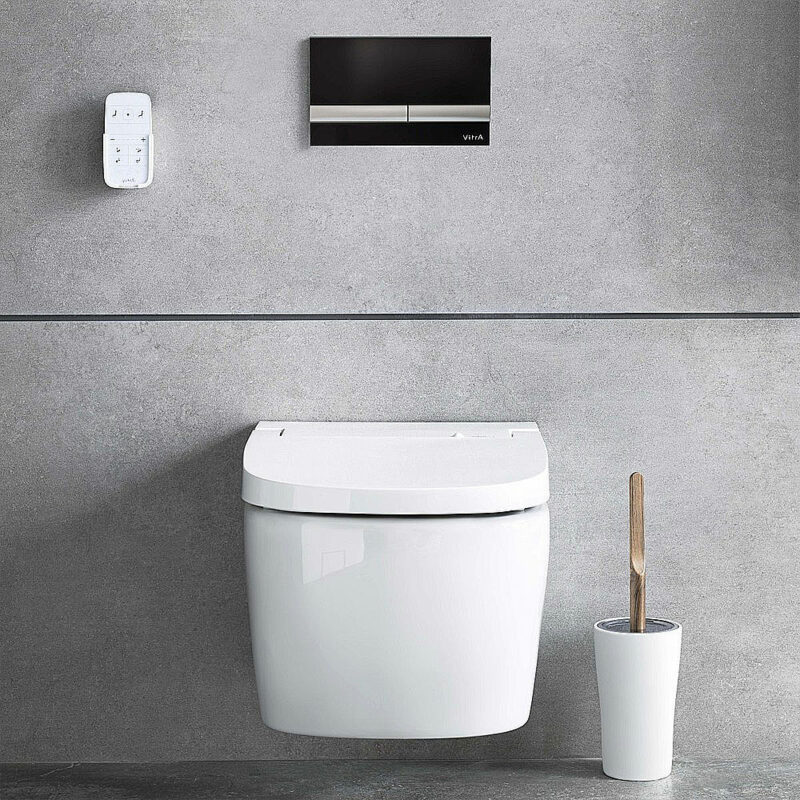 VitrA, V-Care Comfort
From £2,500.00excl. VAT
The VitrA V-Care Comfort is a superb intelligent shower toilet from leading bathroom brand VitrA Bathrooms. The WC is wall-mounted and has a rimless toilet bowl for added hygiene and easy cleaning, adjustable jet spray and soft closing heated seat, with remote control.
The adjustable spray can be alternated between a front or rear wash, and the nozzle position can also be altered. Other controls include the strength of spray and water temperature. The heated toilet seat can also be controlled with an increase or decrease selectable from the included remote control.
In addition to the ultra-hygienic rimless toilet bowl, the nozzle is also extremely clean as it is made from stainless steel and has a self-cleaning function, washing itself before and after each use. The design is minimal and chic, developed by German design studio NOA in collaboration with VitrA the outline is smooth and modern with no dust traps, enhancing any bathroom interior.
It is imperative that this product is correctly installed and commissioned – we can do this all for you subject to a free survey and quotation. No responsibility can be taken for incorrect fitting by others that leads to damage or safety issues.
Free UK Delivery*
*on orders over £100
Free Home Visits
and demonstrations
Monthly Finance
Available