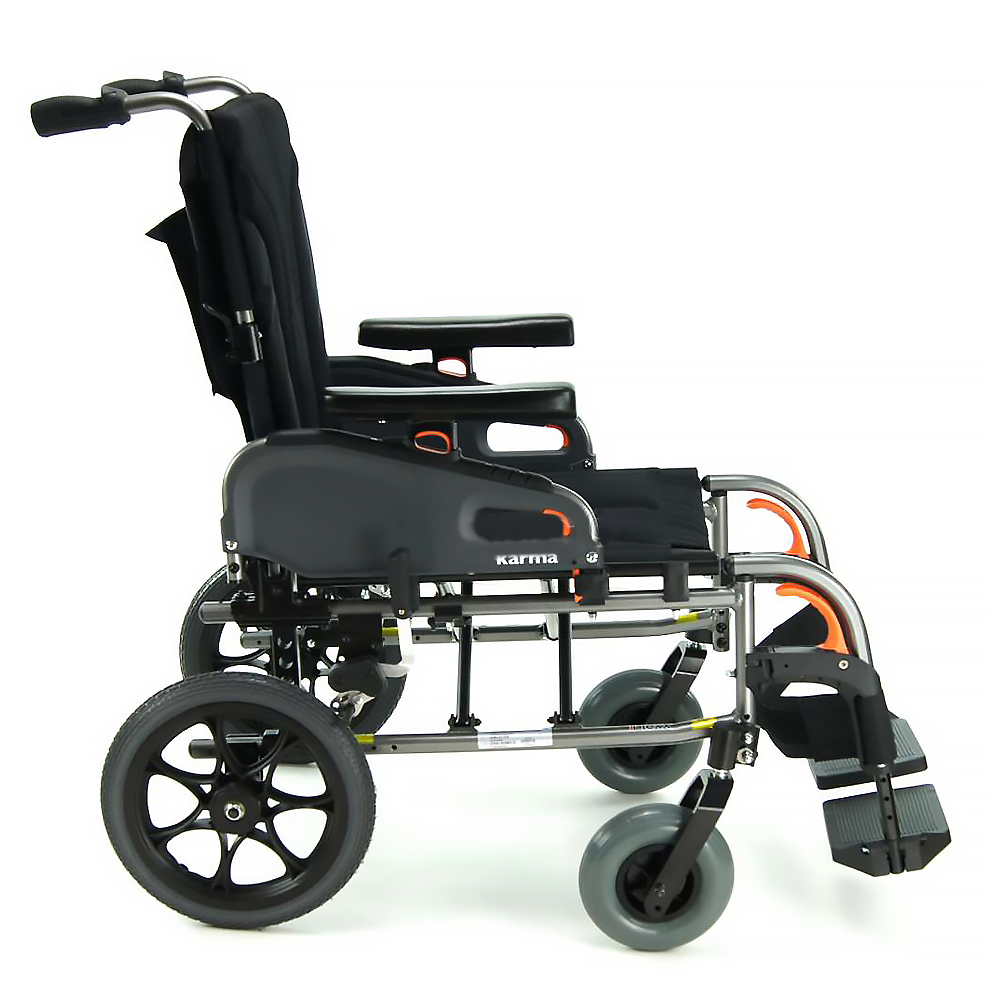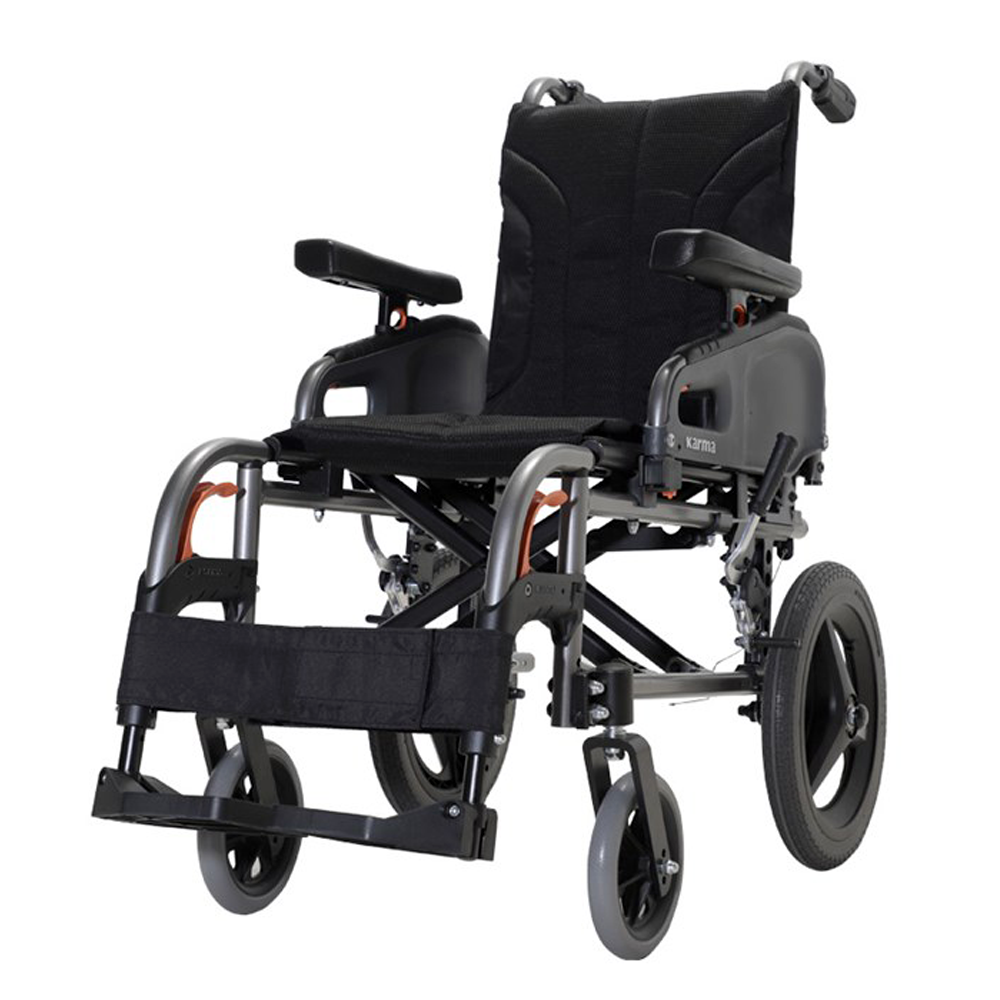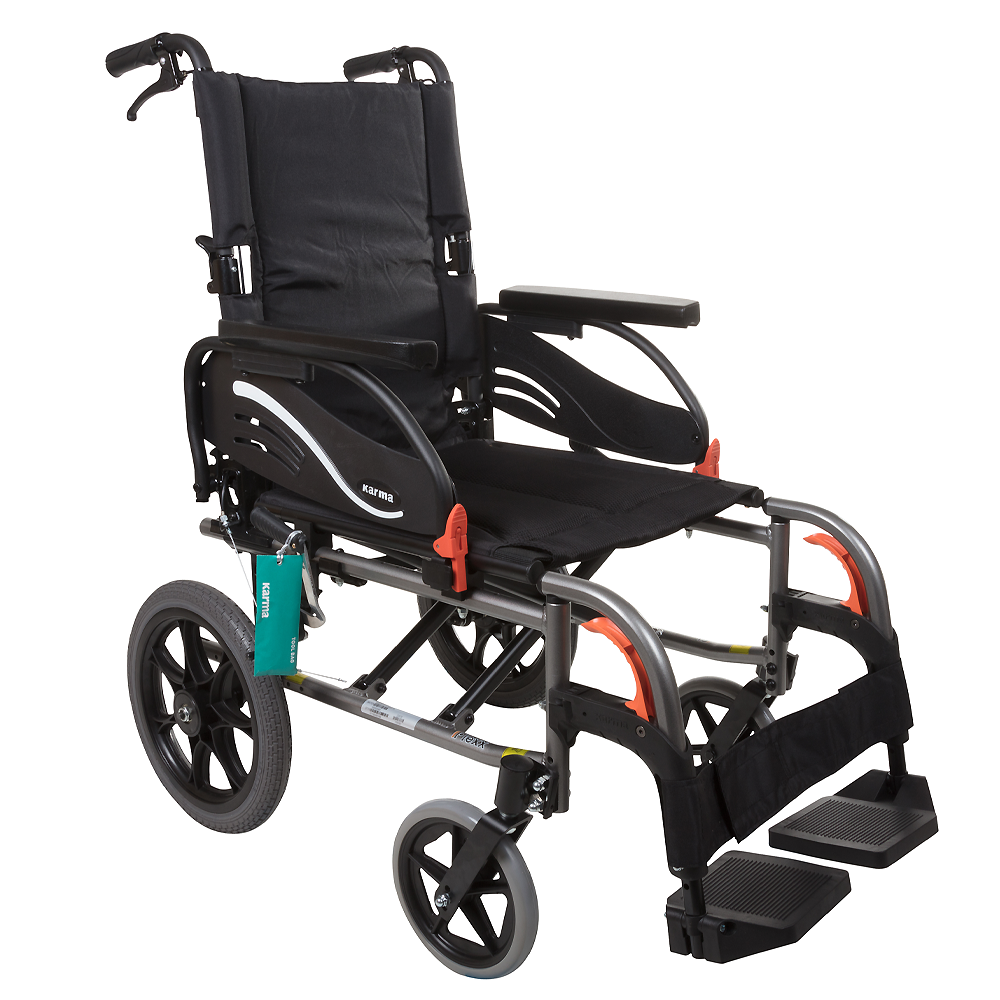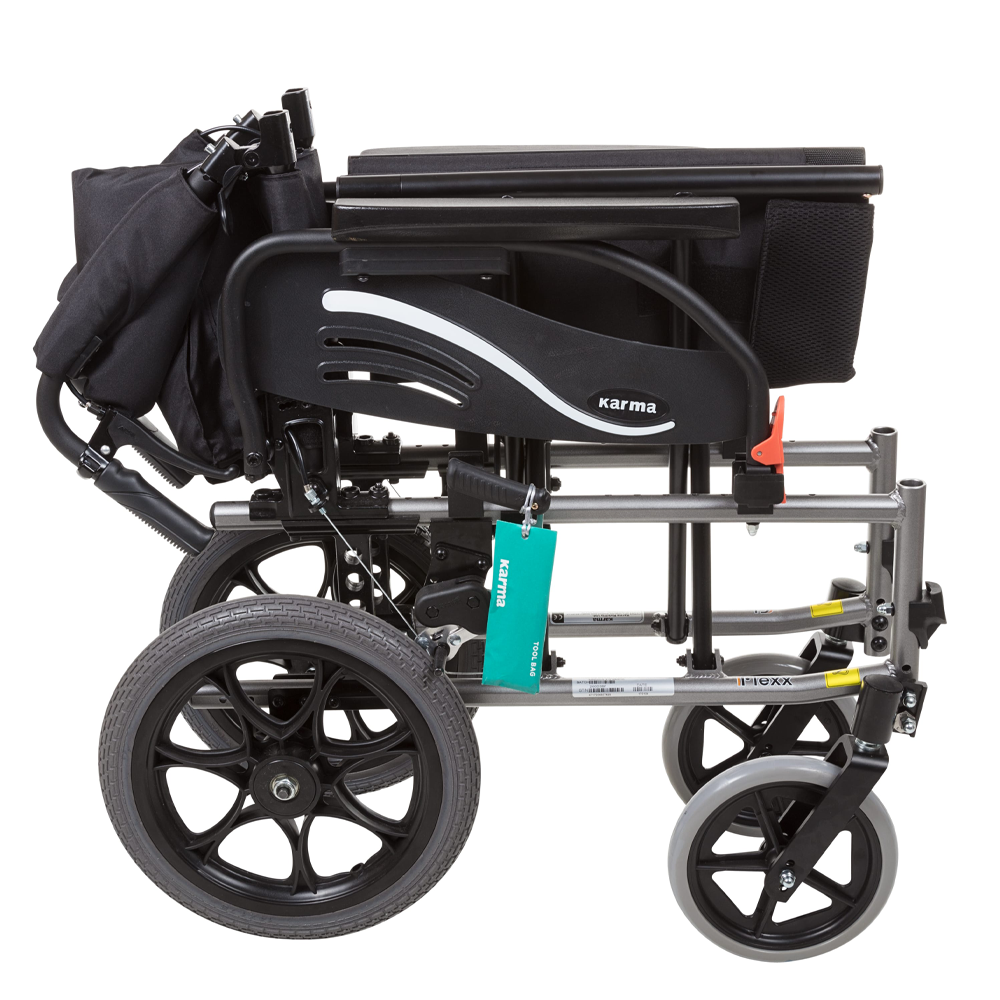 Karma, Flexx Transit
£795.00excl. VAT
Monthly finance from £20.49
The Karma Flexx is a highly adaptable wheelchair that combines adjustability with strength and longevity.
It's designed with plenty of adjustments to create flexible sitting to fit individual needs. Everything that is orange is adjustable which is nice and clear for both users and carers.
With ellipse-shaped frame design, the Flexx is not only stylish but also robust and durable. The configurable options of the Flexx include seat depths, seat to floor heights, backrest heights and backrest angles, castor fork angles and centre of gravity. It can be set up to provide optimal comfort and performance.
Free UK Delivery*
*on orders over £100
Free Home Visits
and demonstrations
Monthly Finance
Available
| | |
| --- | --- |
| Overall length | 84cm / 33 inches |
| Overall width | 57 - 68cm / 22 - 27 inches |
| Seat width | 40.6, 43, 46, 48 or 50.8cm / 16,17,18,19 or 20 inches |
| Seat depth | 46cm / 18 inches |
| Maximum user wieght | 20.4 stone / 130kg / 285.6lbs |
With Karma Mobility wheelchairs, you can expect expert equipment that is highly durable, practical and comfortable. The Flexx transit wheelchair is a great example of a highly configurable wheelchair with innovative features that allow the user to make adjustments for optimum use and comfort.
The lightweight aluminium frame makes the wheelchair easy to push and control. Some of the features provided with this chair include adjustable backrest height and backrest angle, flip back arm rests, seat depth and adjustable rear wheel position. The Flexx transit has been designed with the user in mind with a modern build and different seat sizes are available for this model.