What is Mobility Allowance? Rules, Rates and Claiming

The UK government provides a Disability Living Allowance (DLA), which will soon change its name to 'Personal Independence Payment (PIP)'. This includes a great mobility allowance – that makes claiming for equipment like scooters possible for people who cannot afford them.
The mobility allowance is available through the Motability registered charity. Motability is nominated by the Department for Work and Pensions to oversee government-funded leases. Leases are for the following types of mobility equipment:
Cars with hand controls

Electric scooters

Powered wheelchairs

Wheelchair accessible vehicles
Motability Operations Ltd is authorised by the government to run the Motability scheme. The 'Mobility Allowance' is what the government now calls the 'mobility component of Disability Living Allowance', but this will soon change to PIP.
You will only get the mobility component if, when using your normal walking aid, you have trouble walking or qualify for the following additional criteria:
Are completely blind and have significant hearing loss

Are completely unable to walk, such as if your mobility needs change and a walking aid such as a stick is no longer viable

Are only able to walk a small way without experiencing pain

Are severely sight impaired, and were aged between 3 to 64 years on 11 April 2011

Have health issues that may become worse when walking

Have mental or behavioural problems that push you into the highest rate of DLA

Have no feet or legs

Need assistance some or all of the time when you are walking outdoors
It can be confusing, which is why we offer assistance to people claiming their allowance through us to get our quality scooters and chairs. You will see our team and excellent selection of mobility equipment when you visit our fantastic Lewes-based showroom. Please get in touch with us if you have a question.
What Are the Rules for Mobility Allowances?
Our support of the Motability Scheme enables us to empower people living with disabilities. The scheme helps people who would otherwise be unable to enjoy the same levels of independence and freedom. However, there are a few rules in place to ensure that the benefit goes to those who are most in need.
If you are wondering how to claim for a mobility allowance, you must first make sure you qualify for one of the following benefits:
Armed Forces Independence Payment (AFIP)

Enhanced Rate of the Mobility Component of Personal Independence Payment (ERMC PIP)

Higher Rate Mobility Component of Disability Living Allowance (HRMC DLA)

Higher rate mobility component of Child Disability Payment

War Pensioners' Mobility Supplement (WPMS)
Claiming one of these benefits is essential for the process of how to apply for the mobility allowance – either for a mobility scooter or another vehicle. If you do not qualify or fall outside of these benefit claiming rules – or you have another kind of benefit – you may be unable to claim any kind of mobility allowance.
However, even if you do not qualify for the allowance, you may still be able to get a scooter or similar piece of mobility equipment. You can do this by using payment plans from equipment providers. See our 'Finance' page for more detail on the flexible plans our team can provide – without using the Motability scheme.
What Are the Rates for Claiming a Mobility Allowance?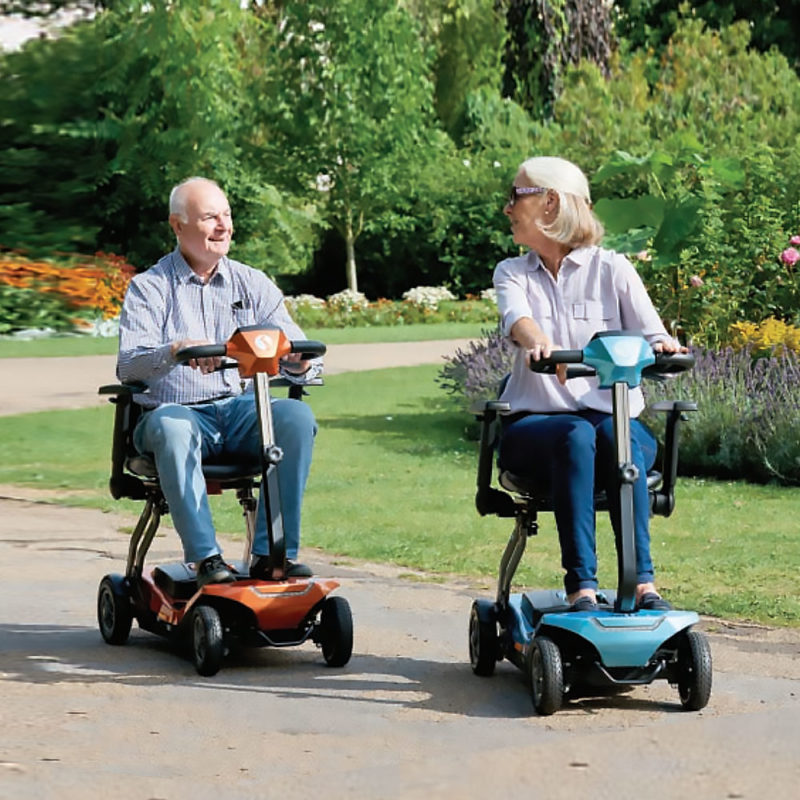 The rates set by the government via the DLA, soon to be PIP, are in two categories – higher rate and lower rate. These are daily rates and will usually be paid monthly. 
The lower rate is £23.70 and the higher rate is £62.55. You can check the government guidance for the latest details on rates.
Some slight deviations exist, depending on the type of DLA you claim. Notably, the War Pensioners' Mobility Supplement (WPMS), which pays rates of £69.85.
Please note that rates are subject to change as they are set by the government.
How to Apply for the Mobility Allowance
If you want to begin claiming either higher rate or lower rate DLA allowances you will now need to apply for PIP on the government website. Children under 16 years of age can still apply for DLA – again on the official government page.
You might currently receive DLA. However, as the process of how to claim is changing, you will likely soon get a letter for your current DLA claim instructing you on how to apply for the replacement PIP benefit. 
The government Disability Service Centre is a good port of call if you have any further questions.
Mobility Allowance Definition, Rates, Rules and Claiming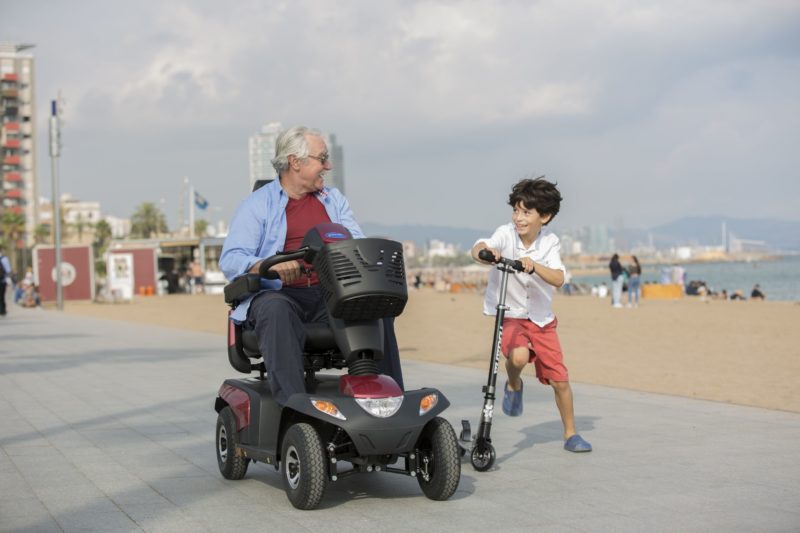 Many people of state pension age will be claiming some form of government allowance for their disability, mobility or care requirements. The mobility allowance is a part of several different benefits and is a general term with a few other names – you must qualify for one of these benefits to qualify for help.
Rates vary depending on your eligibility and you will take an assessment to claim your allowance. People who do not currently qualify for any assistance in leasing mobility equipment can use finance schemes that top providers offer across the UK. Please get in touch with us to learn more about our flexible finance options.