Can You Use Mobility Scooters on the Road?
Confused about Mobility Scooters? Are they Road-Legal? Here's Your User-Friendly Orange Badge Guide to Mobility Scooters and the Law

Have you just bought a mobility scooter? If yes – here at Orange Badge, we're extremely pleased. Not to put too fine a point on it, we think it will change your life SO MUCH for the better. Now you can leave the house when you please and as often as you need to; pop out to get a paper, to the shops – or just to get some fresh air.
Our happy customers tell us that they're a wonderful lockdown isolation solution, and we're inclined to agree.
Or are you thinking of getting one? Again, if yes – we're exceedingly, extremely pleased. Do get in touch with us.
Orange Badge has the BEST quality and the most extensive selection of mobility scooters in the South East, often at prices substantially below their recommended retail price.
What's more, they're all ready and waiting for you to try out at our huge showroom in Lewes – taking into consideration all government guidelines regarding social distancing measures and stringent hygiene standards, of course.
Can You Use Mobility Scooters on the Road?
In a word, yes. But read on…
Mobility Muddles?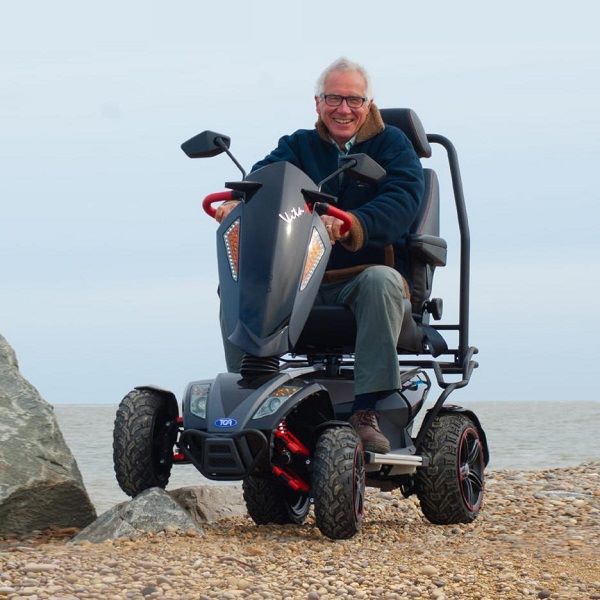 Are you confused about which mobility scooters are road legal, and which are not? It's really not surprising. The use of mobility scooters has grown considerably over the past years, leading to concerns about safe usage, and what their legal status is. It can be bewildering, so the following explanation should help.
Firstly, for everything (and we mean everything) you need to know, but may not have the time to absorb in full, you may wish to check out:
https://www.gov.uk/mobility-scooters-and-powered-wheelchairs-rules
We note with some dismay from this official site that mobility scooters are officially referred to as invalid carriages – a rather undignified term, we feel. We'll stick to mobility scooters.
Firstly…
Mobility Scooters, whether they're road legal or otherwise, can only be used in the "real world" (rather than someone demonstrating, for example) by a disabled person – that is, someone with a physical disability, an injury, or a medical condition that prevents them from walking, or makes it difficult to walk.
In a nutshell, there are two classes (or types) of mobility scooter on the market:
Class 2 scooters, which are NOT road-legal, and Class 3 scooters, which ARE. Scooters that aren't road legal can ONLY be driven on the pavement (and of course, in shops and elsewhere indoors), whilst road-legal models can be driven on the road AND on the pavement.
What's the Difference?
Class 2 Scooters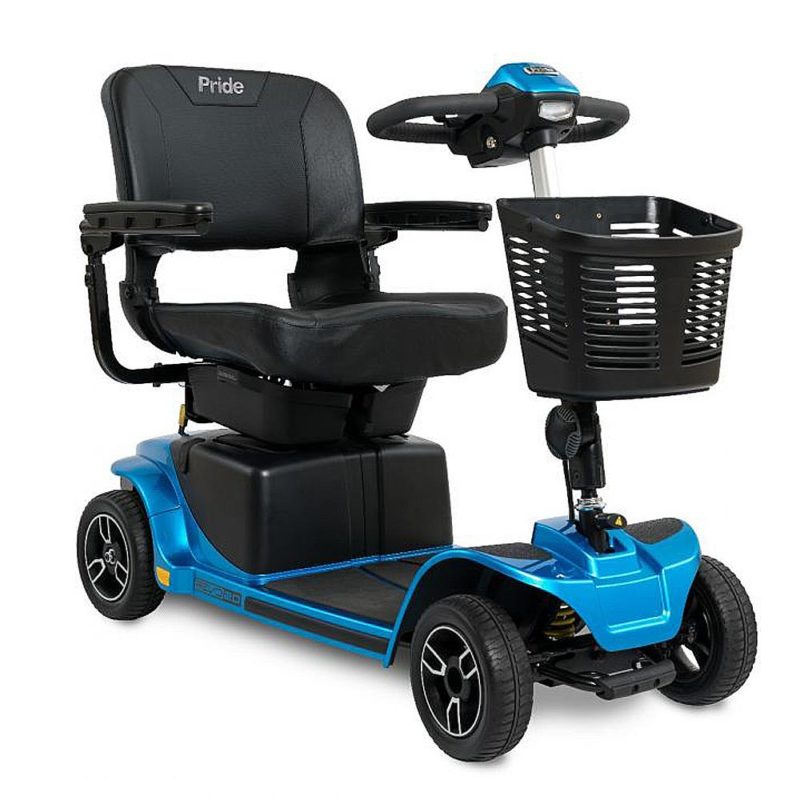 Class 2 scooters have a maximum speed limit of 4 miles an hour. Lighter, less powerful but easier to transport – even to fold up and store in the boot of your car – you can use them indoors and outdoors.
As we mentioned, they're only for use on pavements, except when there isn't one, or crossing the road.
Orange Badge sells a great many Class 2 scooters. They're a popular choice because they fit so well into people's lives. Our more powerful models are non-foldable and non-transportable, but just one look at them tells you everything you need to know about how robust and durable they are.
Class 3 Scooters
There's much more to say here. As these are road-legal, many more regulations and rules apply – as you can imagine.
Class 3 scooters have a top speed of 8 miles an hour on the road, and 4 miles an hour on the pavement. For completeness, although it should be clear as day, we should also point out that they're not allowed on motorways, dual carriageways with speeds of over 50 mph, in cycle-only lanes or in bus lanes.
Also, you must be older than 14 years old and be able to read a number plate from a distance of 14 feet (12.3 metres)
Orange Badge sells many road Class 3 road legal scooters that you can even take off-road, too, for some countryside fresh air.
These scooters are generally sturdier and heavier than Class 2 models: they're more powerful, robust and built to last. Also, despite their size and weight, they're really easy to operate and you don't need a driving license to use one. Class 3 models have batteries that can take you up to 30 miles on a single charge, and with their efficient braking systems, audible horns, rear-view mirrors and rear and front lights, they meet all governmental standards. However, they also bring with them many of the responsibilities that you would normally associate with driving a car: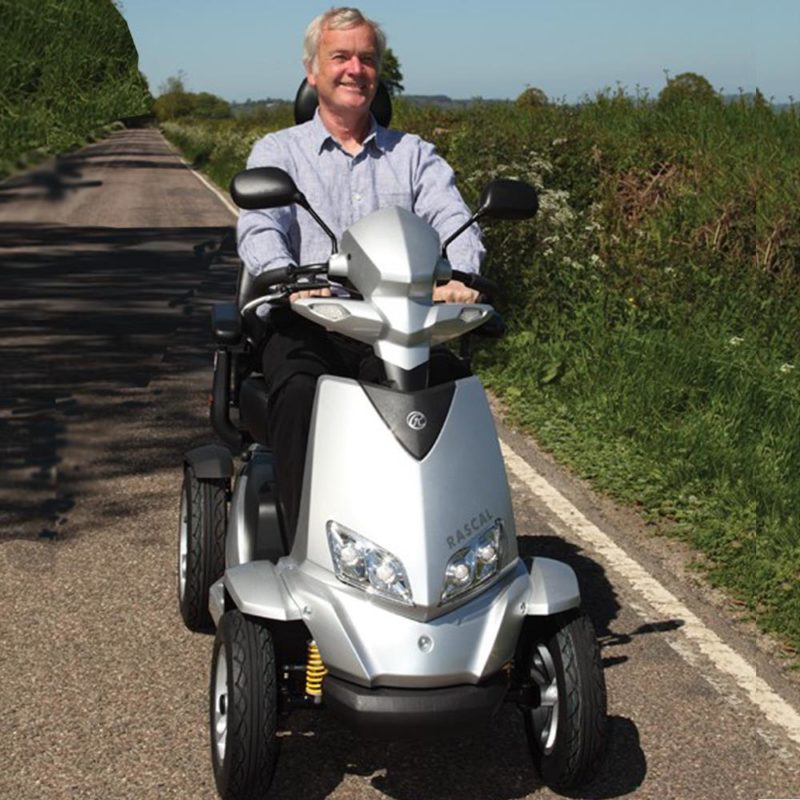 Class 3 Mobility Scooters – The Rules of the Road
With all the above features, you'll need to register your scooter with the DVLA online. Google "V55/4 for new vehicles", or "V55/5 for used vehicles".
Although insurance isn't a legal requirement (but is recommended), a tax disc IS.
You'll be required to follow ALL the rules of the road, including observing road signs and traffic lights and being considerate to other road users.
All normal parking restrictions will apply. Don't get caught out, those traffic wardens will not overlook you.
Using Your Scooter on the Pavement
You're in control of a mighty vehicle here. So, on pavements you'll need to give priority to pedestrians, taking care to be super-vigilant and aware of vulnerable people, such as those walking with a stick or who may have sight or hearing issues. Some people may not see you or hear you coming.
So, there you go. A scoot through the rules and regulations that we hope clarifies any issues or queries you may have surrounding mobility scooters. Get in touch with Orange Badge if you're not sure which type would suit you. There's a whole world out there and we're happy to help, on 03442 16 16 16.