Can Stairlifts be Fitted to Any Stairs? Questions and Answers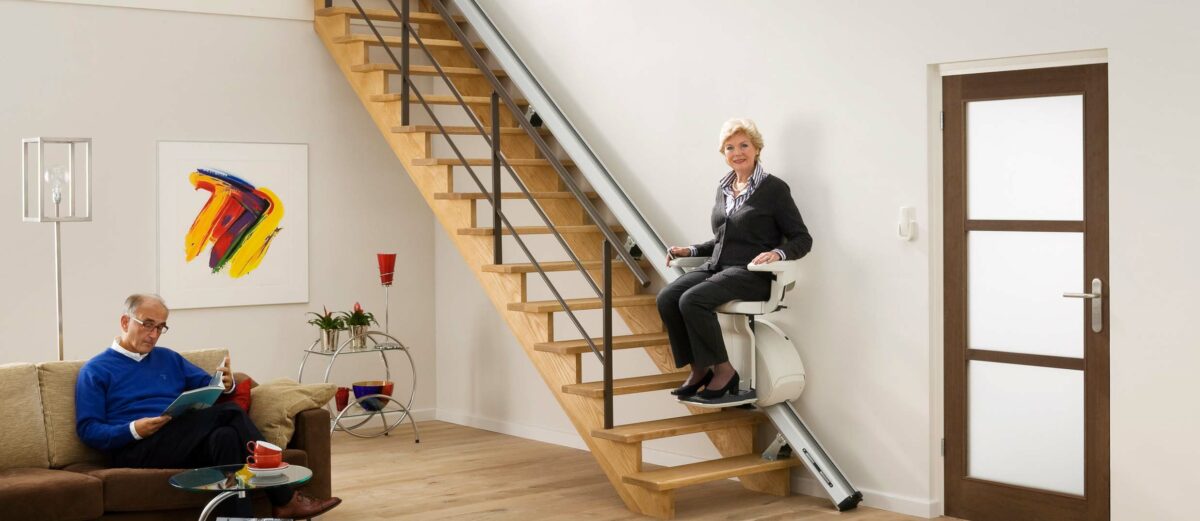 We hear a lot of questions about stairlifts, one of the most common is 'can stairlifts be fitted to any stairs?'. The short answer is yes – normally fitting a stairlift to any kind of stairs is possible.
Once attached to the stairs you can find solutions for straight, curved and outdoor staircases in almost any type of property. Stairlifts have been in use since the early 1900s – and people have been helped by versions of stairlifts since mediaeval times – so they are very versatile.
The process of installing a stairlift is as follows:
Assessing your stairs: Upon our first visit, we will take a quick inspection of your staircase, as the stairlift fitting process can vary slightly depending on what type of lift is most suitable.
Installing: After your free home assessment we can begin to fit your new staircase, we can fit quality stairlifts to both straight stairs and curved stairs – or even a combination of both.
Setup and demonstration: We will set up and test your stairlift, making sure all is in working order for you to start using it straight away. We also have 24-hour support and emergency repairs aftercare service available.
We supply and install a wide range of different stairlifts and can provide free installation services alongside flexible finance options. Please call us or get in touch with us if you have any questions – you will see our kind and talented team is very happy to help.
What Type of Stairlift is Right For Me?

Sometimes getting a stairlift installed can be a stressful experience, especially as you want to know you have a reliable product on what is often a large, complicated piece of mobility equipment.
The following are some common questions and further information about stairlifts:
What Are the Main Types of Stairlifts?
There are several main types of stairlifts, the most suitable one will depend on the type of staircase you have. These include the following:
Most staircases are one type or another, so combination stairlifts are only necessary for people who have particularly intricate or very long staircases.
How Do I Choose a Stairlift?
An excellent way of narrowing down your decision is to book a phone, video or showroom appointment with our fantastic, knowledgeable and friendly team – who are experts in assessing the needs of people with a wide range of mobility needs. If you are not sure then you can also check out our blog post, 'The Ultimate Guide to Choosing a Stairlift', for more information.
Stairlift Options and Accessories
There are several excellent stairlift options and extras that can boost the performance of your stairs. These additional aspects of our unique service are available during the installation of your staircase and can make a big difference.
Stairlift options include the following:
Radiator moving, we can shift problem radiators discreetly and without impacting your home's thermal performance
Electrical work and socket installation, we will give you a safe, reliable power option for your lift through our qualified electricians – indoors or out
Additional stair treads
New or additional handrails and supports
Our team is highly trained and will adjust to your requirements. With over 20 years of experience in the trade, we can spot the best solutions and potential issues – for a top-class, high-quality stairlift installation for any situation.
Cain Stairlifts Go Around Corners?
Yes. You can fit a stair lift to almost any kind of staircase. As one of the UK's leading stairlift companies, we sell curved stairlifts that can discreetly hug your curved staircase from the top and bottom of the stairs.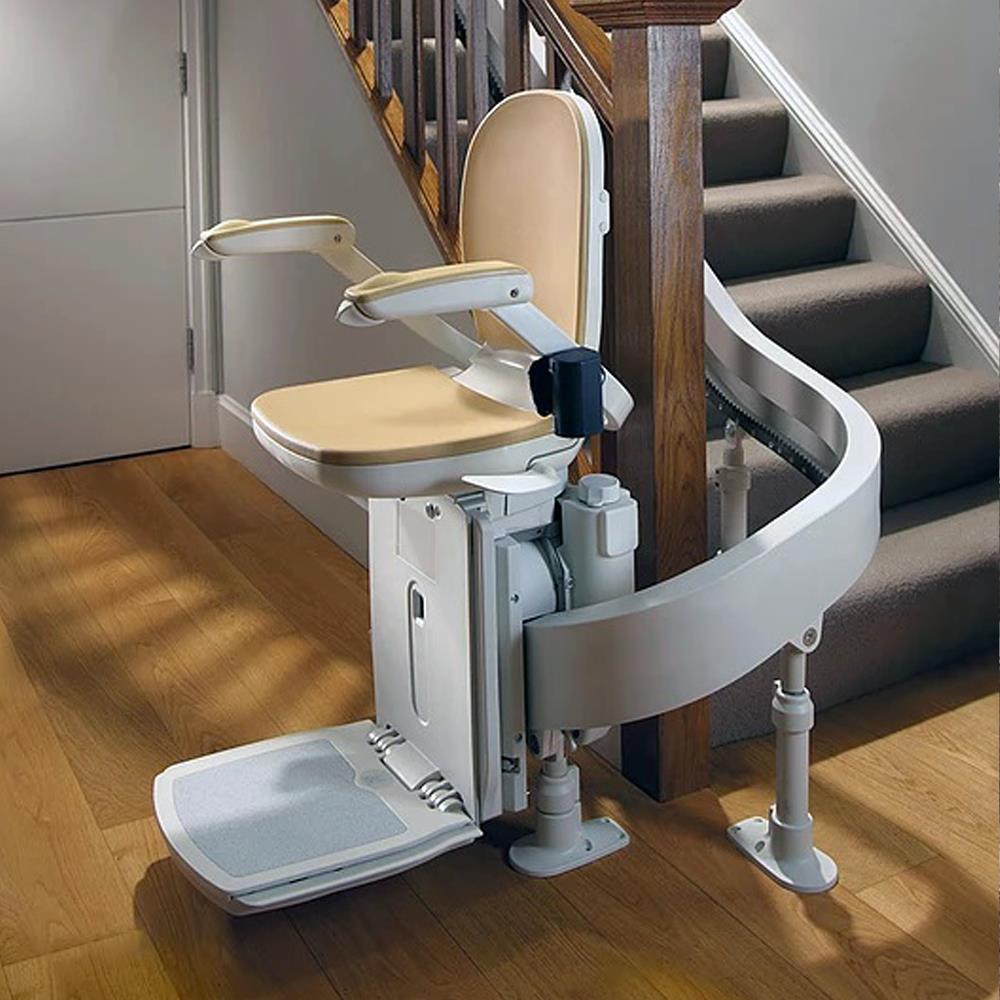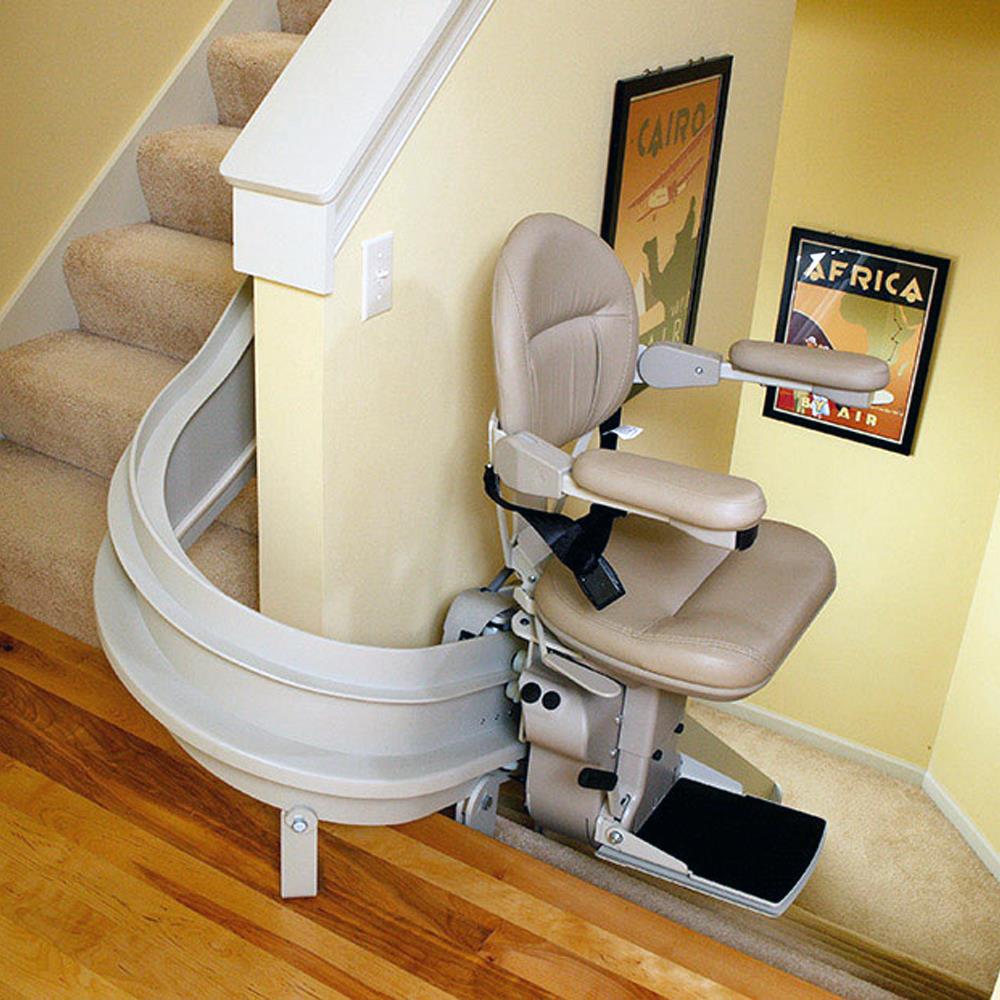 ---
Can Stairlifts Be Fitted to Any Stairs? Yes! Get a Straight or Curved Stairlift
We can provide product selections at a range of price points, including straight stairlifts for straight staircases and curved stairlift options. Our team will carry out a free site survey, installation and provide a full demonstration of your new lift.
You can browse our excellent range of products and buy online or come to visit our fantastic Lewes-based showroom.
Please feel free to get in touch with us if you have any questions about a specific product or our unique service.