Brighton Mobility Scooters, Wheelchairs, Stairlifts and More
Mobility Products by Orange Badge Mobility
Customer service and satisfaction comes effortlessly and naturally to us. Our reputable and honest, unbiased opinion is what we are best known for, and for over 20 years we have proudly served Brighton and the rest of East Sussex.


Brighton Mobility Scooters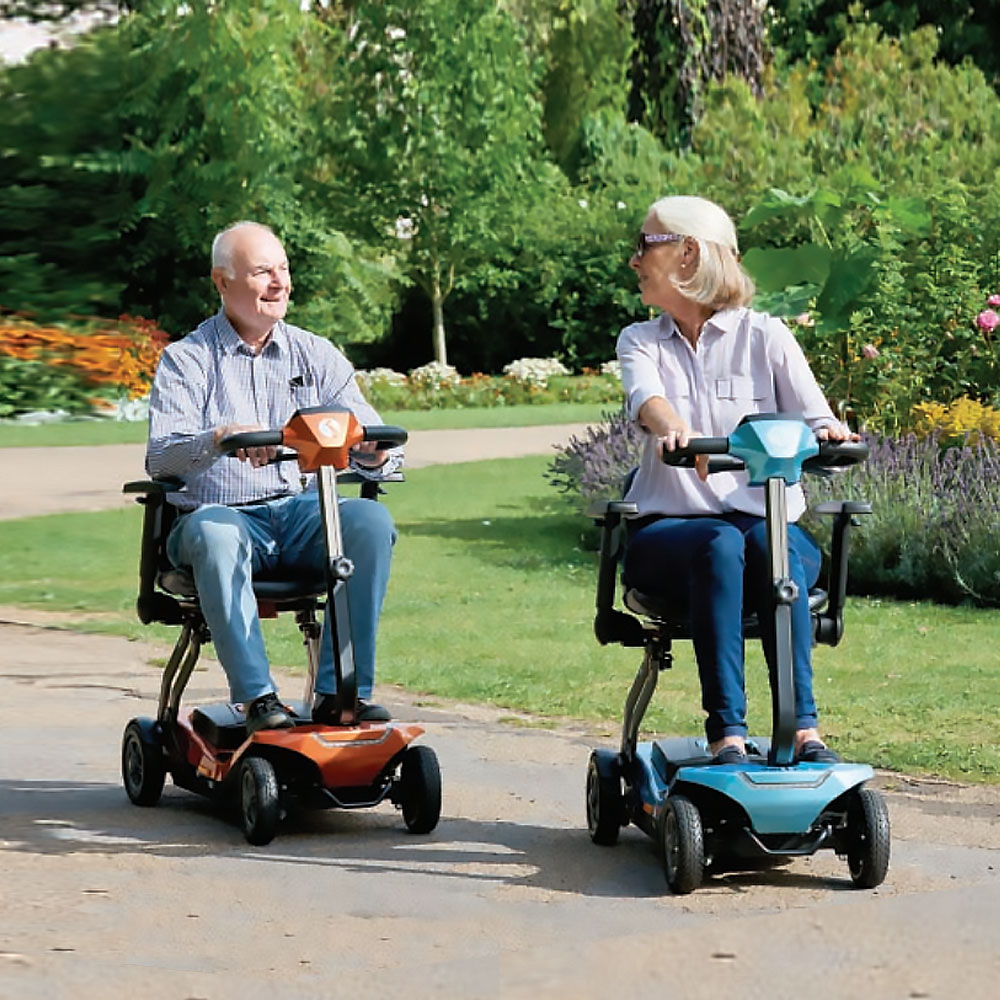 We have customers all over Brighton who have purchased our mobility scooters and have excellent reviews. We offer a wide range of mobility scooters, ranging from simple small and nimble transportable boot scooters that are optimal for the tight pavements of the town all the way up to substantial mile crunching machines that can negotiate almost any terrain.
If you live in Brighton, you're more than welcome to come to our showroom and try out our mobility scooters. You can even buy a mobility scooter on finance and pay monthly. Purchasing your mobility scooter on finance gives you a flexible way to pay a low price each month. You can still enjoy the benefits that our mobility scooters offer, without having to worry about a large upfront cost.
If you want to buy mobility scooter accessories, we also stock various items that can enhance the functionality of your scooter, such as our mobility scooter cape, which keeps you warm and dry in wet weather and protects the scooter too.
View our Mobility Scooters here
Brighton Wheelchairs

If you live in Brighton and require a wheelchair or a wheelchair service, then we have a fantastic range to choose from. When you are in the market for the dream wheelchair, practicality, safety and comfort are the qualities you look for. The days of the clunky heavy steel, rigid-framed wheelchairs have long gone. New chairs of today grant you all that you need, as well as the desired flexibility and durability to be able to perform in a variety of scenarios.
View our Wheelchairs range
Electric Wheelchairs
If walking is no longer viable, an electric wheelchair or 'powerchair' is a fantastic and safe choice for traversing around in Brighton. From small indoor models that help you navigate your home to something bigger to use on the hustling and bustling roads and pavements, both can eliminate the struggles of getting around.
View our Electric Wheelchairs range
Stairlift Installations in Brighton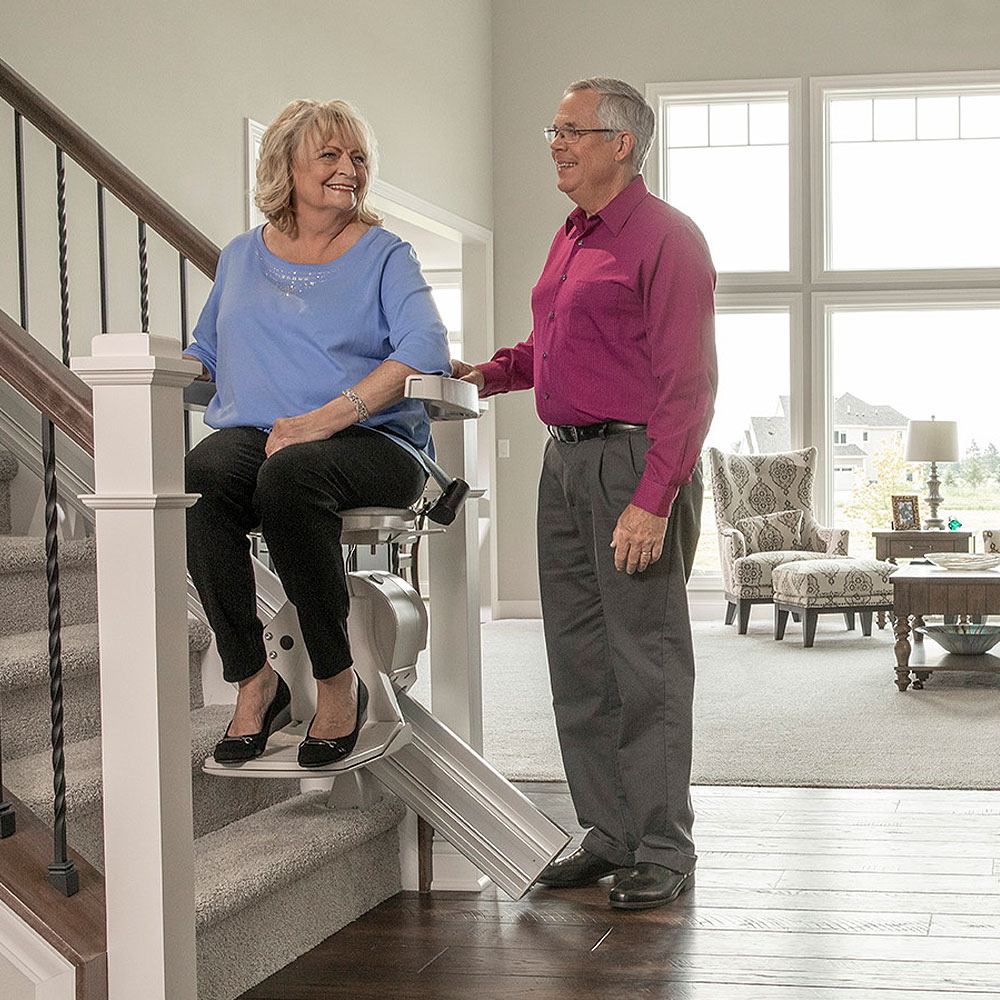 Unlike most businesses that distinguish themselves as local, Orange Badge are truly local to the Brighton area. Our showroom and head office is situated in the heart of Lewes, East Sussex and we employ 24/7 stairlift engineers who live and work within the Brighton area.
We offer Straight, Curved and Outdoor lifts from various manufacturers, including a number of new and refurbished stairlifts. So you can be assured that one of our qualified surveyors will provide you with truthful, unbiased advice, always absolutely free.
As we age it's common to begin to suffer from a loss of mobility, and therefore climbing stairs can be a daily struggle. A mobility stairlift could be the ideal solution to alleviate any difficulties you experience with climbing stairs, which in turn can significantly improve your safety and lifestyle. Some health benefits which can be also improved by a stairlift include:
Balance and coordination issues, caused by conditions such as Parkinson's, Stroke and Dementia
Conditions that affect muscle strength such as Muscular Dystrophy and Fibromyalgia
Bone/joint pain and movement problems such as Arthritis, Rheumatism and Osteoporosis
Heart and circulation problems, such as Atrial Fibrillation, Low/High Blood Pressure
More information on these conditions can be found on the online NHS Information Portal
In order to give you the perfect installation, we will always go the extra mile and provide those extra touches that make all the difference.
If you need a radiator moved to make room for your new stairlift, Orange Badge will take care of it for you.
If you need hand-rails removed, replaced or entirely different ones installed, Orange Badge will take care of it for you.
If there isn't a convenient power supply for your new lift, whether indoors or out, Orange Badge will take care of it for you.
We offer free next day site surveys by an experienced surveyor.
Always a fast installation by our own qualified technicians.
Monthly Terms are available on all stairlifts.
3-year warranty on many models.
Standard and Premium extended warranties are available on all stairlifts.
24-hour callout on any breakdowns.
An express fitting service is available or request.
The very best aftersales care in the industry.
View our Stairlifts Page
Bathroom Installations
Sadly the majority of domestic accidents take place in the bathroom. Safe bathroom installations can modify your bathroom to reduce the risk of falls and slips can help make your life safer, and can benefit you greatly in keeping yourself fit and healthy. Luckily, the days of horrible 'Hospital Bathroom' looks are behind us. Now you can have a custom-made bathroom to accommodate all your needs and requirements whilst still maintaining the elegant look and feel of the typical beautiful bathroom.
Visit our Mobility Bathrooms page
Adjustable Beds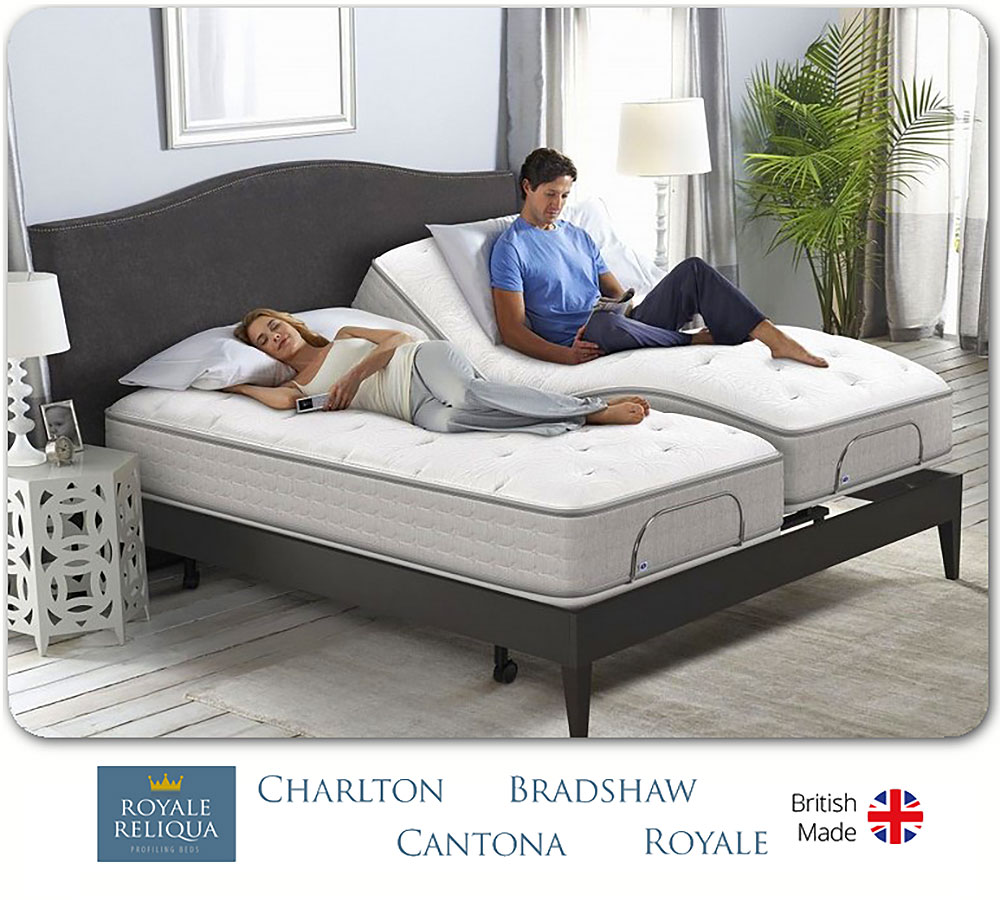 Getting in and out of bed can become a difficulty. A new adjustable mobility bed might just be the ultimate solution. We have a vast selection available for you to discover and try out in our showroom. Our adjustable beds allow independent lifting of the head and or legs which can be perfect to rectify any issues with lower body water retention.
Riser Recliner Chairs
When you need a little help to get into and out of a chair, recline and lift your feet or to remove some water retention, a riser recliner chair could be the best way to do so. A great way to bolster your comfort and provide long-term relief and support.
View our Riser Recliner Chairs page
Ramps
Most houses in the Brighton area only have step-entry. This can pose a problem for most users of wheeled mobility devices. having mobility ramps installed can be the ultimate solution for resolving these kind of challenges, allowing for quick, safe access to the ground floor of your home and more.
Walking Aids
A bit of extra assistance is sometimes what you need to enable you to get about safely. Acquiring a new walker or rollator can provide this and more! Some even have built-in shopping bags. Other walking aids include a fold-able seat to make for a welcome respite if desired.
Moving & Handling
If mobility is limited and moving around becomes a struggle, specialised moving and handling equipment might just make the difference, allowing you to regain your freedom and assist with your mobility.
Link To Brighton Moving & Handling page
Why use Orange Badge in Brighton
Impartial, knowledgeable and friendly showroom advisors.
Our own dedicated team of manufacturer-trained engineers.
Free home demonstrations.
The best aftersales service in the industry.
24-hour local callout for emergencies.
Built on Service
Many firms in East Sussex's mobility equipment sector are middlemen who transfer the necessary information about you on to the larger national suppliers who then source you directly. At Orange Badge we feel that this reduces the level of support you receive, especially if there is a mechanical problem with a piece of important equipment like a stairlift. This could also affect future call times if you develop an 'out and about' issue with your scooter/powerchair.
It is important when purchasing a mobility product that the company providing the equipment is local and able to be there if needed to provide immediate support and service throughout its lifespan.
At Orange Badge we do things differently; we are a genuine, certified, trustworthy, local to East Sussex company. We assure all our customers our continued support and a polite, friendly, local face at your door if ever you are in need, from the initial surveys straight through to the aftersales service. Our own highly trained staff take care of everything.
Towns we cover in East Sussex
Brighton
Hove
Lewes
Eastbourne
Hastings
Seaford