Are There Standard Wheelchair Dimensions?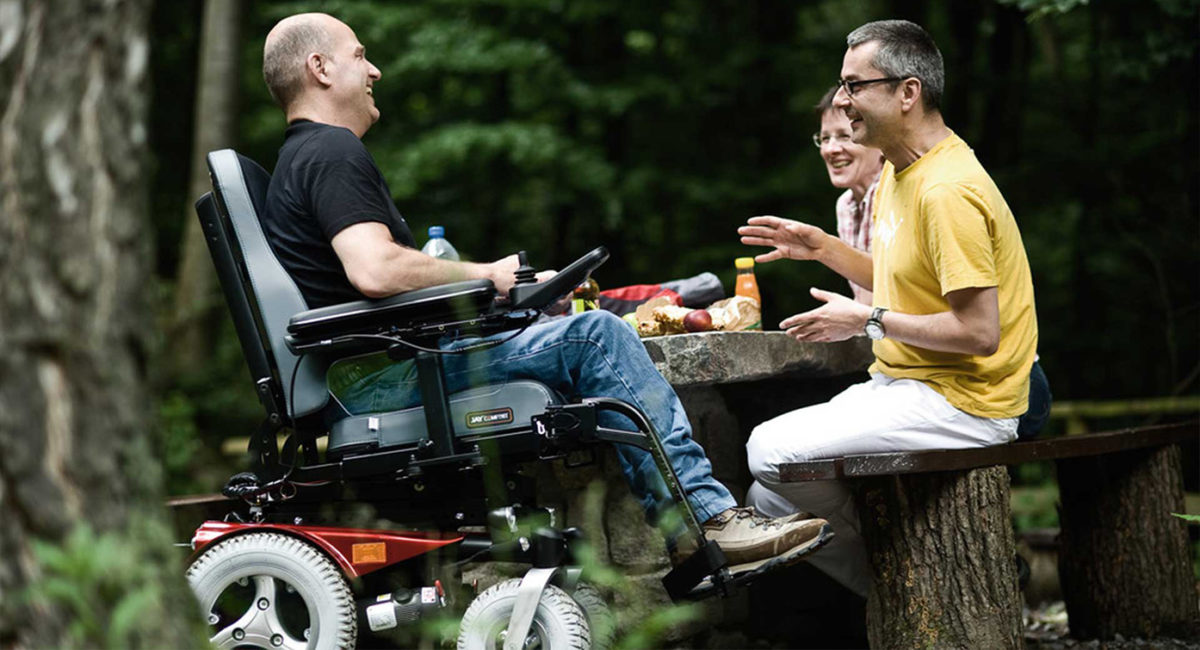 There is no uniform standard for wheelchair dimensions. Much like a piece of clothing, a wheelchair user needs to find the right fit for their chair. However, the typical wheelchair is around 36 inches tall, 25 inches wide and 32 inches long. The main considerations are height and width, as these are the most likely dimensions to affect your ability to navigate freely.
Whether you are choosing a manual wheelchair, electric wheelchair or other types of chairs – such as a collapsible travel chair – wheelchair dimensions are important for the following reasons:
Comfort: If the overall widths of a chair are too low this can cause pressure on the hips. Also, if seat to floor height is too high or low this can cause pressure on the knees. Seat heights also affect the wheelchair's footrests, as if the user's feet are too low they may be unable to clear small obstacles, such as door thresholds.
Safety: Accessible door widths in the home are a common problem for wheelchair users, as the opening width of a door varies substantially. This can be a danger to health – for example, if a person is unable to access a bathroom. Tall people also need more seat depth for balance and can fall out of the chair with the wrong dimensions.
Mobility: A poorly fitting wheelchair can negatively impact a person's mobility. For example, too large of a seat width can result in a lopsided posture, as well as wheel imbalance and potential collapse on one side. Poor armrest height or footrest length can also cause all sorts of strains and pains in the arms, hands, legs or feet over time.
An improper wheelchair size is also likely to reduce the lifecycle of this often expensive piece of medical equipment. Although large, bulky chairs can limit your wheelchair access around the home. Public spaces are legally required to have sufficient space, so these will be less of a concern.
You will get the chance to try out many different wheelchair sizes at our showroom, and you can also buy online from our fantastic shop, where we offer free delivery for all wheelchairs. Please get in touch with us if you have any questions about a product or problems buying.
How Do You Find the Right Wheelchair Dimensions?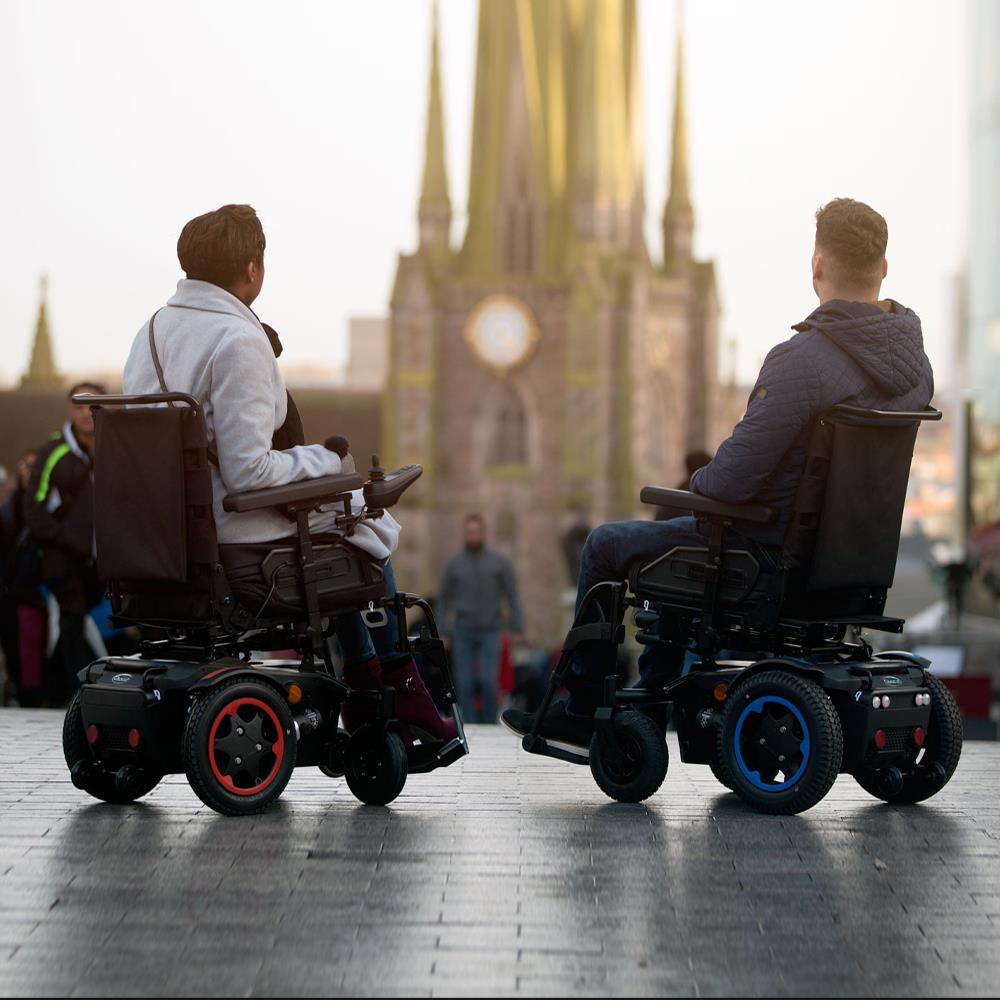 When you buy a wheelchair, or any other type of mobility equipment, you want to make sure that you have a quality product that is suited to your needs. The guiding light to your wheelchair dimensions is your unique requirements, which include the following criteria:
Wheelchair use: Manual users require lightweight wheelchairs, with active user chairs having much narrower widths, whereas attendant-propelled chairs will not.
Weight capacity: People with a higher weight may require a wheelchair with a larger width to reduce pressure on the hips and spread the weight evenly.
Mobility: People with little mobility may require high-backed chairs for head or neck support, whereas people with more mobility can support themselves.
Once you have your main criteria determined you can find the perfect wheelchair for your needs. The following considerations should be made to find the right size:
Height: You need the height of the seat to the floor and the back height. Measure the feet to the knees; do this behind the legs, while seated for the seat to floor height. For the back height, it should be 3-4 inches below the shoulders. Back height is a comfort thing – manual wheelchairs need lower back heights for easier arm movements.
Width: User height is irrelevant to the wheelchair width, it depends on your weight and body shape. Measure around the hips or thighs, not the waist, to find the precise width of the user's body. Remember, you may need to take into account a larger width for thick clothing, blankets or additional supports that a user sits on in the chair.
Depth: Proper seat depth is one of the easier wheelchair dimensions to get right as it correlates to a person's height. The depth measurement is from the lower spine to a few inches above the back of the knee. For active user wheelchairs, a shallower depth may be necessary, as this allows for more trunk control while moving at fast speeds.
Do not estimate when measuring. Always use a precise scale and accurate tape measure, as well as taking all measurements twice. There are some requirements, such as posture, that may influence things like the back height, but these are the most important measurements.
---
Get the Perfect Wheelchair Dimensions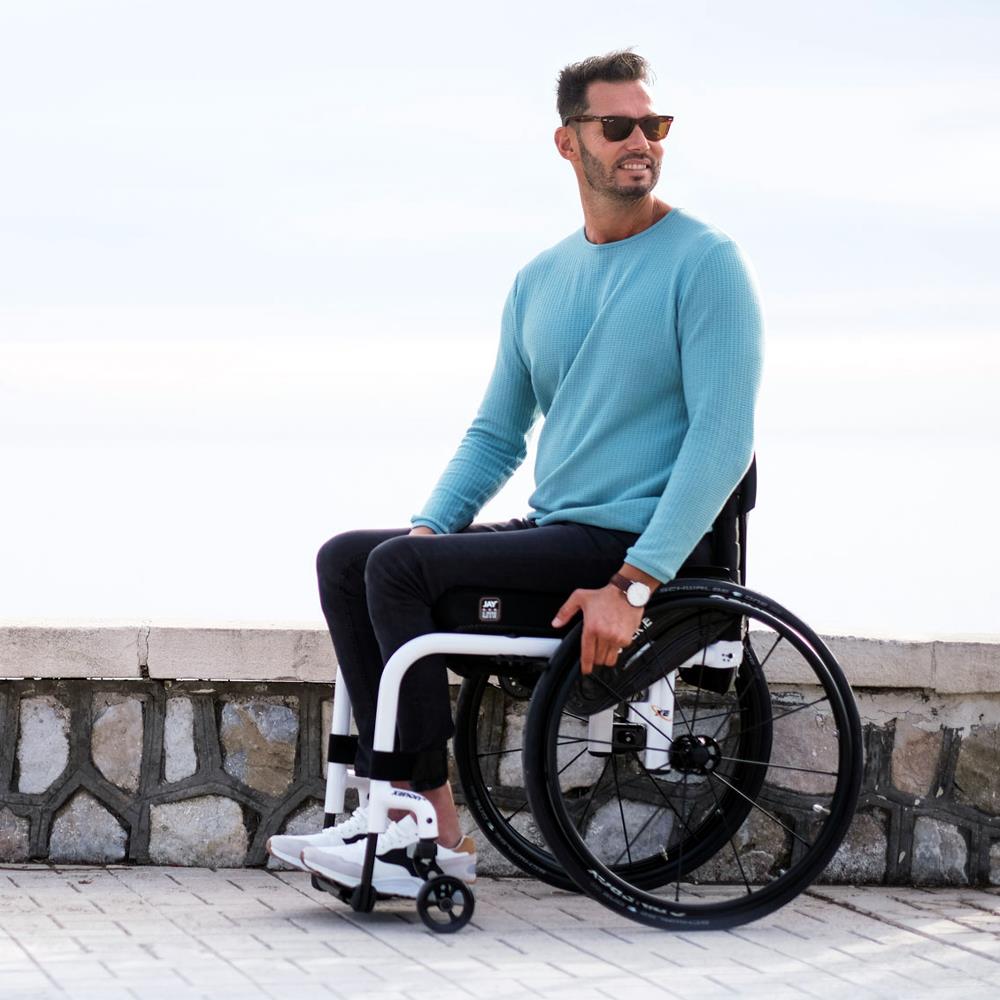 There are no standard wheelchair dimensions that are suitable for all users. The average wheelchair user will find the most comfortable dimensions by trying out various sizes and finding their ideal fit. The use of the chair, such as manual or attendant-propelled, user weight and the user's unique mobility requirements all play a role in determining the right dimensions.
As industry-leading providers of exceptional mobility equipment, we are well-placed to provide some information on finding the right wheelchair dimensions. The best way to try out the sizes we have available is to visit our showroom, where our team will be happy to assist you – if you already know the dimensions, you can buy online. Contact us if you have any questions.
---
FAQs and Useful Information
The following are some common questions and useful information about wheelchair dimensions and the services we provide:
What is the height of a standard wheelchair?
There is no set height for a standard wheelchair, but the average is around 20 inches, or 1 or 2 inches lower. Heights will vary depending on the wheelchair's manufacturer.
What is the width of a standard wheelchair?
There is no set width for a standard wheelchair, but the average is around 26 inches, or 1 or 2 inches narrower. Widths will vary depending on the wheelchair's manufacturer.
Please feel free to get in touch with us if you have any further questions.