How to Choose the Best Adjustable Bed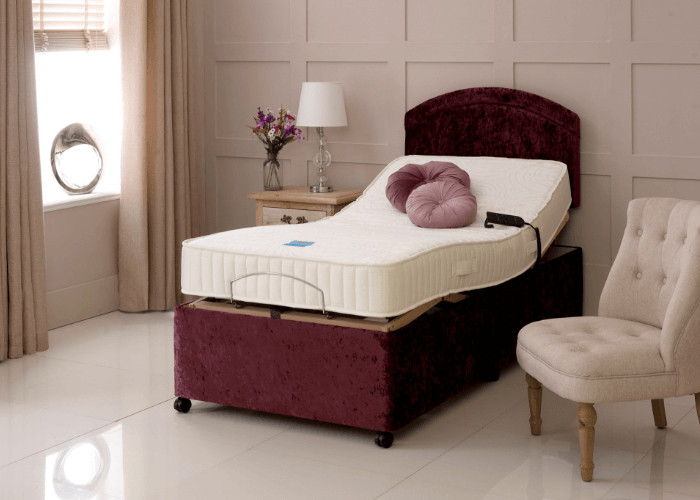 What's the best way to start your day? After a great night's sleep of course. If mobility or health problems are getting in the way of your shuteye, it's time to act. Here's Orange Badge's guide for everything you need to know about adjustable and homecare beds.
(Also, look out for "How to Choose a Mattress for Your Adjustable Bed" – coming soon)
The importance of sleeping well
Getting enough sleep is essential to your health and wellbeing. We're all aware of how significant a serene slumber should be, but did you know exactly HOW important it is? We've done some research on this, and we're rather alarmed to learn that not getting enough sleep affects us in several ways – more than we thought, in fact:
1. Sleeping badly affects your brain function, reducing your ability to focus and concentrate. Do you recognise that rather unpleasant "brain fog" sensation when you're trying to take in information? Or just enjoy a good book? Well, it isn't necessarily about you losing the plot (as it were). It's more than likely down to your troubled night and your disturbed sleep pattern.
2. A poor night's rest can make you less productive. If you're still stuck on the first item on your To Do list, now you know why.
3. It can affect your metabolism, in effect slowing it down and leading to potential weight gain. How depressing.
4. Talking of which, poor quality sleep is also linked with depression, sapping your motivation and drive. Oh dear.
OK, enough of the bad news.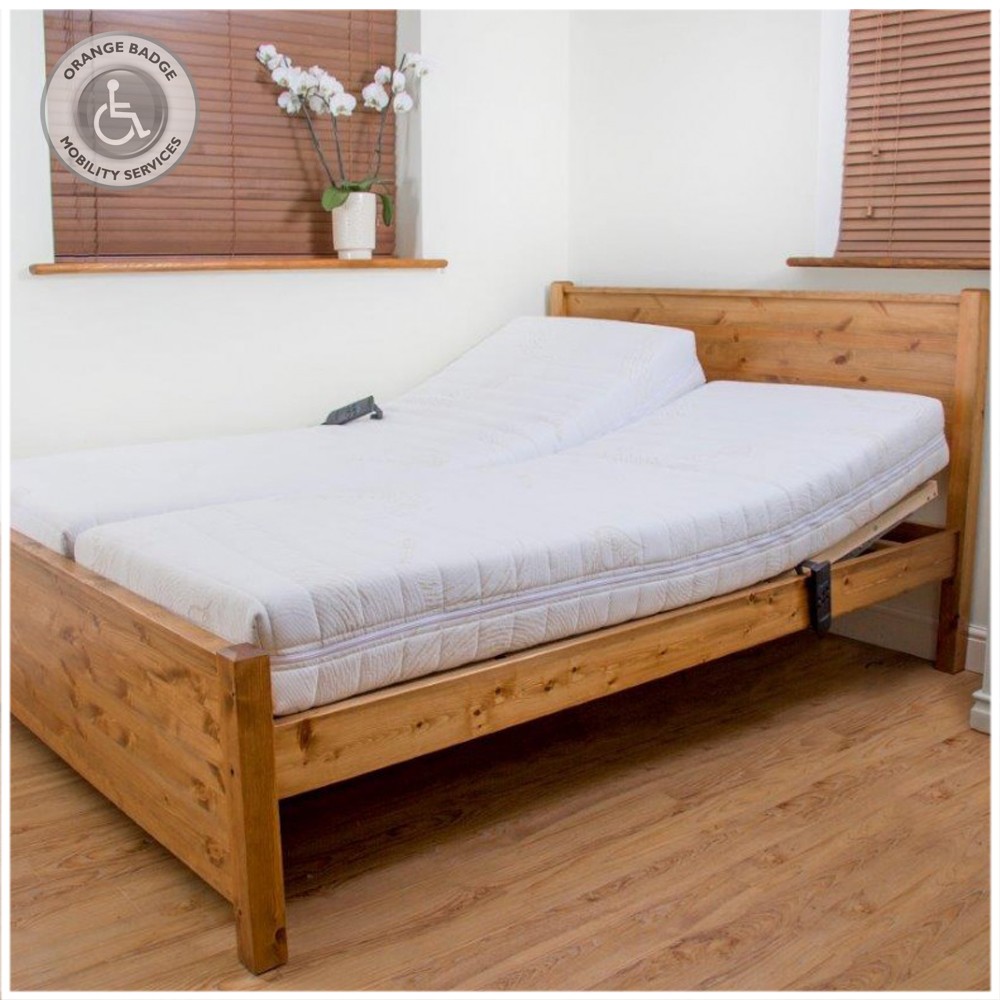 The much, much better news is that for sleep problems, an adjustable bed or a homecare bed could be the best solution for you, the two of you (if you have a partner) or for a family member. The good news continues: Orange Badge sells an outstanding range of the best adjustable beds, all supported by our excellent knowledge and advice. Plus, of course, prompt Covid-safe delivery, unpacking and installation in the room of your choice. All backed up by a 12-month guarantee. And yes, in case you're wondering, we'll dispose of your old bed, too.
These are premium beds, with your best night's sleep in mind. You'll find them in sizes from a single 2ft 6" to a generous 6ft double, and you can customise your new bed to suit the needs of you AND your partner. Choose your bed base, mattress, headboard, bed colour – and get ready for a whole night of forty winks. Err, how many winks is that!?
Give us a call on 03442 16 16 16 to find out more.
What's the difference? Should I buy an adjustable bed or a homecare bed?
First things first.
Designed for those with health or medical issues, an adjustable profile bed offers several sleeping positions, enabling you to modify it to your needs, or simply just for that "aaahhhh" moment when you're relaxing, reading or watching TV. These general all-round beds are, in our opinion, miracle-workers for people with back problems and sciatica when you adjust them to a raised leg or contour position. Why? Because there's instantaneous respite on your spine; it's curved, not straight after all.
They also offer help for those whose breathing is compromised (in an elevated head position), and, when the lower half of the bed is raised independently, can help alleviate the discomfort of fluid retention, varicose veins and issues with circulation.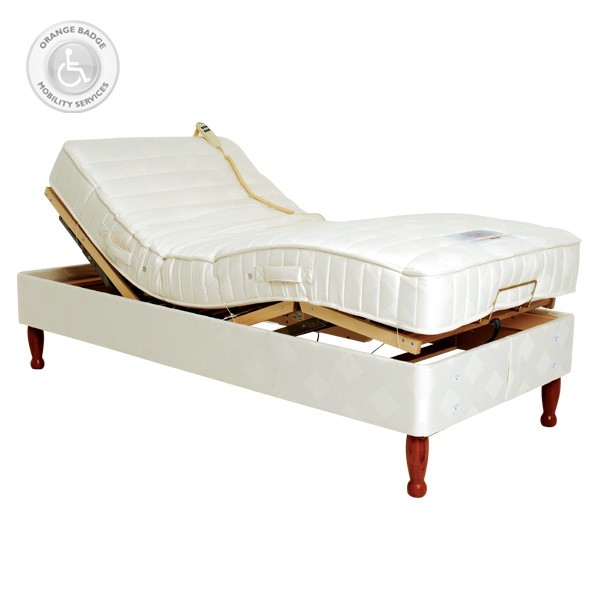 The best adjustable beds can be lifted and lowered automatically. Getting in and out of bed suddenly becomes a whole lot easier, helping you along the way to greater independence.
Our homecare options are hospital-grade beds of the highest quality, supporting people who may need some assistance while in bed. They have adjustable heights, profiling systems and optional sides to make carers' lives easier. Further, your homecare bed offers side and grab rails, overbed tables, and premium-quality mattresses to protect from pressure ulcers.
These models are literally as solid and robust as any you would find in any hospital and offer the best of both worlds: flexibility and peace of mind.
Through motorised action, including a nifty handset, you'll be able to sleep:
On your side, with immediate relief of pressure on your hips
With your head and feet raised slightly, creating an on-your-back foetal position, supporting your whole body
With your feet raised – if you have swollen legs of feet
And…did you know that adjustable AND homecare beds come with a massage option? The ultimate in muscle therapy and relaxation to help you drift off into a peaceful night's sleep.
How to choose the Best Adjustable Bed
Best Adjustable Bed Checklist
An adjustable bed is a considered purchase and one that you will use every day for many years. So, think about your health now, and how it could change in the future. Will your bed's features still support your needs?
What sort of mattress do you need? With a choice of standard and luxury memory foam and pocket memory options, you may wish to chat with us about what works best for you. Do think about how flexible and durable you will need it to be. Also, you cannot put a price on a good night's sleep, so if you can, we'd recommend that you buy the best you can afford.
Do you have a carer? With an adjustable bed, you may find early mornings and bedtimes considerably easier – and, we think, more dignified. And, it will be much easier for the person helping you.
Are you suffering from a long-term illness or are you registered as disabled? Your purchase from us will be VAT-free.
And finally, we're still in the grip of a global pandemic, so now more than ever it's important to sleep as well as you can, free of the stresses and strains of the news! A good night-time regime could include a relaxing book, listening to some music or even a spot of mindful meditation. And now to bed. Sweet dreams.