How Adjustable Beds for Arthritis Can Boost Your Quality of Life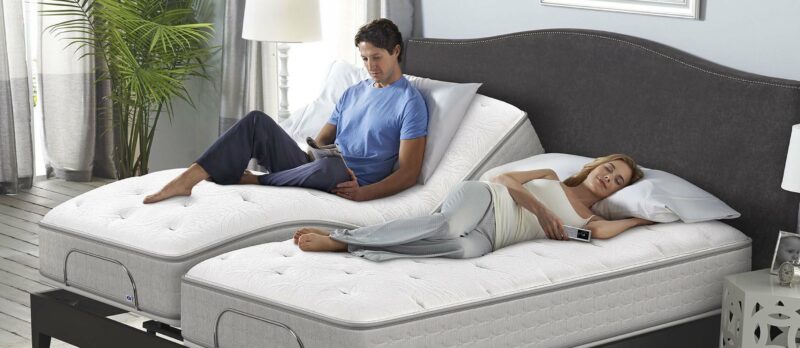 Osteoarthritis and rheumatoid arthritis are common causes of pain or discomfort for many older adults. If you live with arthritis of any kind you will find that certain mattresses and beds relieve symptoms and are good for arthritis – while others are bad. This is where an electric adjustable bed will make a huge difference to your daily life.
An adjustable bed can relieve many of the painful symptoms of arthritis and provide a few additional benefits, such as the following:
Pain-relieving sleep positions: Memory foam can support the contours of your body and provide a comfortable sleeping position – that does not trigger the pressure points that cause arthritic joint pain. Memory foam can also help with improving circulation and preventing tight muscles.
Better night's sleep: An adjustable bed will let you distribute weight more evenly to relieve arthritis pain and deliver a better night's sleep. With better blood flow you will also avoid the problems of lactic acid building up, which can cause muscle fatigue when you wake up. You also get peace of mind.
Easier getting up and down: Adjustable beds for arthritis will give you total confidence when it is time to get in and out of bed, making it a very comfortable task causing no aches and pains. You can even sit up in bed if you wish, thanks to the firm support from the adjustable mattress.
When you buy adjustable beds for arthritis or any other type of mobility solution, you want to know you are getting a quality product. We stock many high-quality adjustable beds for arthritis and can make sure you get the perfect bed for your needs, thanks to our knowledgeable and friendly team members.
You will see our wonderful staff and a fantastic range of adjustable beds in action when you visit our Lewes-based showroom. Alternatively, you can buy them online. Please feel free to get in touch with us if you have any questions about our adjustable beds, which are good for arthritis and many other conditions.
---
Discover How Adjustable Beds for Arthritis Will Benefit You
There are several benefits of electric adjustable beds that are good for arthritis, and it's not just about the adjustable mattress! The main benefit is symptom relief. Adjustable beds relieve joint pain from arthritis in the following areas: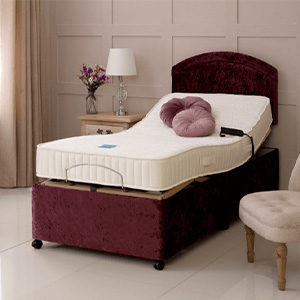 Hips
Knees
Ankles
Spine
Hands and wrists
Other ways that adjustable beds for arthritis can transform your life for the better include the following:
Tasteful, subtle designs: You will never have to worry about adjustable beds for arthritis looking out of place, as there are many excellent options for fabrics and finishes on sideboards and headboards. You can even choose from different shapes of headboards to match your existing decor.
Versatile remote control functions: An electric adjustable bed allows you to move the mattress into any position you want! Simply touch a button for one of several preset positions, or adjust the mattress with your remote for that precise, perfect angle for watching T.V. or when it's time for sleep.
Sturdy, long-lasting frames and mechanisms: Electric adjustable beds are specifically-designed with high weight capacity and durability in mind. You can rest easy in the knowledge that you have a dependable bed lifter mechanism that will help you in and out of the bed whenever you need to!
Some beds are also specifically designed to help in care environments, which feature protective rails and other features that are suitable for people who need a bit more support. These are also often excellent adjustable beds for arthritis.
---
Learn More About Adjustable Beds for Arthritis

You can try out an adjustable bed and get a feel for the mattress, simply visit our Lewes-based showroom that showcases a dizzying array of wonderful mobility products that can help relieve aching joints from arthritis and transform your life. You can get a much better night's sleep with a simple, elegant adjustable bed.
Come and visit us to try out a mattress or bed and see how it is good for arthritis and other conditions. Alternatively, please feel free to buy online – we offer free delivery, installation and demonstration services for all of our superb products. Get in touch if you have any questions about a product or service we provide.