Accessible Bathrooms – How to Make them Modern and Luxurious
One of the greatest kept secrets of the mobility world is the fact that you can create glorious accessible bathroom designs, with the style and substance of the best types of interior decor. This style comes with an excellent level of functionality when appropriate mobility bathroom equipment and remodel plans are in place.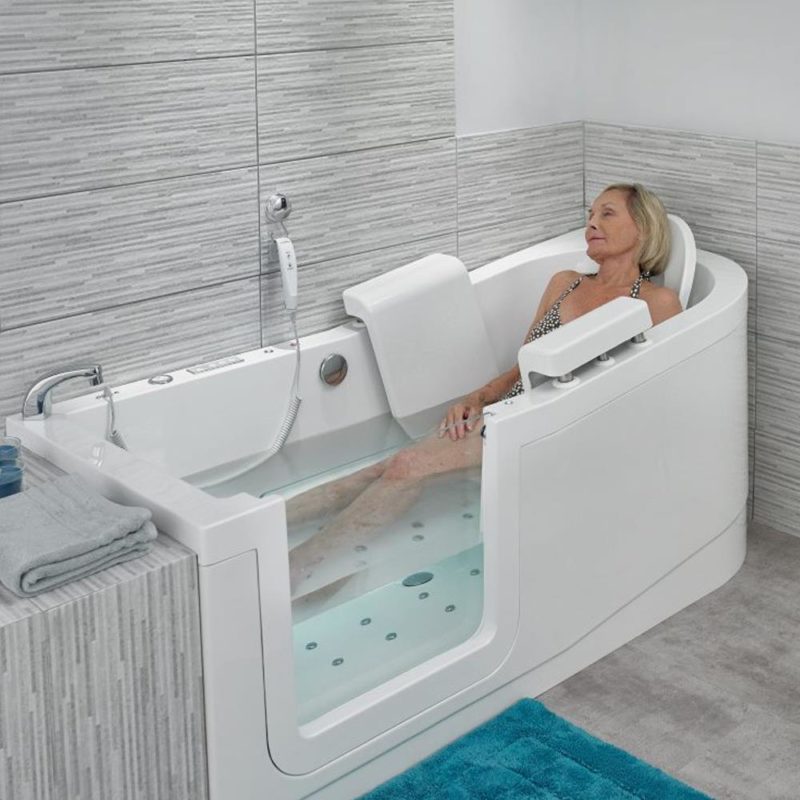 However, it can be difficult to create an accessible bathroom with such a sense of the most luxurious and modern finishes. The following tips help us deliver these results:
Choosing the right equipment
Finding sensitive designs
Using qualified installers with exceptional workmanship
As experts in delivering high-quality mobility bathrooms featuring excellent levels of design and build quality, we are well-placed to offer tips and ideas that will help you achieve the best.
If you have an accessible bathroom installation to complete in the UK and need a luxurious or modern look, please feel free to get in touch with us.
Things to Think About When Designing Accessible Bathrooms
Awe-inspiring designs require careful consideration and a fair amount of planning. Firstly, the mobility requirements themselves must be catered to, secondly the equipment must be selected and thirdly the design and installation process must be completed.
Think of the following broad tips when designing your accessible bathroom:
Spatial considerations, some walk-in baths can have a large footprint – especially when they are in their open position.
Your preferences and tastes, for example there is no point in installing walk-in showers if you are primarily a bath person.
Finish and build quality, safe roll-in showers for wheelchair access require excellent installation techniques for them to be effective.
With the above points in mind, you can think of the following possibilities when starting a remodel or new accessible bathroom design. Largely, your focus should consider three main types of equipment, showers, baths and accessories.
Mobility Showers
You might not need a pricey design or specialist shower head to get effective use out of your shower space. In some cases, small spaces can benefit from simple shower chairs and other discreet equipment additions.
There are two main types of accessible showers:
Low threshold showers: This accessible shower will give you a small step to clear, but will closely resemble a non-accessible shower – indeed they are usable by anybody. These showers are good if you still have some mobility.
Level access shower: This is the design that people using wheelchairs will need to select for easy roll-in access. With flush designs, you can achieve complete access that also offers effective drainage and water management.
Accessible showers are a less obvious feature of an accessible bathroom, so it is very simple to blend them into your current bathroom. Level access showers are available with rain showerheads that can create a very luxurious look and feel with full access.
Mobility Baths
While slightly more involved than an accessible shower installation there are many simple ways to install an accessible bath discreetly and considerately. Many of the accessible baths we provide will perfectly fit the space left by an existing bath.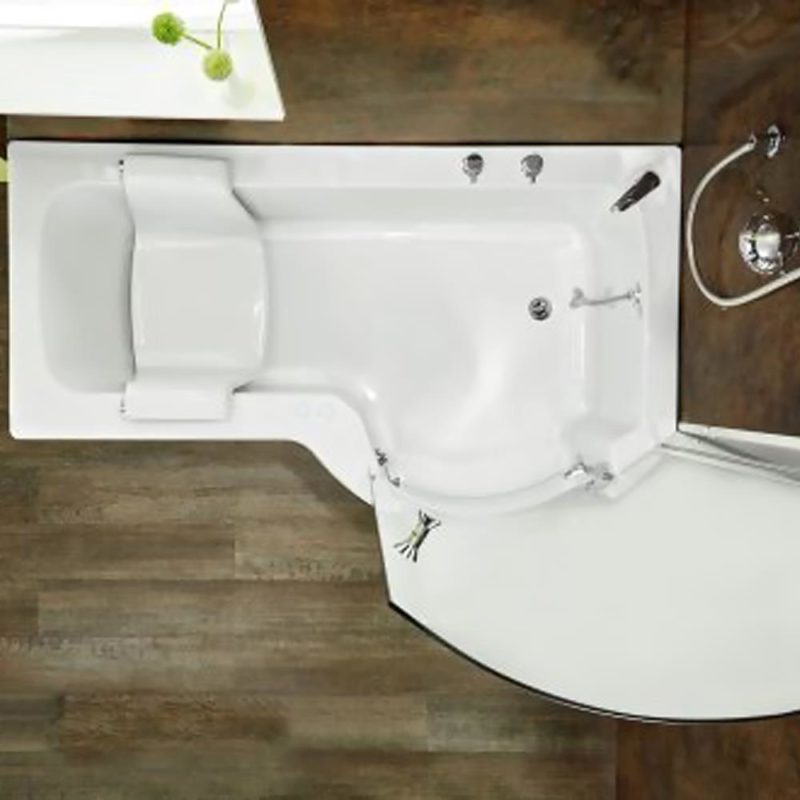 There are two main ways of creating accessible baths:
Walk-in baths: Dedicated accessible baths can deliver walk-in designs that make it simple and easy to get in and out while offering a leak-free design. Your main consideration here should be the size and shape of the bath.
Bathlifters: Using bathlifters is an excellent option to consider if you would prefer to use an existing bath. Many designs are available that can be removed as necessary, and they are a very lightweight piece of mobility equipment.
Disabled baths are somewhat more of an upgrade to a shower, but using clever strategies and other solutions can give you an accessible bathing experience without the costs of installing what is ultimately a very specialist piece of equipment.
Accessories
While shower trays and easy access baths are high-quality products, simple accessories can also provide a legitimate boost to your accessible bathroom design. Small items such as grab bars can create an accessible space at a very low cost.
Accessory ideas, which will maintain a modern and luxurious feel, include the following:
Bath and shower seats: Many dedicated, high-grip seats can be placed inside a shower or bath, providing an accessible design with a lower level of costs and none of the hassle of a full bathroom remodel.
Grab handles: Whether around a bath, near a sink or at the side of a shower simply installing grab handles is a good tip, which will not detract from the appearance of your bathroom. Anti-slip handles are useful for any user.
There are many excellent accessories you can try, which may help serve as an inspiration for the rest of your accessible bathroom design. Accessories are typically unobtrusive and can gently ease you into a remodel or new installation process.
Easy Access Luxury Bathrooms with Modern Designs
Lamentable design decisions are almost always unnecessary, you can find a solution to solve most design problems very easily. Accessible bathrooms can be simple to create, with accessories providing high levels of use in many cases.
Full access shower designs and bath installations can provide subtle modern looks with specialist levels of access. We provide many mobility bathroom products and installation services, please feel free to contact us to start a UK-based project today.