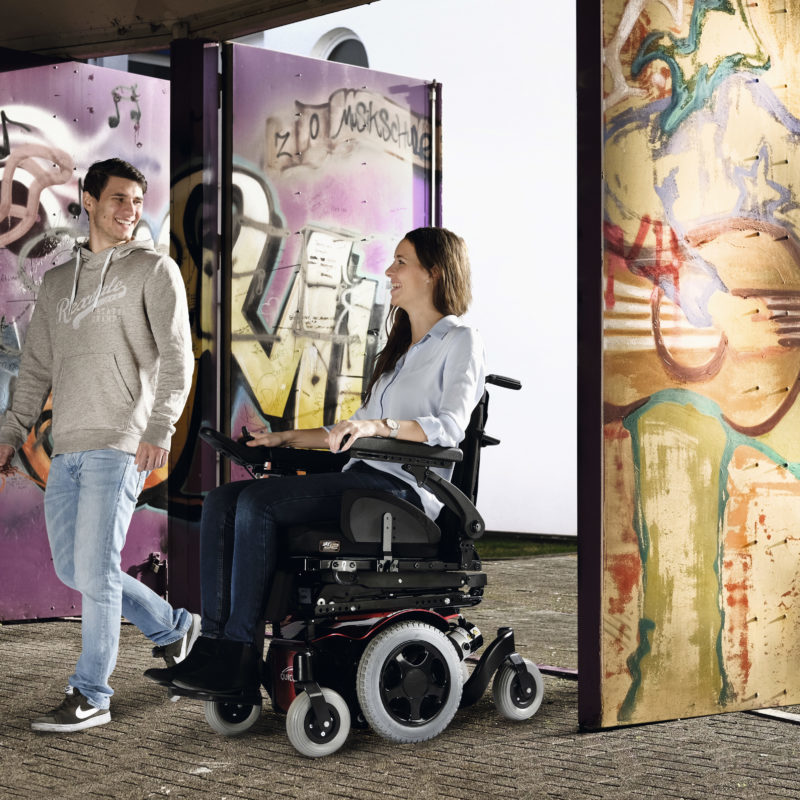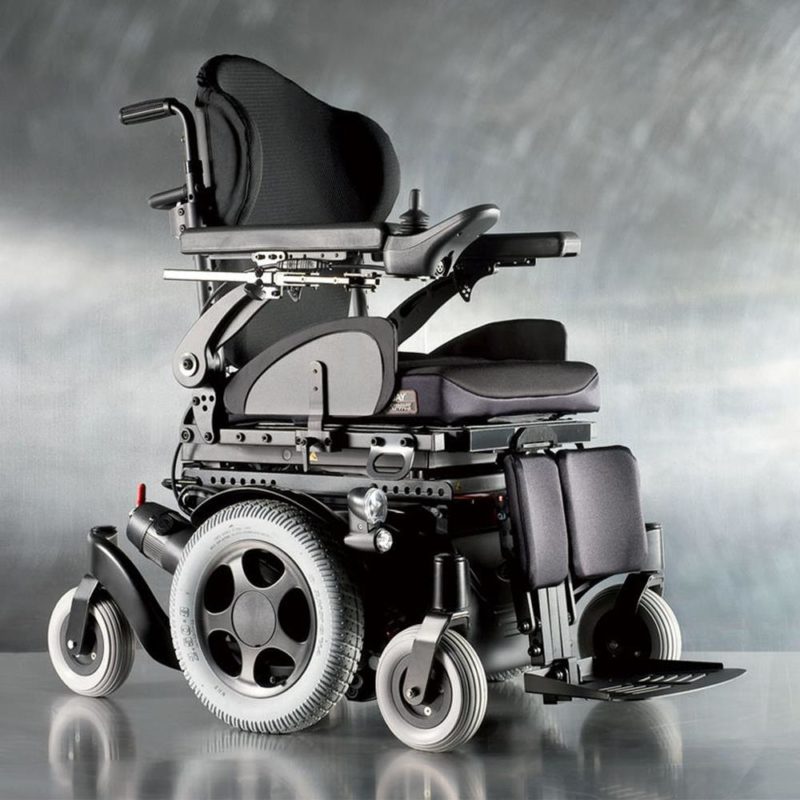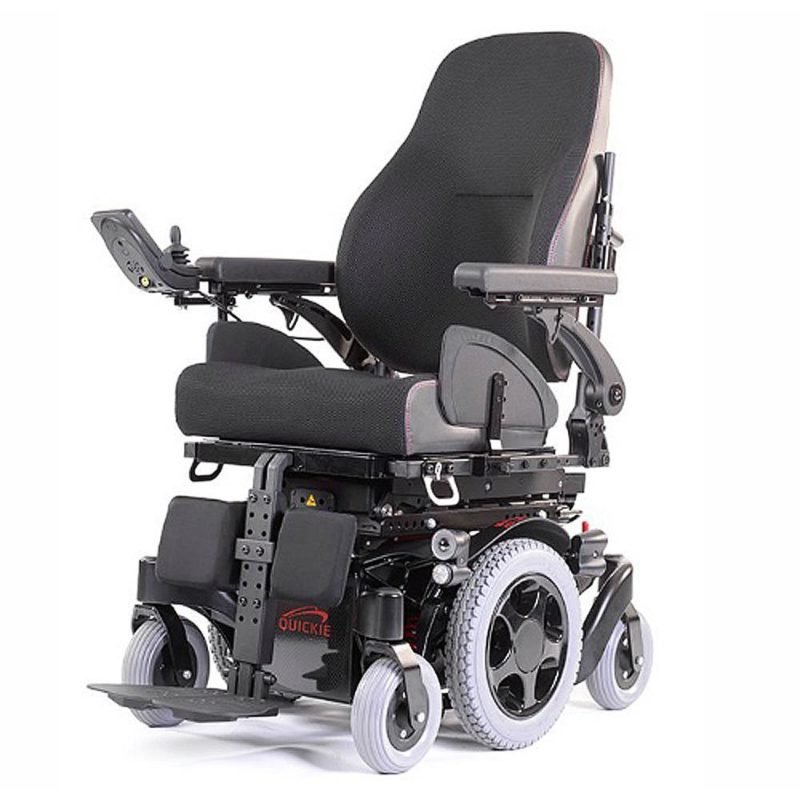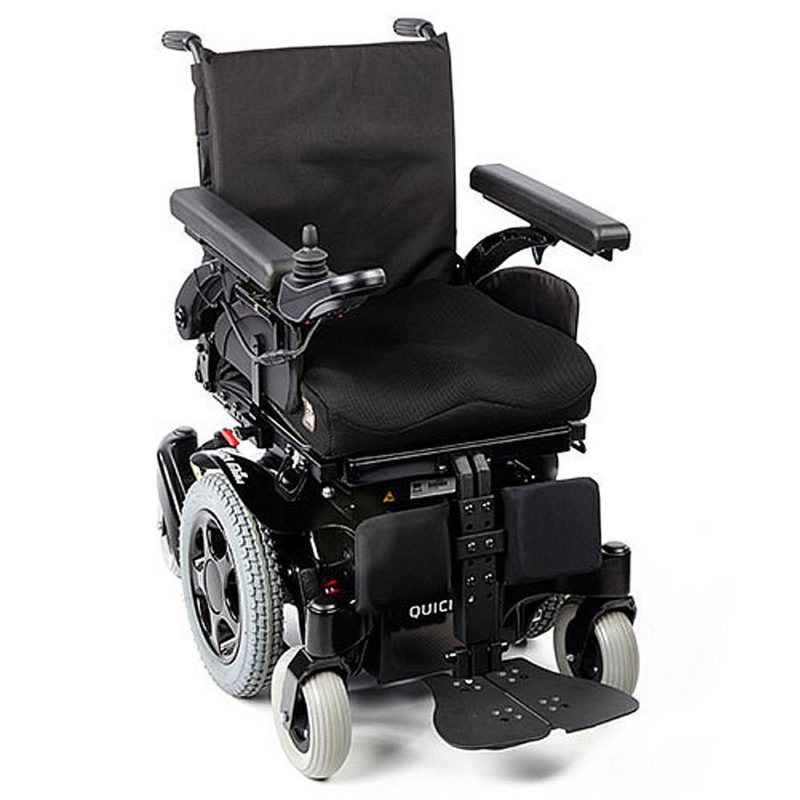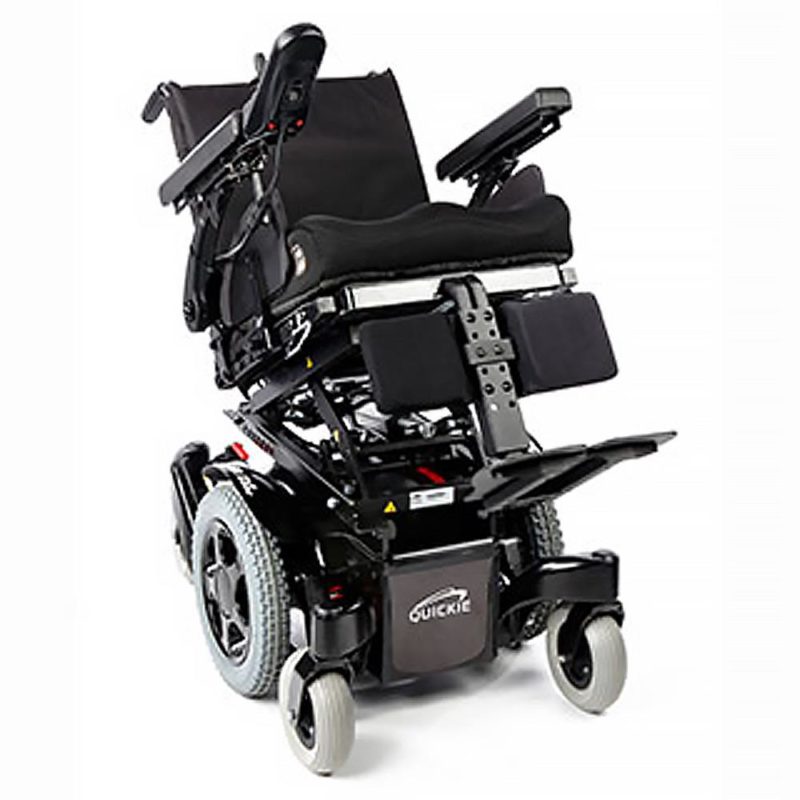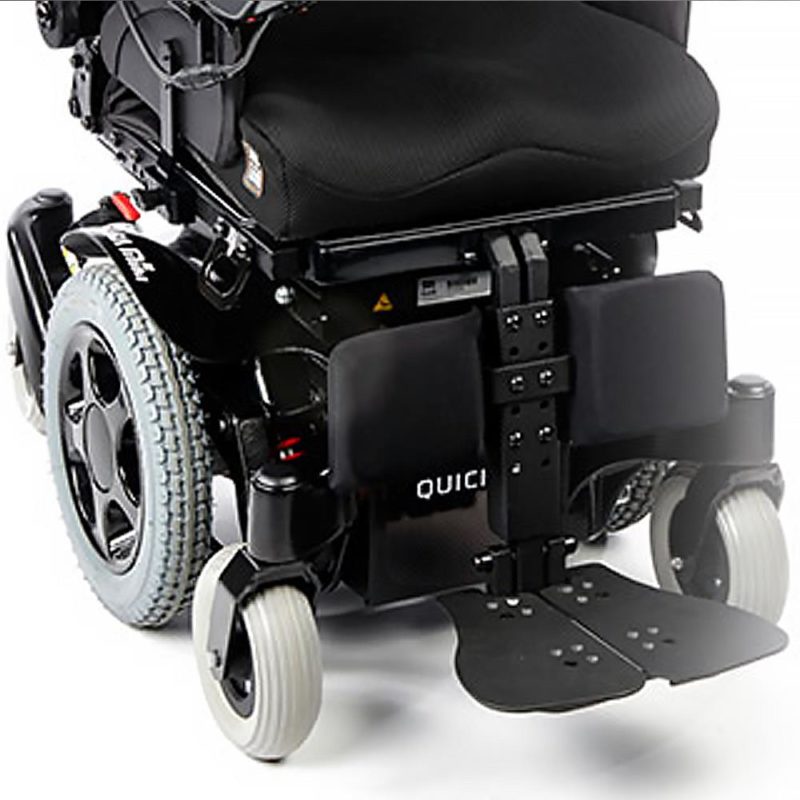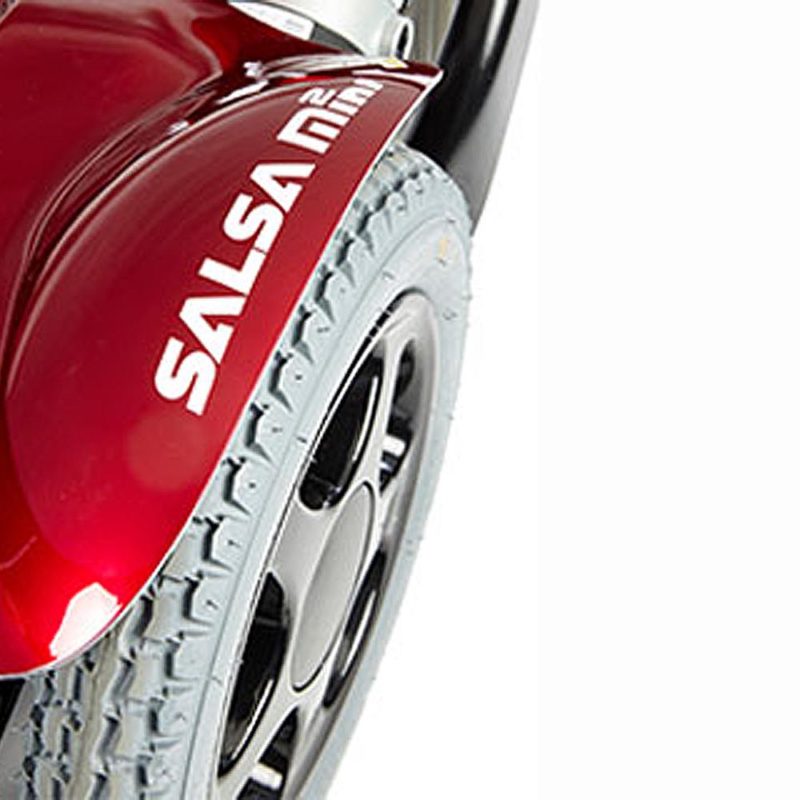 Sunrise, Salsa M2 Mini Electric Wheelchair
From £5,565.00excl. VAT
3 yr Motability contract payable every 4 weeks from £179.48
The narrowest mid-wheel drive powered wheelchair on the market!  Extremely stable & robust and is configurable to your exact needs.
Each chair is built to the user's individual specifications, so contact us to book a professional assessment, either in-store or at your home.
| | |
| --- | --- |
| Length | 112cm / 44in |
| Width | 52cm / 20.5in |
| Maximum range | 14 miles / 22 km |
| Maximum speed | 4mph or 6mph / 6kmh or 9.6kmh |
| Maximum user weight | 22 stone / 140kg / 308lbs |
Say "No more" to compromising on indoor manoeuvrability and outdoor performance thanks to the Sunrise Salsa M2 Mini Electric Wheelchair. Introducing the world's narrowest mid-wheel drive performance indoor/outdoor powerchair.  With a chassis width of only 52cm it's 9cm narrower than the market leading Quickie Salsa M2 . Unlike other indoor powerchairs you don't have to compromise on outdoor performance.  The Salsa M2 Mini uses exactly the same drive base as the Salsa M2 , just narrower.  That all of the great features you get on a bigger outdoor powerchair are packed into the world's narrowest mid-wheel drive powerchair. DON'T COMPROMISE… Until now there's always been compromise between great outdoor performance and ultra compact indoor chairs.
With the Salsa M2 Mini whether it's negotiating tight indoor environments around the home, going through doorways when you're out and about or tackling rough terrain, kerbs or gradients the Salsa M2 Mini can handle it all – no compromises!  Perfectly blending mid-wheel drive technology that allows you to turn on the spot, Quickie's patented 6-wheel suspension from the Salsa M2 and a full range of powered options – the Salsa M2 Mini has it all.
The Sunrise Salsa M2 Mini Electric Wheelchair is so stable that we offer our full range of powered options. That means that you can still choose the options designed for your clinical needs:
• Powered Tilt – If you require pressure redistribution throughout the day then a tilt option can make this easy and comfortable to achieve. It can also be used when hoisting into the chair to guide the pelvis to the back of the seat with ease.
• Powered Lift – Is great for raising you up to be at eye-level with your family, friends or colleagues but it can also be used to improve your reach around the house or ordering at the bar!
• Powered Recline – Can often be used to achieve a relax position throughout the day. If you are spending a lot of time in your chair, then a little recline can allow you to change your position every now and again.
OPTIONS
POWERED TILT MODULE WITH CENTRE OF GRAVITY ADJUSTMENT
Offers tilt from 0° up to 30° with an additional weight shift mechanism to suit correct user's balance.
POWERED RECLINE BACK
Offers a range from -5° to 30°. Easily retrofittable if developing needs requires higher support.
TRUNK SUPPORT LATERALS
Multi-adjustable laterals offer advanced positioning of the trunk.
EASY TO SERVICE
Easy battery access without tools. Top shroud is fixed with Velcro.
FULL RANGE OF CONTROL DEVICES AVAILABLE
– VR2 standard control (up to two actuators) – Up to four actuator control through a separate switch box – Dual control – R-net optional controller – Full range of special controls Configure the Salsa M2 Mini to your individual needs – choose a wide range of options. For further information on product options please see the Salsa M2 Mini order form.
JAY COMFORT SEATING
This range of cushions and back options provide great support.
Free UK Delivery*
*on orders over £100
Free Home Visits
and demonstrations
Monthly Finance
Available