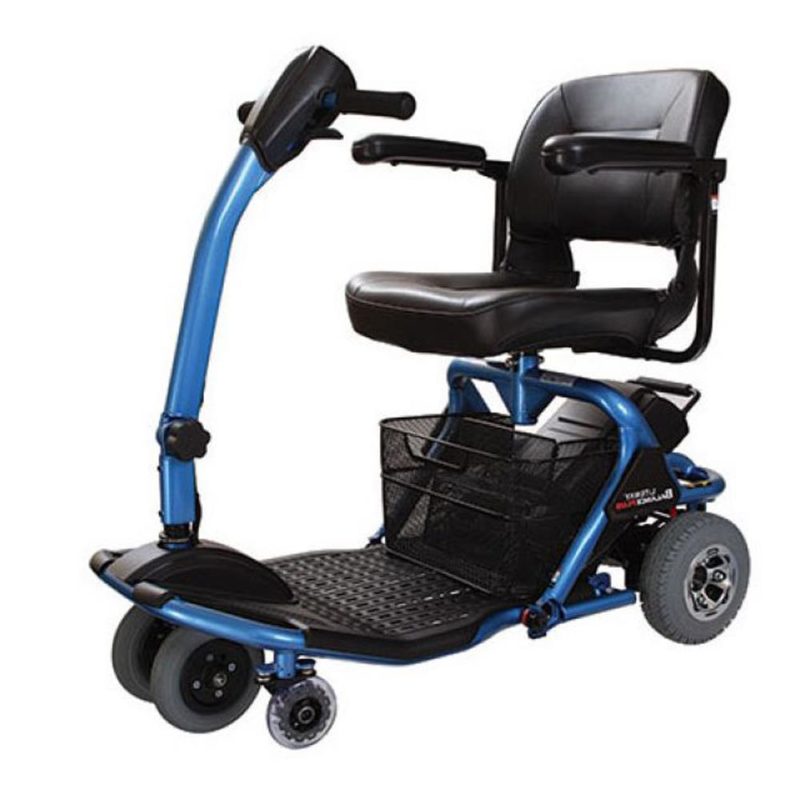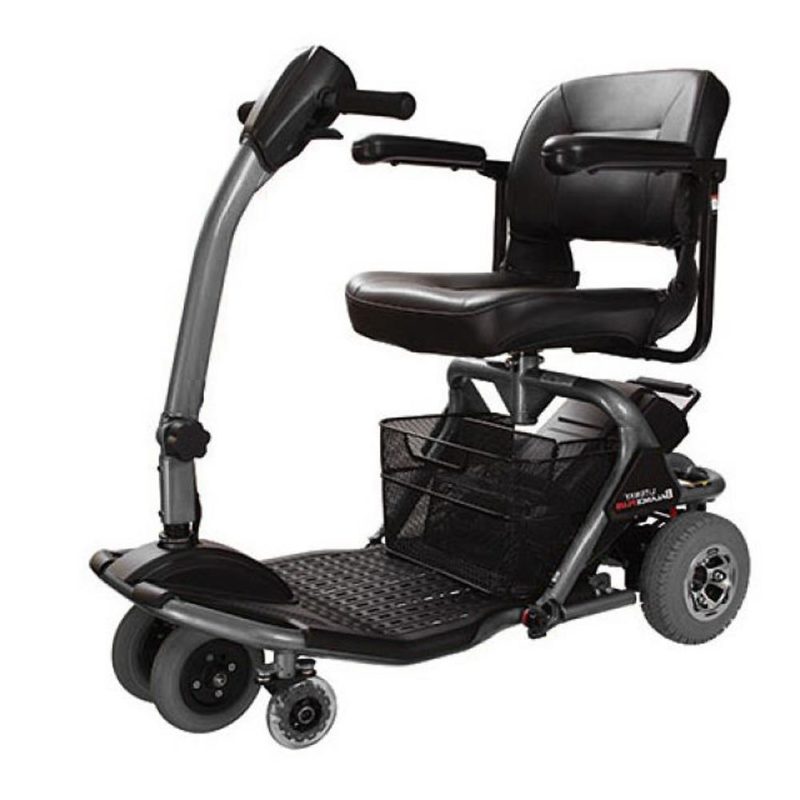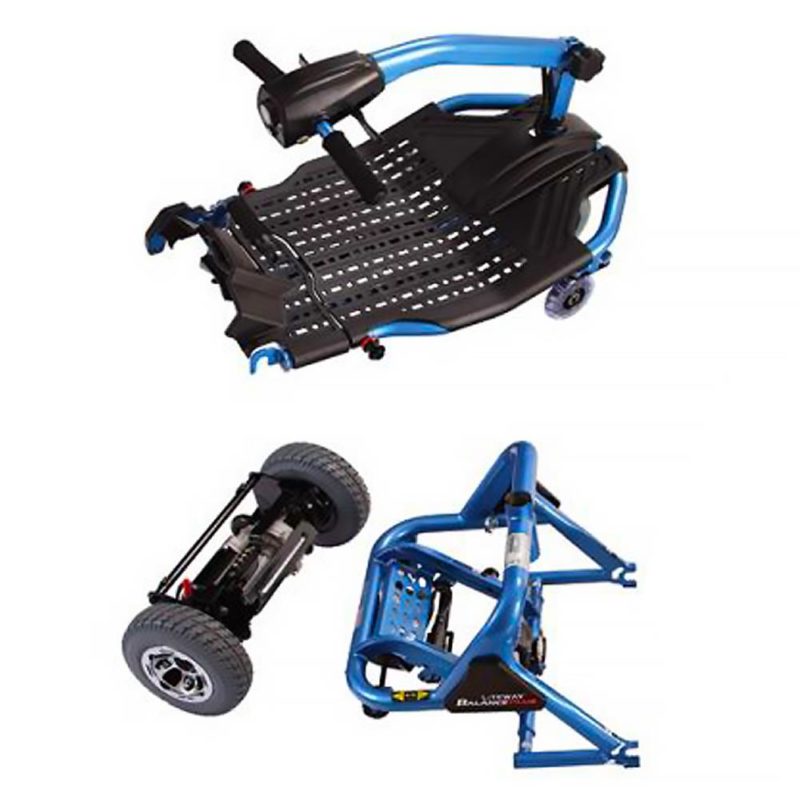 Rascal, Liteway Balance Plus Mobility Scooter
excl. VAT
3 yr Motability contract payable every 4 weeks £70.48
If you are looking for a transportable scooter with bags of legroom and an amazing turning circle, the Liteway Balance Plus mobility scooter may be the one for you.
The 3-wheel design lets the machine turn around almost on the spot, and do so in complete safety even at speed thanks to the set of stabilisation wheels attached to the lightweight tubular steel frame. The long footboard is great for taller users or users with low leg mobility to use without being scrunched up, and the solid tyres ensure you're always puncture-free.
The frame separates easily into it's main components, allowing for easy transportation in a standard hatchback or car boot.
*This product is VAT exempt if purchased to aid with a disability or chronic illness – for further details please click here*
| | |
| --- | --- |
| Length | 106.9 cm / 42.1 inches |
| Width | 57.4 cm / 22.6 inches |
| Maximum range | 9 miles / 14 km |
| Maximum speed | 4mph / 6kmh |
| Maximum user weight | 21 stone / 133 kg / 293 lbs |
If you are looking for increased legroom, ease of steering and optimum manoeuvrability, the enhanced design features of the Rascal Liteway Balance Plus transportable mobility scooter make this the natural choice.
This lightweight, compact mobility scooter features a two-piece chassis designed to dismantle with ease and a removable transaxle, all of which fit comfortably into the boot of a car. Swivel seat as standard. The Rascal Liteway Balance Plus is available with an optional battery upgrade to 24Ah, that can give up to a 16 mile range – call our Lewes showroom in Sussex today for more details.
• Car transportable
• Fold down backrest
• Flip-up width adjustable armrests
• Handy storage compartment
• Tiller adjustable and can be folded
down for ease of transportation
• Solid tyres all-round
• Anti-tip balance wheels
• Swivel seat
Useful Links For Scooter Users
We'd always recommend that you visit us and try a scooter before buying, or let us bring one to you for you to try. If that's not possible, or you're outside our service area, we have put together some buying guides that may help you choose the scooter that's right for you.
We've also collated some great guides and information for those that may want more in-depth information on their prospective scooters.
Free UK Delivery*
*on orders over £100
Free Home Visits
and demonstrations
Monthly Finance
Available